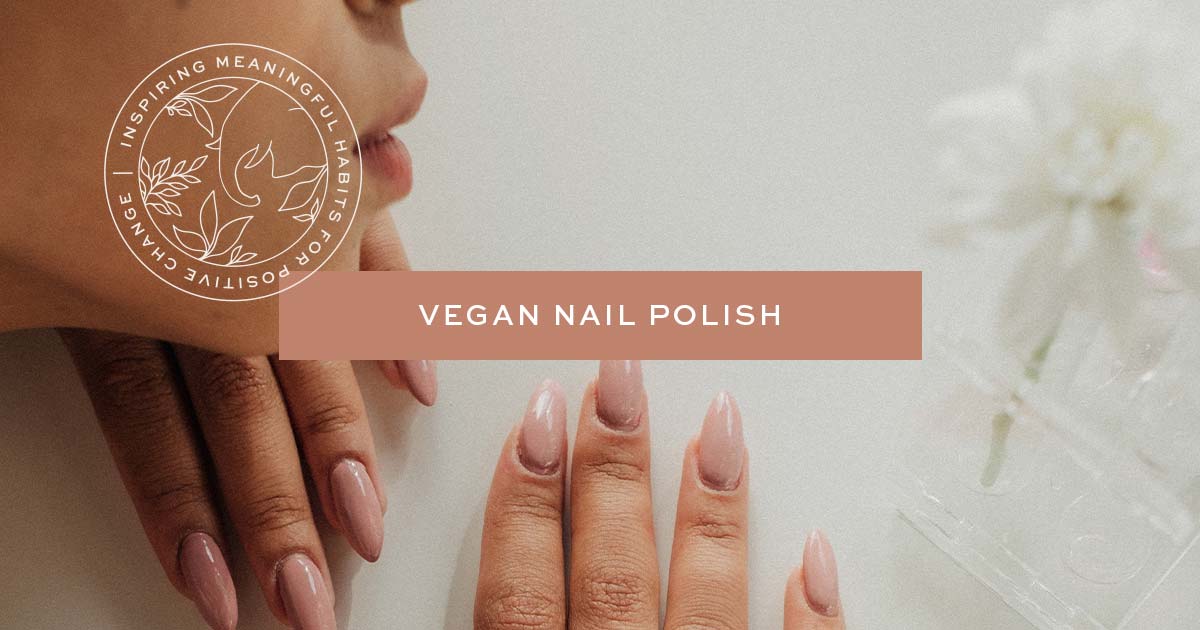 Looking for a cruelty-free and vegan nail polish color for a professional-looking manicure or pedicure at home?
Here is an updated list of cruelty-free and vegan nail polish brands. Whether you prefer a nude, neon, glossy, shimmery, or matte finish, there's something for you on this list!
Cruelty-Free & Vegan Nail Polish Brands
About This List: What started as only 40 vegan nail polish brands back in 2015 and then doubled to 80 brands by 2022, this list has seen many brands come and go. In its latest update, I've decided only to include brands that have been transparent about their ethical mica sourcing policy. As a result, I have removed over 20 brands due to their lack of response or clarification on where/how their mica is ethically sourced without child or forced labor.
All of the nail polish brands mentioned above are from brands that have been verified as being truly cruelty-free and don't test on animals.
And all of these cruelty-free nail polish brands offer at least one or more vegan-friendly nail polish that doesn't contain any animal-derived ingredients.
Most of these brands are entirely 100% vegan, and if not, then I made sure only to include brands that offer at least one or more vegan nail polish products. Brands not marked as "100% Vegan" may carry other nail care or cosmetic products (like cuticle oils, remover, lipsticks, eyeshadow palettes, and skincare) that may not be vegan.
Always check the manufacturer's website for the most up-to-date information, as ingredients and formulations may change.
Now, you may be asking, what makes traditional nail polish not vegan.
Why is Nail Polish Not Vegan?
Some non-vegan and animal ingredients used in nail polish are guanine, which is derived from fish scales and used in shimmery nail polish colors; keratin and biotin used as a nail strengthener; and shellac, which is produced from the lac bug and commonly used as a high-shine hardener.
Vegan nail polish does not contain any animal-derived ingredients or by-products.
What is Cruelty-Free Nail Polish?
In addition to avoiding animal ingredients, we also want to ensure we're not supporting or buying from any nail polish brands that allow their products or ingredients to be tested on animals. Unfortunately, most drugstore and high-end nail polishes are from brands that still test on animals.
For example, nail polish brands that are NOT cruelty-free include OPI, CND, Revlon, L'Oreal, Sinful Colors, Chanel, Gucci, Givenchy, Dior, Tom Ford, and Christian Louboutin.
A note on Sally Hansen and Essie, both these brands have started advertising some of their nail polish as 'Vegan.' However, I could not get a clear answer from Sally Hansen or Essie on whether they test on animals or not, which is why they're on my Grey Area brands list.
Exclusive Premium Content:
Want to know which brands didn't make the list and why? Here's the tea on why I removed these 20+ brands. (Only available to Ko-Fi members)
Don't see a brand listed here? Here are some email templates to use to ask to verify a brand's animal testing policy and vegan offerings. (Only available to Ko-Fi members)
Cruelty-Free Nail Polish Brands
---
---
---
---
---
---
---
---
---
---
---
---
---
---
---
---
---
---
---
---
---
---
---
---
---
---
---
---
---
---
---
---
---
---
---
---
---
---
---
---
---
---
---
---
---
---