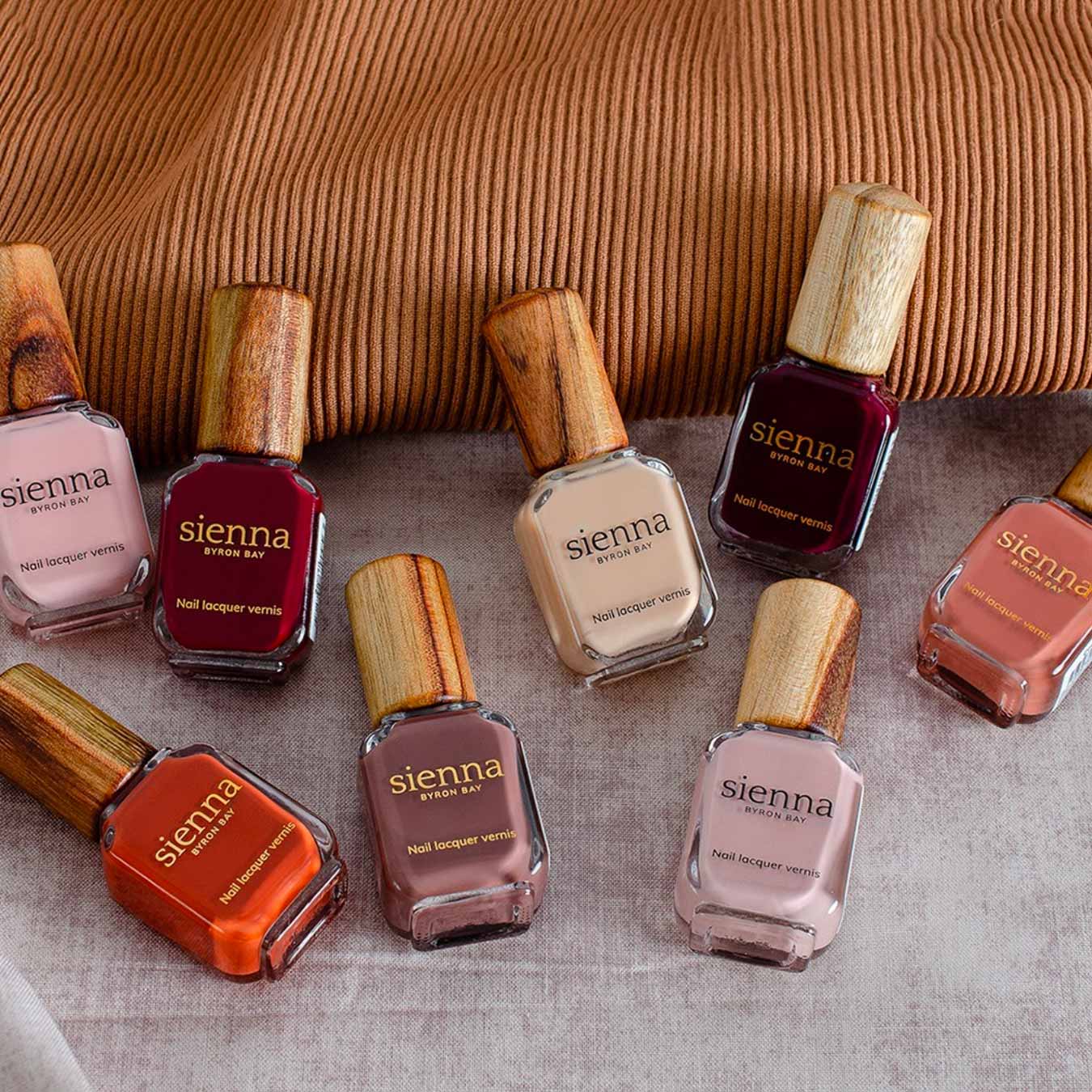 Last Updated: May 20, 2021
Is Sienna Cruelty-Free and Vegan?
Make a positive impact by supporting companies with the same values and ethics as what matters most to you. To navigate and find ethical brands, here's a summary of Sienna's ethics and initiatives.
Is Sienna cruelty-free, vegan, or sustainable? We've got the answers here! Read below for more details on Sienna's policies.
Sienna is cruelty-free. None of Sienna's ingredients, formulations, or finished products are tested on animals, anywhere in the world.
All of Sienna products are 100% vegan and don't contain any animal-derived ingredients or by-products.
Sienna's new plant-based nail polish formula is made from renewable plant-based ingredients and complete traceability at every stage of development and production. They also use 100% renewable energy at their head office and warehouse. And they work directly with a sustainable lab and raw ingredient manufacturer in France, Europe to keep their carbon footprint low.

In addition, Sienna is B-Corp certified and all of their packaging is 100% recyclable and they offer an in-house recycling program so customers can return their empties.
Sienna claims their mica is ethically-sourced without the use of child labor.
Sienna claims their products are microplastic-free and they also don't use any glitter in any of their nail polish formula. Sienna's signature compostable caps are made with local, non-native weed wood instead of plastic. Additionally, Sienna has an in-house recycling program where you can send your empties to be responsibly recycled.
Sienna makes clean, luxe, plant-based nail polish that's breathable, vegan, and B-Corp certified.
COMPANY BASED IN:
Australia
CERTIFICATIONS:
Leaping Bunny, Cruelty Free International, Choose Cruelty Free, PETA-Certified
This post may contain affiliate links that at no additional cost to you, I may earn a small commission.
Kindly Share
the Good Vibes
Inspire others to make a positive change by sharing this resource on Facebook, Twitter, Pinterest, or Email.