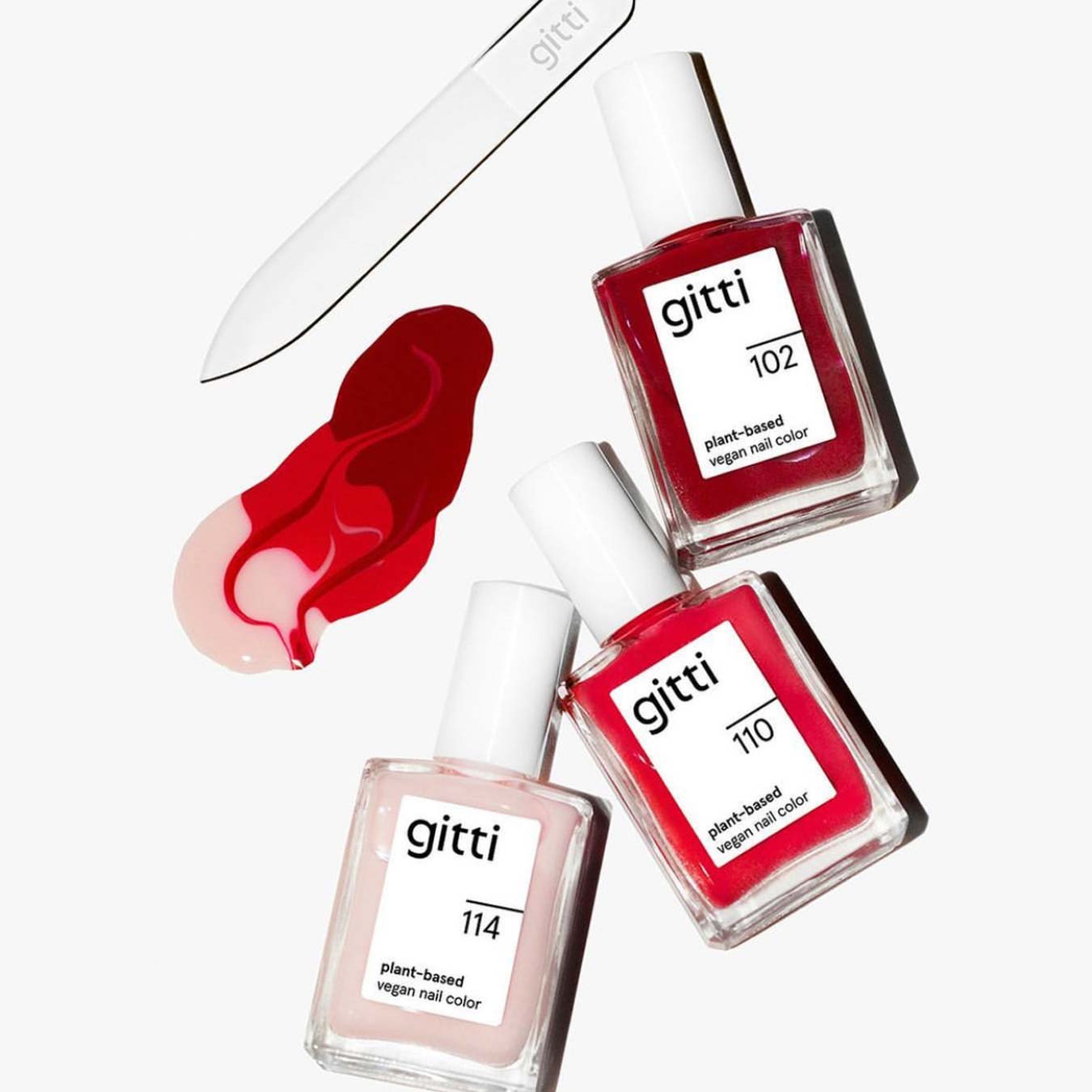 Last Updated: May 20, 2021
Is gitti Cruelty-Free and Vegan?
Make a positive impact by supporting companies with the same values and ethics as what matters most to you. To navigate and find ethical brands, here's a summary of gitti's ethics and initiatives.
Is gitti cruelty-free, 100% vegan, or really sustainable? We've got the answers here! Read below for more details on gitti's policies.
gitti is cruelty-free. None of gitti's ingredients, formulations, or finished products are tested on animals, anywhere in the world.
All of gitti products are 100% vegan and don't contain any animal-derived ingredients or by-products.
gitti is committed to using natural ingredients that are fairly produced in the EU. Their goal is to develop a 100% natural formula, as well as, one that does not contain any microplastics.

In addition, gitti is continuously striving to use more sustainable and recycled materials, work towards refillable solutions, reduce the weight of their packaging, and use materials that are easy to recycle.

gitti is also practicing sustainability in their office in Berlin by using efficient LED lighting, eliminating single-use products or plastic, reducing their paper consumption, and working towards becoming completely zero waste in their office by the end of 2021.
gitti products are packaged in glass, but I believe they have some plastic components in their caps. Their labels are made from vegetable material sugarcane ethanol. And their trays and envelopes are made from recycled paper. gitti is committed to working on solutions for more sustainable packaging that conserve resources, are environmentally-friendly, and reusable.
Gitti nail colors are based on natural ingredients, are vegan, and eco-friendly which is better for you and our environment.
COMPANY BASED IN:
Germany
PRODUCTS MADE IN:
Germany, France
This post may contain affiliate links that at no additional cost to you, I may earn a small commission.
Kindly Share
the Good Vibes
Inspire others to make a positive change by sharing this resource on Facebook, Twitter, Pinterest, or Email.