This post may contain affiliate links.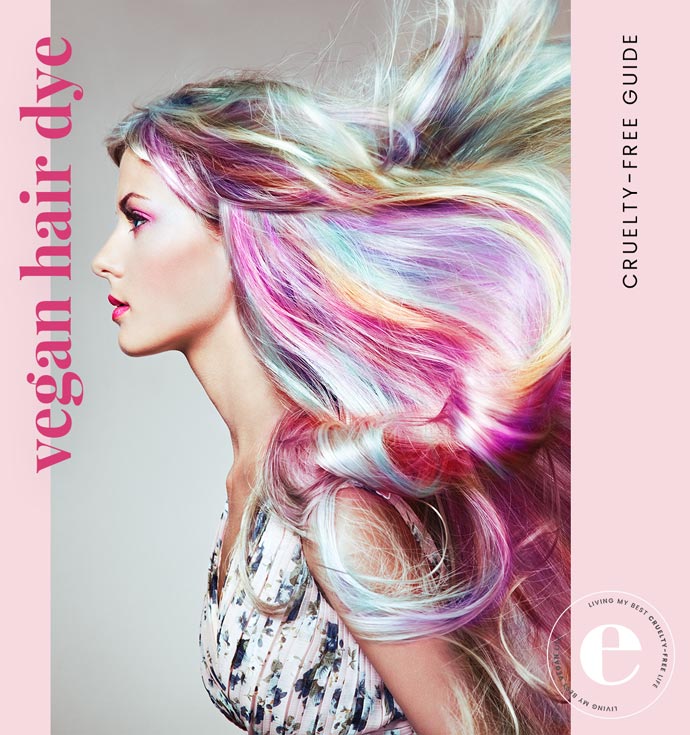 Shopping for a semi or permanent home hair dye is hard enough but when you factor in trying to find one that's also cruelty-free and vegan, your options shrink to virtually NONE that's available at your local drugstore.
That's because almost all of the hair dye brands sold at the drugstore are from brands that test on animals like Revlon Colorsilk, Nice' N Easy, and John Frieda.
A list of cruelty-free and vegan hair dye has been one of the most asked and recommended shopping guides from my readers and I've been putting it off for a while because I was sadly not hearing back from most self-proclaimed "cruelty-free" and/or "vegan" hair color brands when trying to verify their animal testing policy.
I contacted over 30 brands and not even half of them responded back to me. But I'm not going to leave you hanging any longer as I've successfully found 7 cruelty-free and vegan hair dye brands! I will update this list with more options as new information becomes available.
List of Vegan Hair Dye
Below is a list of cruelty-free and 100% vegan hair dye and hair color brands that don't test on animals and don't contain any animal-derived ingredients.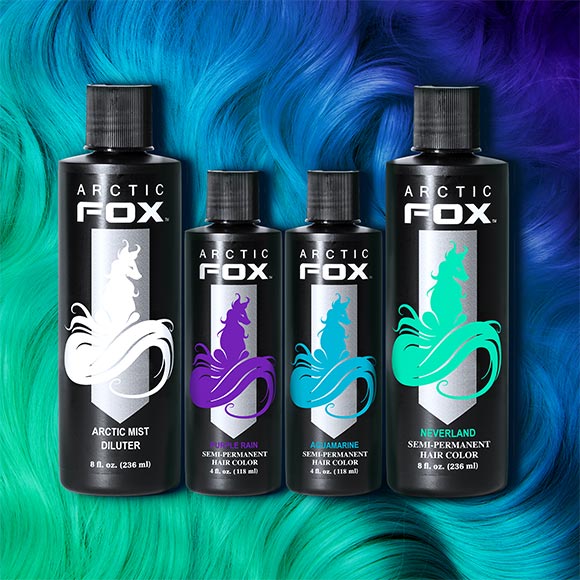 Arctic Fox Vegan Hair Dye
Price: from $7.99
Arctic Fox hair color is vibrant, long-lasting, semi-permanent, hair dye that is made in the USA. Arctic Fox hair color is 100% vegan, cruelty-free and contain added conditioners. Arctic Fox contains no drying alcohols, PPDs, or harsh chemicals.

---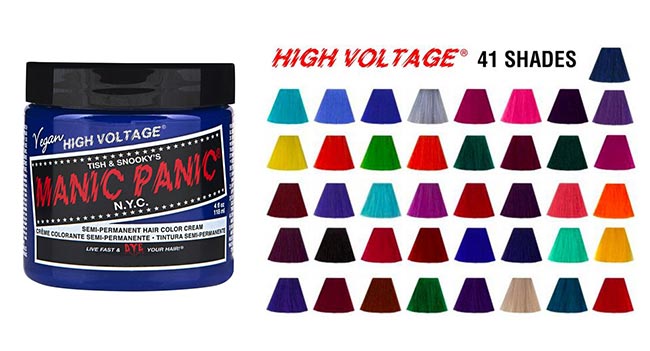 Manic Panic Vegan Hair Dye
Price: from $10
Manic Panic is an alternative semi-permanent hair color brand. Manic Panic's is 100% vegan hair dye formula and also paraben-free, ammonia-free, phthalate-free, and made in the USA.
---

Lime Crime Unicorn Vegan Hair Dye
Price: from $16
"Channel your inner unicorn with Lime Crime's semi permanent hair dyes. Condition and moisturize with this professional quality hair dye." Lime Crime Unicorn Hair formula is 100% vegan and comes in a variety of vibrant colors and options from tints to full-coverage. 
---

Naturtint Vegan Hair Dye
Price: from $14
Naturtint vegan hair dye is a permanent hair color that is also ammonia free and contains natural plant-based ingredients to nourish and protect your hair. "Naturtint naturally better hair color offers a gentle, healthy way to color your hair beautifully."
---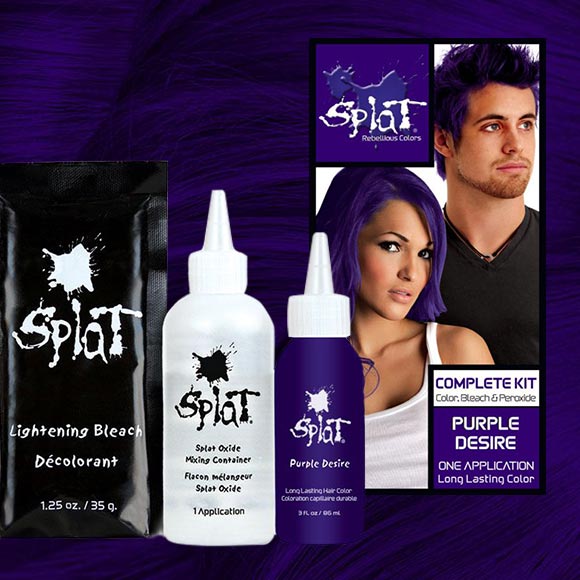 Splat Vegan Hair Dye
Price: from $8.99
Splat hair color has one of the largest selection of vegan hair dye options. Splat hair color is vegan, cruelty-free, made in the USA and contains a unique formula that will give your hair bold vivid color. "At Splat Hair Color we believe in individuality and self-expression and know there is no "one size fits all". So we created an array of DIY hair color products so you can decide your color, how long it will last, and if you want to bleach."
---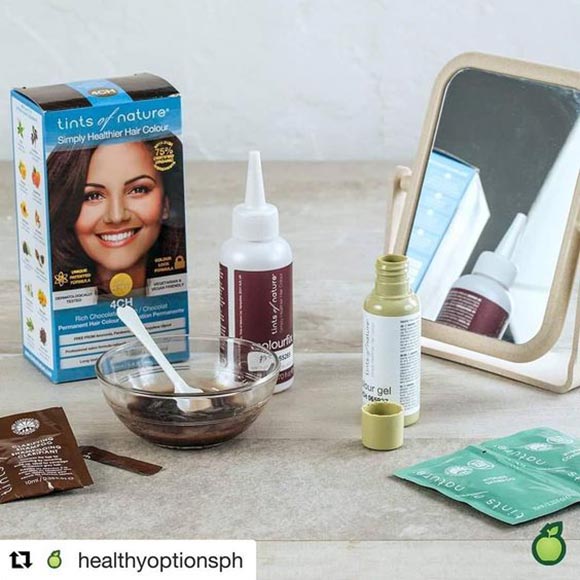 Tints of Nature Vegan Hair Dye
Price: from $10.99
Tints of Nature is a certified organic, natural, and 100% vegan hair dye formula. Tints of Nature vegan hair dye is available in 2 options: a semi-permanent Henna Cream formula that is made with natural henna and over 95% naturally derived and 15 certified organic ingredients or a Permanent Home hair dye formula that uses the lowest possible levels of PPD pigments, 75% certified organic and 95% naturally derived ingredients.
---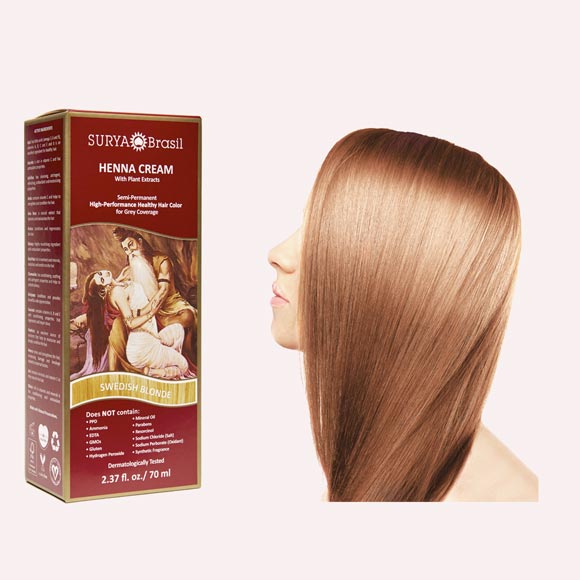 Surya Brasil Vegan Henna
Price: from $14
Surya Brasil's all natural, toxic-free, and 100% vegan hair dye is a semi-permanent formula that uses natural colors containing vegetable extracts including herbs and fruits from Brazil and India. "Surya Brasil's henna hair color cream offers a safer and all natural way to cover your grey or change your hair color, while simultaneously protecting your scalp and coloring, conditioning, strengthening and adding extra shine to your hair."
---
What are some cruelty-free and vegan hair dye brands you've tried before?