This post may contain affiliate links that at no additional cost to you, I may earn a small commission.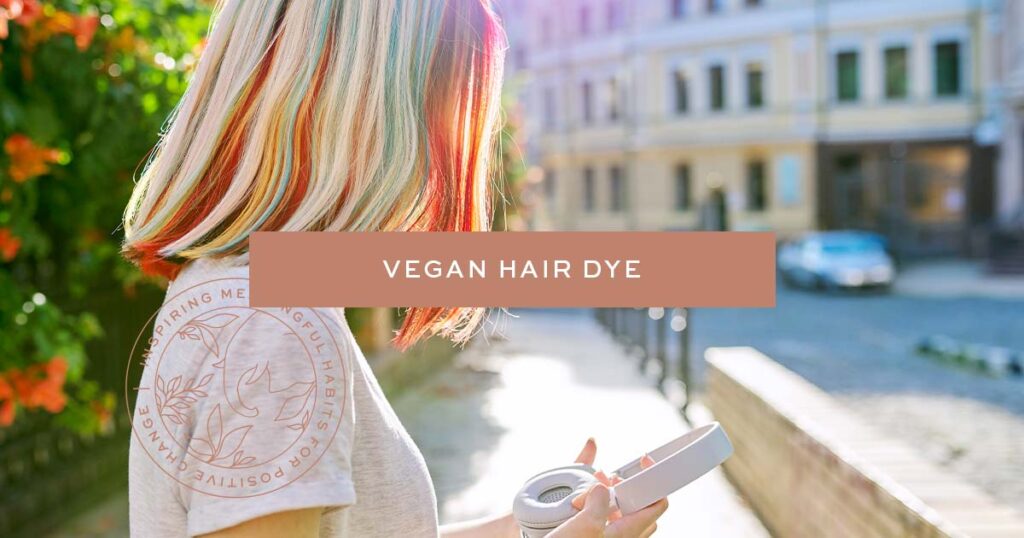 Looking for an at-home cruelty-free & vegan hair dye to update or refresh your hair style?
In this cruelty-free & vegan hair dye guide, I'm sharing the best at-home vegan hair coloring options; whether you prefer a semi-permanent hair dye, root touch-up, color depositing hair conditioners, or vegan henna hair dye, there's something for you in this list!
What To Look For:
Let's first begin by asking what exactly are vegan hair dyes? Some hair coloring kits contains animal-derived ingredients and by-products including keratin or animal-based glycerin, or a red pigment derived from crushed-up beetles called Carmine.
In addition, most drugstore and professional hair colors are from brands that still test on animals like Revlon Colorsilk, Clairol, Nice' N Easy, L'Oreal, Wella, Matrix, Vidal Sassoon, Redken, göt2b, and Schwarzkopf, and should be avoided when looking for a cruelty-free and vegan hair dye.
List of Vegan Hair Dye Brands
Below is a list of cruelty-free haircare brands that offer at-home hair color products and vegan hair dye that don't test on animals and don't contain any animal-derived ingredients.
All of the hair dye brands listed above are from brands that have been verified as being truly cruelty-free and don't test on animals.
And all of the above brands offer at least one or more options of hair color products have been verified as being vegan-friendly and don't contain any animal-derived ingredients. However, always check the manufacturer's website for the most up-to-date information as ingredients and formulations may change.
Quick Guide to Vegan Hair Color:
For permanent hair color & natural-looking colors (like black, brown, red): Naturtint, Tints of Nature, Herbatint
For bright, bold, or pastel hair colors: Arctic Fox, Manic Panic, Lime Crime, Splat, Good Dye Young, Punky Colour, Bleach London
For root touch-ups: dpHUE, Color Wow
For Henna hair dye: Surya Brasil, Tints of Nature, Lush
For color depositing hair conditioners: oVertone, Punky Colour, dpHUE, Kristin Ess
For professional, cruelty-free salon hair color: Aveda, CHI, Davines
---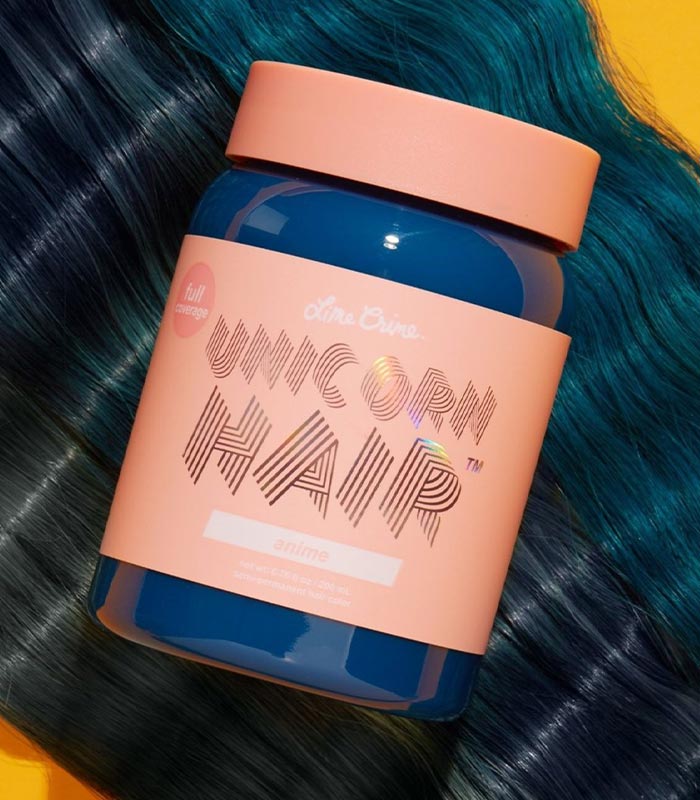 Lime Crime Unicorn Vegan Hair Dye
Channel your inner unicorn with Lime Crime's semi-permanent vegan hair dyes and colors with their expansive range of vibrant full-coverage shades and tints. Whether you're looking for a bright pop or a lighter shade of color, Lime Crime has a rainbow of colors to choose from. They also have temporary hair color sprays allowing you to play with multiple colors without the commitment as they're easy to wash off after.
Where to buy? Ulta, Amazon (US), Cult Beauty, Nordstrom
---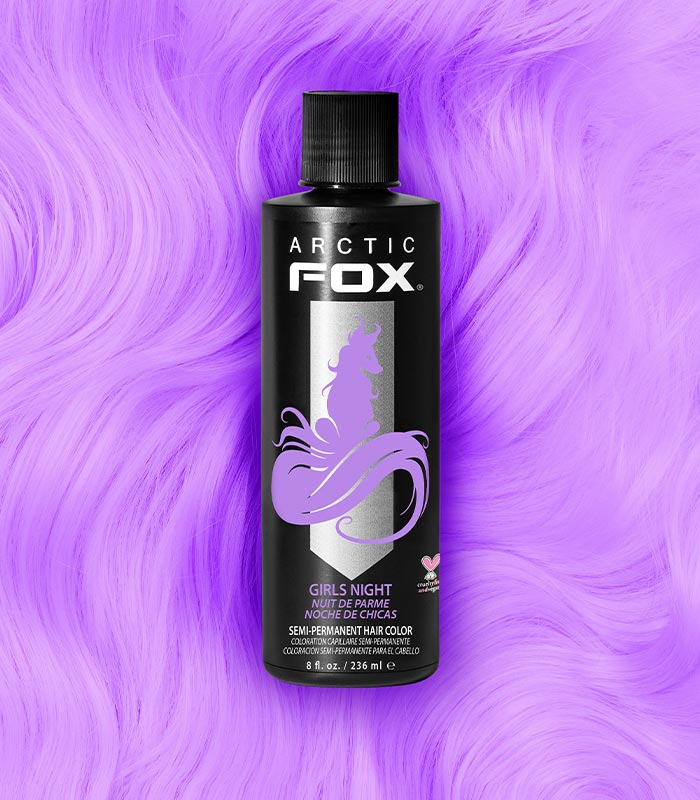 Arctic Fox Vegan Hair Dye
Arctic Fox Hair Color offers a range of bright, vivid, prismatic shades of semi-permanent hair dye colors that you can easily do at home. Formulated with all-natural ingredients and zero harsh chemicals, Arctic Fox Hair Color is long-lasting direct dye that is DIY-friendly and conditioning with an infamous and delicious grape scent.
Arctic Fox Hair Color also recently launched a plant-based vegan hair lightener kit called Bleach, Please that claims to lift hair up to 8 levels.
Where to buy? Sally Beauty, Hot Topic, Amazon (US), Amazon (CA), Ulta
---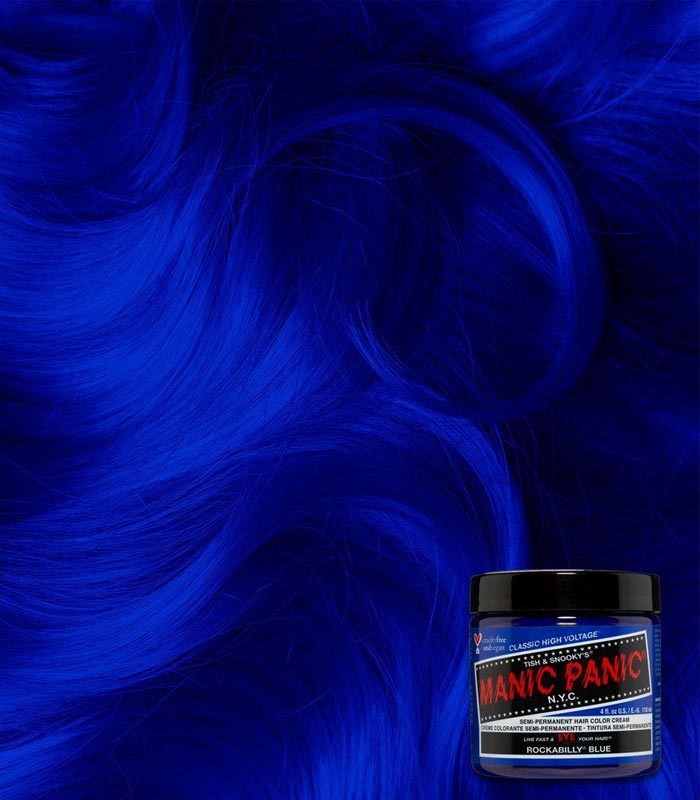 Manic Panic Vegan Hair Dye
Manic Panic offers a collection of cream and gel formula semi-permanent and temporary hair color products in a variety of bright, bold, and pastel colors. They also have vegan hair bleaching kits available. All of Manic Panic hair dye and color formulas are ready to use, 100% vegan, paraben-free, ammonia-free, phthalate-free, and made in the USA.
Where to buy? Sally Beauty, Ulta, Target, Amazon (US), Amazon (CA), Walmart
---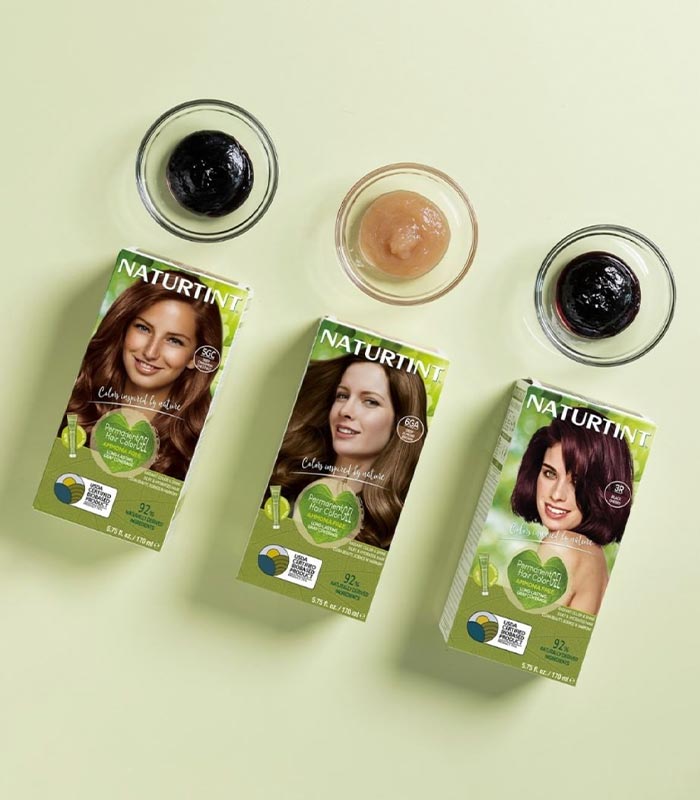 Naturtint Vegan Hair Dye
Naturtint is distinguished from other hair coloring products as the first vegan permanent hair dye free of ammonia and featuring plant-based active ingredients. All of Naturtint hair dyes are vegan and cruelty-free. You can mix any of their 32 hair colors to find a custom color that suits you best. If you're looking for a natural or black vegan hair dye, Naturtint is the best option!
Where to buy? Amazon (US), iHerb, Well.ca, Amazon (CA)
---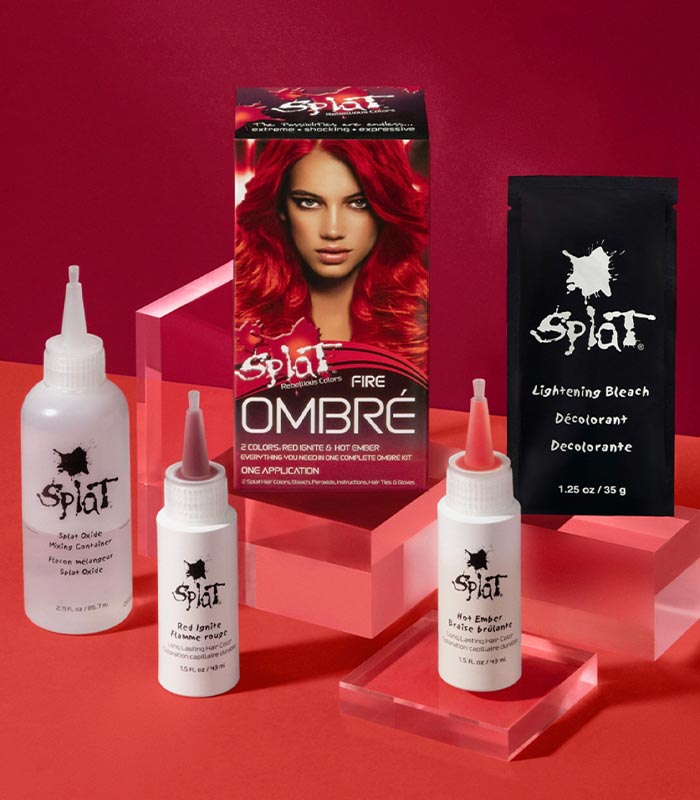 Splat Vegan Hair Dye
Splat offers a large collection of temporary and semi-permanent hair dye and colors. From bold blue, and emerald green, to ombre fire, Splat says if you can dream it, you can create it! If you're looking for the cheapest and most affordable at-home vegan hair color kit, Splat is a great find!
Where to buy? Amazon (US), Well.ca, Target, Amazon (CA), Walmart, CVS
---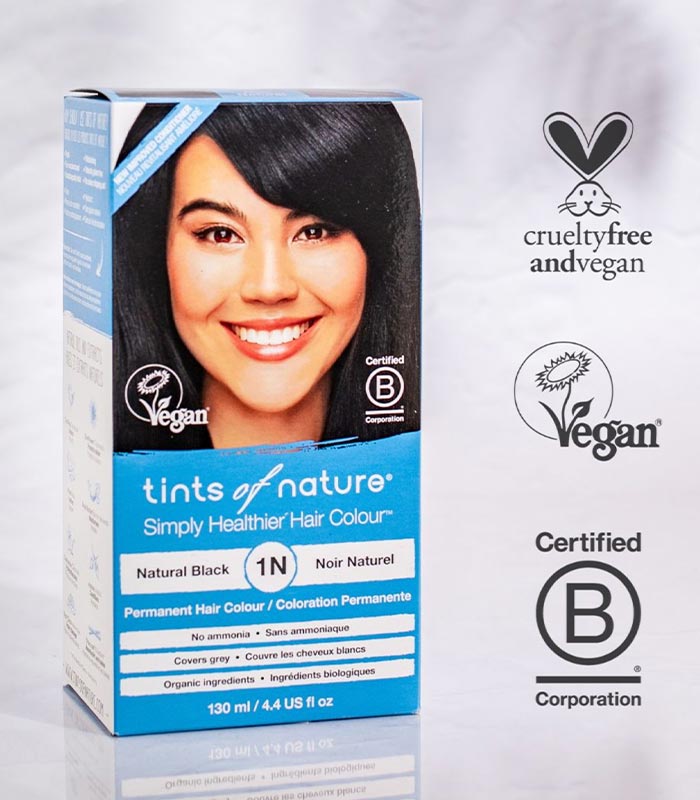 Tints of Nature Vegan Hair Dye
Tints of Nature is an organic, natural, and 100% vegan hair dye brand. Tints of Nature is available in two options: a semi-permanent Henna Cream formula that is made with natural henna and a vegan Permanent Home hair dye formula that is formulated with certified organic and naturally derived ingredients and uses the lowest possible levels of PPD pigments. Tints of Nature also has hair lightener kits designed to lift and brighten medium brown to blonde hair by 4 to 7 shades.
Where to buy? Amazon (US), Well.ca, Amazon (CA)
---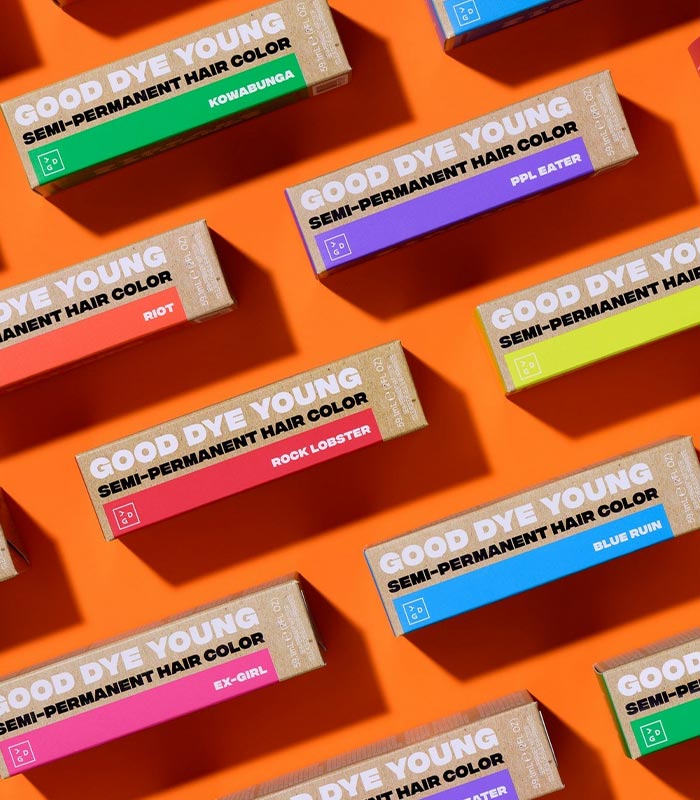 Good Dye Young Hair Dye
Good Dye Young offers a selection of bright and boldly beautiful semi-permanent vegan hair dye with no PPD, no peroxide, no ammonia, and no other harmful ingredients. All Good Dye Young Beautifully Obnoxious semi-permanent hair colors are vegan and cruelty-free. In addition, current GDY Lightening Kits are vegan.
Where to buy? Sally Beauty and Sephora (CA)
---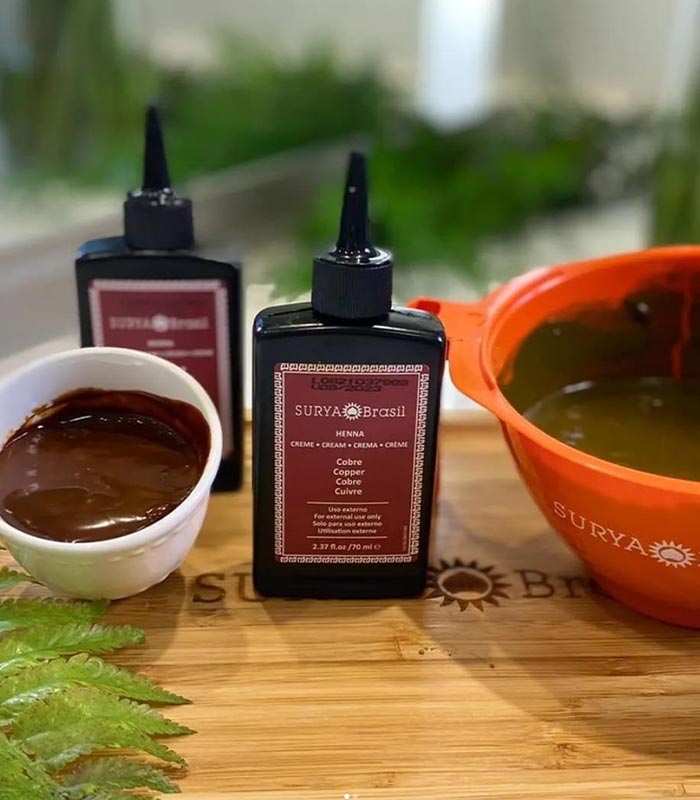 Surya Brasil Vegan Henna Hair Dye
Surya Brasil offers a safer, non-toxic, and all-natural way to cover your grey or change your hair color with their semi-permanent Henna Cream and Powder hair color products. Surya Brasil's vegan henna hair dye is a 100% natural, sophisticated blend of beneficial botanical ingredients from Brazil and India that are formulated to color and condition the hair.
Where to buy? Amazon (US), iHerb, Well.ca, Amazon (CA)
---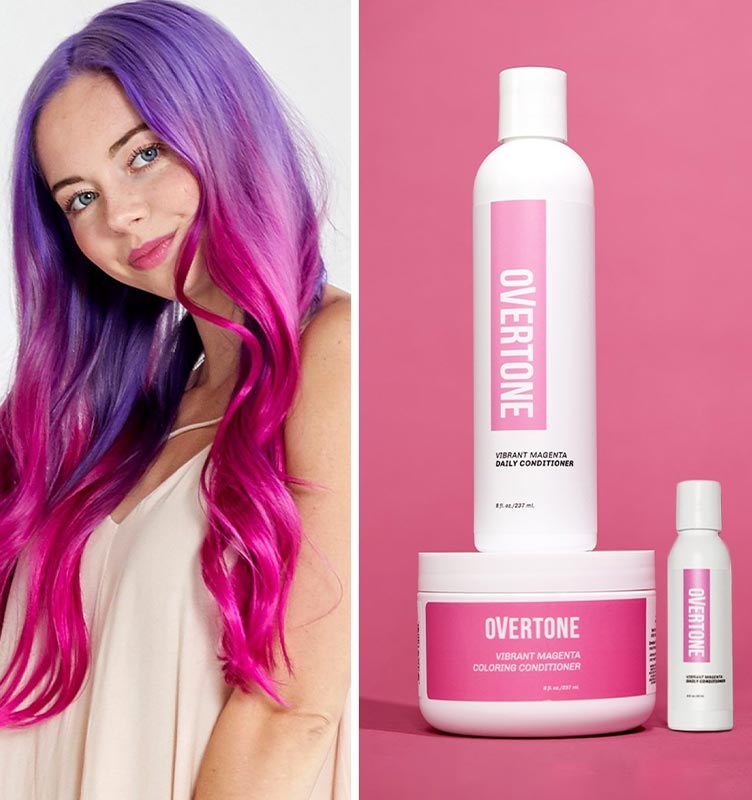 oVertone Coloring Conditioners
Tired of fading hair color? oVertone's revolutionary coloring conditioners may be the answer for you! oVertone conditioners are not like traditional one-time application hair dyes. Their pigmented conditioners are designed to gradually color your hair and replace the pigments you lose from washing your hair over time. So that you can achieve and maintain the hair color of your dreams in minutes from your shower at home!
Where to buy? overtone.co
---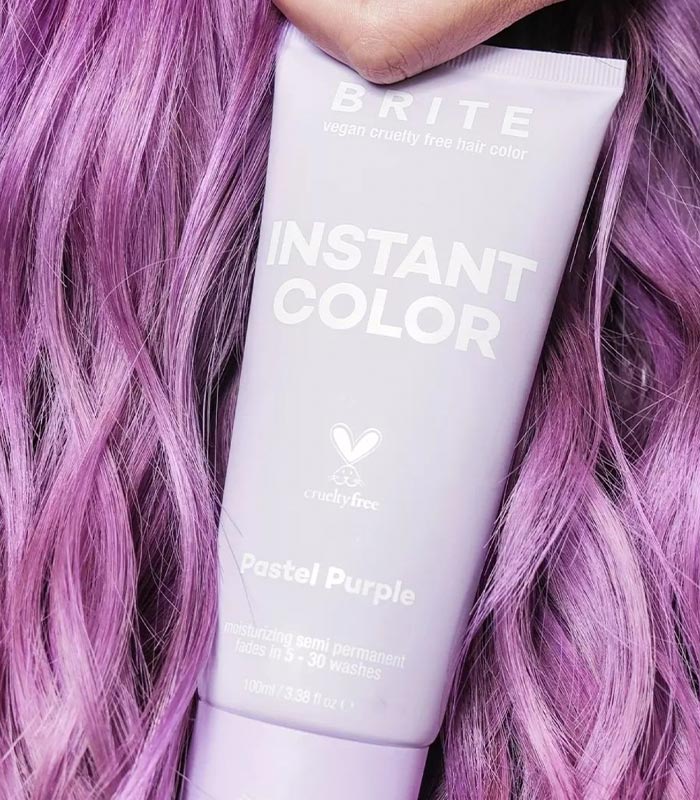 Brite Vegan Hair Color
Brite offers a range of semi-permanent vegan hair color in a variety of hues from bright & neon hair colors to soft, pastel shades. Brite Organix is an ethical & vegan hair color brand that partners with ethical and family-owned factories that take care of the people they employ.
Where to buy? briteorganix.com, Ulta, and Target
---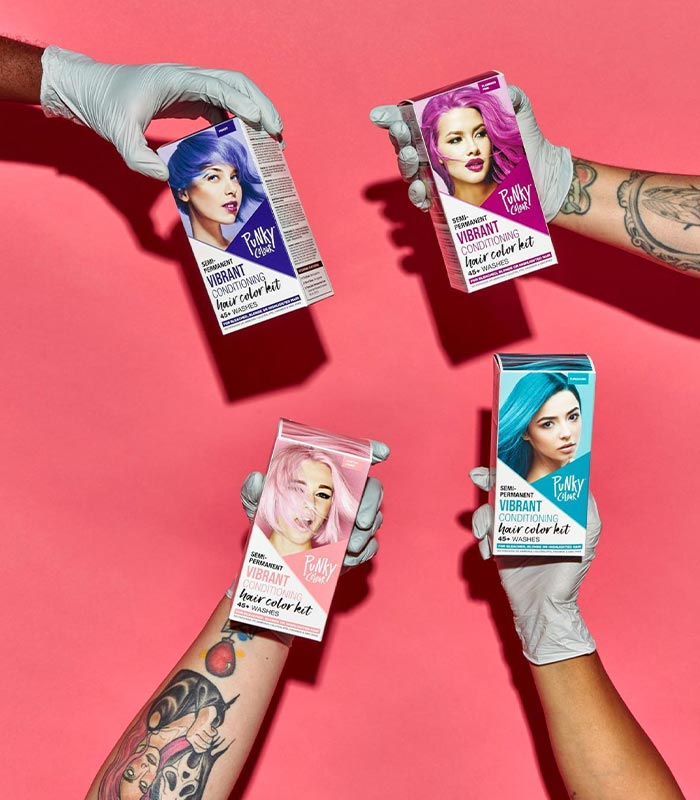 Punky Colour
Punky Colour has a collection of semi-permanent at-home conditioning hair coloring and bleaching kits in an outrageous selection of colors. Punky Hair Colours are free of PPDs, paraben, ammonia, and GMOs. They're also vegan, cruelty-free, and made in the US. These products contain the highest quality ingredients and contain zero acid dyes, which can stain the scalp and cause staining on clothes and other fabric.
Where to buy? Sally's, Amazon, Ulta, and Target
---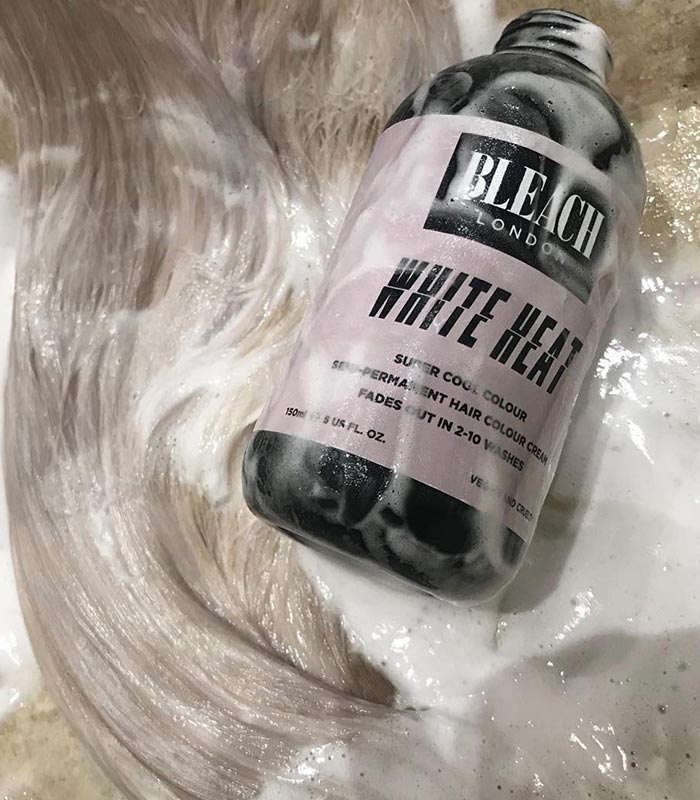 Bleach London Hair Color
Bleach London has an endless selection of cruelty-free and vegan semi-permanent dyes, vegan bleach kits, and toners for all types of hair color. Bleach London is also doing their part to lessen their impact on the environment by using recycled/recyclable packaging and removing single-use bowls and brushes from their home kits to minimize excess plastic!
Where to buy? Boots, Superdrug, Cult Beauty, and on Amazon.
---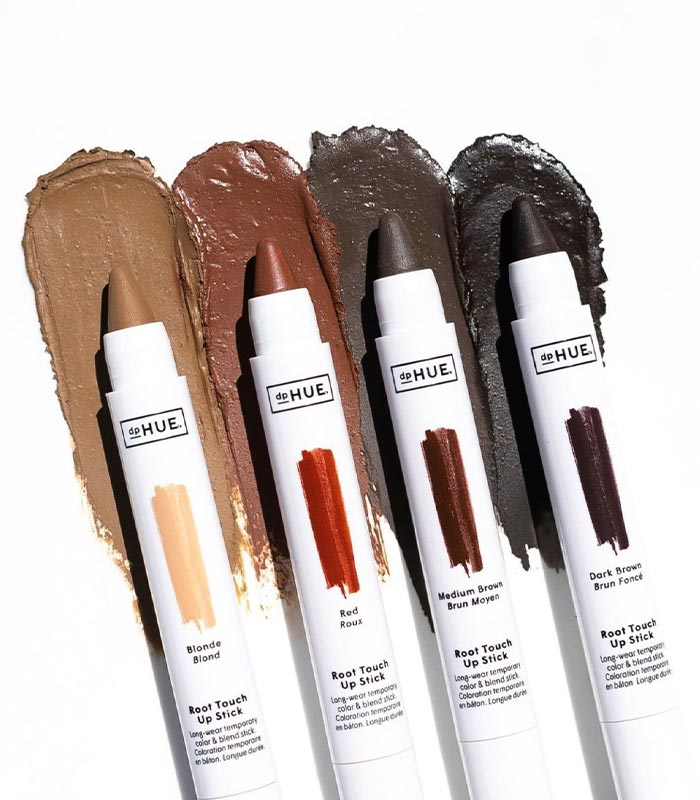 dpHUE Root Touch-Up
Looking to color your roots at home? dpHUE has a line of vegan root touch-up products including their 100% permanent grey coverage kit, an easy-to-use root touch-up stick, and a temporary root touch-up color spray.
Where to buy? dphue.com
---