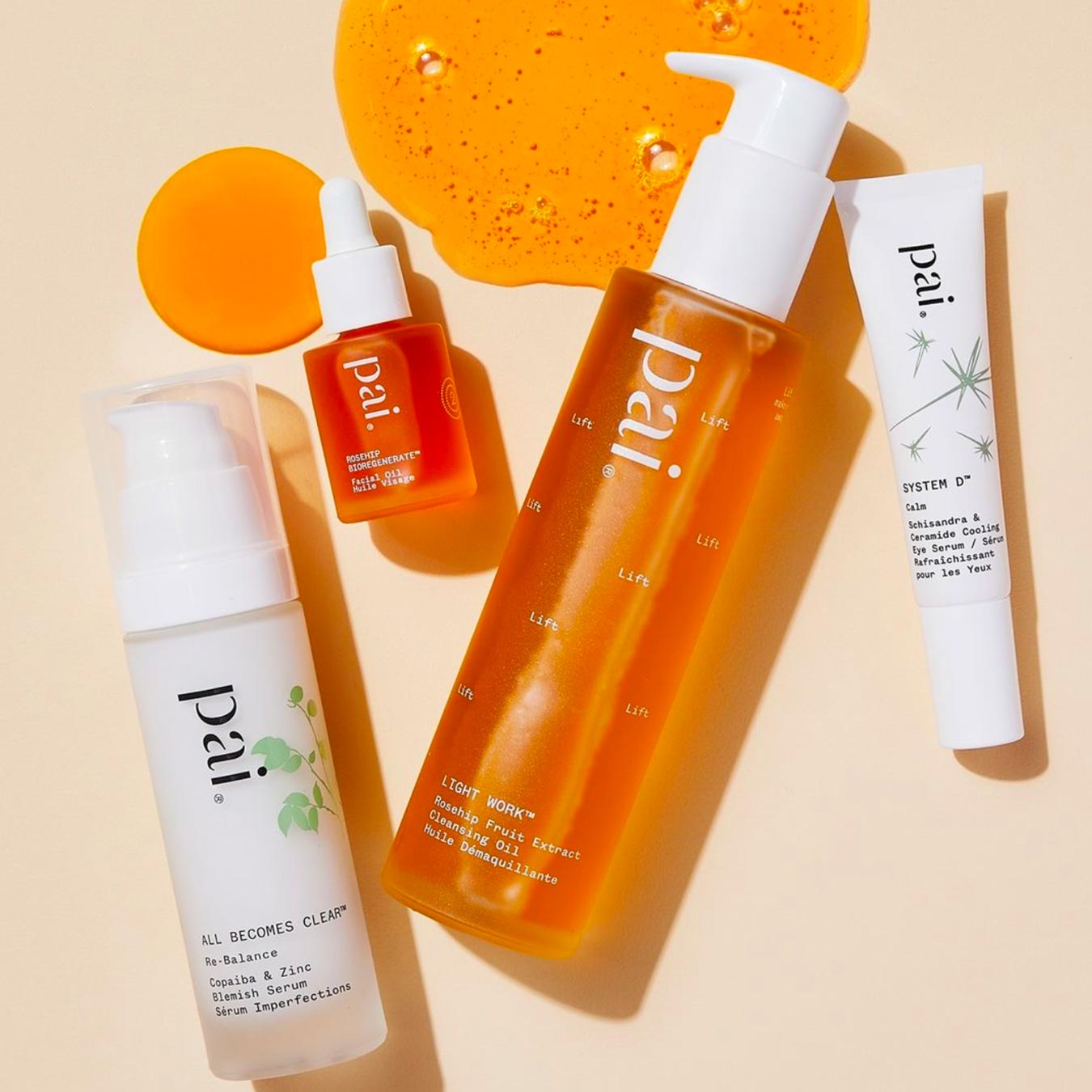 Last Updated: May 21, 2021
Is Pai Skincare Cruelty-Free and Vegan?
Make a positive impact by supporting companies with the same values and ethics as what matters most to you. To navigate and find ethical brands, here's a summary of Pai Skincare's ethics and initiatives.
Is Pai Skincare cruelty-free, vegan, or sustainable? We've got the answers here! Read below for more details on Pai's policies.
Pai is cruelty-free. None of Pai's ingredients, formulations, or finished products are tested on animals, anywhere in the world.
All of Pai's products are 100% vegan and don't contain any animal-derived ingredients or by-products
Pai is committed to using natural and organic ingredients and they are certified organic and natural by COSMOS (Soil Association). This ensures at least 98% of their ingredients are of natural origin and all their organic ingredients are non-GM, sustainably grown, and harvested & extracted without the use of chemical solvents.

In addition, Pai's packaging consists of recyclable card & glass, biodegradable corn packing chips, and sugarcane-derived plastic tubes.
Pai products come in recyclable glass containers or sugarcane-derived plastic tubes. Shipping materials consist of post-consumer recycled materials and biodegradable corn packing chips.
Pai Skincare is made for people with sensitive skin, by people with sensitive skin.
PRODUCTS:
Skincare, Bath & Body Care
CERTIFICATIONS:
Cruelty Free International
This post may contain affiliate links that at no additional cost to you, I may earn a small commission.
Kindly Share
the Good Vibes
Inspire others to make a positive change by sharing this resource on Facebook, Twitter, Pinterest, or Email.