This post may contain affiliate links that at no additional cost to you, I may earn a small commission.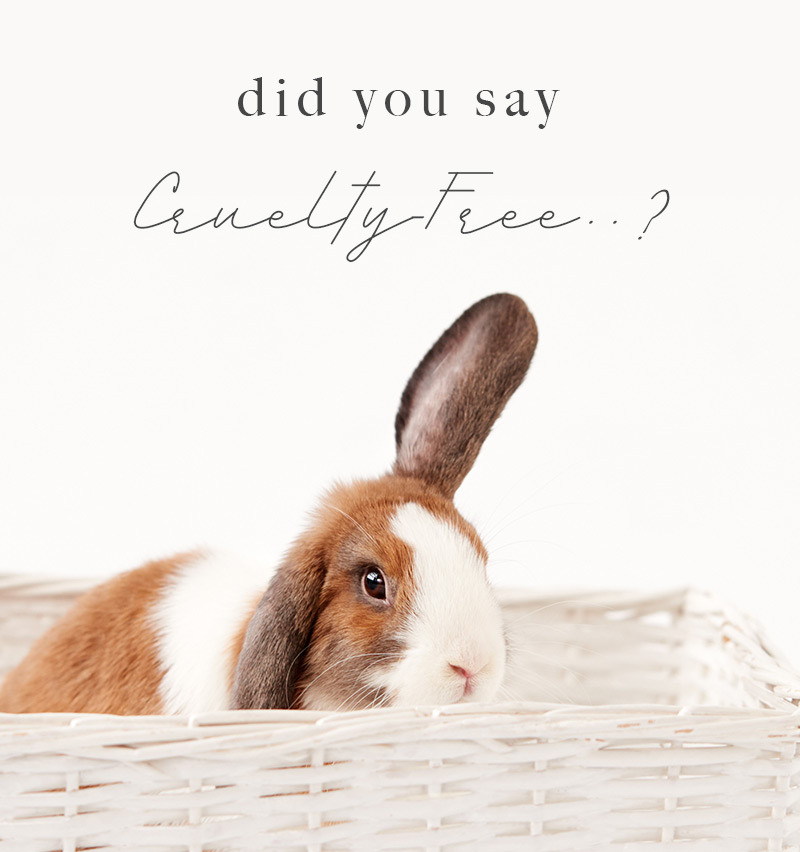 So-called "Cruelty-free" products have become increasingly popular in the last couple of years, but what exactly does it mean when cosmetics, personal care, and household cleaning products are labeled as "cruelty-free"?
What is Cruelty-Free?
Cosmetics labeled "Cruelty-Free" generally implies it wasn't tested on animals. However there is no standard or legal definition of what exactly is and isn't allowed to be labeled as "cruelty-free".
Cruelty-Free can mean different things to different people.
So companies can call themselves or their products "cruelty-free" and it can mean whatever they want.
Misleading? — Yes.
Illegal? — No.
The FDA, responsible for regulating cosmetics labeling in the US, states on its website, "Consumers sometimes ask about use of claims such as "Cruelty-Free" or "Not Tested on Animals" on cosmetic labeling. Some cosmetic companies promote their products with claims of this kind in their labeling or advertising. The unrestricted use of these phrases by cosmetic companies is possible because there are no legal definitions for these terms."
Unrestricted Use. No Legal Definition. — "Cruelty-Free" is now being used as a buzzword by marketers wanting to cash in on the trend.
But not all cruelty-free companies are liars and imposters. Some brands are genuinely committed to not testing their finished products and ingredients on animals, anywhere in the world.
But how do we know which cosmetic brands are telling the truth and are truly cruelty-free in 2021?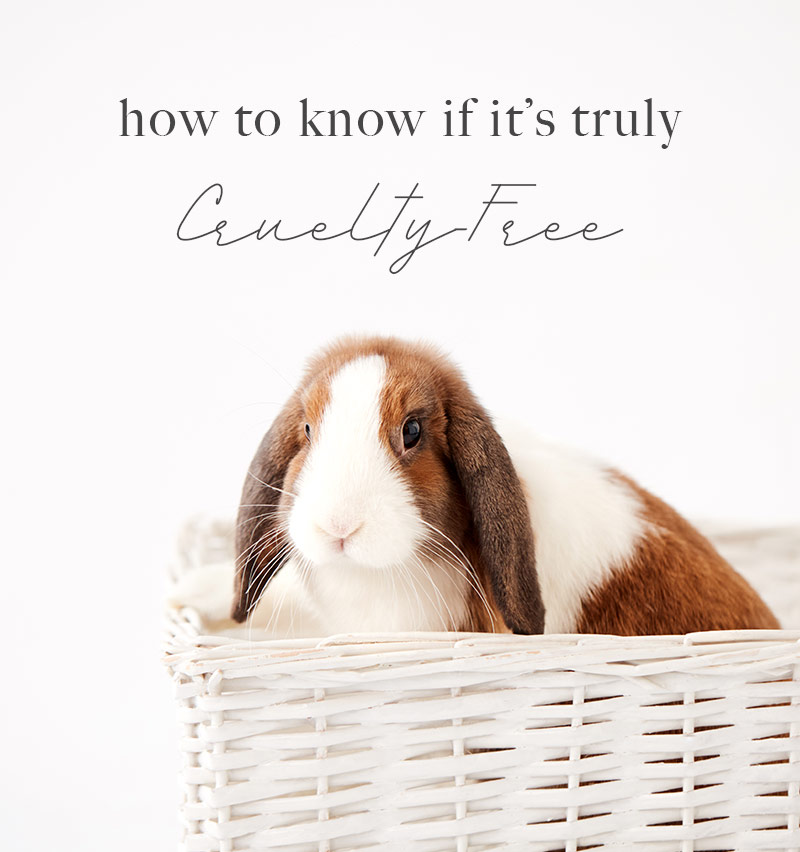 How To Know If It's Cruelty-Free
First, we have to point out the obvious — It is unreasonable to assume that all ingredients were never tested on animals at some point in time, many ingredients (including water) may have been previously tested on animals.
Instead, we can ask that companies in 2021 do not conduct any new animal tests at any phase of product development and manufacturing by the company, ingredient suppliers, or commissioned to a third party.
We can't change what happened in the past but we can all do our best to ensure no more animals are used for cosmetic testing.
And in order to know if a cosmetic brand is truly cruelty-free in 2021, we always ask the following questions to avoid falling for cruelty-free labeling loopholes.
Does your company test its finished products on animals?
Does your company test any of its ingredients on animals?
Does your company ask or hire a third party to test your products or ingredients on animals on your behalf?
Does your company's ingredient suppliers test on animals? If not, how do you verify or ensure that they don't?
Does your company allow its products or ingredients to be tested on animals when required by law?
Does your company sell in countries that require animal tests, like mainland China?
It's important that a truly cruelty-free company is able and willing to answer all of the above questions in order to be considered cruelty-free in 2021.
All of the brands listed in our Cruelty-Free Directory have been vetted and only brands that have cooperatively answered all of the above questions will be included in our lists.
If a company refuses to address any of the above questions or cannot provide clarifications upon follow-up, we would not consider them cruelty-free and they're placed in our Unclear Policies — Grey Area Brand List.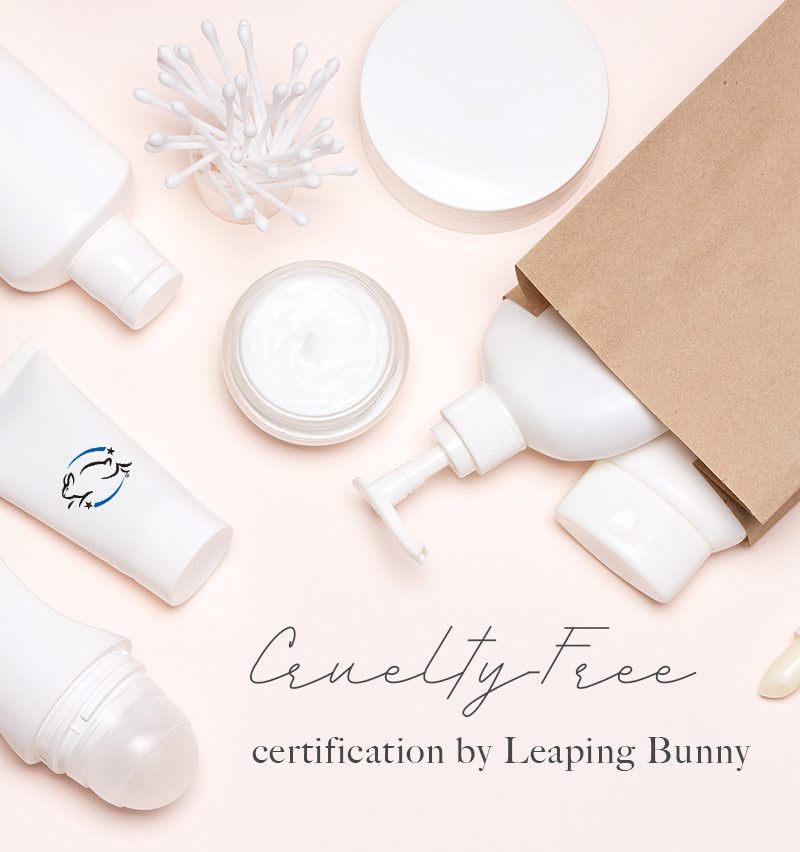 In addition, we also recommend looking for the Leaping Bunny logo on product packaging or checking out Leaping Bunny's online directory. They also have a free mobile app where you can scan a product's barcode and it'll instantly tell you if the brand is certified cruelty-free.
All Leaping Bunny certified brands must meet their rigorous criteria which include a supplier monitoring system and ongoing independent audits to ensure compliance of standards. This is why Leaping Bunny is the most trusted cruelty-free certification program and is loved and used by caring consumers around the world.
Let's Make The World Cruelty-Free!
With lots of online resources and helpful guides, it's now easier than ever to find out whether your favorite cosmetic, personal care, or household cleaning brand is truly cruelty-free or not in 2021.
If you're not sure, you can always reach out to us and ask about a specific brand or if you need a second opinion on a response you received from a company. Together, we can end animal testing for cosmetics once and for all!
Thank you for choosing cruelty-free!