This post may contain affiliate links that at no additional cost to you, I may earn a small commission.
Mielle's Cruelty-Free Status is Unclear
Mielle failed to address all of our cruelty-free inquiries. As a result, we are unable to classify Mielle as being truly cruelty-free or animal-tested. Therefore, Mielle is listed as Grey Area – Brands with Unclear Policies.
Mielle's Animal Testing Policy
While researching to learn more about Mielle's cruelty-free status, I couldn't find the brand's official animal testing policy anywhere on its website.
So I reached out to Mielle to ask for more information about their animal testing policy. More specifically, I wanted to know if they commission or allow others to test their products/ingredients on animals, including when selling in countries that require animal testing (like in mainland China).
And Mielle responded by saying:
"As always we are aspiring for excellence at Mielle.
All our products cruelty free, not tested on animals.
Our founder even tests them on her own hair!
We want our customers to have favorable experiences with Mielle.
Please feel free to view our site as we included ingredients on the website."
Cruelty-Free Policies
Note that there is no legal definition for the label 'Cruelty-Free.' It can mean different things to different people. But Cruelty-Free is generally used to imply no animal testing. More specifically, the ingredients, formulation, or finished product are not tested on animals at any stage of product development.
At ethical elephant, we always assess a company's cruelty-free policy using our Cruelty-Free Checklist. This ensures no animal testing was performed by the brand itself, its suppliers, and by any third parties, including when required by law.
See below for our complete cruelty-free checklist.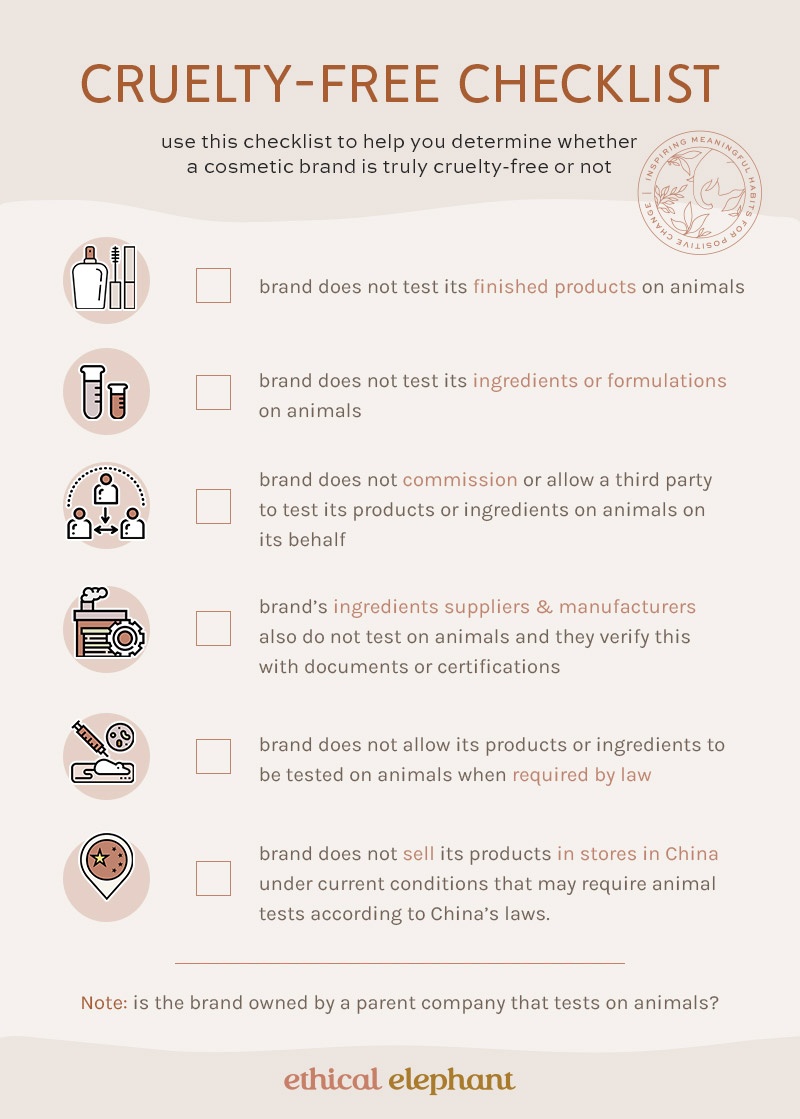 Despite asking Mielle for specific details about its animal testing policy, Mielle's response was too vague and did not meet any of our cruelty-free criteria.
Mielle did not address if any of their ingredients or formulations were tested on animals either by the company itself, its suppliers, or any third parties. Also, Mielle did not clarify if they allow any of their products or ingredients to be tested on animals when required by law or if they sell in any countries that may require animal testing.
Is Mielle Cruelty-Free?
Unfortunately, Mielle failed to address all of our cruelty-free inquiries.
As a result, we cannot classify Mielle as a truly cruelty-free brand until they are more transparent with their animal testing policy.
Currently, Mielle is on our Grey Area Brands List – Brands with Unclear Policies.
Is Mielle Certified Cruelty-Free?
Mielle is not certified cruelty-free by any third-party cruelty-free certifications like Leaping Bunny or PETA.
Because Mielle is not certified cruelty-free by a third party, no one is looking into or substantiating Mielle's cruelty-free commitments and claims.
Is Mielle Vegan?
Mielle claims to offer some "vegan" options that are free of animal-derived ingredients, but because Mielle's cruelty-free status is unclear, we wouldn't consider anything sold or produced by Mielle to be vegan at this time.
In order for products to be considered vegan by ethical elephant's standards, the products and their ingredients must not be tested on animals anywhere in the world. Also, they must not contain any animal-derived ingredients or by-products.
Vegan Policies
Similar to 'Cruelty-Free,' there is no standard or legal definition for the label 'Vegan.' But it usually means no animal-derived ingredients or animal by-products.
Some common animal products used in cosmetics include carmine, lanolin, snail mucus, beeswax, honey, pearl or silk-derived ingredients, animal-based glycerin, keratin, and squalene.
There are plant-based and synthetic alternatives to animal-derived ingredients. But it's sometimes difficult to know with certainty whether a product is vegan just by reading the ingredient list.
So it's best to ask the company and manufacturers to ensure the ingredients they've chosen to use were from non-animal sources.
Cruelty-Free Alternatives to Mielle
Looking to switch to cruelty-free products? Here are some cruelty-free brands to check out:
Or check out our List of Black-Owned Cruelty-Free Brands!