This post may contain affiliate links that at no additional cost to you, I may earn a small commission.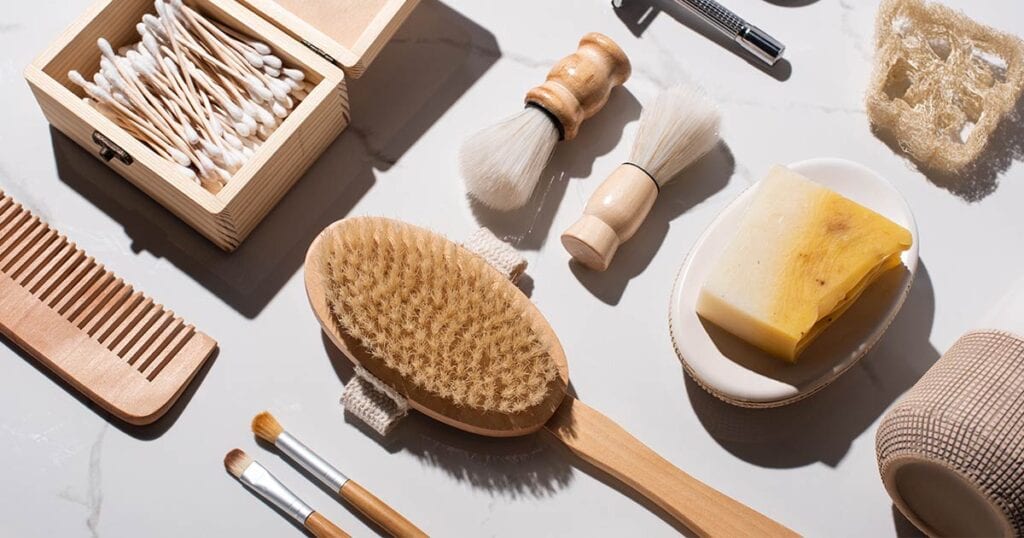 Do good for the planet and animals while looking good with these cruelty-free, vegan, non-toxic, and environmentally sustainable makeup, skincare, and hair care brands sold at Sephora.
I was pleasantly surprised to see so many amazing cruelty-free & vegan-friendly beauty brands available at Sephora are also committed to social, environmental, and sustainable practices.
Whether it's developing non-toxic and clean formulas that are more gentle on our skin and our waterways or choosing to use responsibly and sustainably sourced ingredients with respect to the welfare of the workers, protecting the planet and its resources, as well as, supporting local communities.
But it doesn't stop there. In addition to using sustainably sourced and natural ingredients, these eco-friendly makeup and beauty brands are also dedicated to reducing our reliance and overconsumption of single-use plastic that often end up in the landfill or our oceans.
To be part of the solution, these ethical cosmetics companies are committed to using minimal packaging either made of recycled materials and/or recyclable components including FSC-certified paper derived from responsibly managed forests.
Of course, it goes without saying that no beauty brand is perfect so although their efforts to creating sustainable makeup and cosmetics products are being recognized and appreciated, there's always going to be ways to improve and do better. But it's a step in the right direction and I think it's important to highlight these conscious beauty brands doing good things.
Why Sephora? In order to demonstrate that making conscious and ethical choices in our beauty routine isn't a hassle or difficult, I wanted to show how easy it is to find sustainable products at the places you already shop at.
Eco-Friendly Brands at Sephora
Below is a list of environmentally sustainable makeup, skincare, and hair care brands sold at Sephora (US & Canada). Note that not all of the brands mentioned are 100% vegan, as some do use organic beeswax, honey, and/or carmine in a few of their non-toxic and clean products.
Continue reading or click on a brand's name to learn more about their environmental and sustainable practices.
Sustainable Makeup Brands
Sustainable Hair Brands
Sustainable Skincare Brands
---
Aether Beauty
Aether Beauty created the first-ever zero-waste makeup palette, made with 100% FSC-certified paper and recycled aluminum. All of their packaging is 100% recyclable, made of recycled materials, and even sealed with a sugar-based biodegradable sticker.
Aether Beauty offers a gorgeous range of organic and natural eyeshadow palettes infused with crystal gemstones, as well as ethically-sourced highlighters, vegan blush palettes, and lipsticks.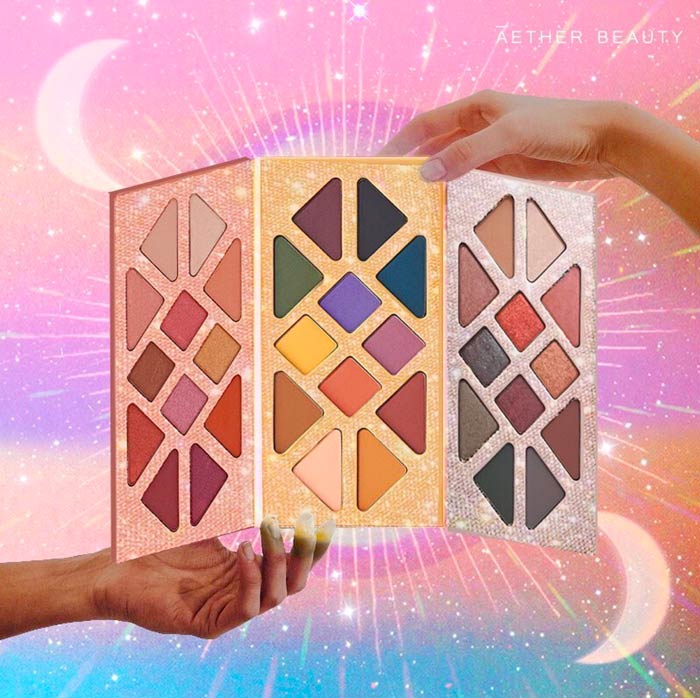 Aether Beauty is cruelty-free and 100% vegan. Their products are made in the US, Canada, and/or Europe and their makeup formulas contain non-toxic, organic, fair-trade, non-GMO, and child-labor-free ingredients, where the brand refuses to use over 1,500 chemical ingredients.
In addition, Aether has partnered with Cloverly to offer a carbon-neutral shipping option and they're also part of 1% for the Planet where they donate 1% of sales to certain environmental charities that help the earth.
---
lilah b.
lilah b. believes with less, we are more and stand by that motto with their minimalist collection of non-toxic and clean makeup, allowing users to achieve a finished look with fewer products and encouraging a movement to declutter, minimize, and simplify.
Focused on multi-use makeup products, lilah b. designs multi-purpose and long-wearing makeup that can be used for the face, eyes, and lips.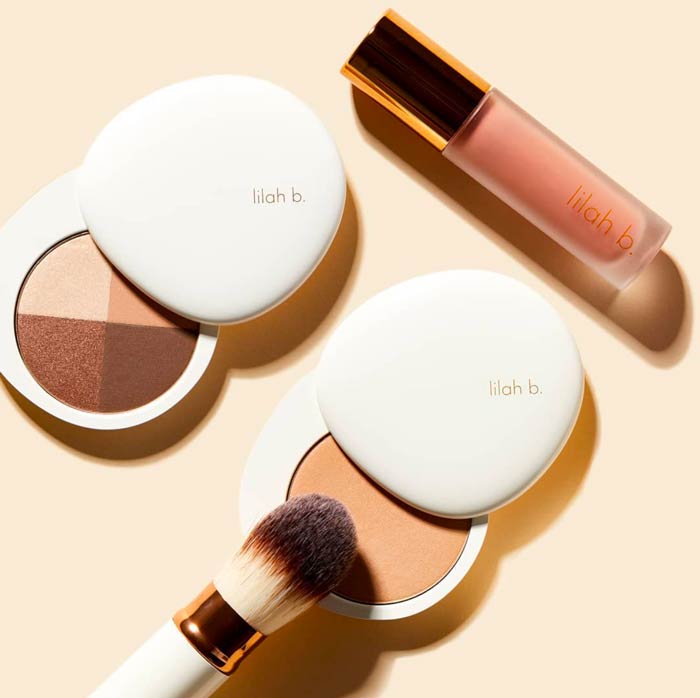 lilah b. is cruelty-free and mostly vegan with the exception of a few products that contain beeswax and mother of pearl. lilah b.'s multipurpose and clean makeup formulations combine nourishing and moisturizing ingredients from the earth and sea. Rich in aloe, agar and other beneficial botanicals and formulated without gluten, parabens, phthalates, sulfates, or synthetic fragrances.
lilah b. also offers a recycling program allowing you to send your unwanted beauty products from any brand to be recycled by them and their partners.
---
RMS Beauty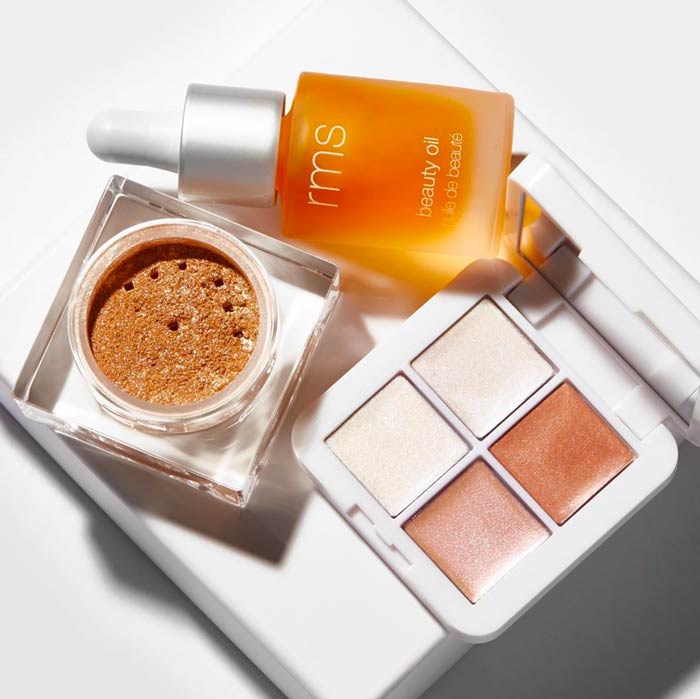 RMS Beauty's non-toxic and sustainable makeup products that are sold at Sephora are formulated with raw, food-grade, and organic ingredients in their natural state, explaining the benefit of this process as
"allowing their living, healing attributes to penetrate and rejuvenate the skin. In their purest form, enzymes, vitamins, antioxidants and their healing properties remain fully intact, encouraging amazing potential for anti-aging effects. RMS Beauty has also taken extreme care in the use of minimal heat in the manufacturing process of this product in order to keep all nutrients and healing properties alive."
RMS Beauty is cruelty-free and mostly vegan with the exception of a few products that contain organic beeswax.
Also, RMS Beauty's packaging is minimal, recyclable, or reusable. Their cream products are housed in recycled glass pots, their boxes are made from 80% post-consumer recycled fiber and manufactured using 100% wind power.
---
Antonym Cosmetics
Antonym Cosmetics believes sustainability and luxe can live in harmony and that gentle, non-toxic ingredients can also achieve fierce makeup looks. Sephora currently only carries a couple of Antonym's natural and organic makeup products, so I'm hoping they don't drop this eco-friendly makeup brand any time soon.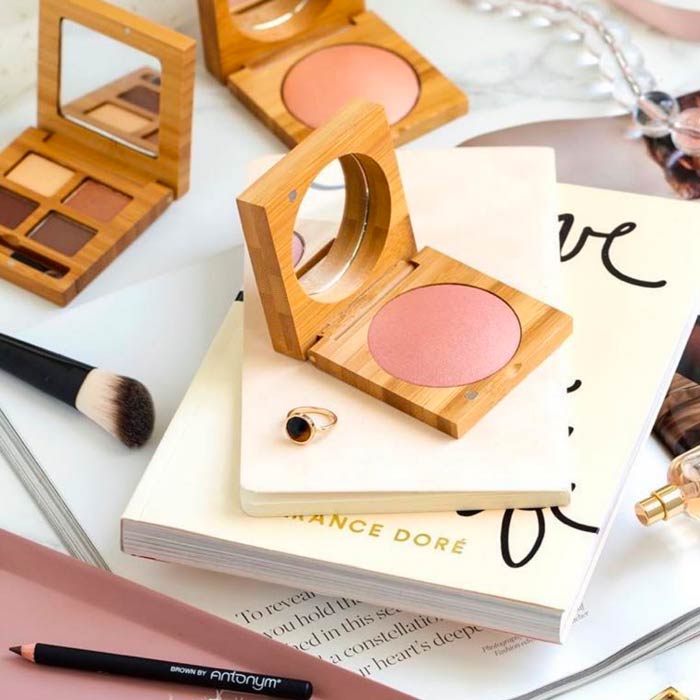 Antonym Cosmetics is based in the US and their products are made in the EU (Italy, France, Czech Republic) with Ecocert certified natural and organic ingredients and the brand is cruelty-free and mostly vegan (besides their lipsticks that contain organic beeswax).
Antonym Cosmetics eco-chic makeup compacts are made of sustainable bamboo and they use either recycled or FSC-certified paper for their packaging and marketing materials.
---
Biossance
Biossance formulates clean, non-toxic, vegan skincare using the highest standards in the industry through their commitment to transparency and blacklist of over 2,000+ toxic ingredients.
Biossance's hero ingredient in their skincare products is ethically and sustainably sourced squalane derived from 100% sugarcane. By choosing to use a renewable-sourced and vegan squalane, Biossance has helped to save an estimated 2-3 million sharks annually.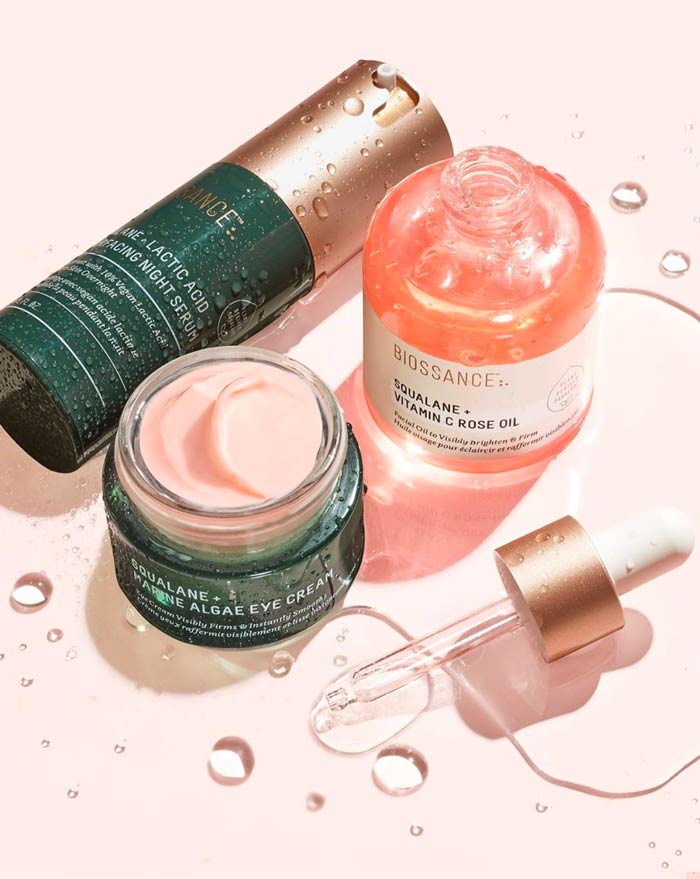 Biossance is cruelty-free and 100% vegan, offering an array of high performing skincare products like cleansers, serums, moisturizers, masks, and more!
In addition, Biossance orders are shipped carbon neutral where they fund tree planting and reforestation projects. Their conscious packaging are also made from sugarcane and FSC-certified boxes. All of their inner and outer cartons are recyclable and they're currently working towards offering recyclable airless bottle components and pumps.
---
Sunday Riley
Sunday Riley is a science-based skincare brand focused on providing luxury and high-performing skincare products that are also environmentally friendly.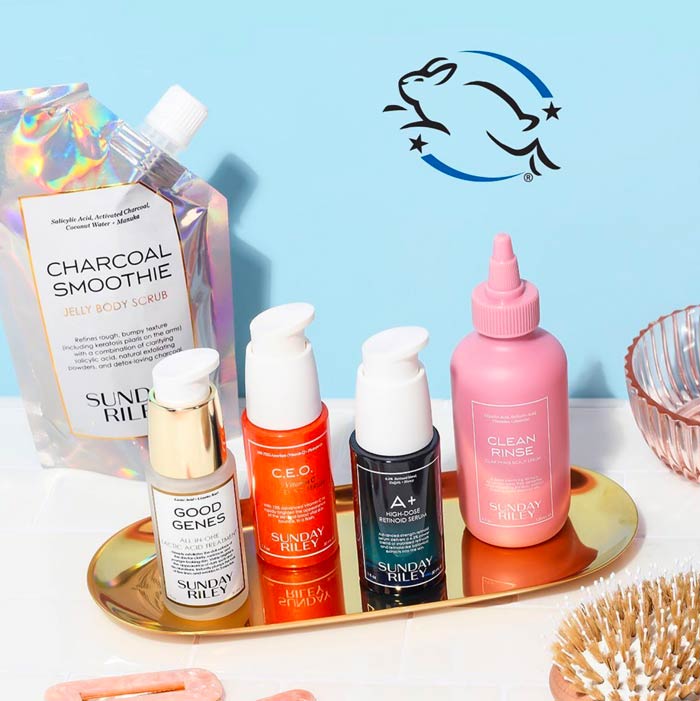 Sunday Riley is cruelty-free offering some vegan skincare products, they have face oils, serums, moisturizers, cleansers, and more. Sunday Riley is based in the US but their sustainable ingredients are sourced from the US, Europe, and Japan from environmentally responsible suppliers.
Sunday Riley is pending B-Corp Certification and shows its sustainability commitment through various environmental initiatives including switching their packaging to recycled materials, eco-friendly soy inks, and FSC-certified materials. Their goal is to have 100% recyclable packaging by 2021. The brand also purchases carbon credits to offset their shipping and manufacturing carbon footprint.
---
Tata Harper
Tata Harper produces environmentally sustainable, 100% natural, anti-aging vegan skincare products. Every single ingredient in their formula, including emulsifiers and preservatives, is natural and derived from the earth, making them completely biodegradable so they won't pollute the water, air, or our bodies.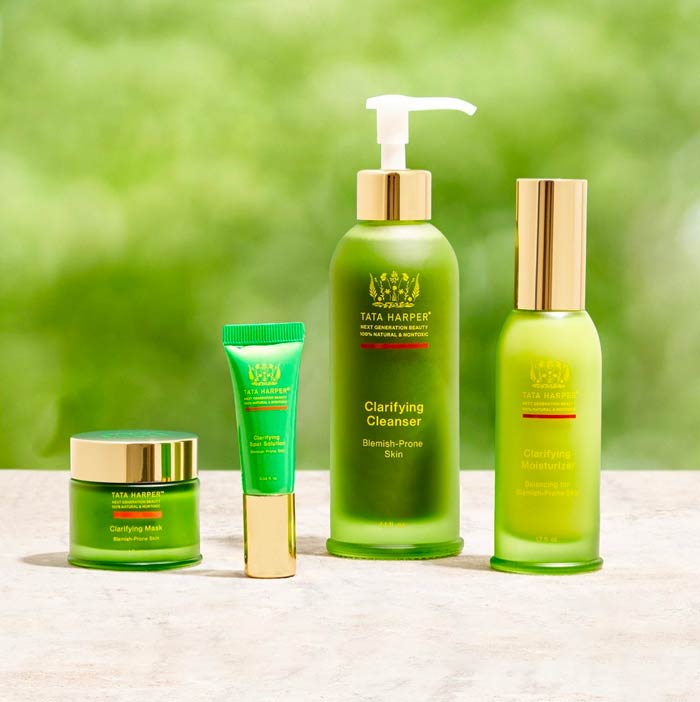 Tata Harper is cruelty-free and mostly vegan, with a few exceptions that contain beeswax and honey. Tata Harper products are made-to-order in small batches on their farm in Vermont. They make everything themselves with their own people, all under one roof.
Tata Harper is EcoCert Certified ensuring the raw materials used in their formulas are derived from renewable resources, manufactured in environmentally-friend processes, and are free from GMO and synthetics.
In addition, Tata Harper products are packaged in glass and the few products that come in a tube are made with 100% recyclable bio-based sugarcane plastic. The sustainable skincare company uses paper from sustainably managed forests and biodegradable soy ink. They also recently came out with a recyclable refill pod for their moisturizer.
---
Juice Beauty
Juice Beauty award-winning and organic skincare is available online at Sephora Canada. Juice Beauty clean skincare products are formulated with certified organic and sustainably-sourced ingredients that contribute to less pesticide and synthetic fertilizer residue to protect humans, animals, and the planet.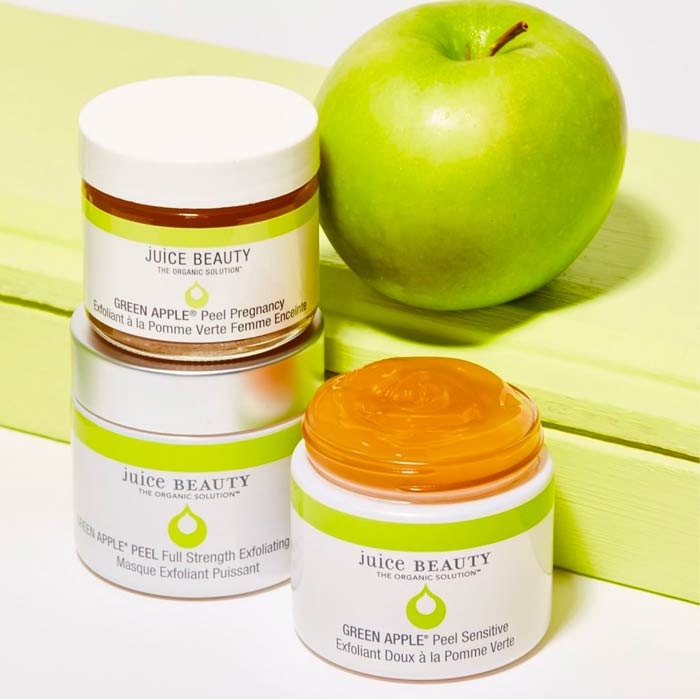 Juice Beauty is cruelty-free and mostly vegan, with the exception of their lip moisturizer and cleanser that contains beeswax and honey. Juice Beauty has an extensive collection of non-toxic and clean skincare products including face cleansers, SPF moisturizers, serums, eye cream and more.
Some of Juice Beauty products come in glass bottles and they use recycled materials and FSC-certified paper for their packaging and shipping materials, as well as, sugarcane plastic sourced from environmentally responsible farms. Their farm is also solar-powered.
---
Skinfix
Skinfix is a dermatologist-recommended clean skincare line formulated without irritating, toxic, or controversial ingredients. All of Skinfix formulas are also fragrance-free and designed for the most sensitive skin.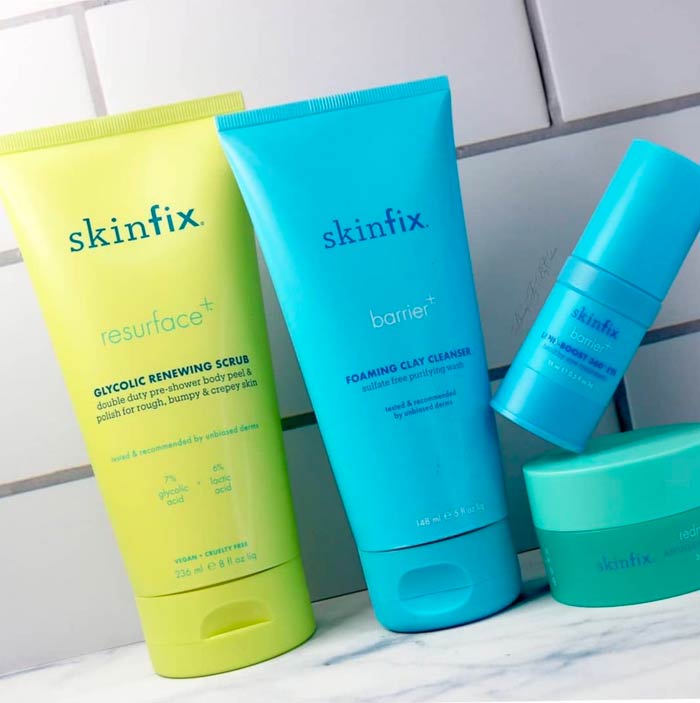 Skinfix is cruelty-free with some vegan options, some of their non-vegan products contain beeswax and/or honey. Skinfix offers a range of skincare and body care products including face cleansers & masks, body washes & scrubs, moisturizers, and lotions.
In addition, Skinfix uses Ecocert Certified ingredients that are produced in an environmentally friendly way with respect to local biodiversity.
All of Skinfix cartons are made from 100% recycled or reclaimed fiber, their cardboard is made from existing paper using vegetable-based ink and they're working on transitioning from using virgin plastic to all recycled plastic.
---
REN Clean Skincare
REN Clean Skincare are manufactured in the UK and made with natural and sustainably-sourced ingredients. REN does not use synthetic fragrance or colors, pore-blocking petrochemicals, silicones, sulfates, PEGs, TEA/DEA, parabens, or urea in their products.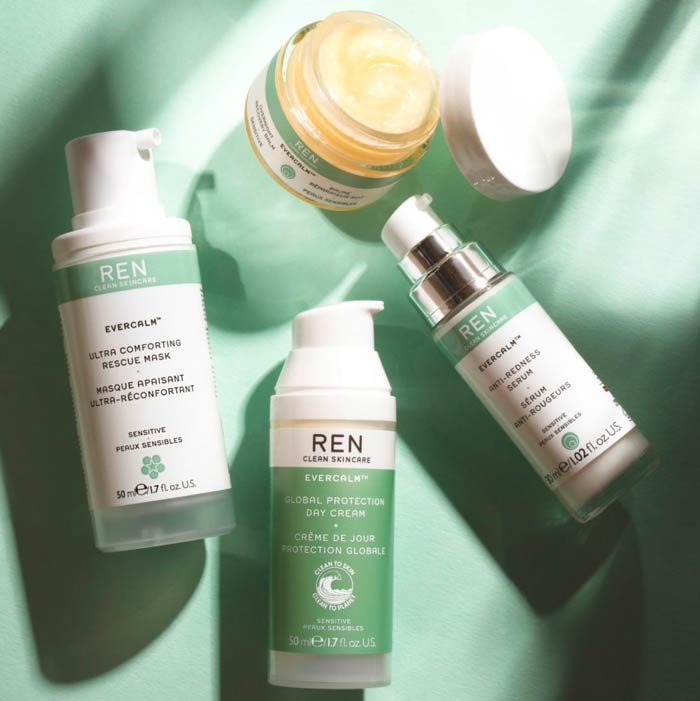 REN Clean Skincare is cruelty-free but owned by Unilever, a parent corporation that is not cruelty-free and tests on animals. REN Clean Skincare also offers some vegan products.
The brand packages their products with the planet in mind and in fact pledged to go Zero Waste by 2021 and they've made some significant progress so far. REN Clean Skincare bottles are made with Ocean Plastic, their tubes are made from post-consumer recycled plastic, and designed for circular recycling. They also started offering refills of their products through Terracycle's new Loop platform.
---
Korres
All of Korres Skincare products are made with sustainably sourced, locally-grown ingredients from Greece. Their process starts with hunting for plants that grow naturally in the wild and working with small farms to preserve the integrity of each flower, leaf, and stem.
Their scientists will then refine and extract the herbs and botanicals for maximum potency mastering the art of water purification that allows them to use minimal preservatives, as well as the other 2,000+ chemicals that are excluded from their ingredient list. They will then return all remaining ingredients back to the land to keep the soil strong for the next harvest.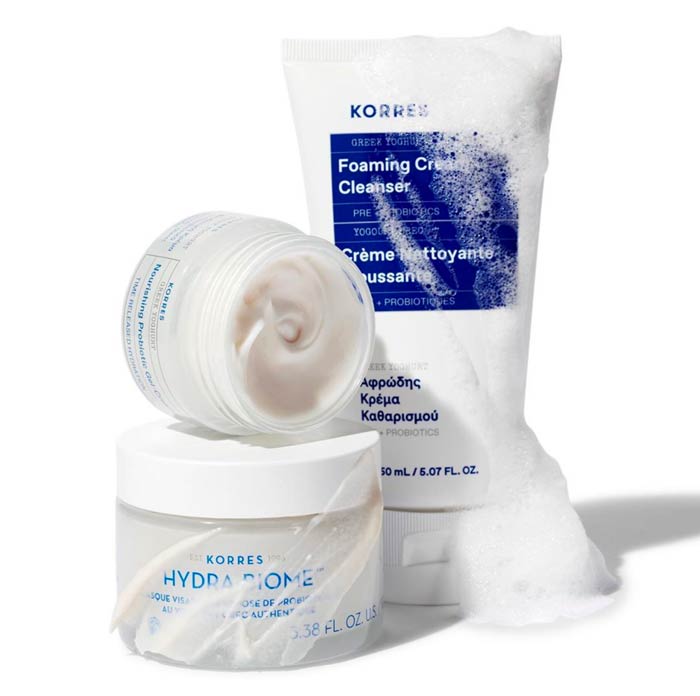 Korres is cruelty-free with some vegan options and offers a selection of cleansers, moisturizers, serums, and face masks.
They also have an environmentally-friendly factory that operates on a no-waste principle with renewable energy and 99% recyclable packaging.
---
Herbivore
Herbivore skincare products are created with non-toxic, organic, and food-grade ingredients and are formulated without synthetic ingredients including dyes, fragrances, and synthetic preservatives.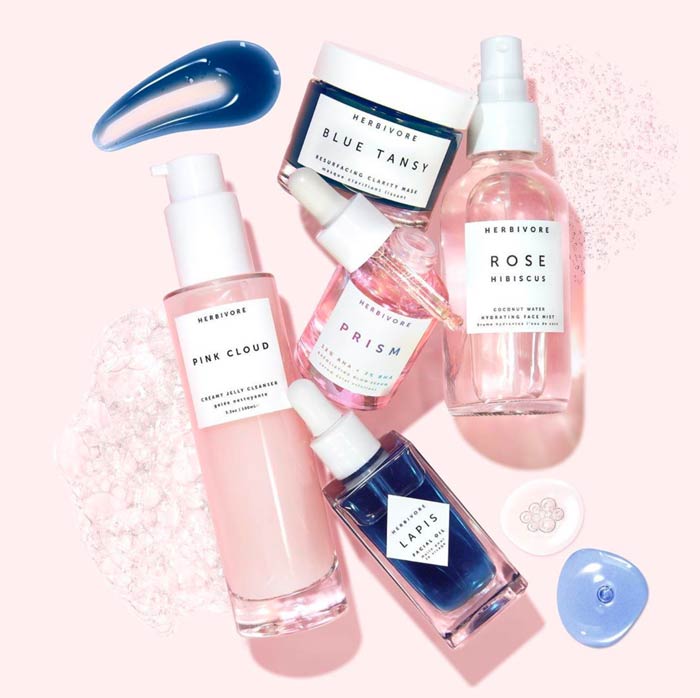 Herbivore has a collection of natural skincare products including masks, cleansers, serums, toners, oils, and more.
Ethically sourcing the finest raw natural materials the earth has to offer, Herbivore products are both cruelty-free and 100% vegan. And because they are a 100% synthetic-free brand, their products are designed to be as biocompatible as possible.
Herbivore products are mostly packaged in glass and paper while using recycled plastic if necessary. They're working on reducing and eliminating all virgin plastic from their packaging by 2025.
---
COOLA
COOLA makes natural and non-toxic sunscreen and sun protection products formulated with at least 70% certified organic ingredients. COOLA uses responsibly sourced ingredients that follow sustainable farming practices, using eco-friendly extraction and harvesting methods, and support local communities.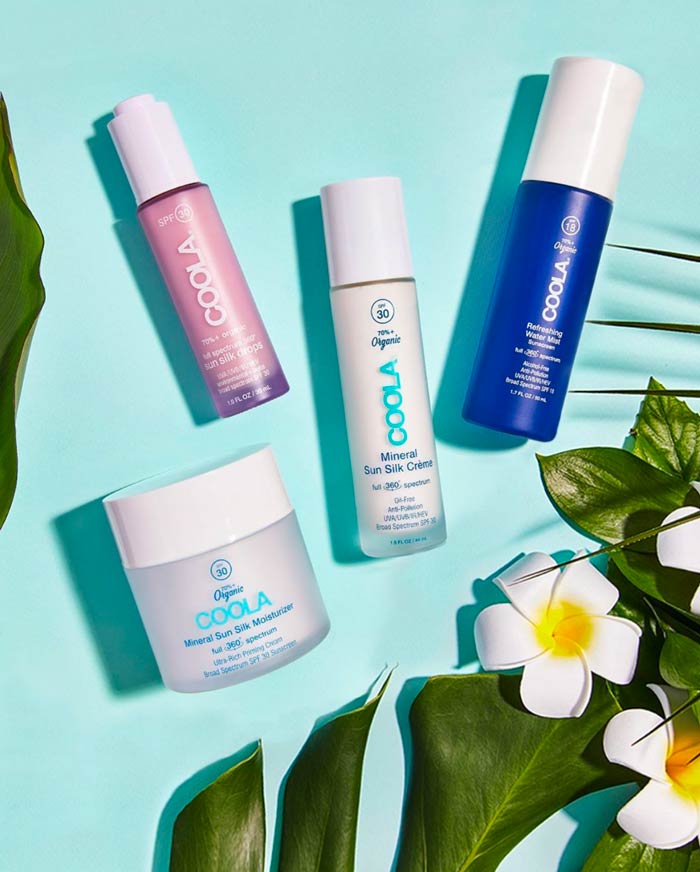 COOLA is cruelty-free with some vegan options. They sell a selection of sunscreen for face and body, as well as, sunless tanners.
The majority of COOLA's products are packaged in glass bottles and jars and they use eco-friendly plastic options if necessary. As part of their efforts to reduce plastic and their carbon footprint, all of their tubes are made of sustainably sourced sugar-cane resin which is 100% recyclable. Currently, over 75% of their packaging is fully recyclable, but they're working on making it 100% recyclable by 2023.
---
Farmacy
Farmacy is a natural & sustainable skincare line focused on unique locally-grown and locally-produced ingredients that deliver unparalleled freshness and potency.
Farmacy partners with organic and local farms in New York, Pennsylvania, and Northeast Brazil that use sustainable methods to preserve the earth and its resources.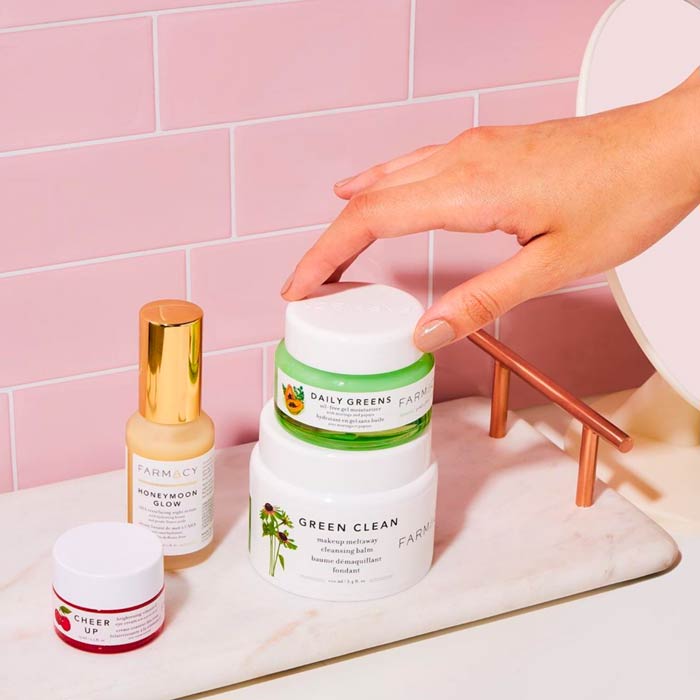 Farmacy is cruelty-free with some vegan options. Farmacy offers a range of non-toxic skincare products including moisturizers, masks, cleansers, oils, and eye cream.
Farmacy uses recyclable glass jars and packaging made with FSC-certified paper from well-managed forests, as well as, inks based on naturally renewable raw materials.
---
Youth To The People
Youth To The People creates consciously-sourced superfood skincare products for all genders, all skin types, and all skin tones. Their products are formulated in California, sourcing extracts from local suppliers.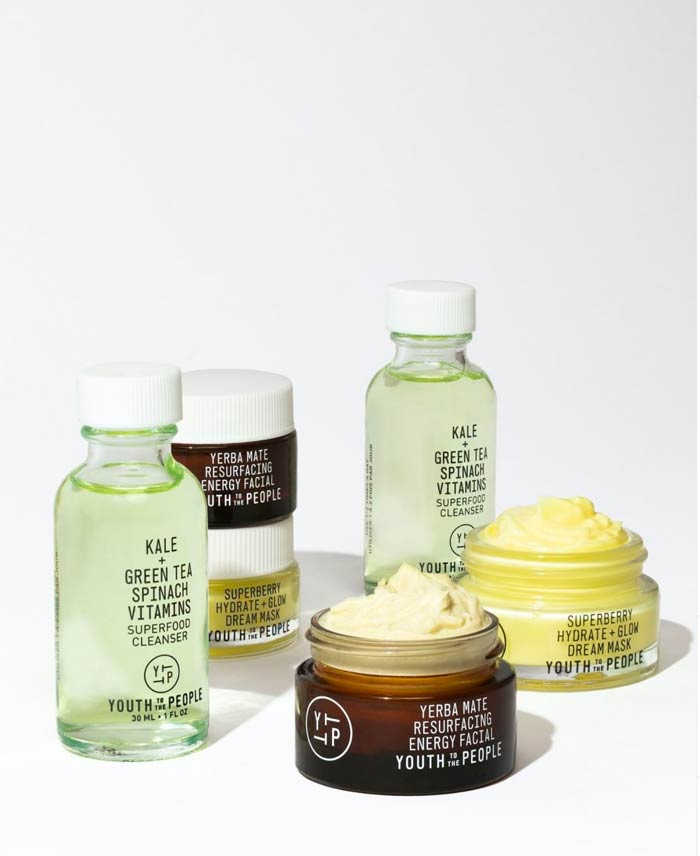 Youth To The People products include non-toxic face cleansers, masks, moisturizers, serums, eye creams and more.
Youth To The People is cruelty-free and 100% vegan. Their products are made without any of the 1,300+ ingredients banned in the EU and are biodegradable so they won't cause harm to our oceans when washed off our faces.
Youth To The People uses recyclable glass bottles and jars to reduce plastic waste created in the beauty industry. In addition, the brand chooses to use post-consumer materials and FSC-certified, recyclable paper whenever possible.
---
Alpyn Beauty
Alpyn Beauty is a sustainable sourced, vegan skincare line formulated with wild-crafted and hand-cultivated alpine botanicals grown in the mountains of Jackson Hole, Wyoming.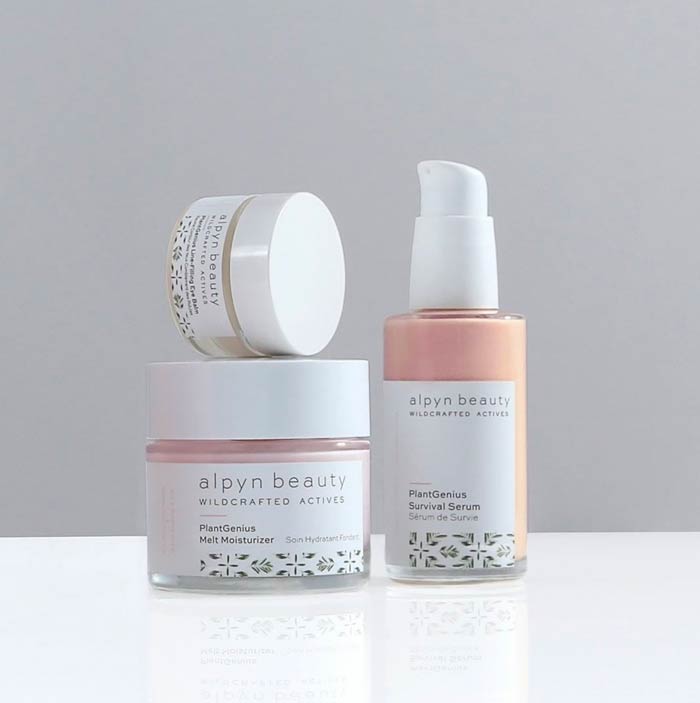 Alpyn Beauty is cruelty-free and 100% vegan offering a collection of plant-based moisturizers, cleansers, masks, and serums. Their ingredients are ethically and sustainably sourced by the practice of wildcrafting in which they explain,
"Wildcrafting is the practice of harvesting plants from their natural, or wild, habitat. When done sustainably and with respect, only the fruit, flowers or branches are carefully removed, and the living plant is left healthy and intact. When ingredients are picked responsibly and with care—delicately removing blossoms, leaves, stems, and bark—the healthy plants are not damaged, and replenish themselves naturally. This is true sustainability."
Alpyn Beauty's eco-friendly skincare products are packaged in 100% recycled glass and recyclable materials including FSC-Certified paper. They're also a member of 1% for the Planet and have partnered with rePurpose where every Aplyn Beauty purchase carries a Net Zero Plastic Footprint.
---
Indie Lee
Indie Lee's eco-chic & non-toxic skincare products are formulated with ethically-sourced ingredients with the health of the user and the preservation of the environment in mind. Indie Lee offers a range of clean facial cleansers, serums, toners, and masks at Sephora.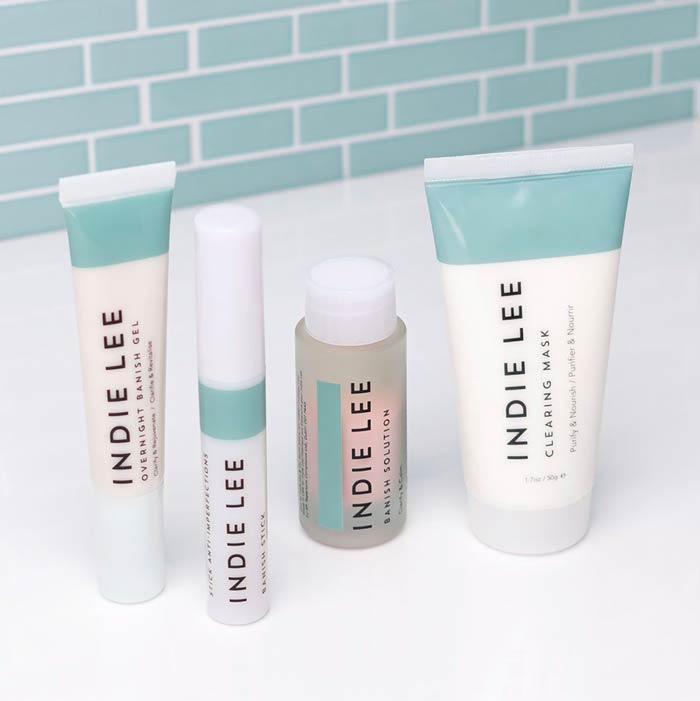 Indie Lee is cruelty-free and all but two of their products are vegan (Lip Treat and Eye Serum contain beeswax). Indie Lee defines clean beauty products that are mindfully and honestly created, produced and offered without the use of any ingredients that are proven or suspected of causing harm.
Indie Lee uses glass bottles and jars where possible and their packaging is made with FSC-certified paper. In addition, some of their products are COSMOS certified, ensuring their products are genuine organic/natural and produced to the highest feasible sustainable practices.
---
Reverie
Reverie is a luxury, organic hair care brand sold at Sephora. Reverie hair products are cruelty-free, 100% vegan, and free of harsh chemicals, dyes, or perfumes.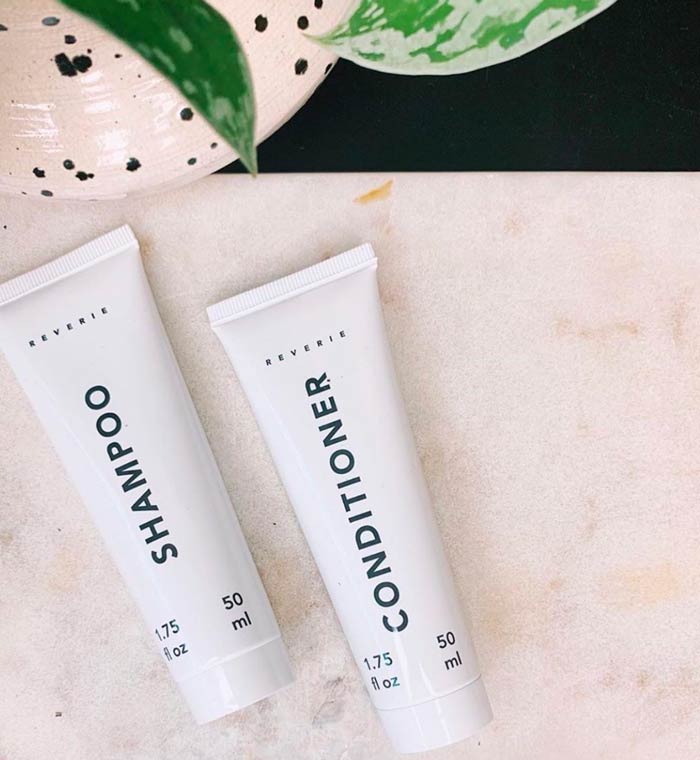 The sustainable haircare brand chooses to partner with family-run farms that produce organic, fair-trade, and Ecocert ingredients that are grown and harvested ethically to ensure the welfare of the workers. They continue to build relationships with like-minded, eco-driven suppliers and housing products in their zero-waste warehouse.
Additionally, Reverie uses 100% recyclable bottles printed with ink instead of labels and utilizes post-consumer recycled, biodegradable shipping materials.
---
Rahua
Some of Rahua's natural & vegan hair products formulated with authentic Amazonian tribal ingredients are available at Sephora. Rahua uses plant-derived, fair-trade, and organic ingredients grown and sustainably harvested from the Amazon rainforest.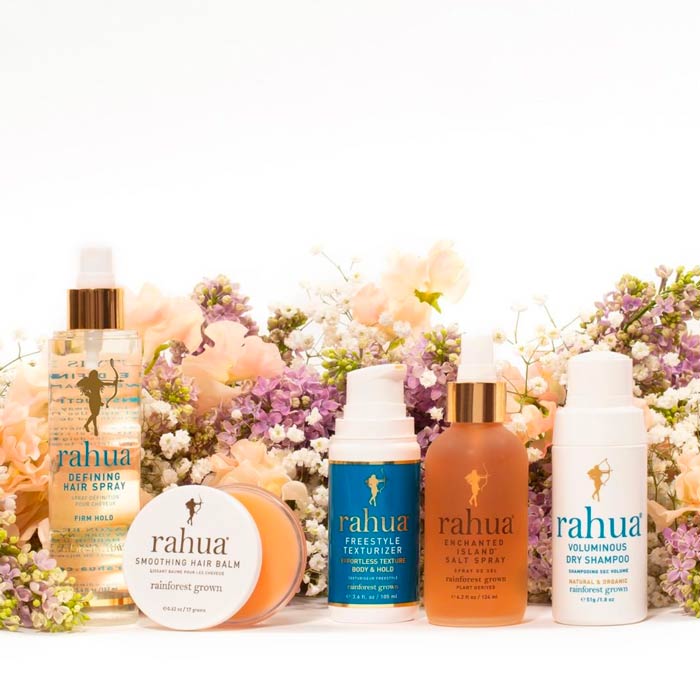 Rahua is cruelty-free and 100% vegan. They have a line of non-toxic and clean shampoo, conditioners, hair treatments, and styling products. Rahua states they use Symbiotic Ingredients described as,
"ingredients are grown wild (not farmed) in the virgin rainforest, are hand processed through ancestral knowledge and the makers are paid an above fair-trade price to build economies and strengthen the position of the Indigenous People. By doing this, Rahua has helped them create a healthy self-sustained economy which encourages them to continue living in the Amazon utilizing their special traditions and ultimately being the guardians and protectors of the Rainforest."
The founders of Rahua is also big on preserving the Amazon rainforests, creating a non-profit organization, Ecoagents, with a mission to raise awareness about the Amazon Rainforest and the importance of protecting it, the Indigenous People that live there, and their wisdom.
In addition, Rahua's plastic product packaging is 100% recyclable.
---