This post may contain affiliate links that at no additional cost to you, I may earn a small commission.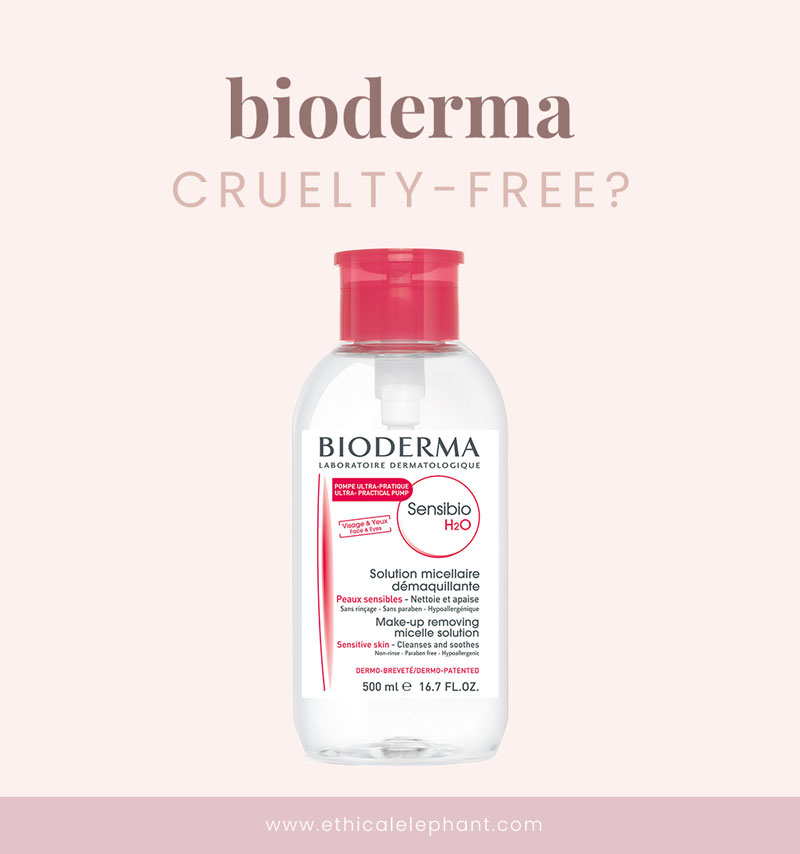 Bioderma is a French brand, best known for its micellar cleansing water and skin care products targeted for sensitive skin but is Bioderma cruelty-free?
Is Bioderma Cruelty-Free?
Bioderma is NOT Cruelty-free. Bioderma pays and allows their products to be tested on animals when required by law. Bioderma also sells its products in stores in mainland China where animal testing is mandatory for most imported cosmetics.
Bioderma Animal Testing Policy
While looking into Bioderma's cruelty-free status, I couldn't find any mention of their animal testing policy anywhere on their website, which isn't a good sign.
I always knew Bioderma was a French cosmetic brand but while investigating further, I didn't realize the degree of Bioderma's international presence and global distribution. Bioderma is widely available around the world but the country on their list that caught my eye was China.
See below a screenshot I took from Bioderma's website of the company's international presence.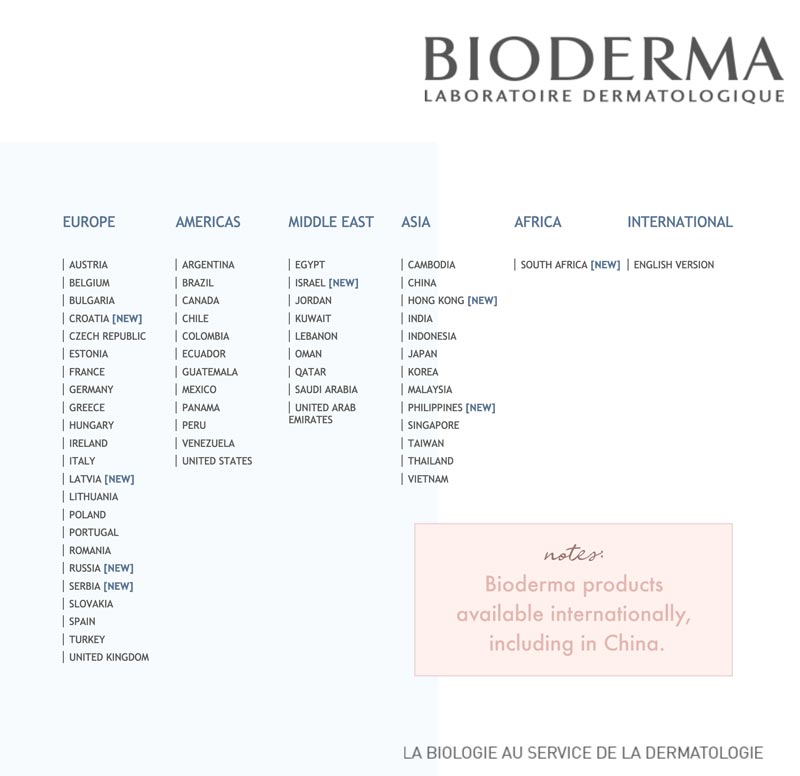 In China, it is mandatory for most imported cosmetics to be tested on animals before they can sell in their country. So, what's the deal with Bioderma?
Is Bioderma Sold in China?
I emailed Bioderma asking them about their animal testing policy and whether they sell in retail stores in mainland China or not?
Bioderma responded and confirmed their cosmetics are indeed sold in China stating,
"Thank you for your interest in Bioderma.

For the development of its cosmetics products, Bioderma does not test on animals. In addition, every product respects a rigorous formulation chart, guaranteeing the greatest dermatological security.

Bioderma sells certain products in China and we can assure you that they have not been tested on animals and never will be.

However, the Chinese authorities can decide, on their own, to test beauty products themselves before allowing them to be sold in their country. But we don't interfere in any way in the process and this is under no circumstances our will, in our values or our responsibility."
In addition, I found Bioderma's Chinese website that also proves the brand is selling in China.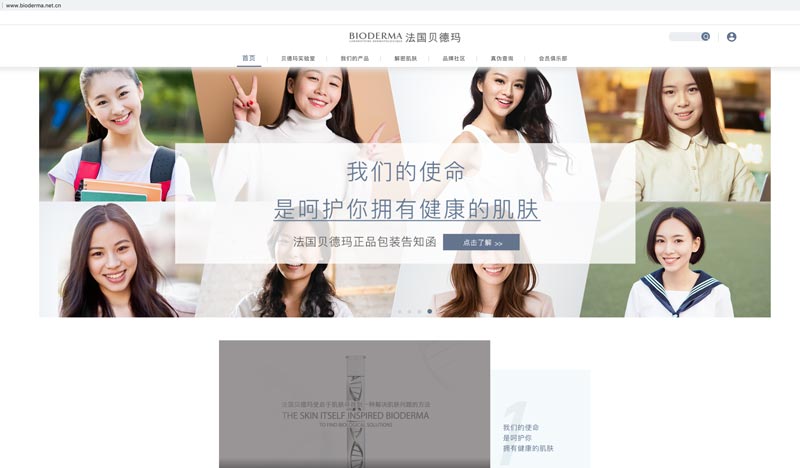 Bioderma may not be conducting these animal tests themselves but they are allowing and paying Chinese officials to do so on their behalf in order to sell their cosmetics in China.
Many truly cruelty-free brands have chosen not to sell in China because of the country's animal testing laws, unfortunately, Bioderma refuses to do the same and is putting profits before the welfare of animals.
Summary: Bioderma is NOT Cruelty-Free!
By choosing to sell in mainland China, Bioderma must have their products tested on animals. Therefore I would not consider Bioderma to be a cruelty-free brand.
Bioderma is on our List of Brands to Avoid – Animal Tested.
Is Bioderma Vegan?
Since we would not consider Bioderma to be cruelty-free as their products are tested on animals in China, we also wouldn't consider anything sold or manufactured by Bioderma to be vegan.
Cruelty-Free Alternatives to Bioderma
Looking to switch to cruelty-free brands? Here are some cruelty-free and vegan-friendly options that are similar to Bioderma:
Or check out our list of cruelty-free & vegan micellar cleansing water!
---