This post may contain affiliate links.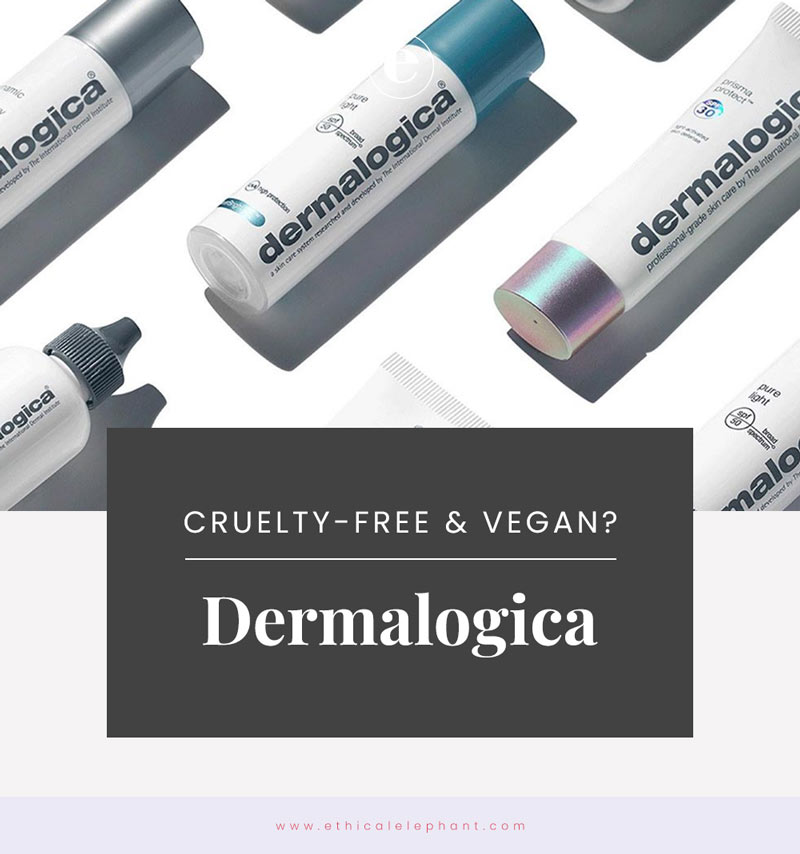 Is Dermalogica Cruelty-Free?
Dermalogica is cruelty-free in 2019. Dermalogica does not test their products or ingredients on animals, anywhere in the world. However, it should be noted that Dermalogica is owned by Unilever, a parent corporation that is still testing on animals when required by law in 2019.
Some cruelty-free shoppers may wish to boycott brands that are owned by a parent company that tests on animals as they feel their money is indirectly supporting and funding animal tests done by the parent company. Learn more about some of the reasons consumers choose to support or boycott such brands in this article here.
Is Dermalogica Vegan?
Not all of Dermalogica products are considered vegan as they do use beeswax, honey, silk amino acid, and pearl derivatives in some of their products. But most Dermalogica products are considered vegan and don't contain any animal-derived ingredients.

Please reference below for a list of Dermalogica vegan products.
Dermalogica Vegan Product List (2019)
Dermalogica vegan products are clearly labeled on their website, under each product description. But if you're out shopping in stores and want an easy reference to know which of Dermalogica products are vegan, use the list below.
Cleansers
Exfoliants
Moisturizers
Masks
Eye Treatments
Toners
Concentrated Boosters
Targeted Treatments
Body Therapy
SPF
This vegan product list is updated as frequently as possible, please be aware that formulations may have changed since the publication of this post. If you have new information to suggest one of the above products isn't vegan, please email me at info@ethicalelephant.com to let me know.
Not Vegan – Dermalogica
The following Dermalogica products are not suitable for vegans as they contain some animal-derived ingredient or by-product.
active moist (contains silk amino acids) – not vegan
multivitamin power serum (contains beeswax) – not vegan
sheer tint (contains hydrolyzed pearl and silk amino acids) – not vegan
skin perfect primer spf30 (contains hydrolyzed pearl and silk amino acids) – not vegan
skin prep scrub (contains honey) – not vegan
soothing eye make-up remover (contains silk amino acids) – not vegan
---