This post may contain affiliate links.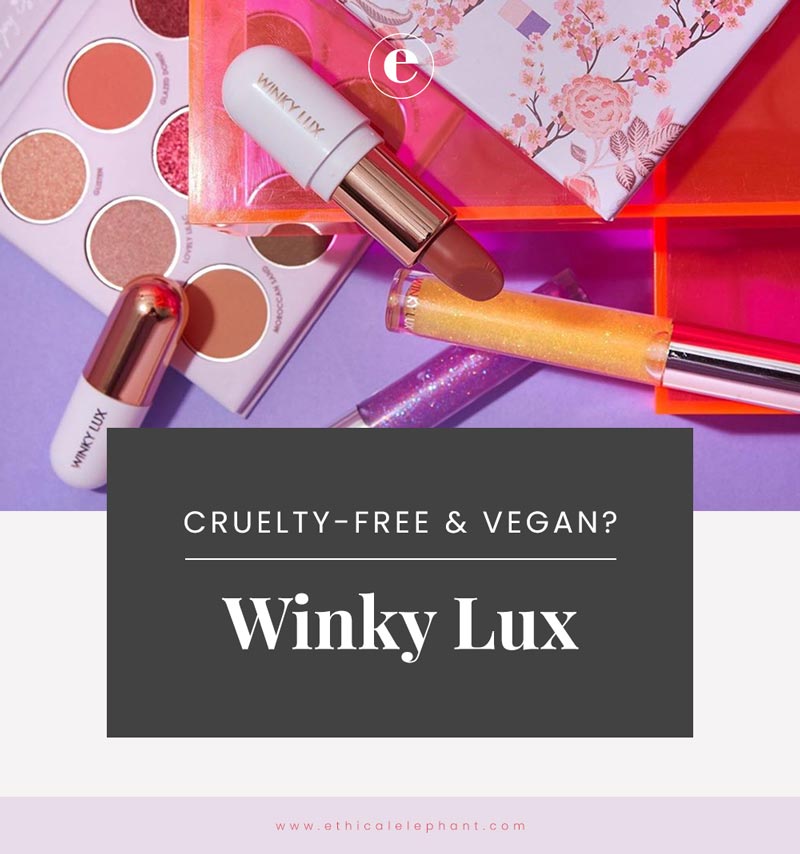 Is Winky Lux Cruelty-Free?
Winky Lux is cruelty-free in 2019; none of their products or ingredients are tested on animals, anywhere in the world.
In an email response, Winky Lux stated:
"All of our products are registered with PETA which means we have supplied them with documentation stating we have not tested our products on animals. We are also registered for sale with the EU which means original ingredient information and testing documentation are supplied from the factory to the EU registration company. Anything that is deemed unacceptable by the EU is unable to be registered. This includes harmful ingredients, banned ingredients and animal testing statements. We can assure you that our products are completely safe and free of toxic ingredients."
Is Winky Lux Vegan?
Not all of Winky Lux products are vegan as some do contain beeswax but Winky Lux does have some vegan products that do not contain any animal-derived ingredients or by-products.

Please reference below for a list of Winky Lux vegan products.
Winky Lux is sold online at winkylux.com, Amazon, Sephora, Ulta, Nordstrom.
Winky Lux Vegan Product List (2019)
Below is a list of Winky Lux products that do not contain any animal-derived ingredients or by-products and were labeled as vegan:
LIPSTICKS
LIP GLOSS
PH BALMS
FACE
EYES
False Lashes – All styles are vegan
Eyeshadow Palettes (Vegan)
SKIN CARE & BODY:
This vegan product list is updated as frequently as possible, please be aware that formulations may have changed since the publication of this post. If you have new information to suggest one of the above products isn't vegan, please email me at info@ethicalelephant.com to let me know.
Not Vegan – Winky Lux
The following Winky Lux products were not labeled as "vegan" and are therefore not suitable for vegans:
Creamy Dreamies Lipstick – Parfait – not vegan
Double Matte Whip 24-Hour Waterproof Lipstick (contains beeswax) – not vegan
First Base Long-Wear Eye Primer – not vegan
Glossy Boss Lip Gloss (contains beeswax) – not vegan
Mermaid Kitten Palette – not vegan
Peeper Perfect Under Eye Concealer (contains beeswax) – not vegan
Pucker Up Lip Plumper (contains beeswax) – not vegan
Purrfect Pout Lipstick (contains beeswax) – not vegan
Rainbow Tinted Balm (contains beeswax) – not vegan
So Extra Mascara (contains beeswax) – not vegan
Strobing Balm Highlighter – Radiant Pink – not vegan
Sugar Eyeshadow Palette – not vegan
Uni-Brow Universal Eyebrow Pencil (contains beeswax) – not vegan