This post may contain affiliate links that at no additional cost to you, I may earn a small commission.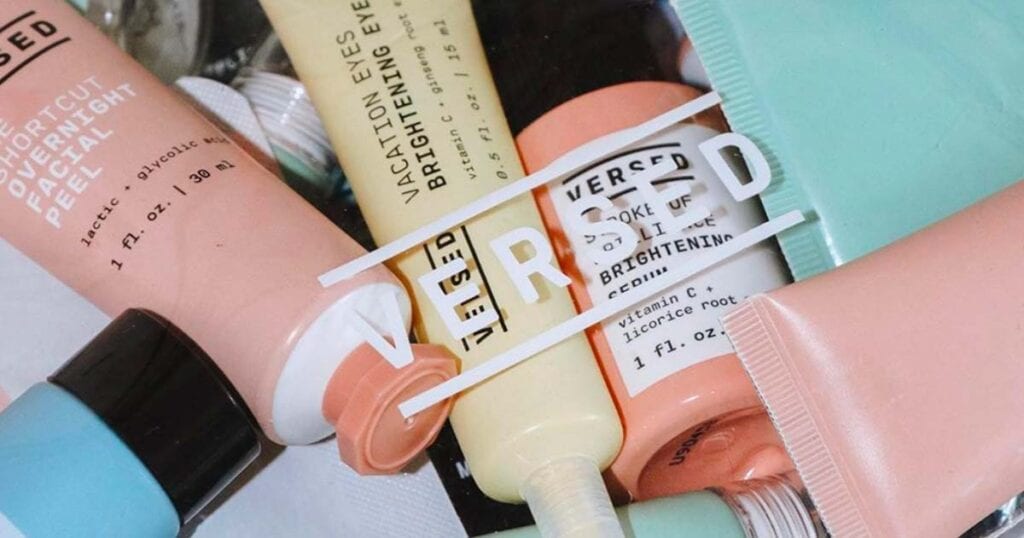 Versed is an affordable clean and non-toxic skincare brand but is Versed cruelty-free and vegan?
Is Versed Cruelty-Free?
Versed is Cruelty-free! None of Versed's ingredients, formulations, or finished products are tested on animals, anywhere in the world.

In addition, Versed is certified cruelty-free by Leaping Bunny.
Versed has confirmed they do not test their products or ingredients on animals, they do not allow others to test on their behalf, their suppliers also do not test on animals, they do not allow their products to be tested on animals when required by law, and their products are not sold in stores in mainland China or any other country that may require animal testing.
Below is what's currently stated on Versed's website: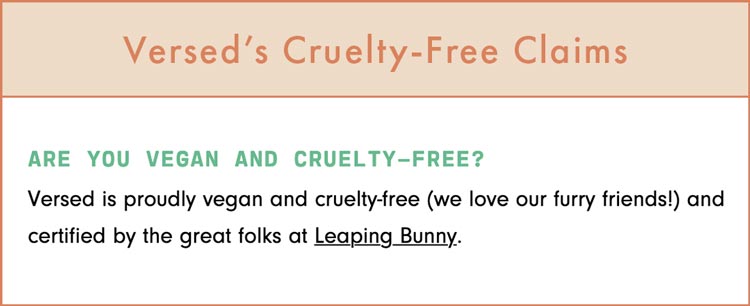 Versed has met all of the criteria in our Cruelty-Free Checklist and is included on our List of Cruelty-Free Brands.
You can find Versed's cruelty-free products at versedskin.com, Target, and Cult Beauty.
Is Versed Vegan?
Versed is a 100% vegan brand. All of their products are vegan and don't contain any animal-derived ingredients or by-products.
What We Recommend:
We recommend the following Versed vegan skincare products to try out!

Is Versed Ethical?
But clean means more to us than ingredients. We're also committed to reducing waste, lightening our carbon footprint, and preserving Earth's ecosystems.

Versed Skincare
Based in: the US
Sustainability & Environmental Initiatives: Versed is committed to reducing waste by making all new and current products with post-consumer recycled materials. They're also working to achieve 100% carbon neutrality by 2021. Versed strives to continue to source ethical & vegan ingredients that protect ecosystems.
Eco-Friendly Packaging Initiatives: Currently, 92% of their packaging is recyclable through curbside programs. There are instructions on how to recycle each product on their website. "We're also proud to use zero-waste shippers for all of our orders. From the box, which is made from 100% post-consumer recycled material and printed on with recycle-friendly ink, to the packing paper, which is naturally biodegradable, compostable, recyclable, and SFI-certified, your products arrive greener."
Giving Back Initiatives: N/A
Ingredients and Formulations Claims: All of Versed products are Parabens-Free and Sulfates-Free, with Gluten-Free options available.
---
I hope this article helped you to understand Versed's cruelty-free and vegan status and by choosing cruelty-free together, we can help end animal testing for cosmetics once and for all!