This post may contain affiliate links that at no additional cost to you, I may earn a small commission.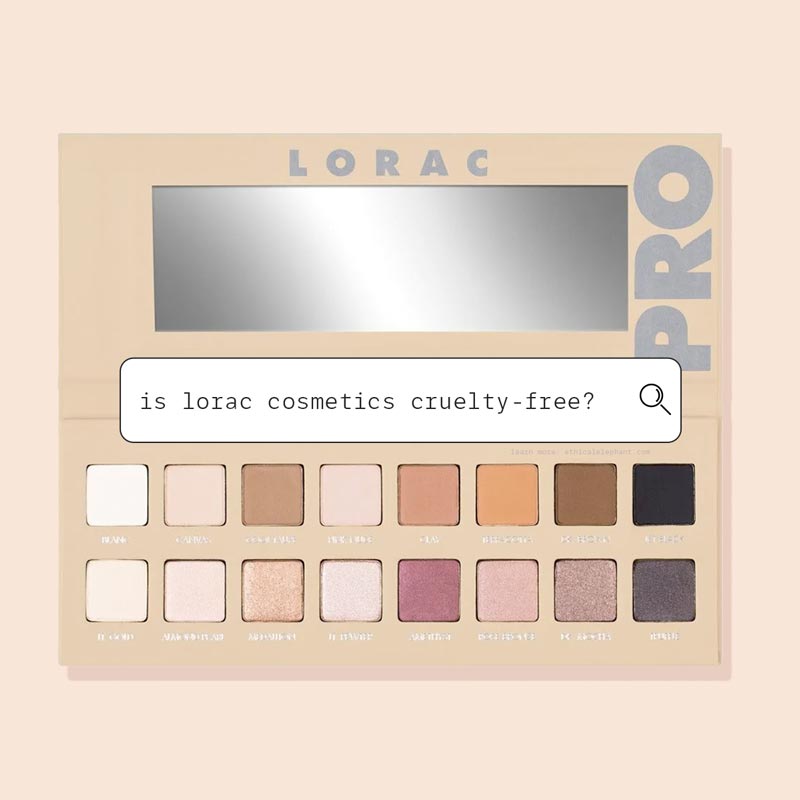 LORAC Cosmetics is a makeup brand known for its high-pigmented and quality eyeshadow palettes, but is LORAC Cruelty-Free?
Is LORAC Cruelty-Free?
It is currently unclear whether LORAC Cosmetics is cruelty-free or not in 2022.
LORAC Animal Testing Policy
Upon looking into LORAC's cruelty-free status, I couldn't find any mention of their animal testing policy on their website, which is never a good sign.
So I emailed the company back in 2019 and asked about their stance on animal testing and whether any of their products, ingredients, or formulations are tested on animals by the company itself, or commissioned to a third party, and/or by their suppliers.
They responded stating,
"Thank you for contacting LORAC Cosmetics! LORAC does not test our final products on animals and we are not aware of any animal testing performed by any manufacturer with whom LORAC does business. LORAC does not condone the testing of any cosmetic products on animals and asks all suppliers to support this point of view and all suppliers state that they do so. LORAC cannot warrant or certify that all suppliers who say they do not test on animals in fact do not test on animals. Additionally, notwithstanding the statements of suppliers to LORAC, LORAC has no way of knowing what the "suppliers of the suppliers" are doing. Also, LORAC is only distributed in the United States and does not sell in China or any countries that require animal testing. LORAC does not use a third party to test on animals and we are not owned by another company."
While reading LORAC's response, it all sounded very promising until they mentioned their suppliers.
LORAC claims their suppliers don't test on animals, however, they cannot guarantee that the suppliers of their suppliers are cruelty-free. This sounds very shady to me and doesn't seem like LORAC vets all of their raw material suppliers before choosing to do business with them.
I tried to press for more clarification but never heard back.
LORAC's 2020 Animal Testing Policy
Fast forward to 2020, I contacted LORAC again to hopefully get some answers this time around.
This year, they had a slightly different animal testing policy stating,
"We at LORAC do not conduct animal testing on our products or ingredients, nor ask others to test on our behalf. As we continue to expand globally and reach our customers around the world, it is our practice to do our part towards advancing the science of safety and adopt alternative methods that eliminate the need or requirement for any animal testing globally."
Huh? "Expand globally and reach our customers around the world"?? Wait a minute here. It sounds like LORAC may be implying that they are selling in mainland China or planning to do so in the near future.
Why is expanding globally and selling in China an issue? All imported cosmetics sold in retail stores in mainland China are required by law to be tested on animals.
So if LORAC Cosmetics is selling in China, then their cosmetics will be required to undergo mandatory animal tests.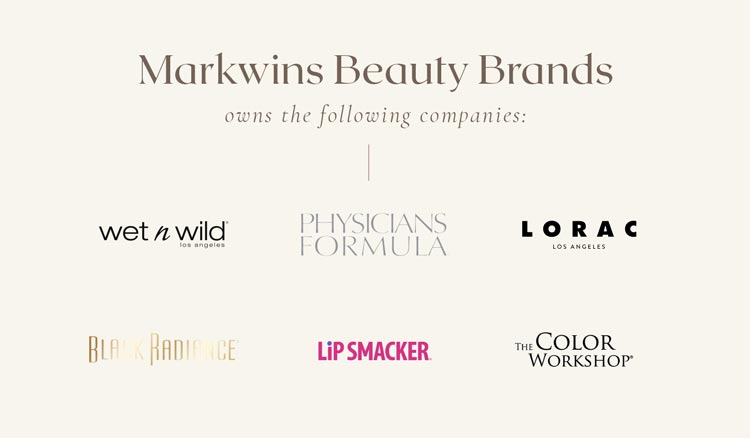 LORAC Cosmetics Owned by Markwins
I also learned that LORAC is now owned by Markwins, the same company that owns Wet N Wild and Physicians Formula.
And we all know what happened with those two brands — they started selling in mainland China!
I also discovered Markwins has a number of manufacturing facilities in China. This is probably how Wet N Wild and Physicians Formula claims since their cosmetics are made in China, they are able to bypass China's animal testing laws.
This is true for ordinary cosmetics that are both manufactured and sold within China and have the ability to bypass China's pre-market animal testing requirements. But there is still a chance that those cosmetics can be subject to post-market animal tests.
Post-market testing is where Chinese officials will pull the product off from store shelves and test them on animals. This is often done without the company's knowledge or consent.
Because of the small chance that this can happen for all cosmetics sold in mainland China, we no longer consider both Physicians Formula and Wet N Wild to be cruelty-free.
If that is the same case for LORAC Cosmetics then they would also not be considered cruelty-free.
But as of right now, I haven't been able to get a definitive answer on whether LORAC Cosmetics are sold in stores in mainland China or not.
Summary: LORAC Cosmetics is in the Grey Area.
But because of LORAC's shady responses and recent changes to the wording of their animal testing policy to include verbiage about expanding globally, it is unclear whether LORAC is cruelty-free in 2022.
For those reasons, LORAC Cosmetics is included on our list of Grey Area Brands with Unclear Policies.
Is LORAC Cosmetics Vegan?
LORAC Cosmetics makes no claims any of their cosmetics are vegan.
"We do not claim vegan as some of our products may contain ingredients like beeswax, carmine and lactic acid (from milk). We recommend checking the ingredient listing of each product prior to purchase. If a product is not listed as vegan, it is not considered vegan."
Truly Cruelty-Free Alternatives to LORAC:
Looking to switch to cruelty-free brands? Here are some cruelty-free and vegan-friendly options that are similar to LORAC:
Or check out our list of 100% Vegan Makeup Brands!
---