This post may contain affiliate links.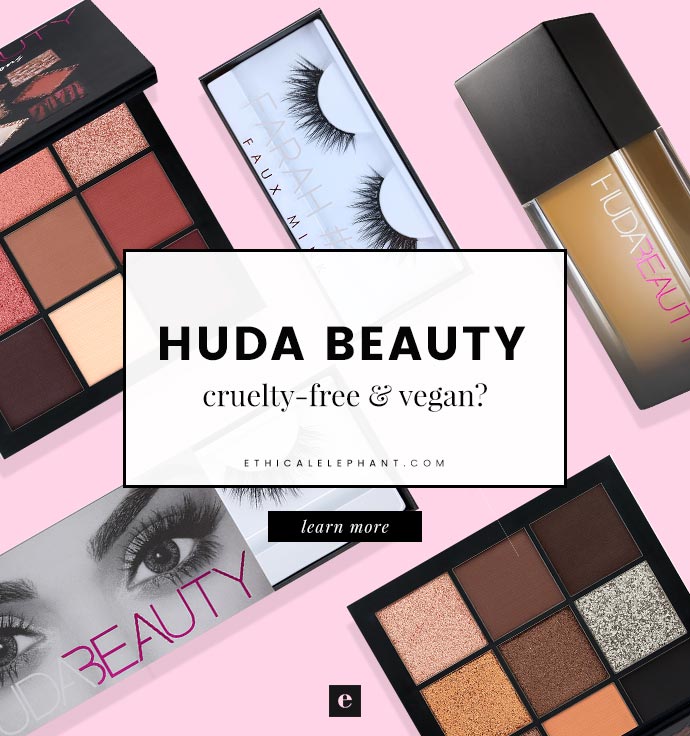 Is Huda Beauty Cruelty-free?
Answer:
Yes. Huda Beauty is cruelty-free, Huda Beauty does not test on animals and they do have some vegan options.
Huda Beauty's Animal Testing Statement (2018)
In an email response, Huda Beauty confirmed to me that they do not test their ingredients or products on animals; they do not ask or hire any third parties to test their products or ingredients on their behalf; their ingredient suppliers do not test on animals and have manufacturers certifications to confirm this; and they do not sell in Mainland China.
Therefore I would consider Huda Beauty to be a cruelty-free brand.
Huda Beauty Vegan Product List
When it comes to vegan Huda Beauty options, they have a rather small selection.
It should also be noted that some of Huda Beauty lashes are made from real mink hair. They do offer silk lashes for an animal-free option.
The following Huda Beauty products are vegan and do not contain any animal-derived ingredients:
---