This post may contain affiliate links.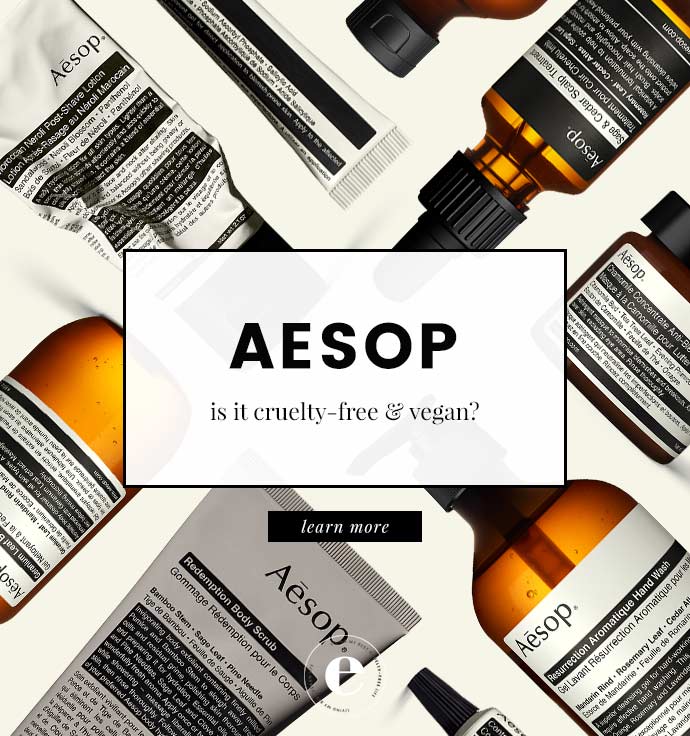 Is Aesop Cruelty-Free?
Answer:
Yes. Aesop is cruelty-free; Aseop does not test on animals.
Aesop's Animal Testing Policy (2018)
On Aesop's website, they state that they do not test their products or ingredients on animals and do not comission any external parties to test their products on their behalf. They also confirm that no animal testing has been conducted by their suppliers since 2009.
In an email response, Aesop confirmed to me that none of their products are sold in-stores in Mainalnd China therefore they are not required to test on animals as per China's aniaml testing laws.
Therefore I am happy to confirm Aesop is a cruelty-free brand!
---
Is Aesop Vegan?
Answer:
Yes. Aesop is 100% vegan; none of their products contain any animal-derived ingredients or by-products.
Below is a screenshot I took from Aesop's website, they state "no animal-derived ingredients (such as beeswax, honey or lanolin) are used in the Aesop range of formulations."
---