This post may contain affiliate links that at no additional cost to you, I may earn a small commission.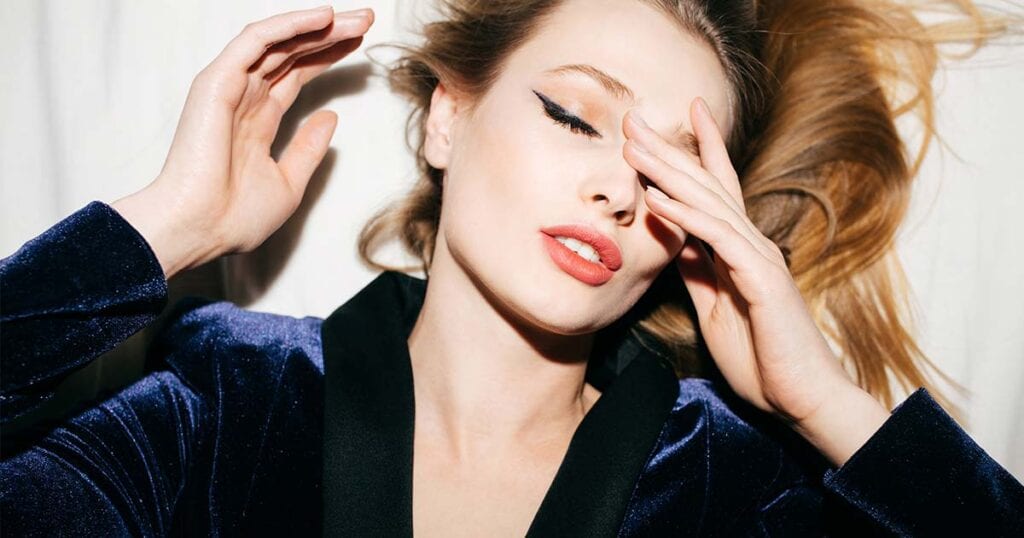 There's a long list of things we expect an eyeliner to do for us: it's gotta be long-lasting, no smudging, tugging, creasing, easy to use, waterproof, smooth and precise application, and comes in all different colors. In addition, if you're also a conscious consumer, you gotta throw cruelty-free and no animal ingredients on the list as well.
And when most drugstore and popular makeup brands like L'Oreal, Rimmel, Benefit, MAC, Bobbi Brown, and Maybelline are unfortunately not cruelty-free, it makes finding a cruelty-free eyeliner so much more difficult!
Even if the brand is cruelty-free, some eyeliners contain animal-derived ingredients like Stearic Acid, Beeswax, and even Carmine.
Don't fret, my friends! With this list of the best cruelty-free and vegan eyeliners, there's no need to panic or wing it at the store. I've got you covered, whether you're looking to either replace an existing non-vegan eyeliner or you're just on the look-out for a new liner to try out, there's an option for you here!
None of these eyeliners are from brands that test on animals, however some of them are owned by a parent corporation that does test on animals. If you choose to avoid these brands as well, just look for the * next to the brand name.
Vegan Eyeliners
Tattoo Liner by Kat Von D ($20) – This vegan eyeliner by Kat Von D is one of the most popular choices for both vegans and non-vegans. "It's the uncontested holy grail of liquid eyeliner to create any look imaginable on every eye shape, including the iconic cat eye and more. The key is the ultra-precise brush tip for super-easy application and ultimate precision, making Kat Von D Tattoo Liner the perfect tool for everyone, from makeup beginners to pros."
Available in two colors: Black and Brown.
Get it online at katvondbeauty.com, Sephora, Amazon.
24/7 Glide-on Eye Pencil by Urban Decay* ($22) – "This is not your average eyeliner. Creamy, forever-lasting, award-winning and waterproof, 24/7 pencils delight you with lush tropical hues, deep metallics, and unusually vibrant neutrals. The best Eyeliner Pencil ever, ever, ever!" Available in 40+ colors and finishes.
Get it online at Sephora or Ulta.
*It should be noted that Urban Decay is owned by L'Oreal, a parent corporation that is still testing on animals when required by law.
Epic Ink Liner by NYX* ($6.30) – This is a great affordable, drugstore vegan eyeliner! Available in black and brown. "Featuring a slender and supple brush tip, this intensely pigmented, waterproof pen lets you achieve black liquid lines effortlessly. Every stroke is unbelievably fluid for a defined finish."
Get it at your local drugstore or online on Amazon and Ulta.
*It should be noted that NYX is owned by L'Oreal, a parent corporation that is still testing on animals when required by law.
Better Than Sex Waterproof Eyeliner by Too Faced* ($21) – "In one stroke, achieve an intense black line that lasts for up to 24 hours. The combination of Too Faced's Easy Glide waterproof formula and innovative dual-fiber brush creates an eyeliner so amazing, it's Better Than Sex."
Get it online at toofaced.com, Sephora, Amazon, Ulta.
*It should be noted that Too Faced is owned by Estee Lauder, a parent corporation that is still testing on animals when required by law.
Long Last Liquid Eye Liner by 100% Pure ($30) is a favorite amongst natural and green beauty bloggers and for good reasons, because this natural liquid vegan eyeliner is pigmented from crushed, micronized black tea leaves instead of harsh synthetic dyes! Careful though, this liner is quite "wet" and takes a little longer to dry but once this it's set.. it doesn't smudge and will last all day long!
Available in 3 colors: Black Tea, Blackberry, and Dark Chocolate.
Get it online at 100percentpure.com, Amazon, Petit Vour, Well.ca
BFF Liquid Liner by ColourPop ($8) – If you're looking for a vegan eyeliner that is under $10 with lots of color options, then this one is your next BFF (hence the name!). Available in 8 colors. A precision felt tip liquid eyeliner pen that is easy to use with its flexible tip that glides on smoothly with intense pigmentation in one swipe without skipping or tugging.
Get it online at Ulta.
Zuzu Luxe Liquid Eyeliner ($15) – Featuring a fine calligraphy tip, Zuzu Luxe's quick-drying, vegan liquid eyeliner has a water-resistant, gluten-free formula that delivers ultimate precision to line, shape and define your eyes. Available in 7 colors.
Get it online at Amazon or Well.ca
1.5MM Mechanical Gel Eye Liner by Hourglass* ($18) – "The unique, creamy formula delivers the intensity and staying power of a traditional gel liner, in a precise and easy-to-use pencil. Encapsulated in a 1.5MM mechanical pencil, this liner offers precision accuracy and ease of application. Its formula and delivery are best for tightlining between lashes. Six single clicks and one stroke create dramatic definition that resists transfer for extended wear." Available in 5 eyeliner colors.
Get it online at hourglasscosmetics.com or Sephora.
*It should be noted that Hourglass is owned by Unilever, a parent corporation that is still testing on animals when required by law.
---
Have you tried any of these cruelty-free and vegan eyeliners before? What's your favourite vegan eyeliner?