This post may contain affiliate links.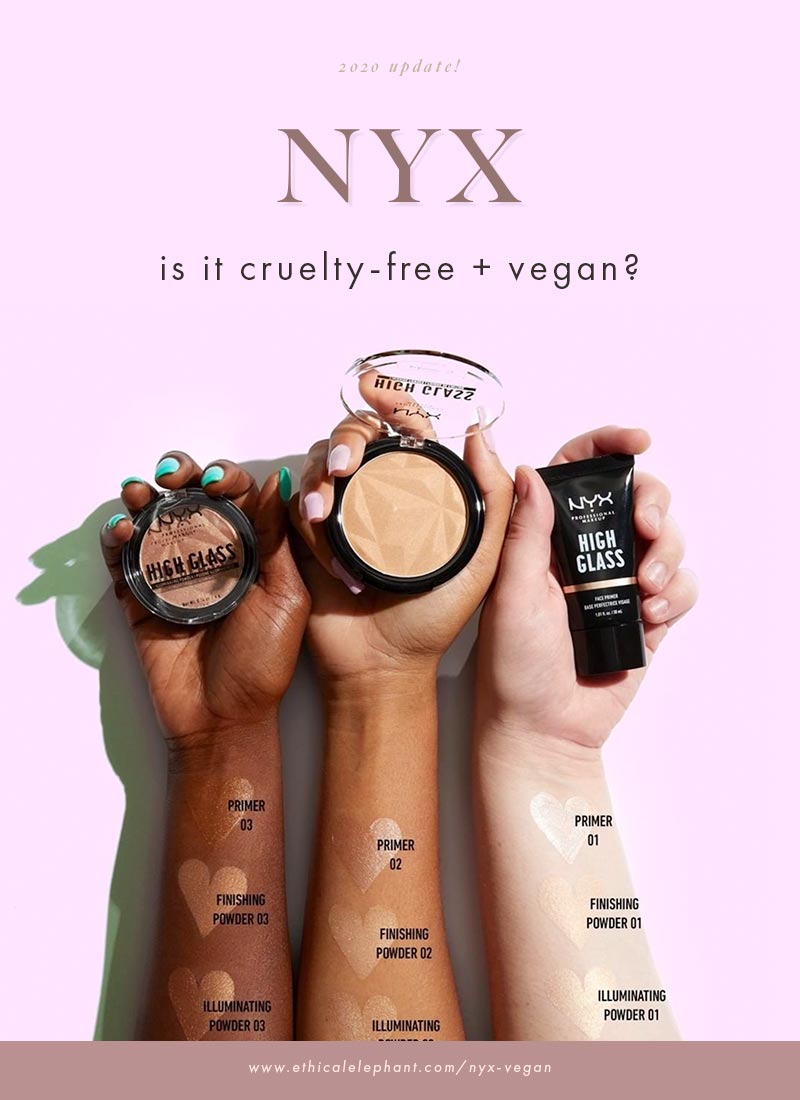 NYX Cosmetics is a popular affordable makeup brand available at most drugstores in the US, Canada, and the UK. But is NYX Cosmetics cruelty-free and vegan?
Is NYX Cruelty-Free?
NYX is cruelty-free! NYX does not test their products or ingredients on animals, anywhere in the world. However, it should be noted that NYX is owned by L'Oreal, a corporation that is still testing on animals in 2020 when required by law.

Some cruelty-free shoppers choose to boycott cruelty-free brands that are owned by a non-cruelty-free parent company because they feel their purchases may indirectly be funding animal tests paid by the parent company. We encourage and empower you to make the decision on whether you want to support or boycott brands in these cases.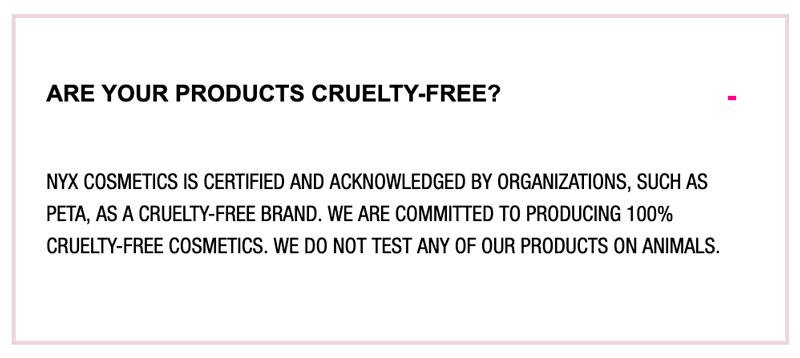 If you choose to look past NYX's affiliation with L'Oreal and want to know which of NYX's makeup products are considered vegan, then you'll be happy to know that recently NYX has started labeling some of their makeup as being vegan.
Is NYX Vegan?
Although not all of NYX cosmetics are vegan as some contain beeswax, lanolin, carmine, or other animal-derived ingredients or by-products, NYX does have some cosmetics that are suitable for vegan that don't contain animal products.

Please reference below for a list of NYX vegan products.
This post originally (dated Sept 4, 2015) included a statement from NYX claiming that none of their products were considered vegan but this post is updated to reflect NYX's recent changes.
NYX Vegan Product List (2020)
NYX's vegan list can be viewed on their website here.
The following is a list of NYX vegan products that do not contain any animal-derived ingredients or by-products:
Face – NYX Vegan
Foundation
Face Primer & Setting
Concealer
Bronze, Contour & Highlight
Blush
---
Eye Makeup – NYX Vegan
Eyeliner
Eyebrows
Mascara
Eye Primer
Eyeshadow & Palettes
---
Lips – NYX Vegan
---
Nails
---
Makeup Remover
This vegan product list is updated as frequently as possible, please be aware that formulations may have changed since the publication of this post. If you have new information to suggest one of the above products isn't vegan, please email me at info@ethicalelephant.com to let me know.
---