This post may contain affiliate links that at no additional cost to you, I may earn a small commission.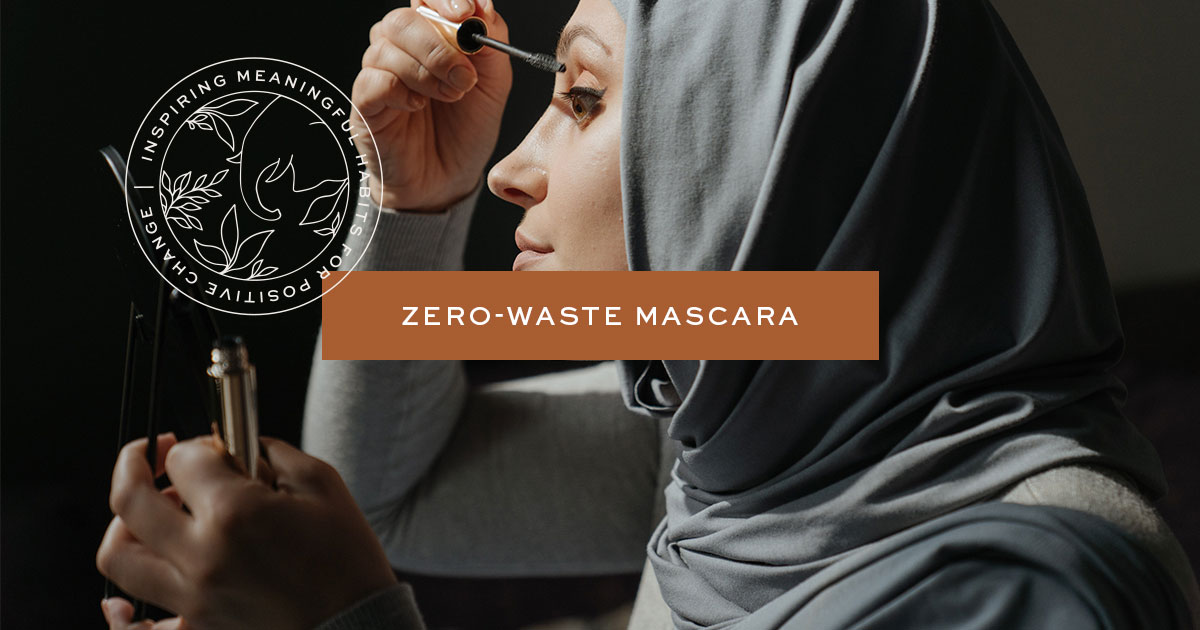 Looking to reduce single-use plastic packaging in your cruelty-free & vegan makeup routine? I'm sharing some low and zero-waste mascara from brands that don't test on animals in this post. Also, none of these eco-friendly mascaras contain any animal-derived ingredients, including beeswax.
I managed to find 6 low to zero-waste vegan mascara that comes in either compostable or reusable/refillable packaging. From eco-friendly paper packaging, glass vials to metal tins and refillable systems.
In addition, I found 4 more vegan mascara that comes in sustainable and recyclable packaging that may not be entirely zero-waste or plastic-free. These are all great options to reduce single-use plastic packaging from sustainable bamboo, card stock, glass tubes, or refillable packaging!
Zero-Waste Packaging Mascara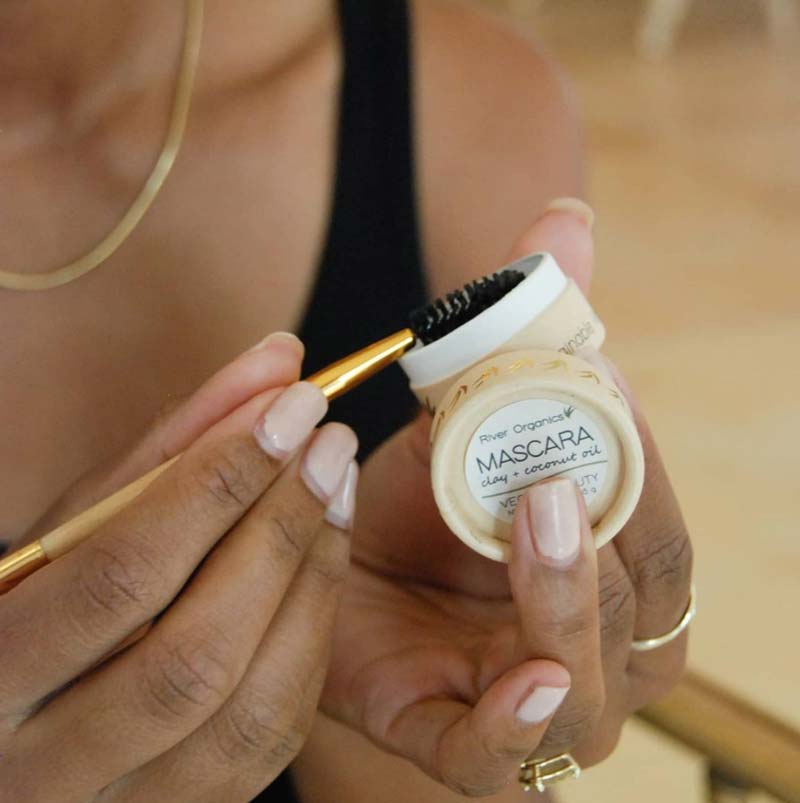 River Organics is an independent beauty company located in Wilmington, NC. They offer a zero-waste vegan mascara that comes in eco-friendly paper packaging with a biodegradable sugar cane label. You also have the option to get it with or without the brush to reduce waste further.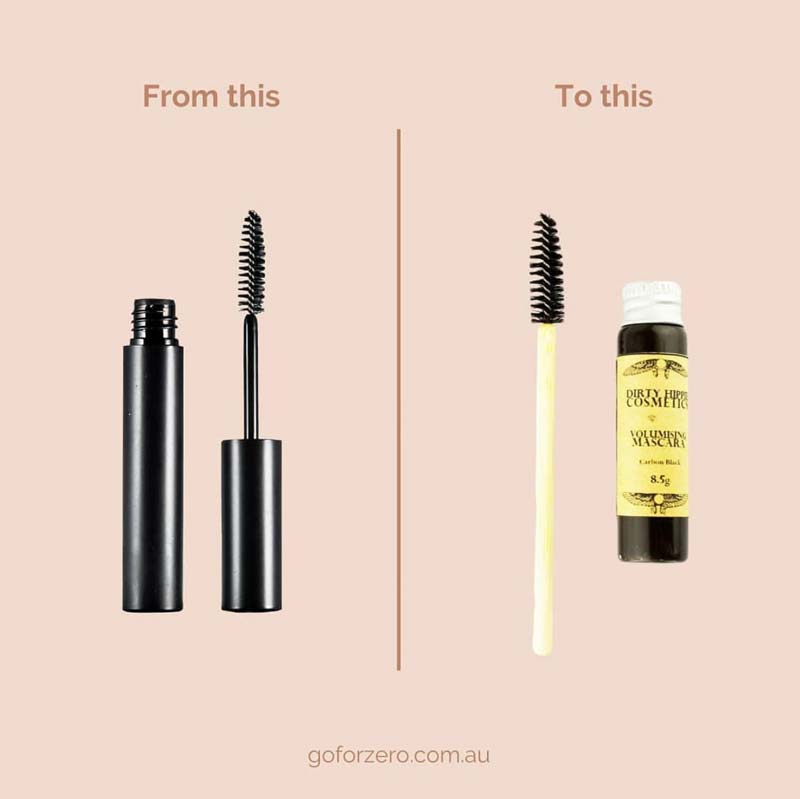 Based in Australia, Dirty Hippie Cosmetics is a zero-waste, handmade cosmetics company, which you can also find on Etsy. Dirty Hippie has two vegan and zero-waste mascara. A Lengthening Mineral Mascara and a Volumising Mineral Mascara. Both are housed in a recyclable glass vial with an aluminum screw cap. Available in Carbon Black and Cacao Brown.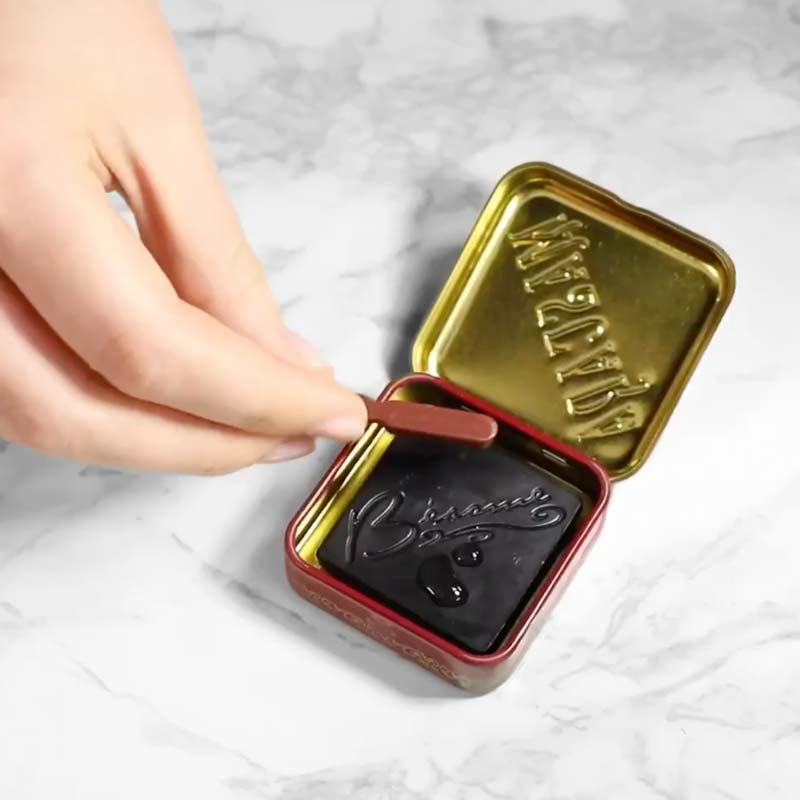 Bésame's best-selling Black Cake Mascara is now vegan! Inspired by a product from the 1920s, this water-activated mascara is made from natural wax and made especially for sensitive eyes. It comes in a low-waste, recyclable tin that can be reused with Bésame's refills. Note that the small brush does come wrapped in plastic.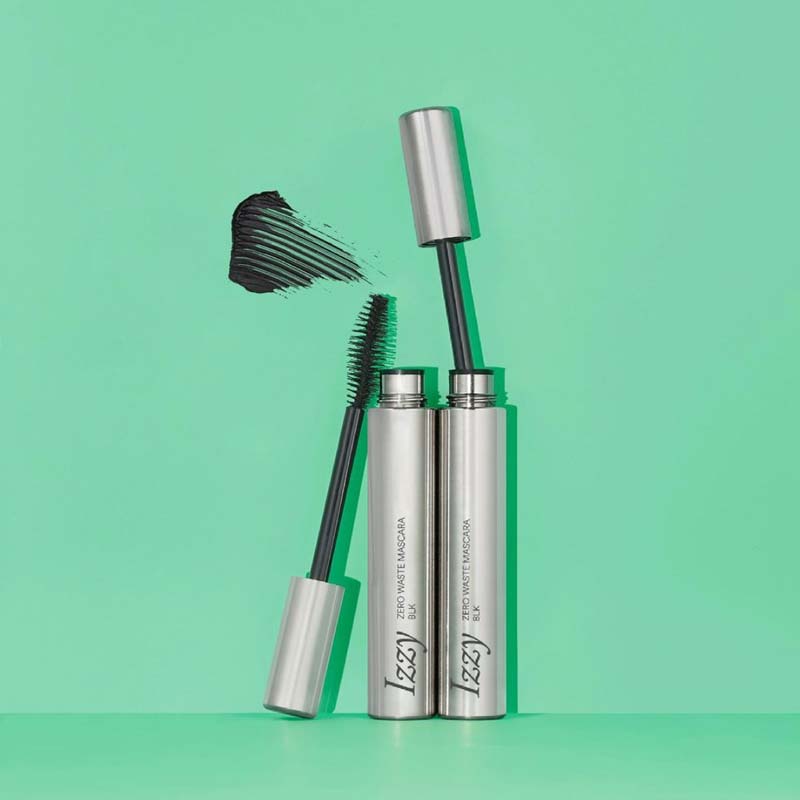 Izzy – Refillable Mascara
Izzy offers a refillable mascara system where their tubes are made from medical-grade stainless steel and are designed to be cleaned and refilled over 10,000 times. Izzy mascara comes with no outer packaging and is shipped in reusable mailers manufactured from upcycled materials. The tubes contain zero plastic components, while the plastic wipers and brushes are reground and recycled at their facility.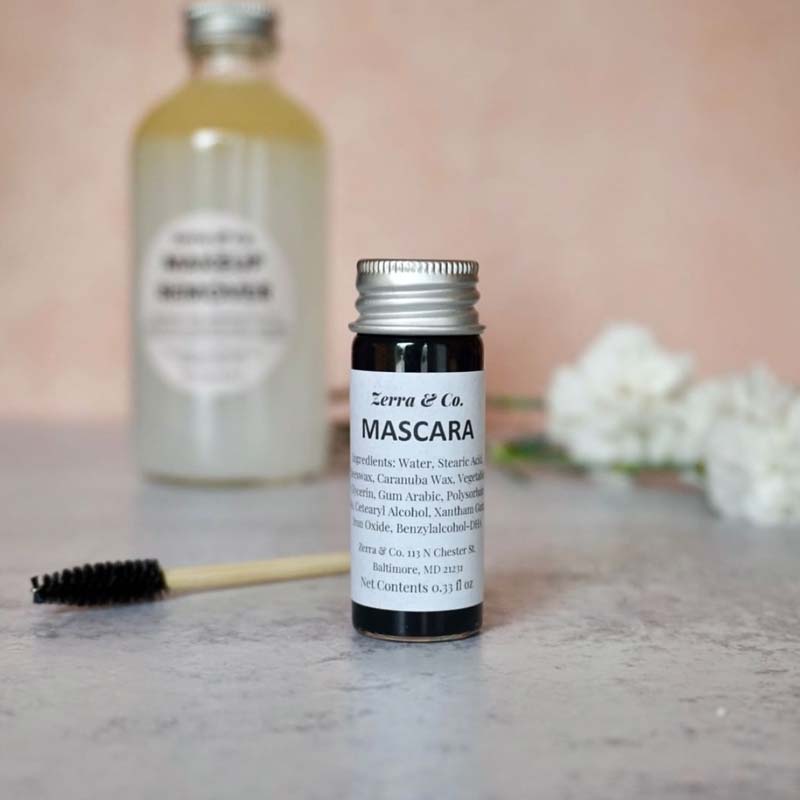 Handmade in Baltimore, Zerra & Co offers a plastic-free and zero-waste vegan mascara (in Black or Dark Brown) housed in a glass vial. They also claim that while many mascaras manufacturers include a plastic insert to remove the excess mascara, Zerra & Co has chosen to go without it to save the waste.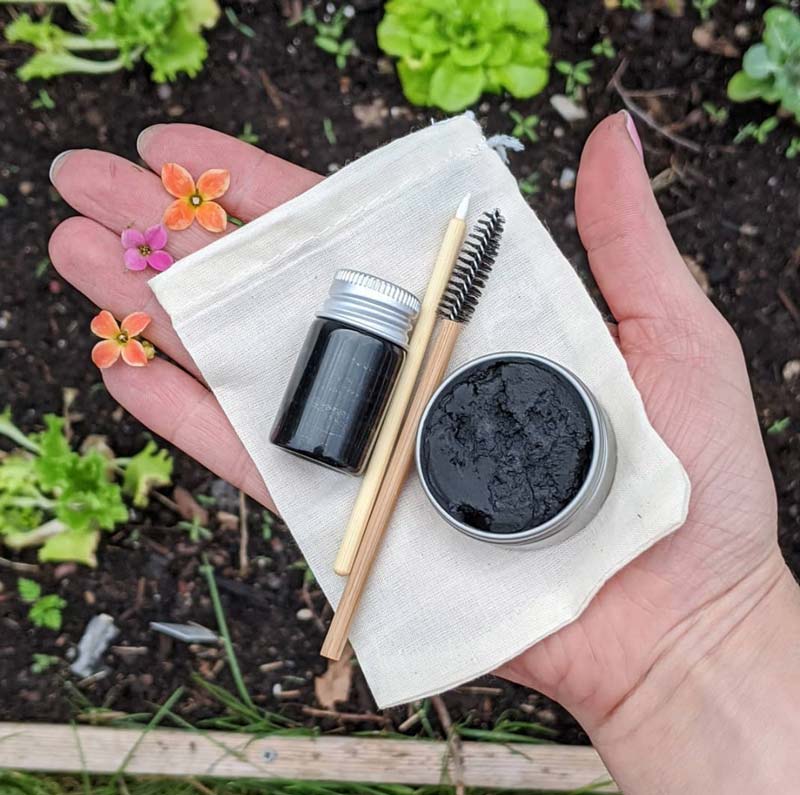 Clean Faced Cosmetics is an Etsy zero-waste shop selling handmade, vegan cosmetics. CFC offers two types of zero-waste and plastic-free mascara, which are all vegan. A liquid mascara housed in a 1/4 oz glass vial with a metal cap (available in Black, Dark Brown, and Brown). And a cake mascara that comes in a metal tin and is available in a range of colors from Black, Brown, Purple, Blue, Green, and Gold!
CFC also offers refills upon request but you will have to send your old packaging to be refilled.
Sustainable Packaging Mascara (Not Zero-Waste)
Unfortunately, I couldn't find many options for a mascara that comes in plastic-free tube packaging as the inner tube casing and brush are all made of plastic. But if you prefer using sustainable tube packaging mascara, here are some better options.
Tip: Keep your old mascara wands and donate them to local wildlife rehabilitation facilities that use them for grooming, cleaning, and treating wild animals. Check out Wands for Wildlife.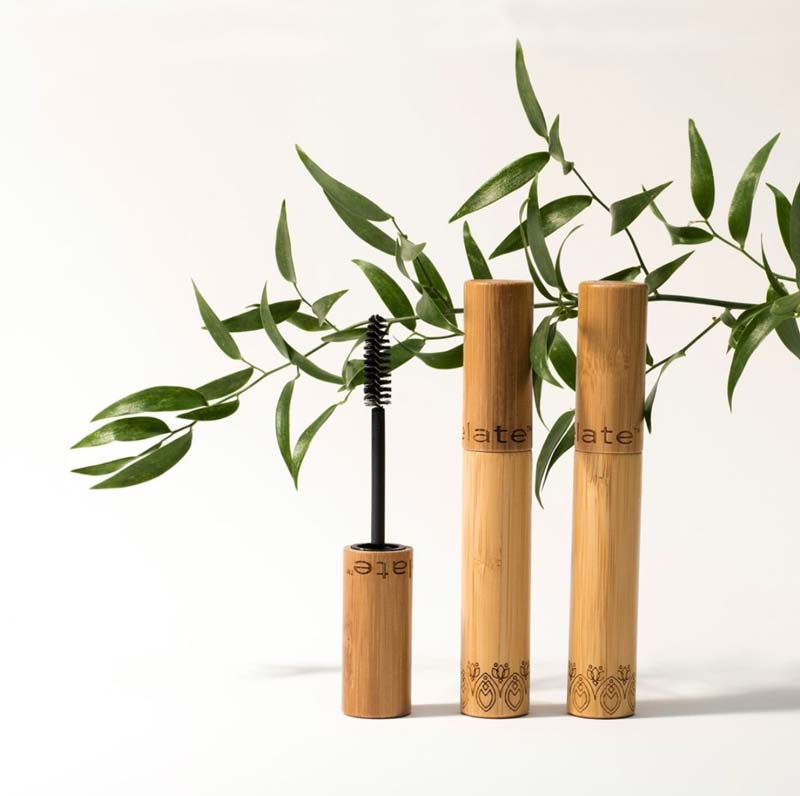 Sustainable cosmetics brand Elate Cosmetics has vegan mascara in Black and Brown. Although it's not entirely zero-waste or plastic-free, their Essential mascara comes encased in an outer bamboo tube that can be crushed and composted. And the inner tube is made of recyclable plastic.
Tip: Hang on to your Elate mascara tubes, as we'll soon able to return them to Elate to be responsibly recycled as they're working on developing a return and recycling program.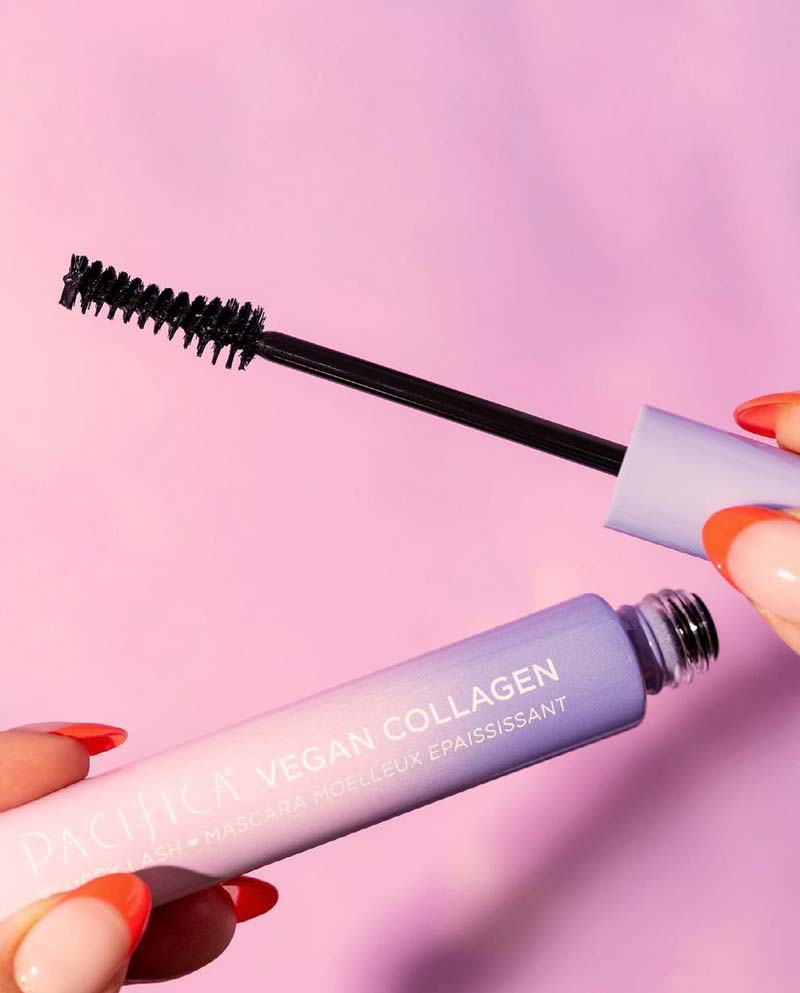 Pacifica Beauty recently came out with a new vegan mascara formula. Pacifica's Vegan Collagen Fluffy Lash Mascara is different from their other mascara because it comes in a 100% glass bottle for less plastic usage and easy curbside recycling.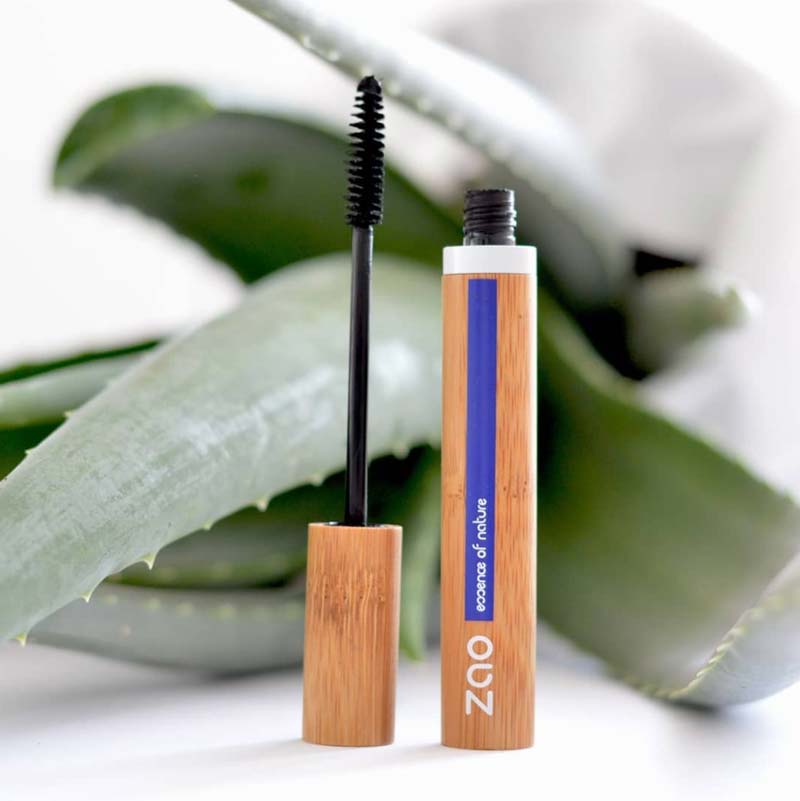 Zao has two vegan mascara formulated with natural and organic ingredients; both versions of Zao's mascara are refillable. Available in black and brown. The outer tube packaging is made of sustainable bamboo, and the inner plastic tube is made from recyclable PET plastic.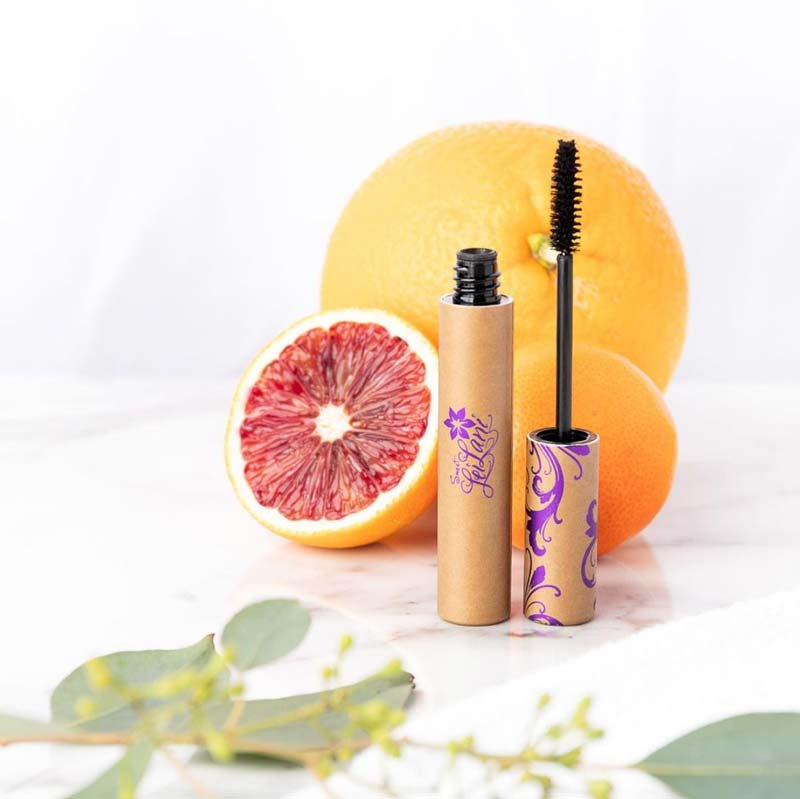 Sweet LeiLani's Mudshark Mascara is not entirely plastic-free or zero-waste, but it is a vegan formula, and its packaging claims to be biodegradable and contains soy-based inks. The inside tube is made from recycled straw and the outside is made of recycled card stock. Both of which are recyclable, but the wand is not.
---
Some Great Options But Not Vegan
While researching for zero-waste mascara, I found some more options that comes in either compostable or recyclable packaging, but unfortunately, they were not vegan. I thought I mentioned them in this post as I'm sure I'll get asked about them and I wanted to provide you with some vegan alternatives.
Kjaer Weis has two mascara, lengthening mascara and volumizing mascara. Both of which come in refillable packaging, but they also both contain organic beeswax and therefore not vegan. If you want a refillable vegan mascara in a tube, check out Izzy.
Nudi Goods' Plastic Free Raven Mascara Tin – comes in a plastic-free tin, but it contains beeswax and therefore not vegan. If you want a vegan mascara in a metal tin, check out Besame Cosmetics.
Erin's Faces Matcha Mascara – housed in a glass vial for easy recycling, but it contains beeswax and therefore not vegan. If you prefer a vegan glass packaging mascara tube, check out Pacifica Beauty.
---
I hope you found this eco-product guide to sustainable packaging and zero-waste mascara helpful on your journey to creating positive change. Some more sustainable beauty guides you might also like: