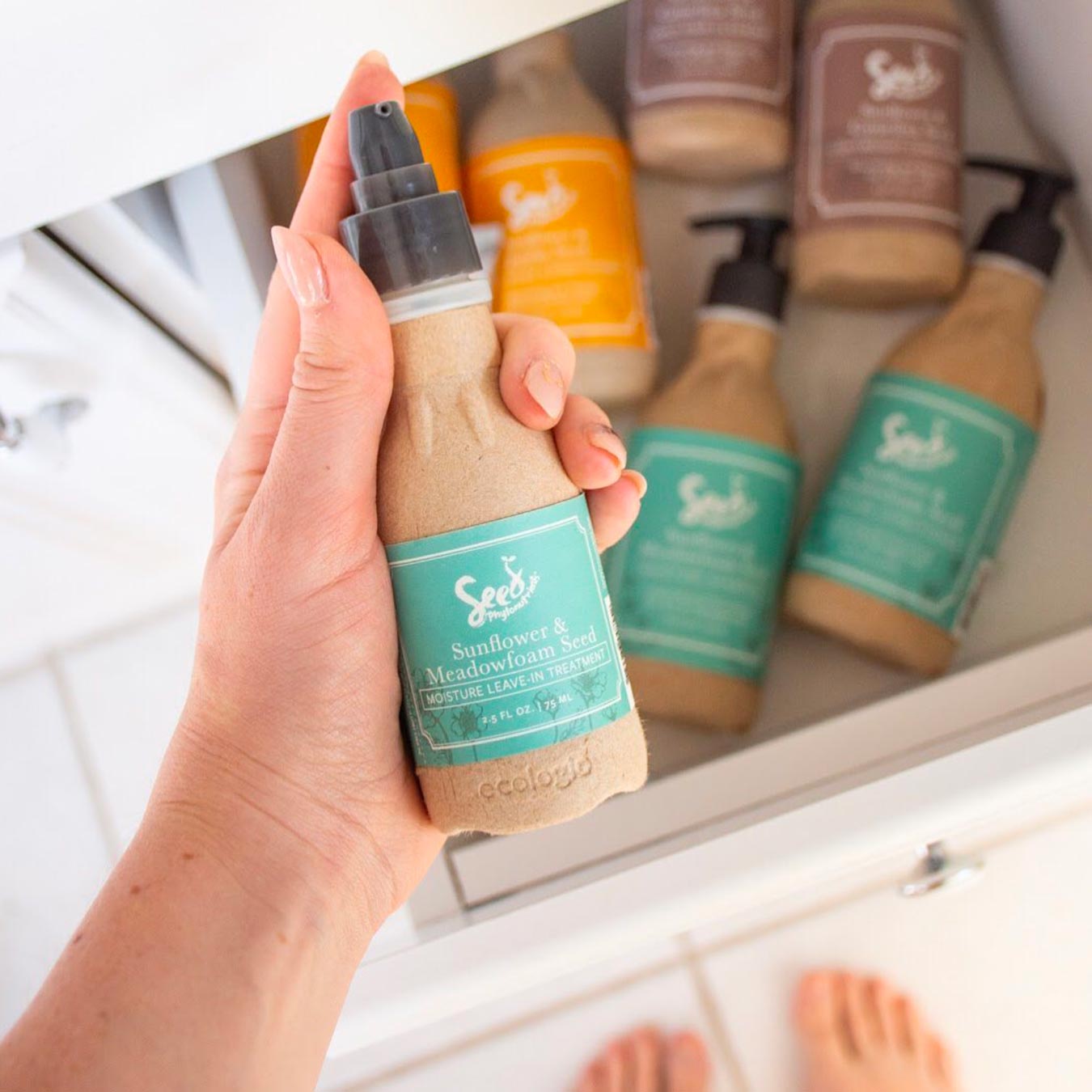 Seed Phytonutrients (L'Oreal)
Last Updated: May 23, 2021
Is Seed Phytonutrients (L'Oreal) Cruelty-Free and Vegan?
Make a positive impact by supporting companies with the same values and ethics as what matters most to you. To navigate and find ethical brands, here's a summary of Seed Phytonutrients' ethics and initiatives.
Is Seed Phytonutrients cruelty-free, vegan, or sustainable? We've got the answers here! Read below for more details on Seed Phytonutrients' policies.
Seed Phytonutrients is cruelty-free but Seed Phytonutrients is owned by L'Oreal, a parent company that is NOT cruelty-free.
Not all of Seed Phytonutrients' products are vegan but they have some vegan options.
Seed Phytonutrients supports American organic farmers and pays 100% of their crop upfront, regardless of yield, explaining, this allows farmers to reinvest in their farms and plan for their future harvests.

Their paper bottles also use 60% less plastic than traditional bottles and include a little surprise inside with a packet of heirloom herb seeds. Additionally, Seed Phytonutrients offers a recycling program with TerraCycle.

Seed Phytonutrients is also committed to becoming Climate Neutral Certified, they're working on measuring and offsetting their entire 2020 carbon emissions, and implementing plans to reduce emissions moving forward.
Seed Phytonutrients's products do not contain mica.
Seed Phytonutrients's shower products come in a paper bottle that's made of 100% post-consumer recycled paper with a post-consumer recycled plastic liner. This innovative packaging uses 60% less plastic than traditional bottes. The outer paper bottle is recyclable and biodegradable whereas the plastic liner is only recyclable, and the pumps can be recycled through their recycling program with TerraCycle.

For their other products, they come in glass bottles or aluminum tubes with some plastic components like the lids and pumps.
About Seed Phytonutrients (L'Oreal)
Seed Phytonutrients is dedicated to crafting high-performance, clean formulas for hair, face, and body.
PRODUCTS:
Skincare, Bath & Body Care, Hair Care
CERTIFICATIONS:
Leaping Bunny
Seed Phytonutrients (L'Oreal)
This post may contain affiliate links that at no additional cost to you, I may earn a small commission.
Kindly Share
the Good Vibes
Inspire others to make a positive change by sharing this resource on Facebook, Twitter, Pinterest, or Email.