This post may contain affiliate links that at no additional cost to you, I may earn a small commission.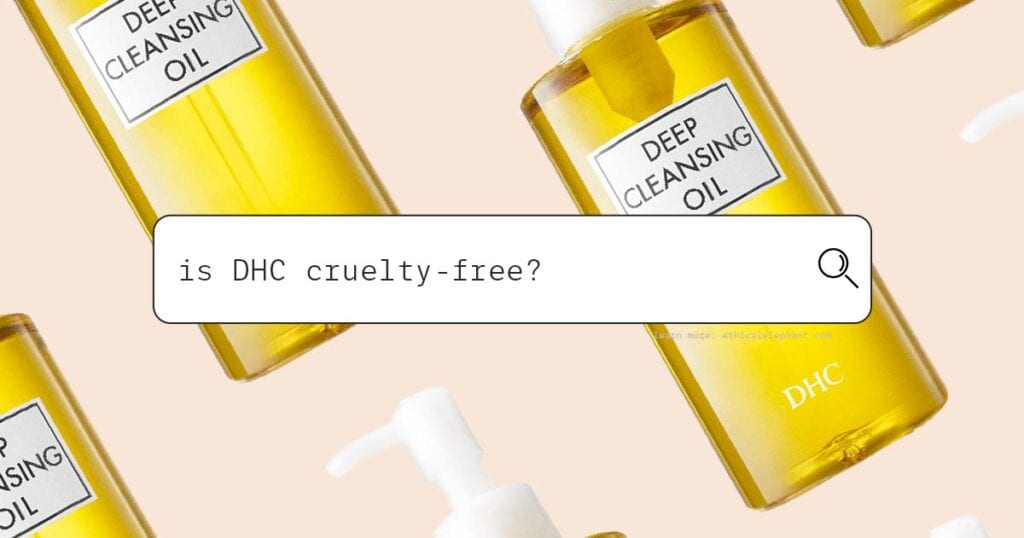 DHC is one of Japan's most popular skincare brands, they're known for their focus on skincare and makeup formulated with olive oil but is DHC cruelty-free?
Is DHC Cruelty-Free?
DHC is NOT Cruelty-free. DHC pays and allows their products to be tested on animals when required by law. DHC also sells its products in stores in mainland China where animal testing is mandatory for most imported cosmetics.
DHC Animal Testing Policy
In DHC's official animal testing policy found on their website's FAQ, they state that they never test products on animals or ask others to do on their behalf. However, they admit that since their products are sold in China, DHC is required by law to test some of their products on animals.
Below is a screenshot I took from DHC's website: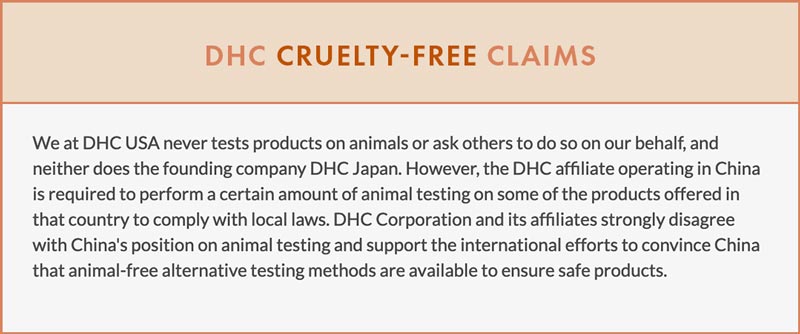 Is DHC Sold in China?
DHC has confirmed their products are sold in mainland China and that those products must comply with Chinese laws that require animal testing.
Notice how they say, the DHC affiliate operating in China is required to perform animal testing on some of the products sold in China. — What they're trying to imply here is that DHC USA products aren't tested on animals, but the products they sell in China are tested on animals.
Sorry DHC, but you can't have it both ways.
DHC as a company needs to decide whether they stand on the side of fighting for or against ending animal testing for cosmetics.
Many truly cruelty-free brands have chosen not to sell in China because they're strictly against the country's animal testing laws & requirements and would never agree to have their products be tested on animals in Chinese labs.
DHC says that they strongly disagree with China's position on animal testing but their actions speak otherwise.
Summary: DHC is NOT Cruelty-Free!
By choosing to sell in mainland China, DHC must have their products tested on animals. Therefore I would not consider DHC to be a cruelty-free brand.
DHC is on our List of Brands to Avoid – Animal Tested.
Is DHC Vegan?
DHC makes no claims their products are vegan.
"DHC is not considered vegan, ingredients vary from product to product and some products do contain ingredients that are derived from animals."
Cruelty-Free Alternatives to DHC
Looking to switch to cruelty-free brands? Here are some cruelty-free and vegan-friendly options that are similar to DHC:
---