This post may contain affiliate links.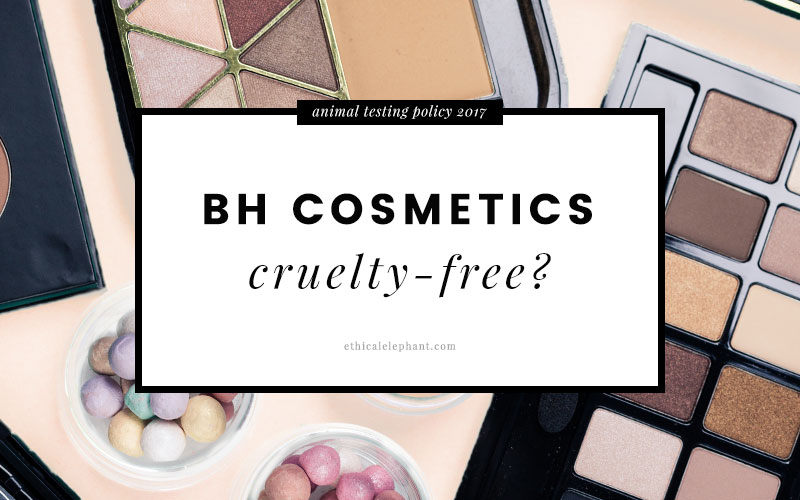 BH Cosmetics is an affordable makeup brand but is BH Cosmetics cruelty-free or do they test on animals?
You'll be happy to hear BH Cosmetics is indeed cruelty-free with vegan options!
BH Cosmetics is certified cruelty-free by the Leaping Bunny, an internationally recognized cruelty-free certification program. The Leaping Bunny has a rigorous set of standards that each brand must meet in order to be on their list.
In addition to having their animal testing policy verified by a third party like the Leaping Bunny, BH Cosmetics also states on their website that they "do not test any products or ingredients on animals, nor do we ask others to test on our behalf."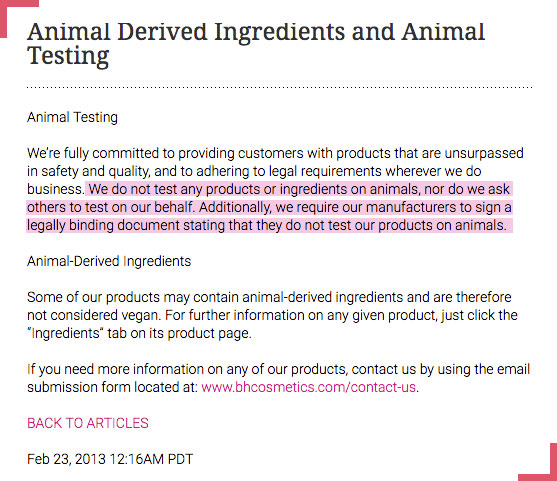 Email Response from BH Cosmetics
To ensure the statement made on their website was up-to-date, I reached out to BH Cosmetics to verify their current cruelty-free status and they kindly responded with the following:
Hello Vicky,
Thank you for your interest in BH Cosmetics. The raw materials we use to manufacture our products are directly sourced from Europe, Japan and the United States. The Manufacturing (the mixing of each product batch, the pressing of each eye shadow color, the filling of each eye shadow color into the palette) is all done in China. We are a value-driven brand and because we are able to manufacture our products in China we are able to offer quality pigments and formulas at an attractive price.
Our longstanding commitment to end animal testing has not changed: We do not test our products or ingredients on animals, nor do we ask others to test on our behalf. We are proud to offer a wide variety of cosmetic products where safety can be proven by means other than animal testing.
We also require all of our manufacturers to sign a legal and binding document that they do not and will not test our products or raw materials on animals.
It was a relief to hear BH Cosmetics' animal testing policy has not changed after all these years! Although they state in the email that their manufacturing takes place in China, but I want to make an important note here that cosmetics made in China are not required by law to be tested on animals. Only if the products are sold in China, is when their local laws require imported cosmetics to be tested on animals.
Therefore, just as long as BH Cosmetics are not sold in China… they remain to be cruelty-free!
Related: Understanding China's Animal Testing Requirements
Is BH Cosmetics Vegan?
Not all of BH Cosmetics are considered to be vegan as they use some animal-derived ingredients in some of their makeup products and shades of color cosmetics. They also use animal hair in some of their makeup brushes.
However they do have a vegan product page, showcasing over 45 vegan products they have! I hope BH Cosmetics continue to offer more vegan products and eventually will go 100% vegan across their entire product line in the future!!
---
Have you tried any products from BH Cosmetics before?