This post may contain affiliate links.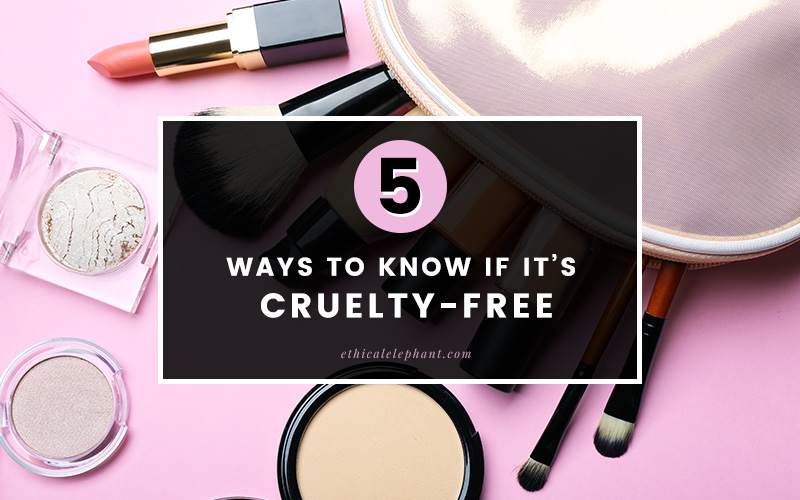 I wish the companies that DO test on animals are required to label their products to say "WE TEST ON ANIMALS!" just like how cigarettes have those scary warning labels all over their packages. Why is it that the good guys have to go out of their way to let customers know they are running an ethical company?
Sigh. The good news is that there are several ways to figure out which cosmetic brands do not test on animals and are cruelty-free but these methods vary in time and accuracy. I wish there was an easier way to filter out the bad guys to get to the good ones, but you're going to have to find a technique that works best for you and your unique lifestyle, general rule of thumb, if the manufacturer of a product is ethical and cruelty free, the packaging companies they use, will normally love to say so!
Depending on the situation, you can use one or a combination of these methods to get the most accurate and reliable information that YOU trust.

1. Look for certified bunny logos on product packaging
Keep an eye out for one of the three certified bunny logos on a product's packaging. The bunny logo is usually displayed on the back of the product and this is one of the fastest and easiest ways to ensure the product wasn't tested on animals.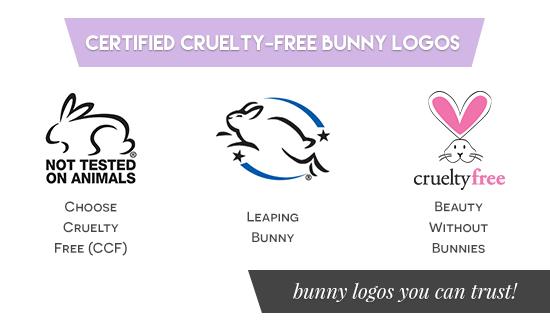 Use this method when:
You have the product in front of you
You want a quick and fool-proof reference guide
You trust the third party organization and their cruelty-free standards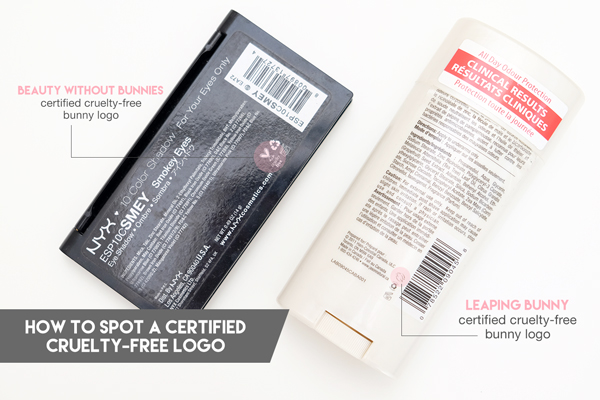 Limitations with this method:
Companies must pay to license and use one of the three certified bunny logos. That means a company can be certified cruelty-free and meet all the standards but they might not be able to afford to pay and use the logo on their packaging.
Also, the organizations that distribute and regulate certified bunny logos all have different cruelty-free standards. They do not all follow the same regulations so it's important you find the one that you agree with.
Watch out for:
Unofficial bunny logos! The three certified bunny logos mentioned above are different from other standard bunny logos because there is a third party that is regulating who gets to use them; only brands that meet their set of standards are allow to carry their logo. So some companies try to deceive customers by displaying a similar cute bunny logo hoping compassionate shoppers will take the bait.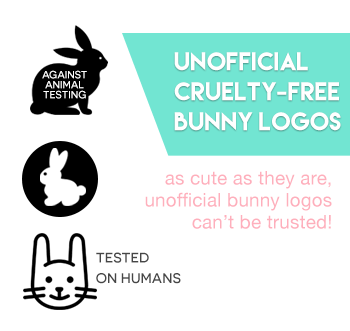 ---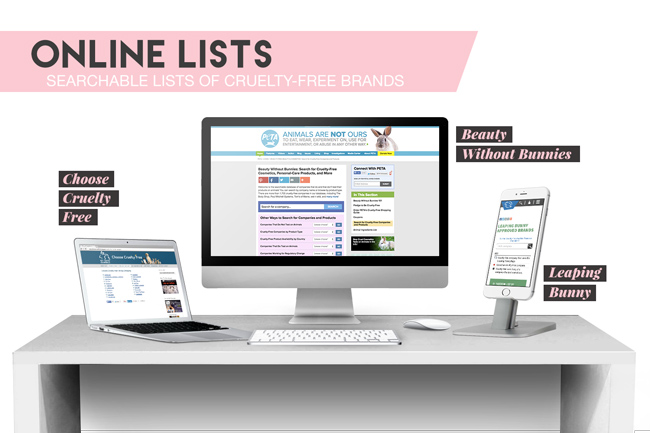 2. Rely on an online list of certified cruelty-free brands
Alternatively or in conjunction, you can also reference an online list of certified cruelty-free brands. Unlike the first method, a company doesn't have to pay to be on the list of cruelty-free brands. They still need to meet all of the cruelty-free standards in order to be listed but using this method will ensure you aren't missing out on any noteworthy brands.
Certified Cruelty-Free Brand Lists:
Use this method when:
Again, you trust another organization and their cruelty-free standards
You may or may not have the product in front of you. The list is organized alphabetically by the brand name so as long as you know the brand, you can always reference the list.
If you want a portable version of the list, you can print it or order a mini booklet that fits comfortably in your wallet.
Limitations with this method:
As explained above, cruelty-free certifications have different standards so it's important you find an organization that you agree with and you'll often find that each cruelty-free list will feature different brands from one another. You might find a brand on one list but not on another.
Watch out for:
Print or booklet versions of the list aren't up-to-date. New brands are always added or sometimes brands may be taken off the list. Frequently reference online versions whenever you can to ensure brands are still on the list.
---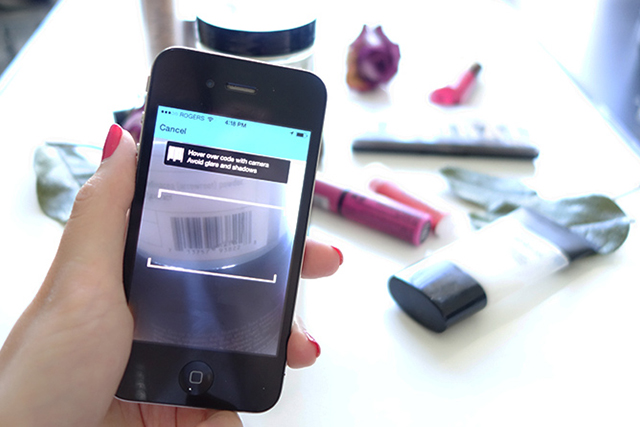 3. Use a cruelty-free app!
If printing a list of cruelty-free brands and bringing it to the store is not your thing then you'll be happy to hear there's a solution and an app for that! Download a cruelty-free mobile app where you can quickly scan a product's barcode and instantly know whether it's tested on animals or not.
Cruelty-Free Mobile Apps:
Use this method when:
You have the product in front of you to scan
Need a quick reference on the go or at the store
Short on time
You trust another organization and their cruelty-free standards
Limitations with this method:
Your trust is in a third party's cruelty-free standards and how frequently the app is updated. A product or brand may also scan and show different results across various cruelty-free apps. Some apps are free while others costs $2.99. This method will require you to have a smartphone and a reliable wifi/data connection.
---
4. Email/Message the Company Yourself
This method is the most time consuming but will achieve the most updated and definitive results. By crafting your own specific animal testing questions to brands, you gain more control over what you choose to be considered cruelty-free. Emailing or messaging a company directly will also ensure all of your questions and concerns will be personally and properly addressed.
Use this method when:
You don't trust other third party organizations or their standards
There is no available information online or on a product's packaging
If there is available information, it is outdated
When you have the time
Limitations with this method:
It is more time-consuming; expect a week to a month before getting a response and sometimes require a follow-up email
---
5. Consult a Cruelty-Free Expert or Blogger!
Just like you would consult a real estate agent when buying a house, cruelty-free beauty experts and bloggers are incredibly helpful when you need a first, second, or third opinion. They do most of the work for you of emailing companies and cross referencing cruelty-free lists.
You can follow, tweet, DM, or email a cruelty-free blogger or use their own curated cruelty-free lists as a reference.
Cruelty-Free Bloggers' Own-Curated Brand List:
Use this method when:
You trust a cruelty-free expert/blogger and their standards of what they consider "cruelty-free"
You want an outsiders opinion other than the brand that is trying to sell you their products
Limitations with this method:
Blogs are merely just opinions and no two opinions are alike so there may be contradicting theories across various cruelty-free bloggers. And just about anyone can start a blog nowadays so just be mindful about which bloggers you trust and where they are getting their information from.
---
Now you can be well on your way to shopping cruelty-free with these resources to ensure your next favorite product wasn't tested on animals and is 100% cruelty-free!
Which of these methods do you use and trust?