This post may contain affiliate links that at no additional cost to you, I may earn a small commission.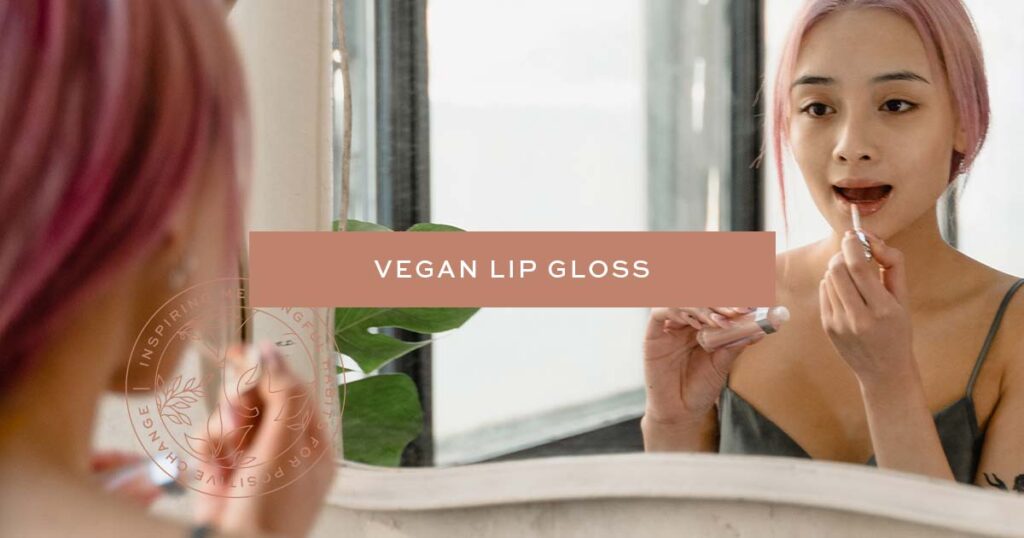 Looking for a cruelty-free & vegan lip gloss that is high-shine, non-sticky, and hydrates lips without feeling heavy?
In this cruelty-free & vegan lip gloss guide, I'm sharing the best vegan lip glosses; whether you prefer a clear, scented, plumping, or sheer wash of color gloss, there's something for you in this list!
What To Look For:
Let's first begin by asking what exactly are vegan lip glosses? Some lip gloss contains animal-derived ingredients and by-products including lanolin and beeswax or a red pigment derived from crushed-up beetles called Carmine.
In addition, most drugstore and high-end lip glosses are from brands that still test on animals like Maybelline, L'Oreal, Chanel, Dior, Make Up For Ever, Revlon, Tom Ford Beauty, YSL Beauty, NARS, Lancome, MAC, Bobbi Brown, and Clarins, and should be avoided when looking for a cruelty-free and vegan lip gloss.
Best Vegan Lip Glosses in 2023
Below is a list of the best-rated and best-selling vegan lip glosses and their product claims.
All of the lip glosses mentioned in this post are from brands that have been verified as being truly cruelty-free and don't test on animals. Note that I've included some options from cruelty-free brands that are owned by an animal-tested parent company. If you choose not to purchase from these brands, avoid the ones marked with an * asterisk.
And all of the glosses have been verified as being vegan-friendly and don't contain any animal-derived ingredients. However, always check the manufacturer's website for the most up-to-date information as ingredients and formulations may change.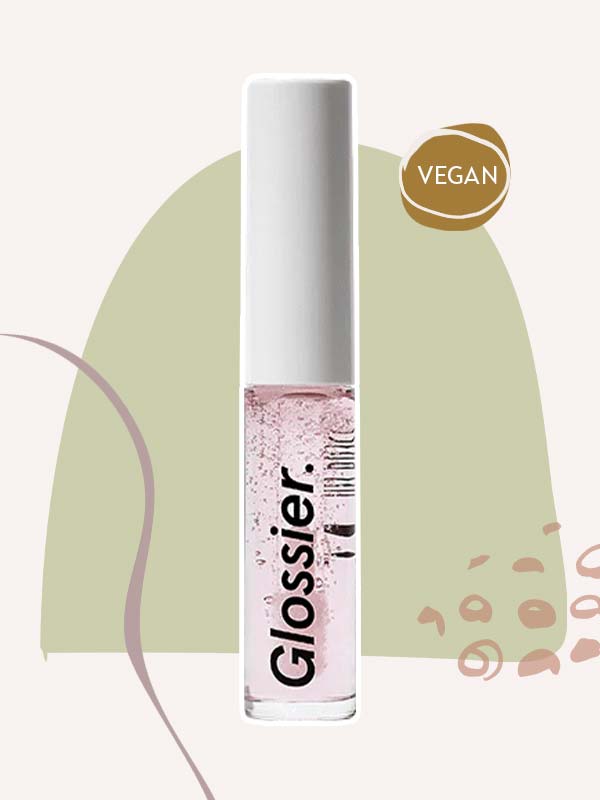 Glossier's lip gloss is a comfortable, long-wearing lip gloss with a glassy finish. Giving you instant high shine in one swipe and without the stickiness. Comes in a variety of shades that all give an equally high-shine, glass-like finish that lasts
---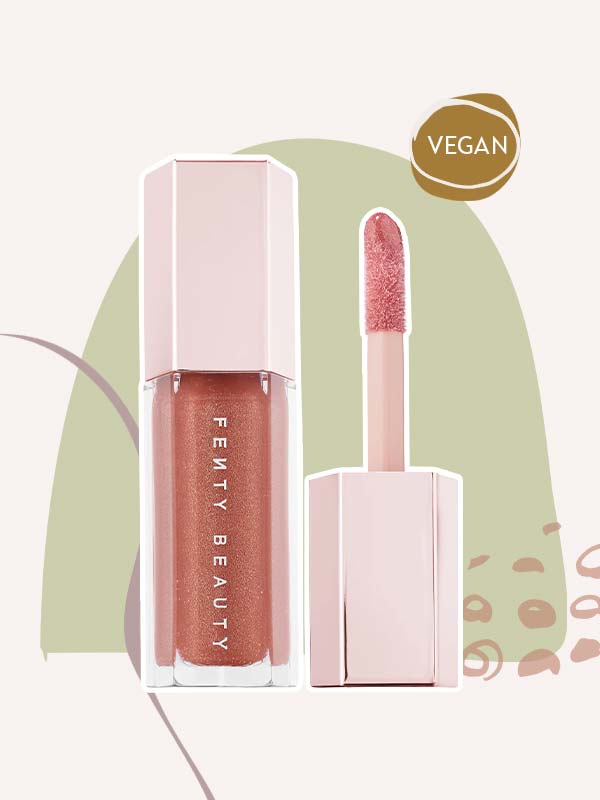 This universal lip luminizer delivers explosive shine in six shades that flatter all skin tones. One swipe of Gloss Bomb's XXL wand leaves lips looking instantly fuller and smoother. The non-sticky formula is super shiny, and has an addictive peach-vanilla scent you just can't get enough of.
*Note: Fenty is cruety-free, but Fenty is owned by LVMH, a parent company that is NOT cruelty-free.
---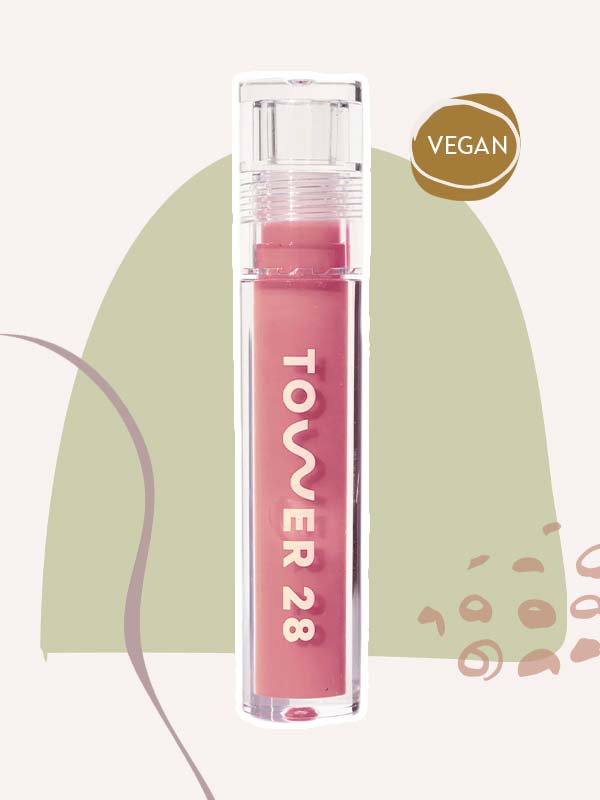 A bestselling, non-sticky, moisturizing vegan gloss for soft, shiny lips. This lip jelly, which has the shine of a gloss, the comfort of a balm, and a touch of juicy translucent color, uses a unique blend of five nurturing oils to soothe and protect lips from drying and peeling.
---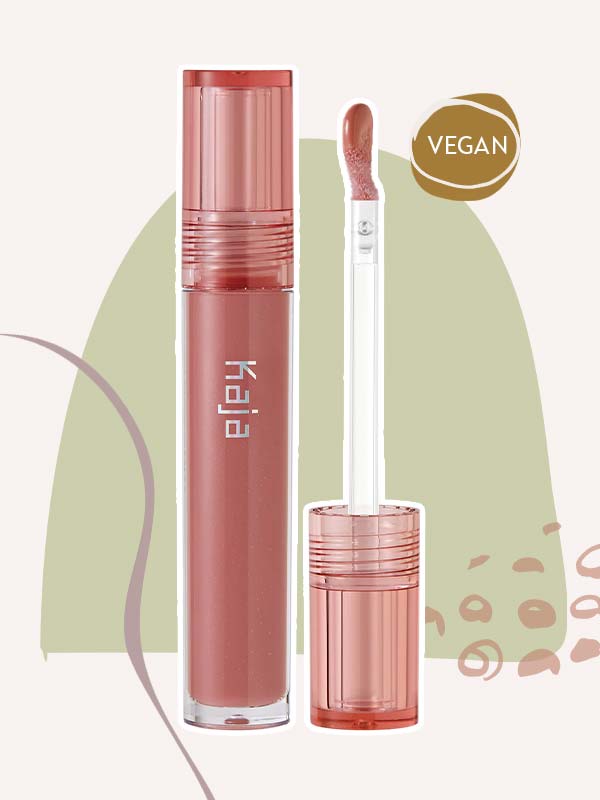 An intensely hydrating, non-sticky lip gloss with a high-shine finish. Give it a shot with this cushiony lip gloss. Infused with jojoba oil, olive squalane, and rosehip fruit oil, the non-sticky formula quickly softens your lips and delivers up to 24 hours of hydration with a high-shine finish.
*Note: Kaja is cruety-free, but Kaja is owned by MBX, a parent company that is NOT cruelty-free.
---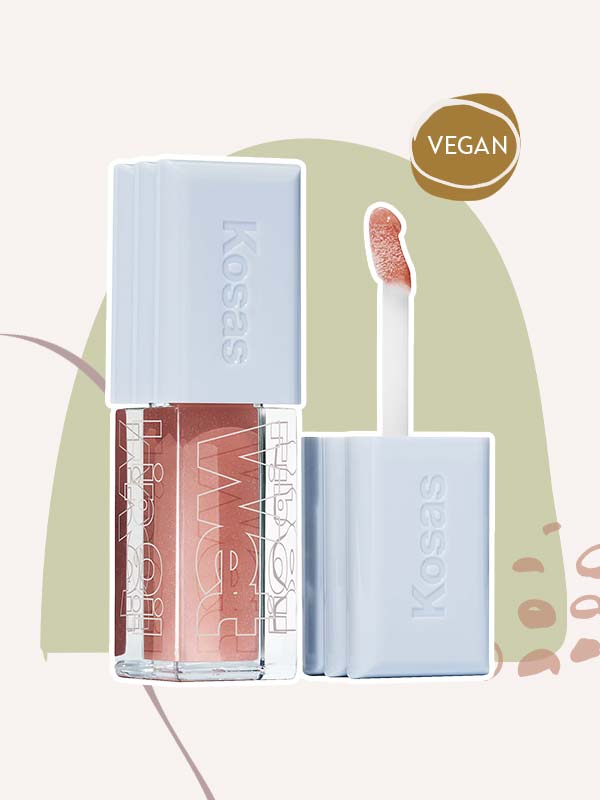 A hybrid lip treatment and gloss that visibly plumps and hydrates, all while providing a juicy slick of color. Hyaluronic acid, peptides, evening primrose oil, and other botanicals work to hydrate, plump, and protect the lips. The non-sticky formula slides on smooth to give you a soft, comfortable feel and slick, vinyl look. Plus, it's fully wearable day or night.
---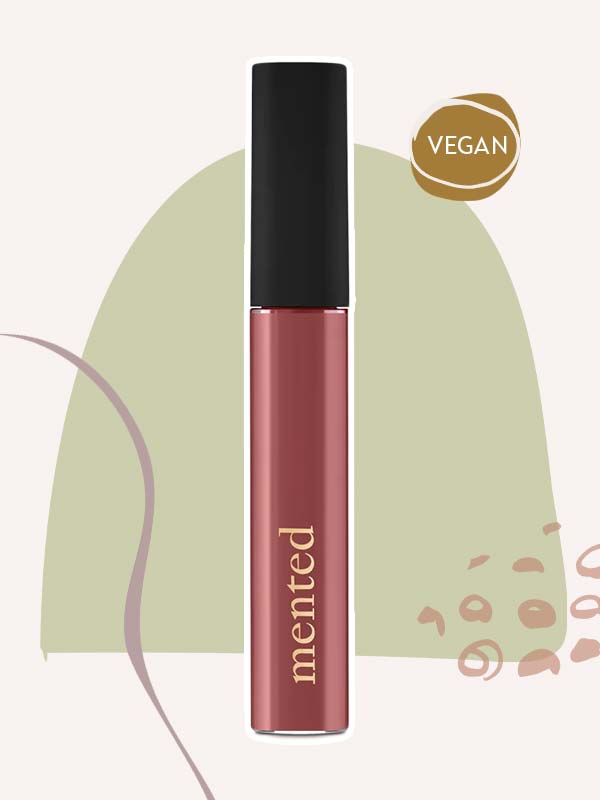 This vegan lip gloss is shiny and smooth without overdoing it, and provides just the right amount of color to add some pep to your step – and your lips! All lip glosses are vegan, cruelty free, paraben-free, and proudly made in the USA.
---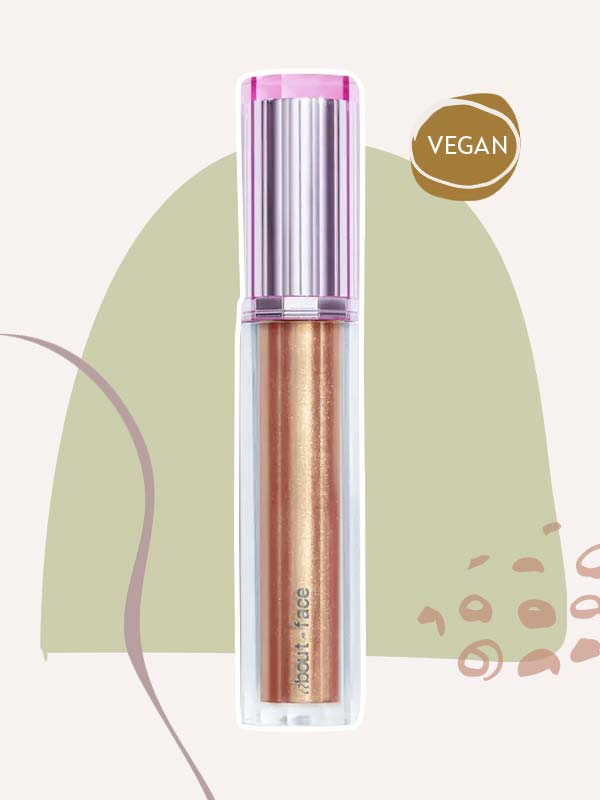 A buttery, glossy vegan lip-oil infused with natural peppermint & lavender that serves all the sheen and none of the stick. Coconut oil softens and protects, while skin-smoothers create a see-through glass shine with lasting power.
---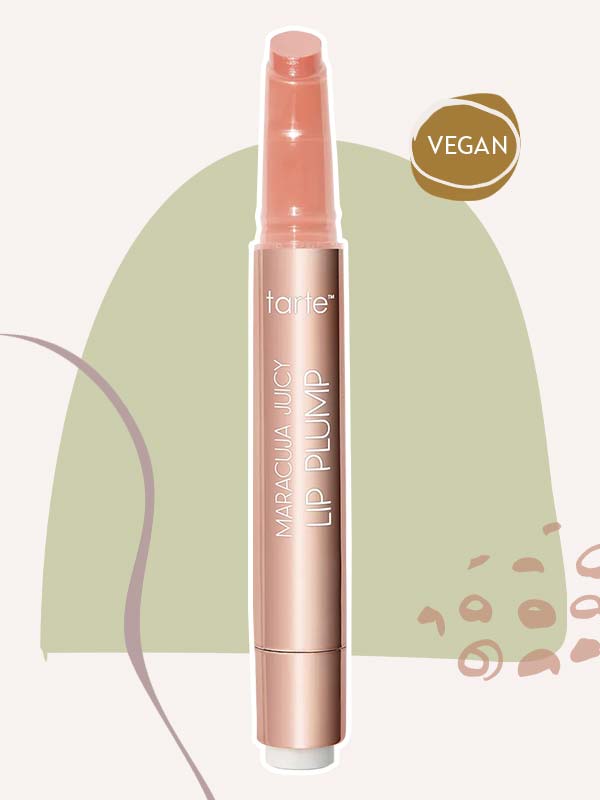 This all-in-one plumping balm, gloss, color, and treatment uses the Cushion Comfort XL Complex for a tingle-free, visible plumping effect. It moisturizes and smooths with hyaluronic acid and superfruits. The creamy formula feels comfy—never sticky or dry. You just click, swipe, and layer for plumped-up, juicy color.
*Note: Tarte is cruety-free, but Tarte is owned by Kose, a parent company that is NOT cruelty-free.
---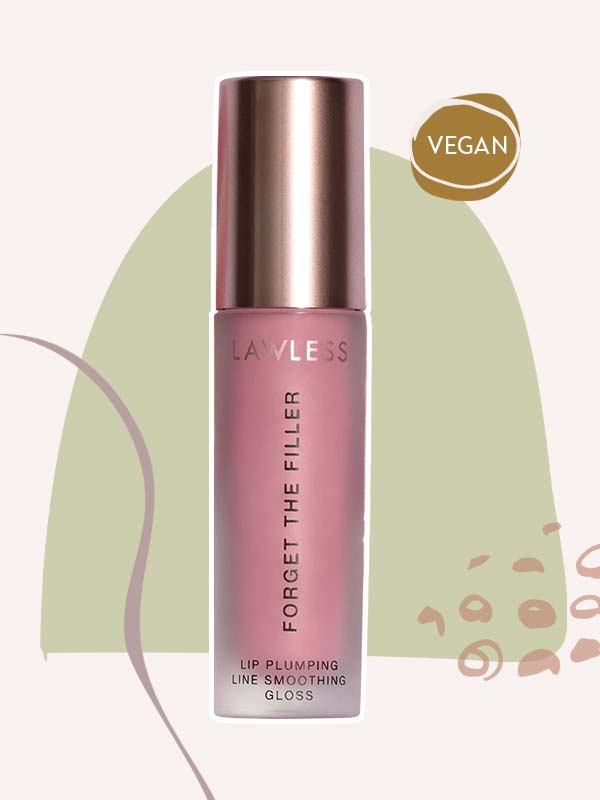 A clinically tested, ultra-shiny gloss with immediate and long-term softening, hydrating, and visibly plumping benefits. This clean vegan lip gloss feels wonderful to apply with a plush applicator that luxuriously hugs your lips. Immediately, lips feel comforted and appear ultra-shiny and smooth with less-visible lines and signs of irritation. With consistent use, this gloss is shown to visibly increase lip volume and decrease lines.
---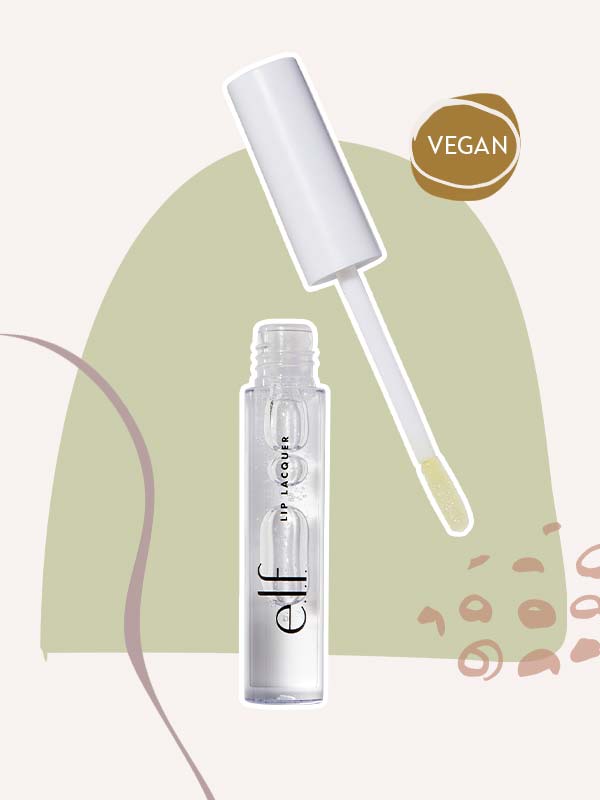 A vitamin-enriched vegan lip gloss that delivers a sheer wash of color and high-octane shine. Pucker up to this lush lip lacquer, loved for its ultra-shine finish without the sticky feel. Thanks to its conditioning, vitamin-infused formula, your lips will feel pillowy soft and hydrated.
---