This post may contain affiliate links that at no additional cost to you, I may earn a small commission.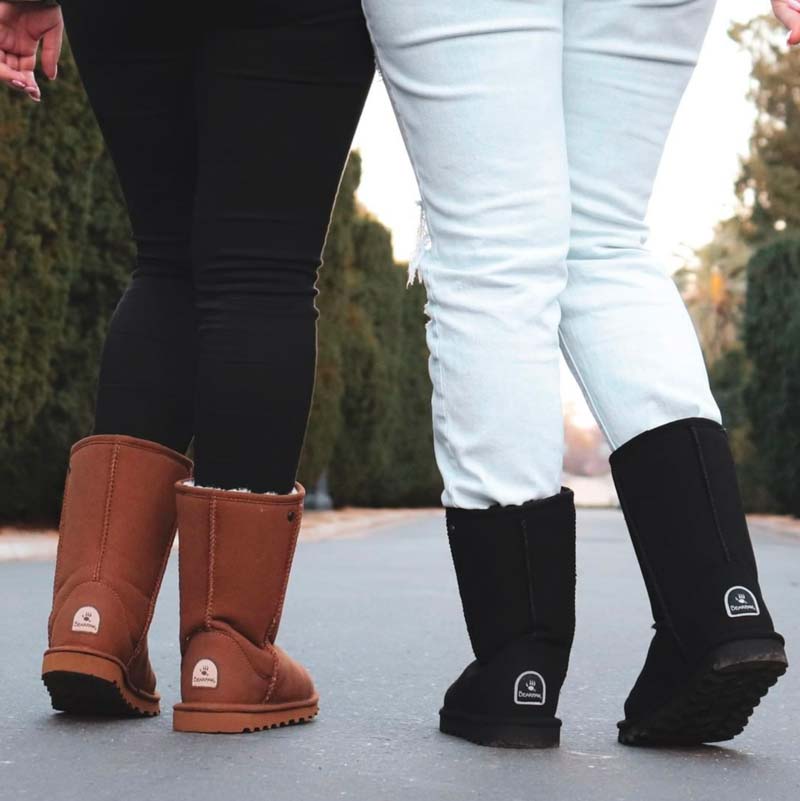 Bearpaw is an American footwear brand, mostly known for its sheepskin boots. But I wanted to know if Bearpaw offers any vegan boots made with non-animal materials?
In this post, I'm sharing what the footwear brand told me, as well as, what I discovered about its vegan offerings.
Let's first start by asking if Bearpaw uses vegan-friendly glues in its shoes?
Does Bearpaw Use Animal-Based Glues?
Currently, not all glues used to make shoes are vegan. Some glues may be made from animal collagen or animal by-products. Vegan shoe glue is usually synthetic or water-based.
Because this information is rarely disclosed on the brand's website or the shoe label itself, I asked Bearpaw about the source of their glues. They responded stating,
"We do not on the Vegan products. The Vegan styles are 100% Vegan."
Great news to hear that Bearpaw is able to confirm they use non-animal-based glues to make its vegan shoes!
Now we can ask, does Bearpaw offer any vegan footwear made without animal materials?
Is Bearpaw Vegan?
Not all of Bearpaw boots or shoes are vegan. Most of their shoes are made with animal materials including leather, suede, wool, sheepskin, and lambskin. But, Bearpaw currently offers a growing selection of vegan options. Including its signature, Elle Short boot and Elle Tall boot styles made with all vegan-friendly materials.
Bearpaw vegan boots are made with a faux-suede material that looks and feels almost the same as the animal alternative.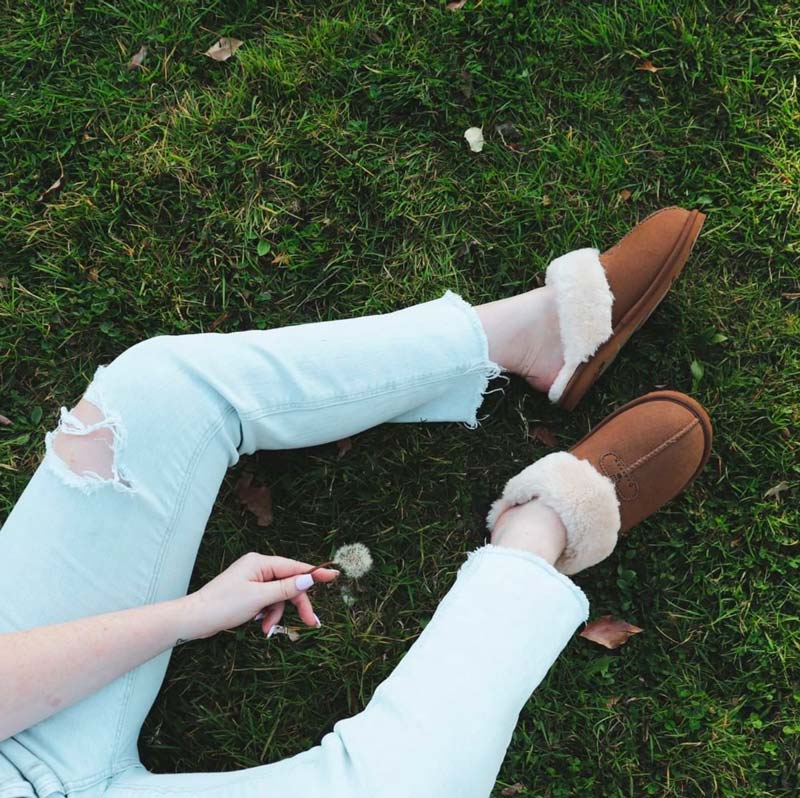 Bearpaw Vegan Shoes
Bearpaw started its vegan collection by offering two vegan boots and a pair of slippers, and now, the footwear brand has added various vegan styles including some sandal options!
Below are some of Bearpaw's vegan styles:
Bearpaw Vegan Boots
Bearpaw Vegan Slippers
Bearpaw Vegan Sandals
They also have some styles made with vegan pineapple leather, Piñatex!
Where to Buy Bearpaw Shoes?
Some retailers that carry Bearpaw's vegan styles include:
Make sure you're buying the styles that clearly say Vegan in the product name. And double-check the materials and composition to ensure you don't get one of the styles made with animal materials.
Or, if you prefer to support and buy from a 100% vegan brand. I would recommend PAWJ and Vegetarian Shoes. They have very similar styles to Bearpaw but all of their shoes are made with vegan materials.
---