This post may contain affiliate links that at no additional cost to you, I may earn a small commission.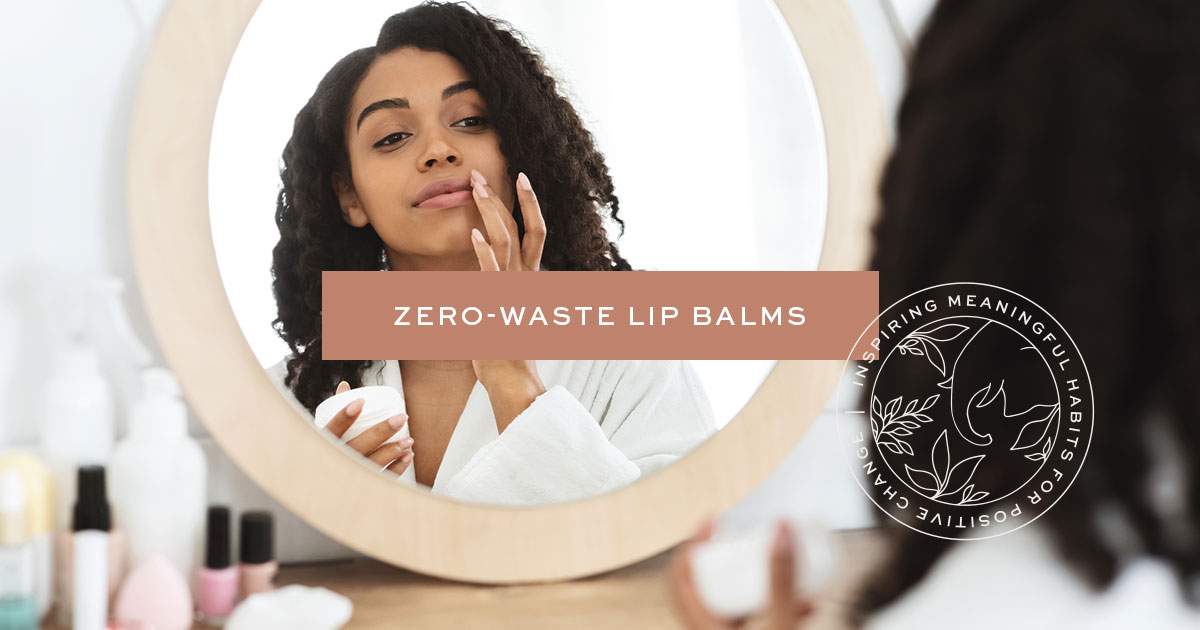 Looking for a vegan lip balm in sustainable, plastic-free, and zero-waste packaging?
While researching for this product guide, I found that most zero-waste lip balms contain beeswax, making them not vegan. So I wanted to find and compile a list of 100% vegan and cruelty-free lip balms that come in sustainable packaging.
All 10 zero-waste lip balms listed in this post are cruelty-free and have met all of the criteria in our Cruelty-Free Checklist. And their lip balm formulas are vegan, meaning they don't contain any animal-derived ingredients.
As for packaging, all but one are completely plastic-free. I included one refillable lip balm option that contains minimal plastic components as an additional option.
Coconut Matter has a range of vegan, zero-waste lip balms in different scents like grapefruit, lavender, and peppermint. They also have some tinted and colored lip balms to choose from too. Coconut Matter's lip balms come in zero-waste packaging made out of paper tubes that are rolled by hand using cardboard lined with food-grade wax paper on the inside.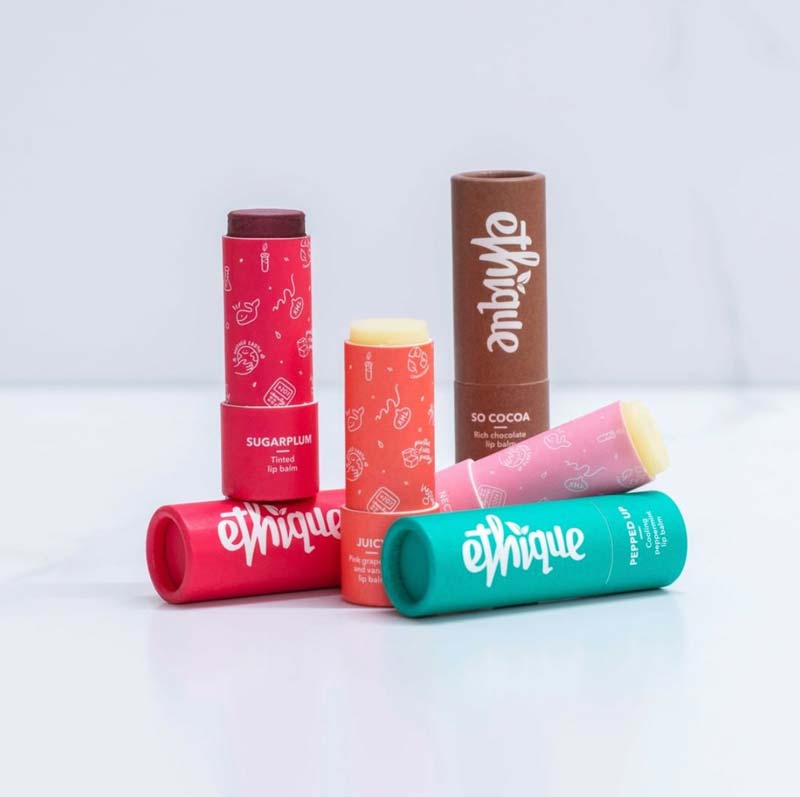 Ethique recently came out with a collection of plastic-free lip balms that are made with vegan, fair-trade, and sustainable ingredients from Rwanda and Samoa. They're also palm oil-free! They have a variety of flavors from decadent chocolate, pink grapefruit & vanilla, and a tinted or unscented lip balm to shop from. All of which come in 100% plastic-free, home compostable packaging.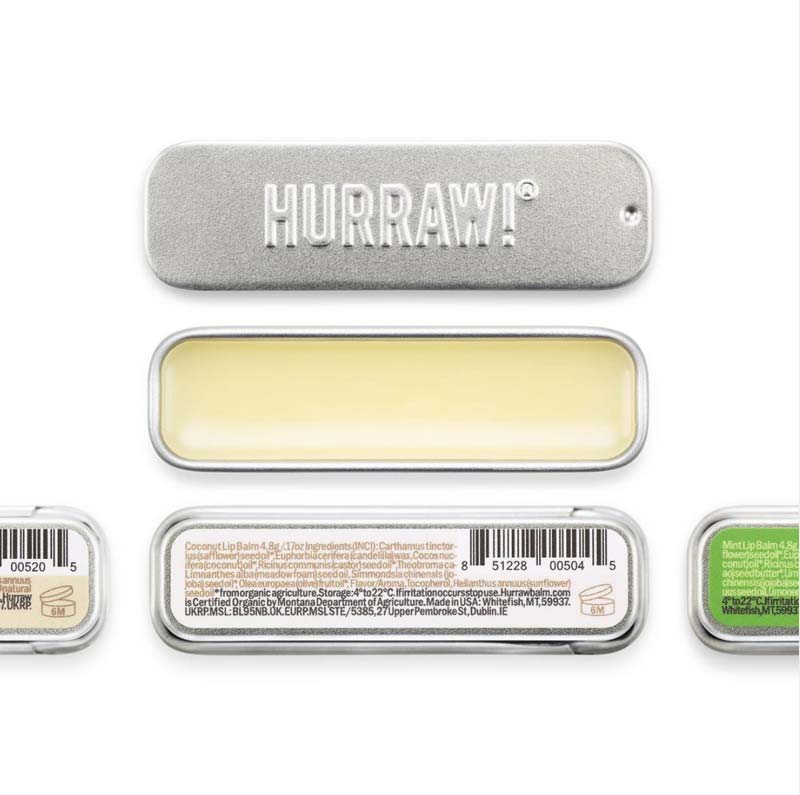 I love Hurraw! classic vegan lip balms, so I was happy to see they offer some in a plastic-free, Slim Slider tin. Currently, only their Coconut, Mint, and Vanilla Bean balms are available in a slim rectangular tin packaging. All of Hurraw! lip balms are vegan, palm-free, and made with organic, natural, and raw ingredients.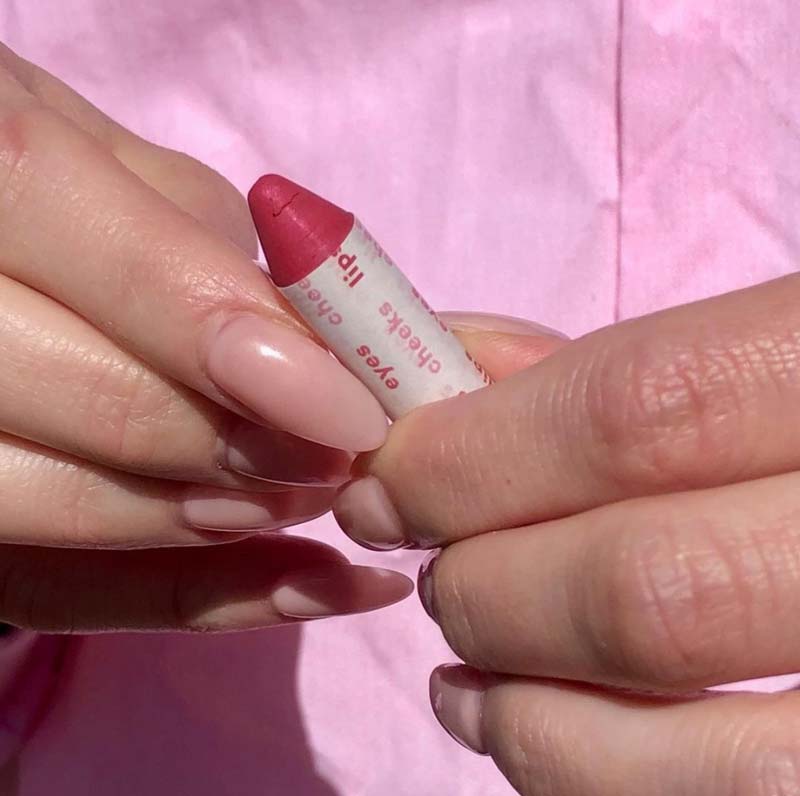 Looking for a vegan, zero-waste tinted lip balm? Axiology makes some of the best pigmented and creamy lip balms on the market. Available in a range of colors & finishes, so that you can wear them not just on your lips, but on your eyes and cheeks as well!
Axiology's Balmies come individually wrapped in paper and stored in a red recyclable carrying case/box made from recycled trash by a women's cooperative in Bali.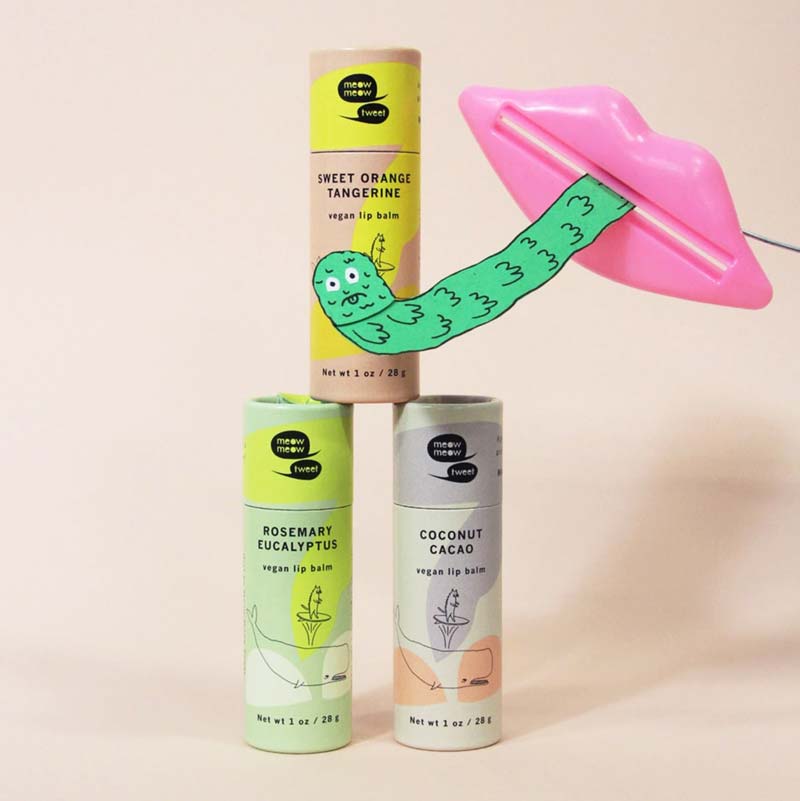 Meow Meow Tweet's vegan lip balms come in plastic-free, compostable paper tubes and they have three flavors, Coconut Cacao, Rosemary Eucalyptus, and Sweet Orange Tangerine. All of Meow Meow Tweet's lip balms are handmade, vegan, and palm oil-free.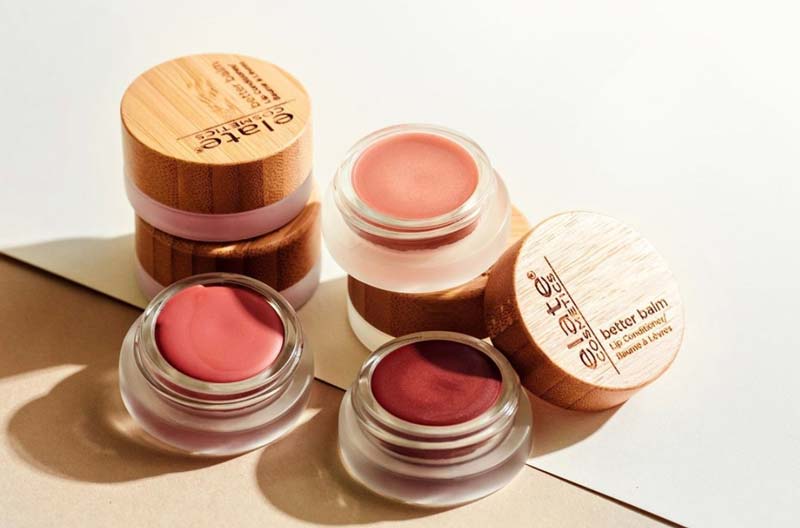 Elate Cosmetics just launched their latest collection of multi-tasking tinted zero-waste lip conditioner balms. Their Better Balms provide a lightweight, nourishing, sheer shine to your lips. And they come packaged in a chic recyclable glass jar with a compostable bamboo lid.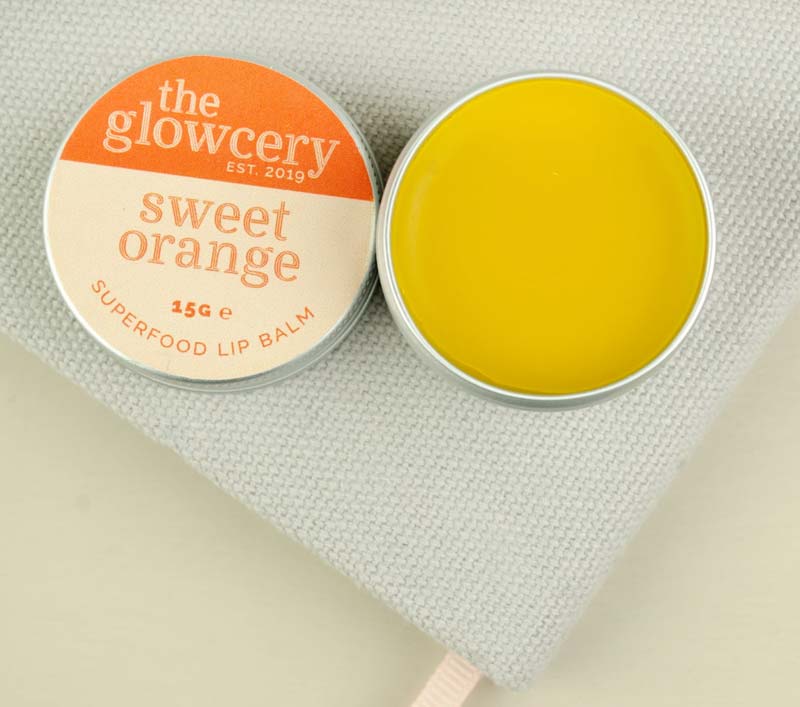 The Glowcery's Sweet Orange Superfood Lip Balm is made with cold-pressed carrot, orange oils, and ultra-nourishing mango butter. Free from petroleum, synthetic fragrances, beeswax, and any animal products. It also comes in a recyclable and reusable tin, so no plastic packaging here.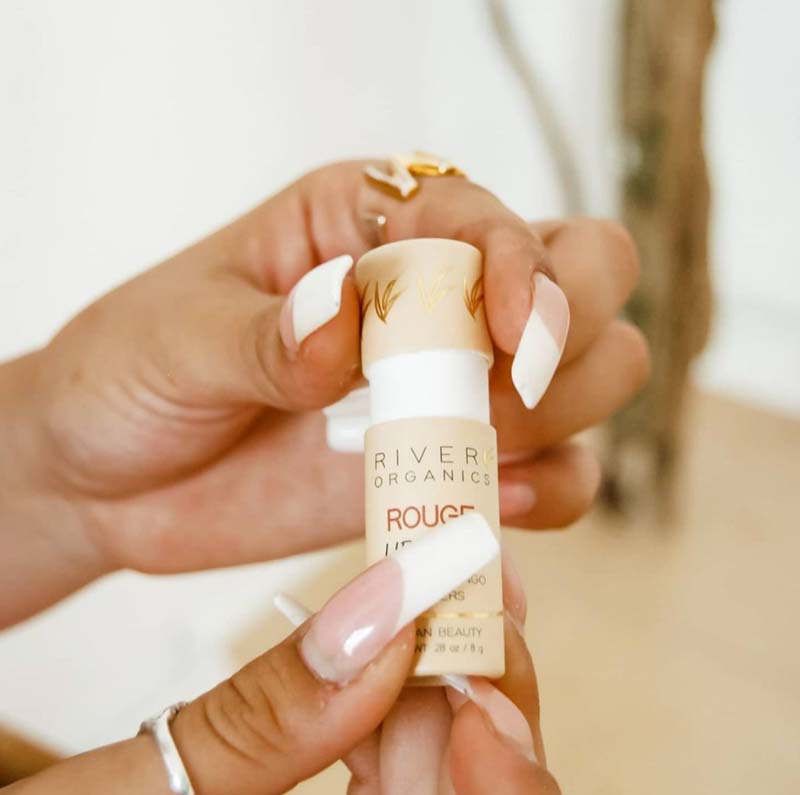 River Organics offers un-tinted and tinted zero-waste vegan lip balms that come in an eco-friendly, plastic-free, paper push-up tube. Their lip balm includes hydrating ingredients like cacao and mango butter and their tinted balms contain conflict-free, lab-made mica.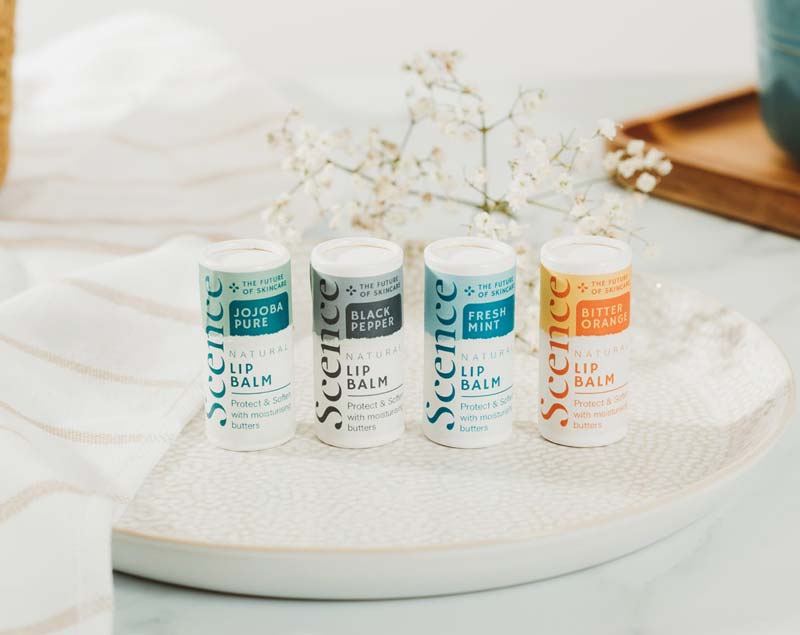 Scence's plastic-free, vegan lip balms are handmade in the UK and comes in a range of scents including Bitter Orange, Black Pepper, Fresh Mint, and a Fragrance-Free option.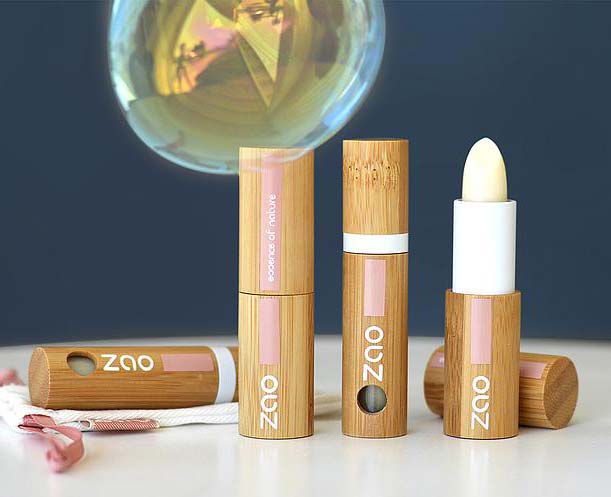 Zao Refillable Lip Balm
If you're looking for a refillable lip balm option that is also vegan, Zao makes one that comes in an outer sustainable bamboo packaging. This packaging has some plastic components, so it's not entirely plastic-free but the refillable system cuts down on single-use plastic. In addition, their lip balm formula is 100% of natural origin and certified organic.
---
With so many zero-waste and sustainable lip balm packaging to choose from, be sure to let us know what you prefer and if you've tried any of these fab options yet?