This post may contain affiliate links that at no additional cost to you, I may earn a small commission.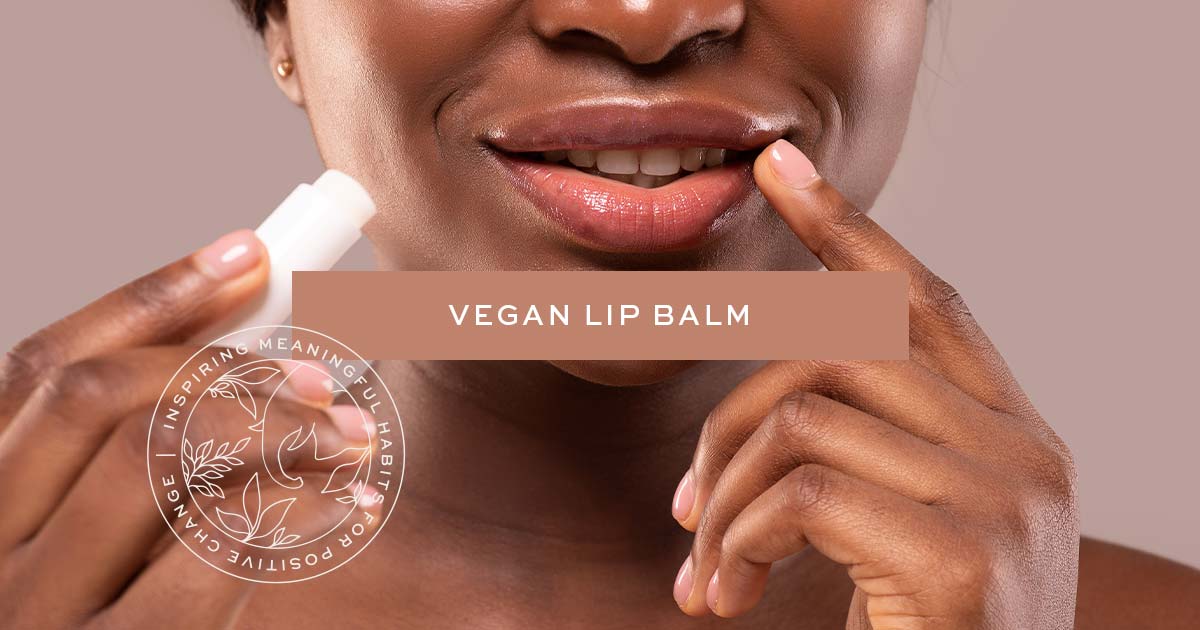 Looking for a deeply moisturizing vegan lip balm for healthy looking lips? In this guide, I'm sharing the best vegan lip balms, whether you prefer stick, tinted, SPF, or a shiny-finish there's something for you in this list!
What To Look For:
Unfortunately, most drugstore and high-end lip balms are from brands that still test on animals like Vaseline, Chapstick, Nivea, Blistex, Aquaphor, Maybelline, Dior, and should be avoided when looking for a cruelty-free and vegan lip balm.
In addition, some lip balms may contain animal-derived ingredients or by-products. Common animal-based ingredients found in lip balm formulas may include beeswax, lanolin, animal-based glycerin or stearic acid, and tinted lip balms may contain carmine.
There are plant-based and synthetic alternatives to animal-derived ingredients. But it's sometimes difficult to know with certainty whether a product is vegan just by reading the ingredient list.
Vegan Lip Balms in 2022
All of the lip balms mentioned in this post are from brands that have been verified as being truly cruelty-free and don't test on animals. Note that I've included some options from cruelty-free brands that are owned by an animal-tested parent company. If you choose not to purchase from these brands, then avoid the ones marked with an * asterisk.
And all of the lip balms have been verified as being vegan-friendly and don't contain any animal-derived ingredients. However, always check the manufacturer's website for the most up-to-date information as ingredients and formulations may change.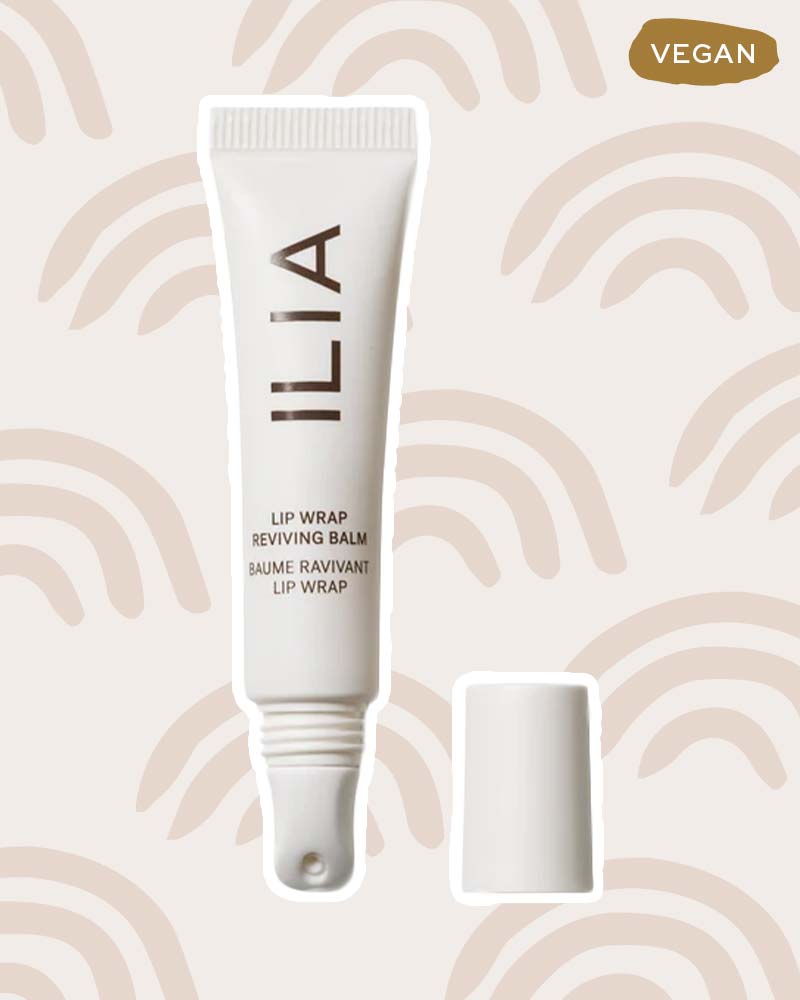 Lip Wrap Reviving Balm quenches lips on first glide, wrapping them in a hug of hydration that lasts. Lips quickly look smoother and more plump with a soft sheen. With every wear, the skincare-powered formula replenishes your skin's moisture barrier—helping lips stay hydrated over time.
*Note: ILIA is cruelty-free, but ILIA is owned by Clarins, a parent company that is NOT cruelty-free.
---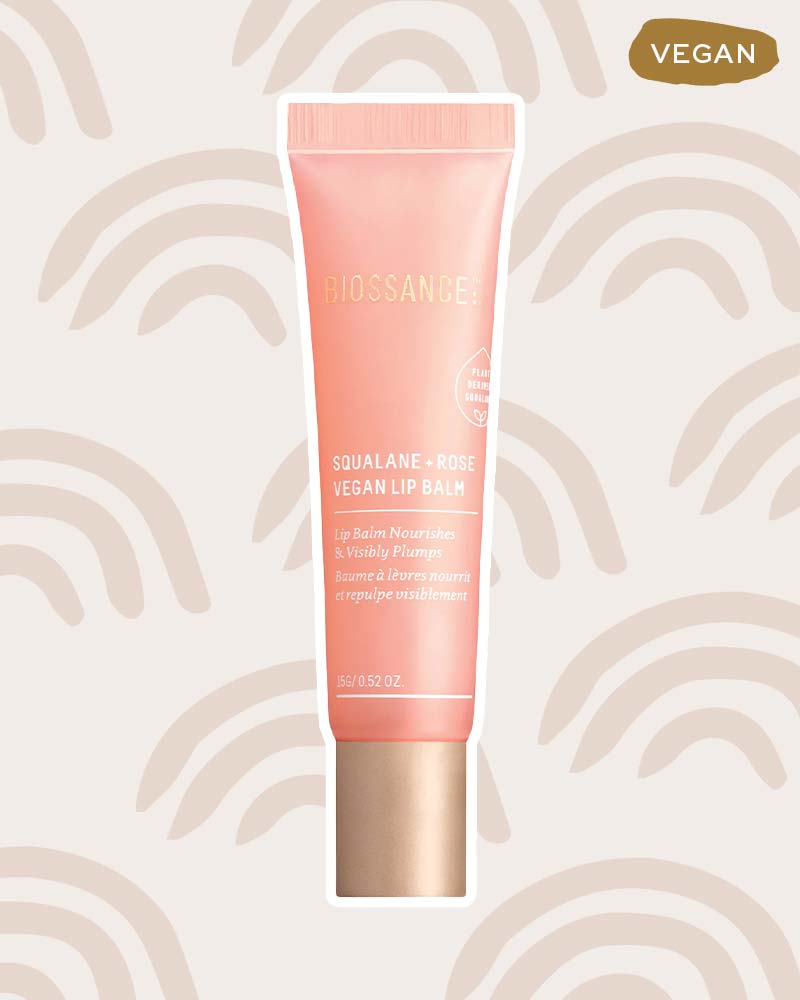 A deeply moisturizing, fragrance-free vegan lip balm packed with a trio of clinically proven moisturizers and plumping wakame algae to hydrate and nourish lips.
---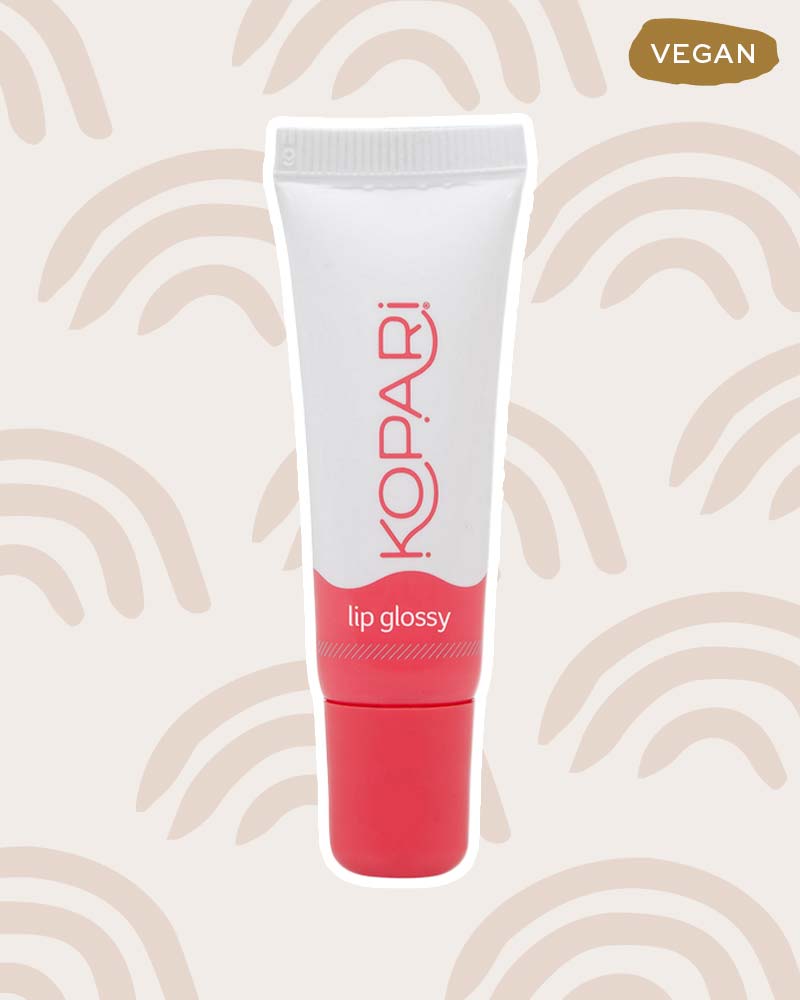 Available in 6 shades, this is a glossy lip balm to nourish and soothe even the most chapped lips while leaving the perfect amount of shine without the stickiness. Formulated with a hydrating blend of shea butter, coconut oil, and squalane to naturally hydrate lips & lock in moisture.
---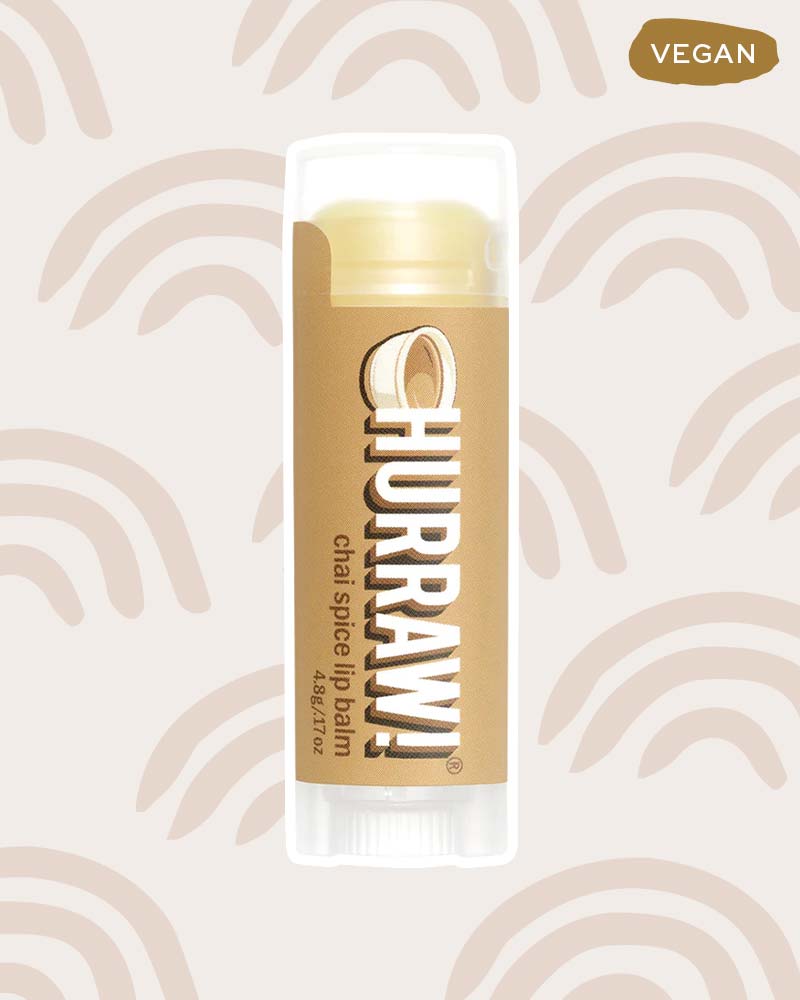 HURRAW! Vegan Lip Balms are made from premium all natural, vegan, raw, organic, and fair trade ingredients. HURRAW! has over 20 vegan flavors of lip balms to choose from, my favorite includes coconut, grapefruit, vanilla.
If you want a touch of color, I recommend trying HURRAW! Black Cherry Tinted Vegan Lip Balm. And if you were looking for a vegan lip balm with SPF, try HURRAW!'s mineral-based SPF 15 Sun Balm.
---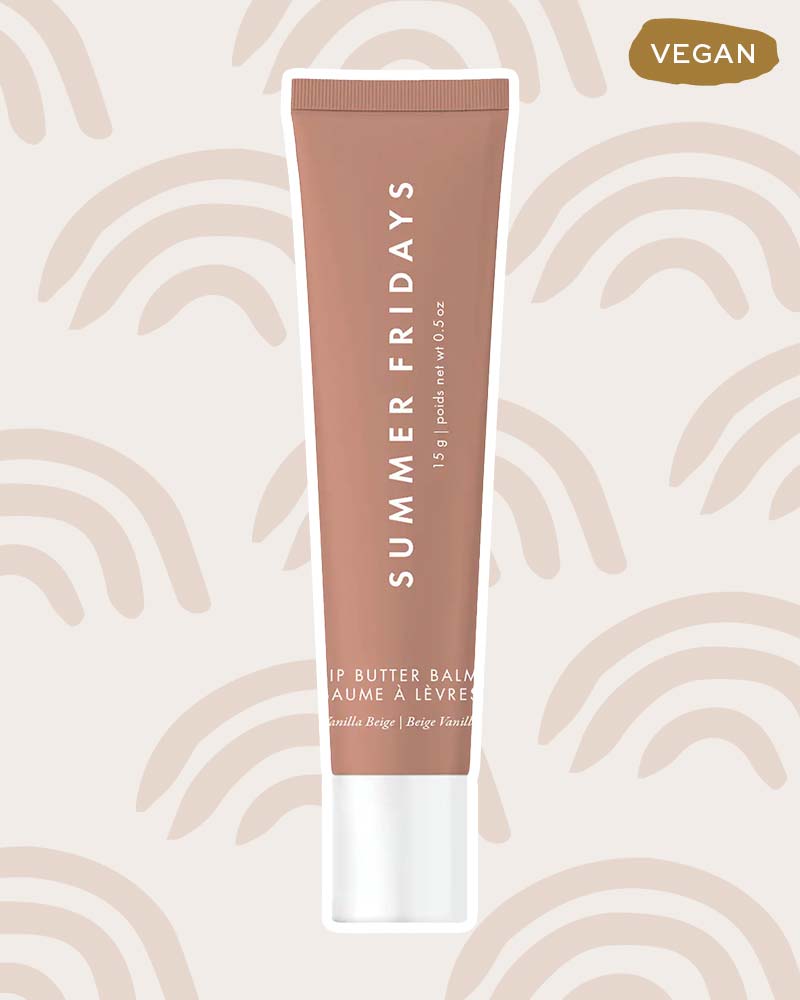 Summer Fridays Vegan Lip Butter Balm
A silky vegan balm that hydrates and soothes parched lips in seconds. Butter up on the go for a quick hit of moisture and shine—or apply at bedtime as a nourishing overnight mask.
---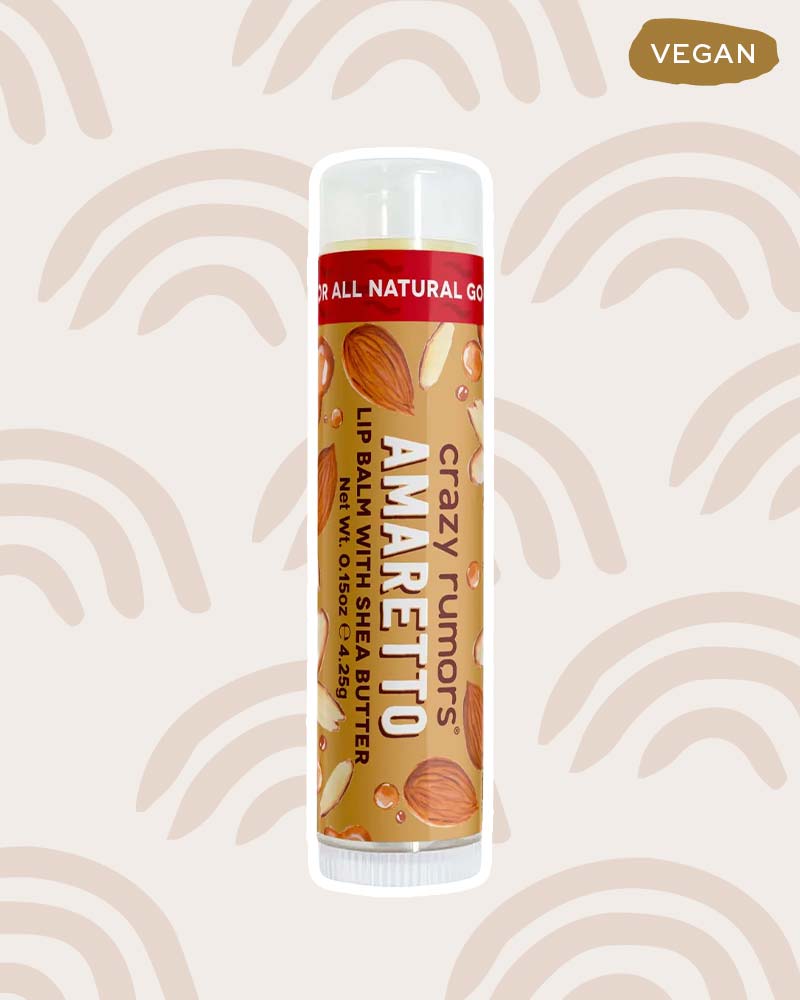 Crazy Rumors Plant-Based Lip Balms
Crazy Rumors vegan lip balms are 100% natural and made with super moisturizing ingredients like certified organic shea butter and soothing jojoba oil. Crazy Rumors balms come in a variety of fun flavors like Piña Colada, Banana Split, and Pistachio.
Need some color in your vegan lip balm? Choose from a variety of lip tint colors with Crazy Rumors HibisKiss – Hibiscus Flavored Lip Colors.
---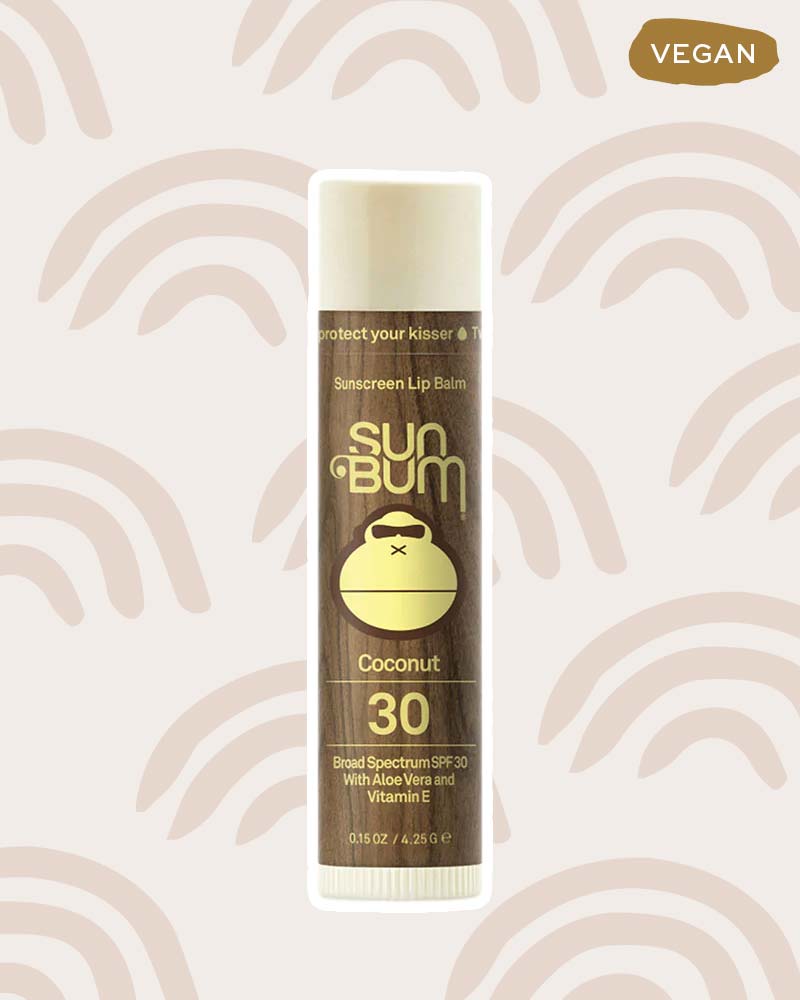 Our fav vegan SPF lip balm is formulated with Aloe and Vitamin E to protect and moisturize your kisser all day long. Note that Sun Bum's regular (non-SPF) lip balms contain beeswax and the tinted lip balms contain carmine, those items are NOT vegan. Only their lip balms with SPF are considered vegan.
*Note: Sun Bum is cruelty-free, but Sun Bum is owned by SC Johnson, a parent company that is NOT cruelty-free.
---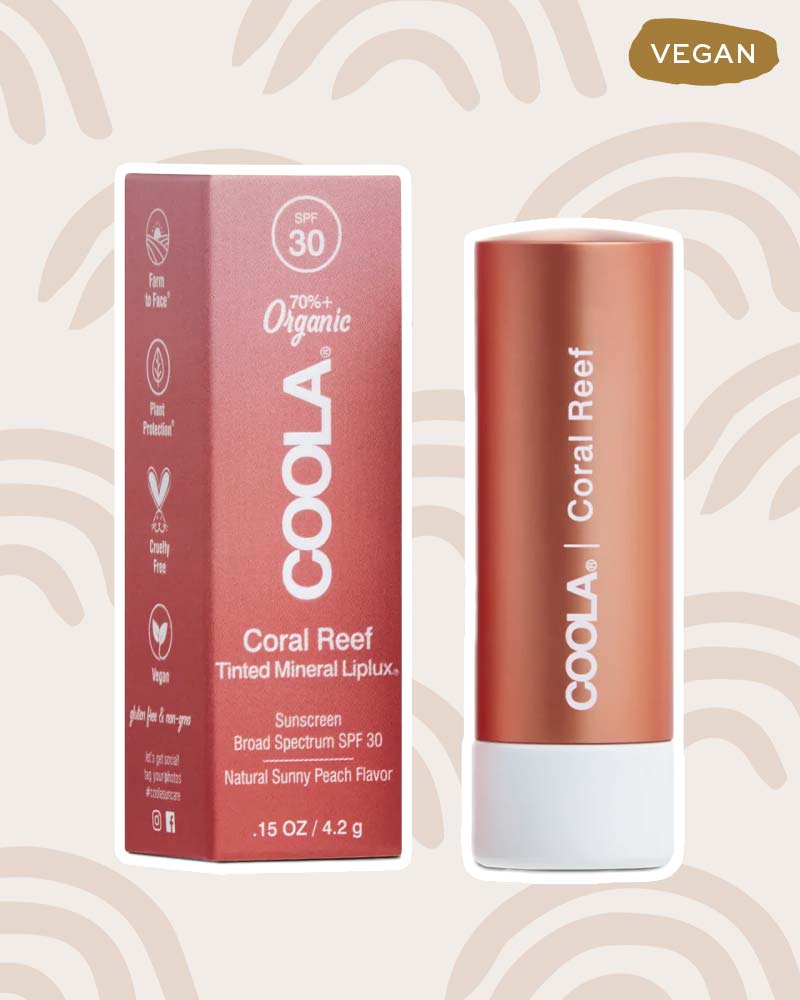 These are the balm! Each COOLA vegan SPF lip balm adds a hint of natural-looking tint while protecting your pout. Infused with organic cupuaçu butter and mongongo oil, these organic formulas also smooth and nourish to help keep lips healthy, plump, and youthful-looking. Can't decide? Layer two shades for a one-of-a-kind lip look.
---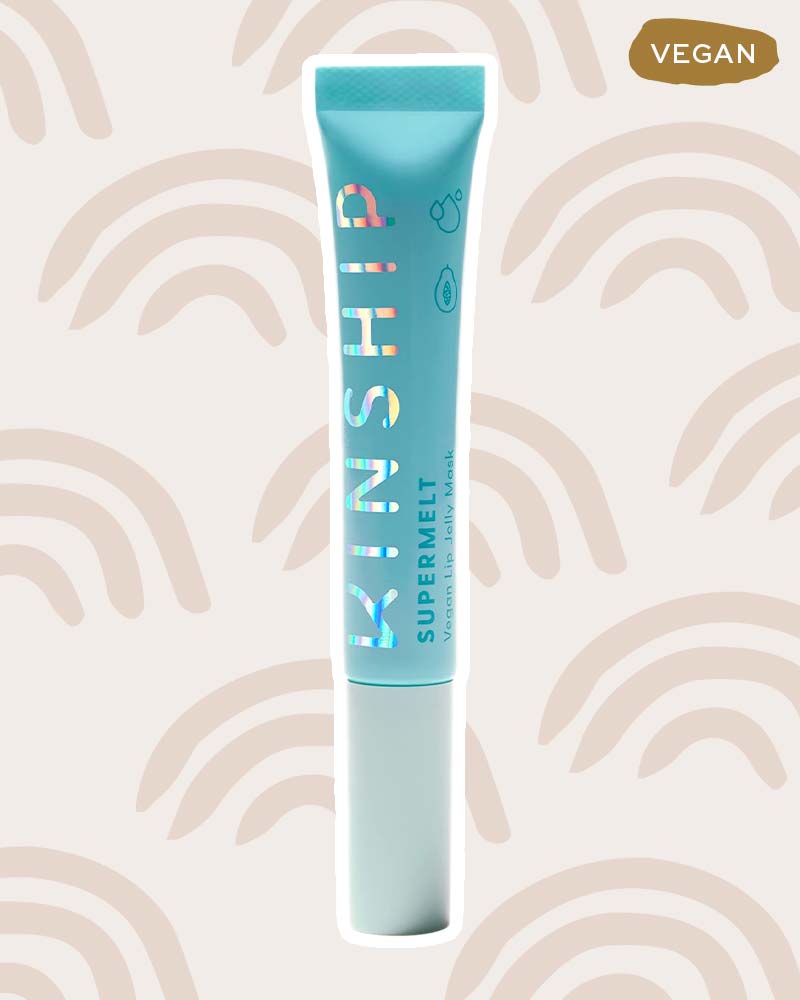 A two-in-one daily lip treatment that deeply hydrates and gently exfoliates for softer, plumper lips. It consist of a unique 'quick melt' formula that warms up with your body heat and transforms from balm to oil for long-lasting moisture.
---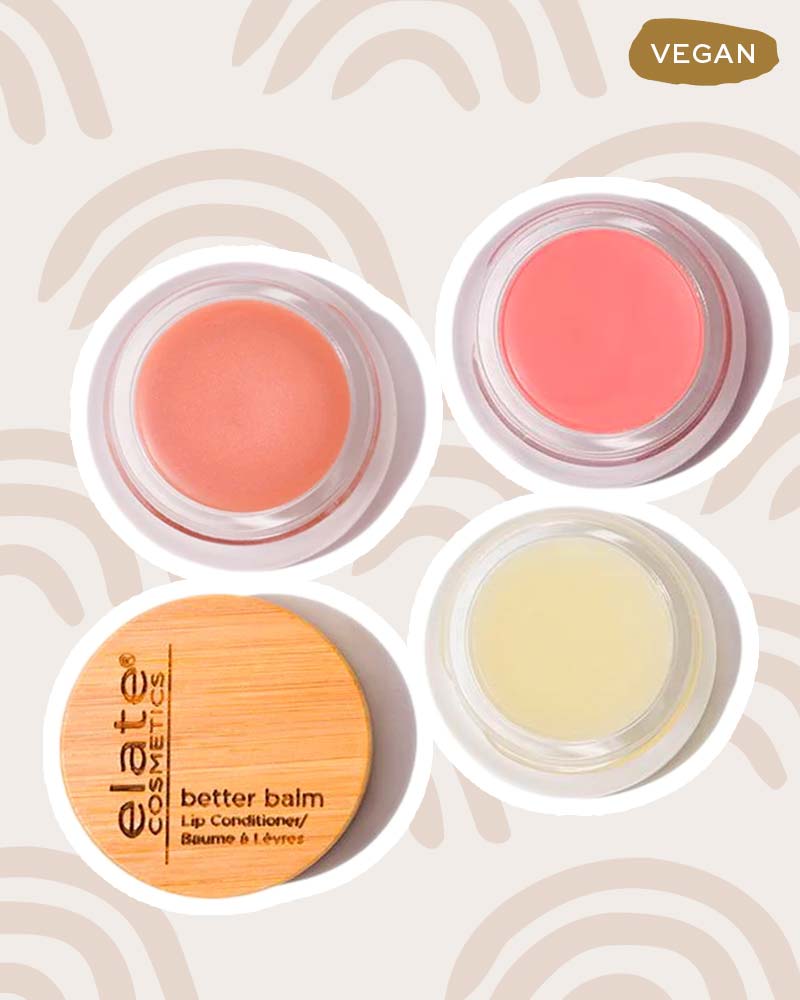 Elate Better Balm is better in more ways than one: Made with carrot root oil and rosehip seed oil, it's rich in vitamins and essential fatty acids, rehydrating and regenerating dry skin while protecting your pout from environmental pollutants. And its sheer shine isn't just for the lips—blend it into cheeks for a dewy glow, or use it to hydrate and repair dry cuticles.