This post may contain affiliate links that at no additional cost to you, I may earn a small commission.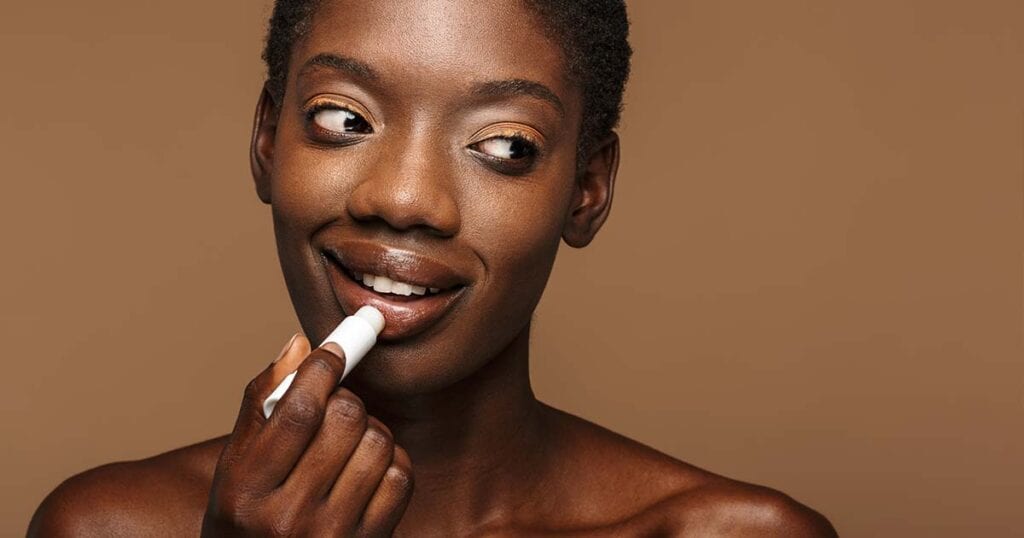 If it's one thing that's definitely harder to find vegan, it's gotta be a good vegan lip balm! There are countless options for cruelty-free lip balms that are not tested on animals but most of them contain beeswax; like ones from Mario Badescu, Burt's Bees (owned by Clorox), COOLA, and Weleda which all contain beeswax.
The good news is that beeswax is very easy to spot in the ingredient list, it'll usually go by either two names, beeswax or cera alba. Keep in mind, synthetic beeswax can also partially be derived from animal sources.
Whether you're looking to switch your non-cruelty-free lip balm (maybe one from Chapstick, Nivea, Blistex, Aquaphor, or Vaseline) with one that is not tested on animals and doesn't contain animal ingredients or if you're just looking for a cruelty-free option to help with dry or chapped lips, then this list is for you!
Here is a round-up of the best cruelty-free and vegan lip balms that'll help to naturally moisturize and nourish your way to kissable lips!
Vegan Lip Balms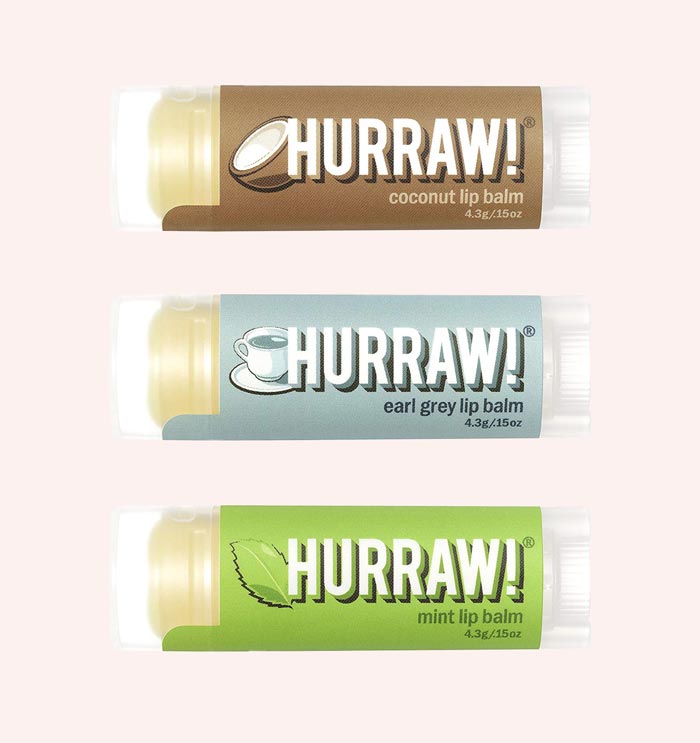 HURRAW! Lip Balms ($4) are made from premium all natural, vegan, raw, organic, and fair trade ingredients. HURRAW! has over 20 vegan flavors of lip balms to choose from, my favorite includes coconut, grapefruit, vanilla.
If you want a touch of color, I recommend trying out their Black Cherry Tinted Vegan Lip Balm. And if you were looking for a vegan lip balm with SPF, try HURRAW!'s mineral-based SPF 15 Sun Balm.
Want some savings? Opt for a 3 pack bundle that comes with a variety of 3 HURRAW! flavors.
You can find HURRAW! at most natural health food stores or online on Amazon, iHerb, and Well.ca.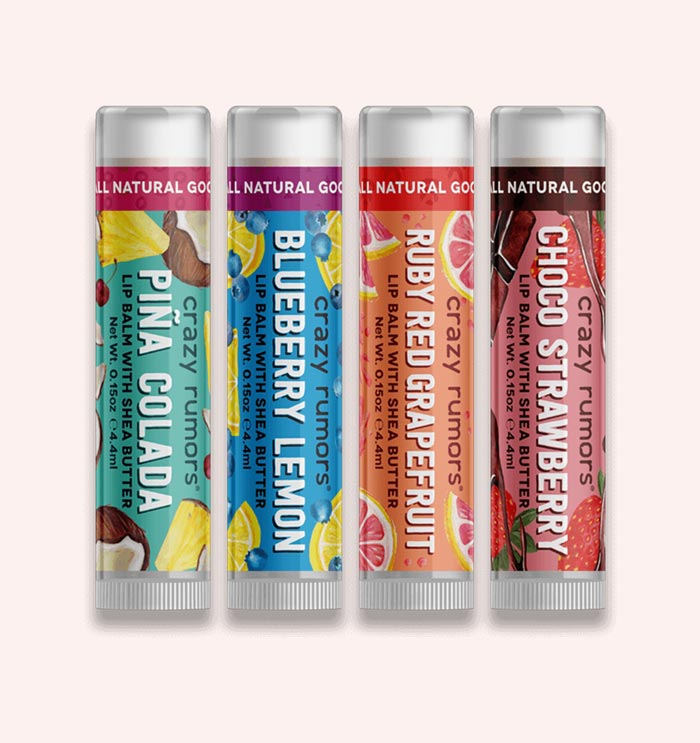 Crazy Rumors Lip Balms ($3.50) are 100% natural and vegan, made with super moisturizing ingredients like certified organic shea butter and soothing jojoba oil. Crazy Rumors Vegan Lip Balms comes in a variety of fun flavors like Piña Colada, Banana Split, and Pistachio.
Need some color in your vegan lip balm? Choose from a variety of lip tint colors with Crazy Rumors HibisKiss – Hibiscus Flavored Lip Colors.
Want to try a bunch of flavors and save? Crazy Rumors also offers variety of lip balm mixes, I recommend their Barista Mix: Amaretto, French Vanilla, Coffee Bean + Spiced Chai.
You can shop for Crazy Rumors Vegan Lip Balms on Amazon or iHerb.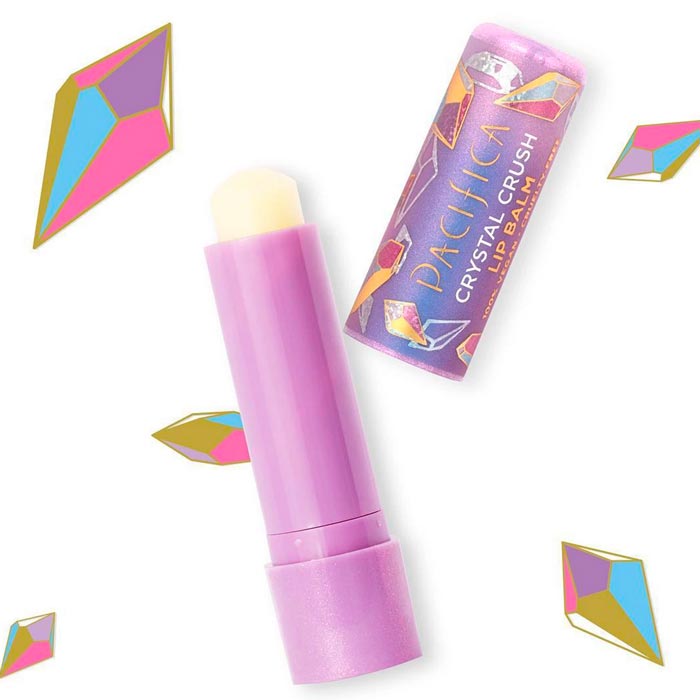 Pacifica Lip Balms ($5) are 100% vegan and cruelty-free, formulated with natural and highly moisturizing ingredients like coconut, almond and jojoba oils, natural flavor and stevia. Pacifica lip balms are also formulated without carmine, phthalates, petroleum and silicone.
I've tried a bunch of their vegan lip balm flavors before but my favorite is Bali Coconut!
Want a touch of color with your lip balm? Pacifica's Color Quench lip tints pack major lip moisture, nourishing naturals and gorgeous, sheer lip color into one beautiful balm.
And if you want a vegan SPF lip balm, check out Pacifica's Mineral Color Lip Balm SPF 30.
You can find Pacifica lip balms online at Amazon, Ulta, and iHerb.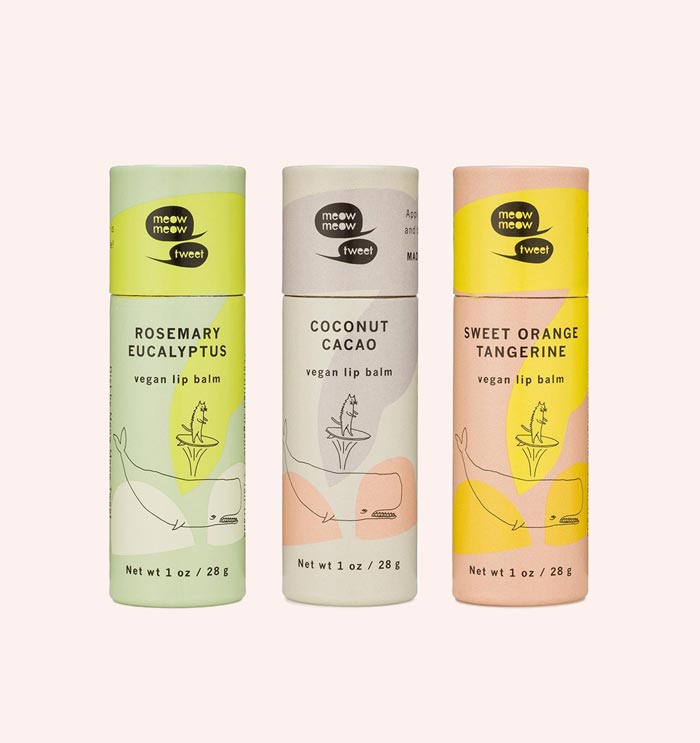 Meow Meow Tweet ($14) is an amazing zero-waste palm-oil-free vegan lip balm option. It comes in this gorgeous biodegradable, paper tube packaging and the lip balm itself is made with all-vegan, natural, and organic plant oils and butters to moisturize and keep your lips hydrated and kissable!
Available in Rosemary Eucalyptus, Sweet Orange Tangerine and Coconut Cacao (essential oil free).
You can find Meow Meow Tweet Vegan Lip Balms online at Petit Vour and Well.ca.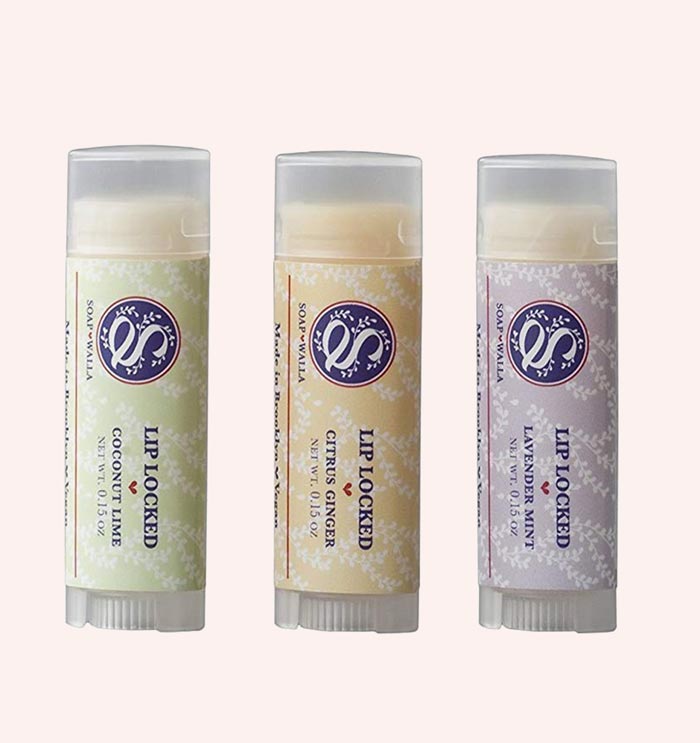 Soapwalla Lip Locked Vegan Lip Balms ($9) provide serious protection with Fair Trade and USDA Certified Organic ingredients. Formulated cold-pressed avocado oil that's rich in vitamins A, D and E to. help reduce the appearance of surface irritation while promoting healthy-looking, glowing skin.
Available in Coconut Lime, Lavender Mint, and Citrus Ginger. Want to try all three? Try Soapwalla's Lip Balm Trio Pack.
You can get Soapwalla Lip Balms online at Amazon, Well.ca, The Detox Market.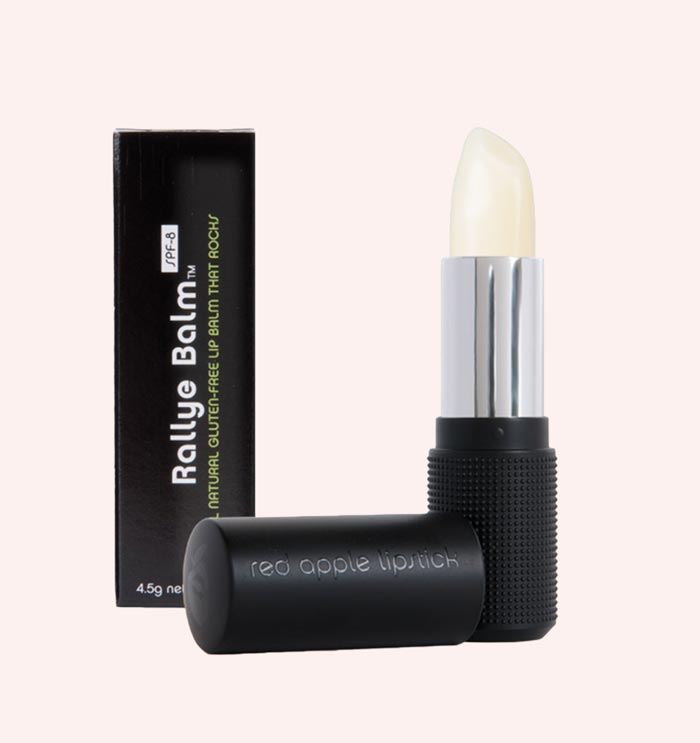 Red Apple Lipstick ($15) is a good vegan lip balm for those in search of a natural and gluten-free formula. I know lots of people swear by this lip balm to repair chapped lips, they especially love it because it's odorless, tasteless, and goes on completely clear. In addition to being vegan and gluten-free, this lip balm is also soy-free, corn-free, GMO-free, paraben-free, and fragrance-free. It claims to keep your lips feeling super buttery and instantly moisturized without leaving a waxy residue behind.
Not to mention, Red Apple Lipstick's vegan, gluten-free lip balm comes in a chic lipstick tube!
You can find Red Apple Lipstick's lip balm at Petit Vour.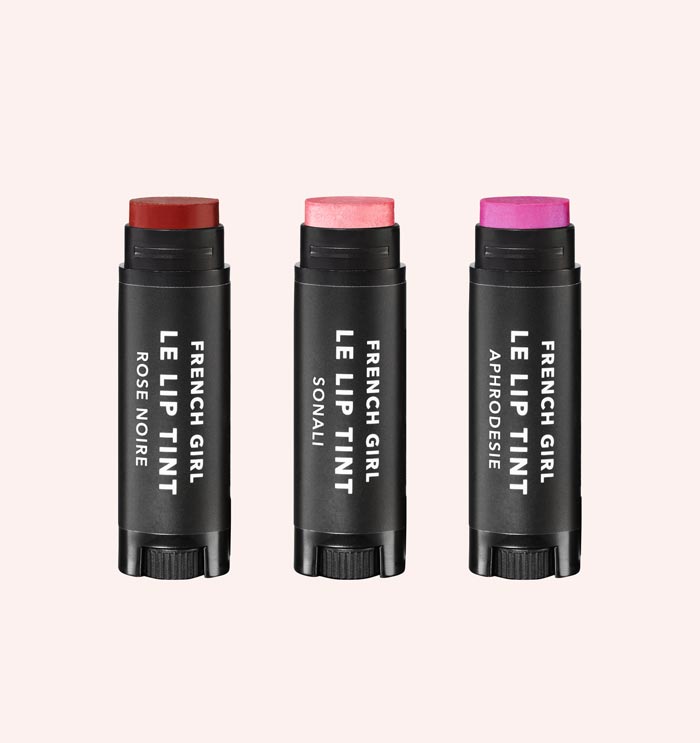 French Girl Organics Lip Tints ($18) are one of my favorite vegan lip balms for when I want a natural pop of color on my lips. These nourishing lip balms are formulated with an enriching blend of organic/wildcrafted pure plant oils, butters, & waxes to leave lips moisturized.
Choose from 9 lip tint colors. Available at Petit Vour.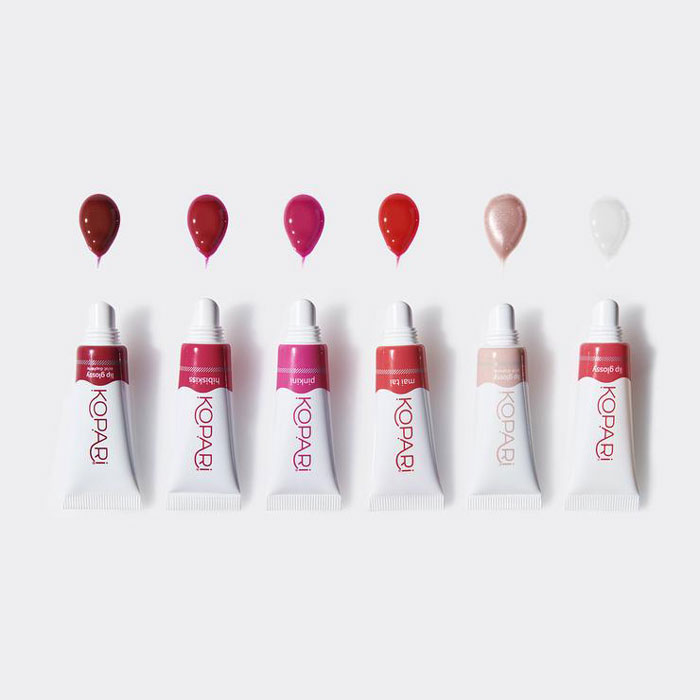 Coconut oil solves all of life's woes right? So naturally, Kopari Coconut Lip Glossy ($13) promises to rescue chapped lips and lock in moisture with a subtle tint of color. Kopari's vegan lip balms are ultra hydrating with the perfect amount of shine, this non-sticky lip balm locks in moisture for a more kissable pout morning and night.
Choose from 5 lip tints or mix and match with Kopari's 3-Pack Lip Glossy Bundle!
Shop for Kopari Coconut Lip Glossy on their website, Amazon, Sephora, and Ulta.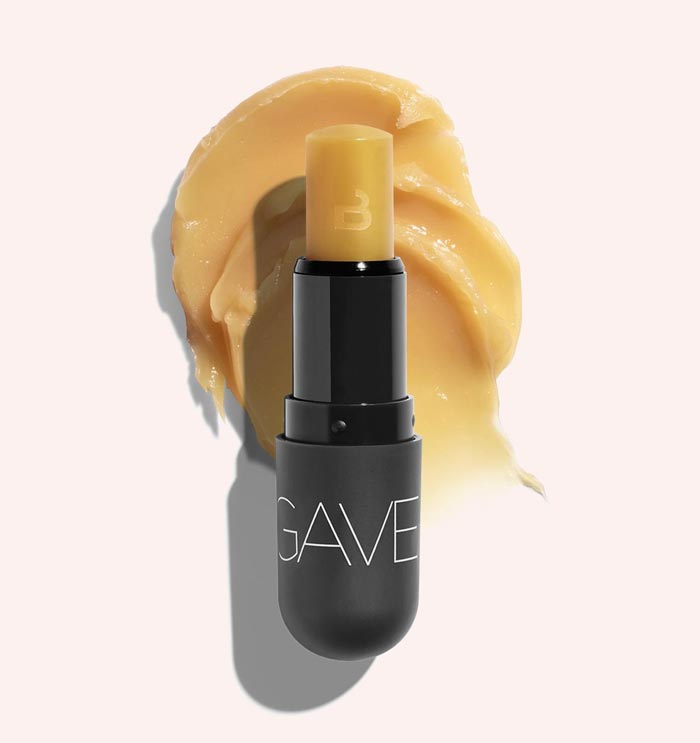 Bite Beauty's Agave + Daytime Vegan Lip Balm ($14) is a clean, vegan, cruelty-free and gluten-free moisturizing lip balm that hydrates up to 8 hours, with a luxurious glide and no waxy feel. With nourishing agave nectar, mongongo oil and rich cocoa butter, this balm provides long-lasting hydration for your most kissable lips.
Available online on their website, Amazon, and Sephora.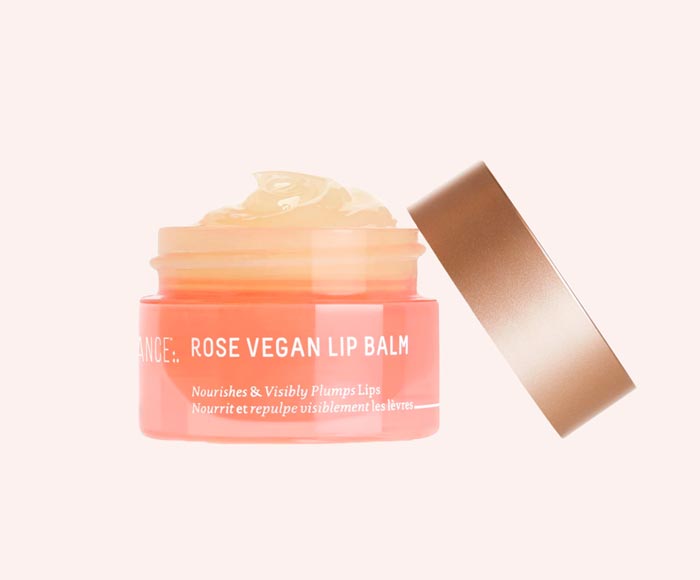 Biossance Squalane + Rose Vegan Lip Balm ($18) is an ultra-moisturizing 100% petroleum-free, vegan lip balm packed with ceramides and hyaluronic acid that helps replenish, hydrate, and soften lips. Enriched with Wakame algae that delivers a visibly plump, youthful-looking lips.
Available online on their website and at Sephora.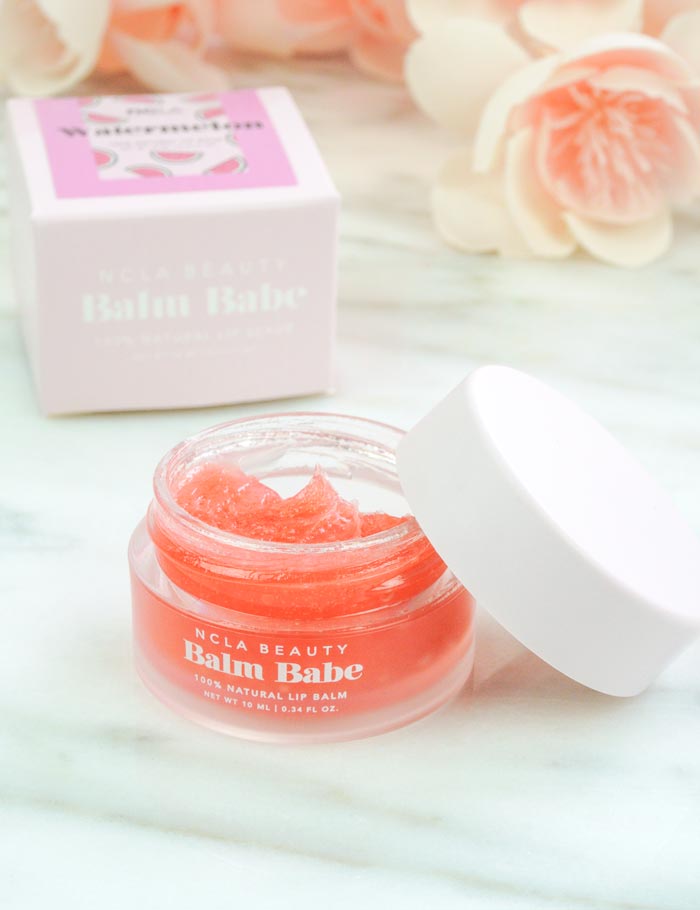 NCLA Balm Babe ($16) is a clean, natural and vegan lip balm that intensely soothes and nourishes lips. Formulated with shea butter, cocoa butter, avocado butter, and coconut oil, Balm Babe leaves lips smooth and hydrated.
Choose from 8 NCLA vegan lip balm flavors, the Watermelon Balm Babe smells and tastes like watermelon candy!
Available online on their website and on Amazon.
---
Lip Balms That Are Tested On Animals
With so many great cruelty-free and vegan lip balm options, you won't feel the need to buy from a brand that supports, condones, or commissions animal tests on their products/ingredients!
Speaking of, here's a list of brands that are not considered to be cruelty-free:
Vaseline (owned by Unilever)
Maybelline (owned by L'Oreal)
Chapstick (owned by Pfizer)
Nivea (owned by Beiersdorf)
Blistex – sold in mainland China where animal testing is required by law, read more about their animal testing statement here
Aquaphor (owned by Beiersdorf)