This post may contain affiliate links that at no additional cost to you, I may earn a small commission.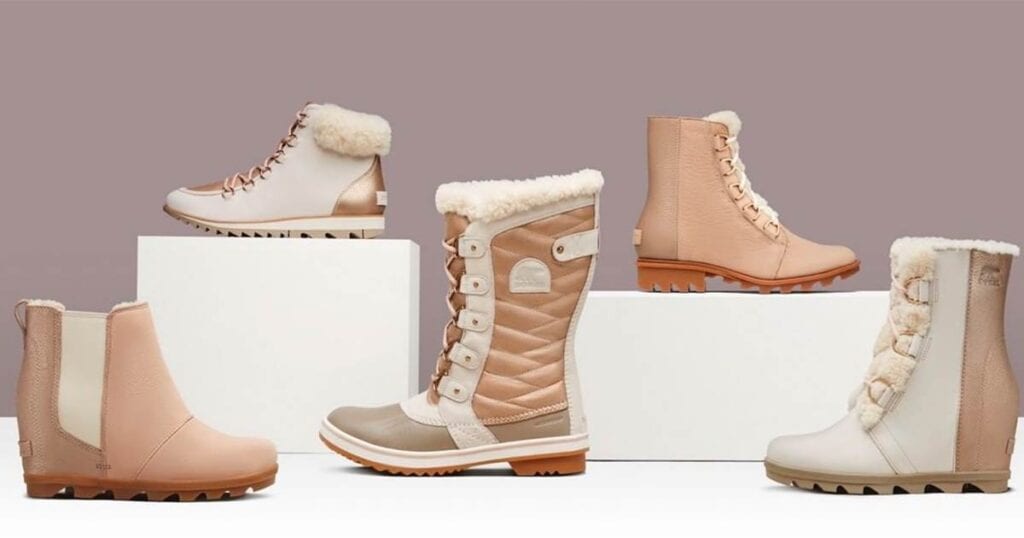 Known for its winter and snow boots, Sorel offers a range of stylish and durable leather boots and footwear for all occasions. I wanted to know, does Sorel have any vegan boots or shoes?
In this guide, I'm sharing what I found out about this footwear brand and its vegan options.
Are Sorel Shoes Vegan?
Many of Sorel's signature boots and shoes are made with animal leather, fur, and wool but they do offer some styles made without animal materials, however, they cannot confirm whether the glue they use is vegan.
Synthetic-based and vegan glues are commonly used today, however, some shoe manufacturers may still use glue made from animal collagen and are not considered vegan.
Learn More: Is Shoe Glue Vegan?
When I asked Sorel about the source of their glue and whether it was animal-based or synthetic, they responded saying:
"We try to avoid animal based glue whenever possible, but there can be animal byproducts used in some of our glues."
Like most mainstream shoe brands, Sorel didn't explicitly state their glues contain animal by-products but they also couldn't declare the glue is of synthetic origin or vegan.
So, if you choose to avoid vegan shoes from brands that are unable to verify the source of its glue then Sorel may not be for you. We recommend checking out our list of 100% vegan shoe brands instead.
However, if the source of glue used is a non-issue to you and you're looking for quality boots made with non-animal materials including leather, wool, and fur, then you'll be happy to hear that Sorel does have some vegan leather boots and vegan winter boots!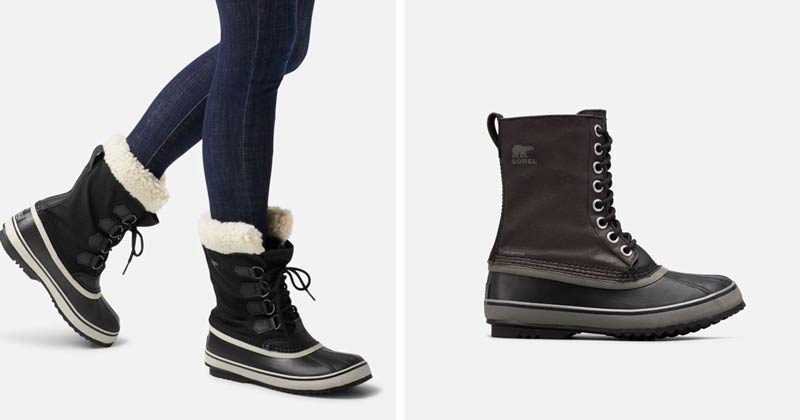 Which Sorel Boots are Vegan?
Note that this list was provided by Sorel but we always encourage you to check the composition and materials before buying. We take these vegan lists provided by non-vegan brands at face value and this is not a complete list. I'm only sharing what brands told me, so continue to do your research and always check labels.
"Though we do not advertise our items as 100% vegan here is a list of the closest vegan friendly items we have!"
---
This vegan list is updated as frequently as possible, but please be aware that materials and sources may have changed since the publication of this post. If you have new information to suggest one of the above products isn't vegan, feel free to email me at ([email protected]) to let me know.