This post may contain affiliate links that at no additional cost to you, I may earn a small commission.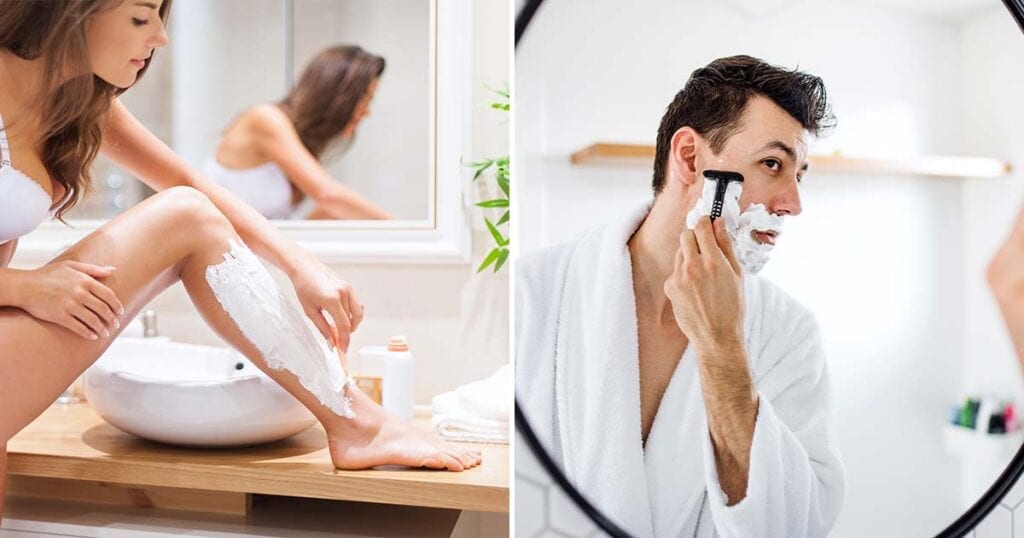 Finding a cruelty-free and vegan shaving cream for a close and smooth shave can be difficult because the options are limited and they can be hard to find in stores or online.
In this guide, I'm sharing some of the most recommended and best vegan and cruelty-free shaving creams for men and women.
Is Shaving Cream Vegan?
Not all shave creams, gels, and soaps are vegan as some contain lubricating and moisturizing ingredients derived from animal sources including animal-based glycerin and stearic acid, or lanolin from sheep's wool.
In addition, most mainstream brands of shaving cream for men and women continue to test on animals.
Some of the most popular shaving cream brands that do tests on animals and should be avoided include: Nivea, Gillette, Aveeno, Venus, Kiehl's, Clinique, Redken, Bic, Lab Series for Men, L'Occitane, and Glee by P&G.
See Also: List of Cruelty-Free Razors
There is a nice range of cruelty-free and vegan shaving cream and gel on the market, you just gotta find them!
So, here's a list of the top recommended cruelty-free and vegan shaving cream suitable for most skin types and at various price ranges.
You can find these cruelty-free shaving cream brands on Amazon, iHerb, Well.ca or in stores at Target and Walmart.
Best Vegan Shaving Cream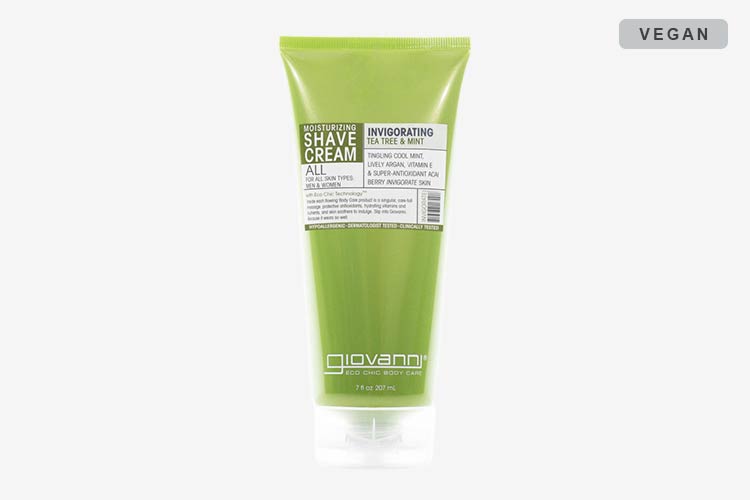 Giovanni Moisturizing Shave Cream for Men & Women – Suitable for all skin types, they also have a fragrance-free formula for sensitive skin as well. A soothing vegan shaving cream infused with moisturizing aloe vera and rich argan oil, rose hip, and shea butter to soften skin and minimize nicks and cuts for a smooth shave.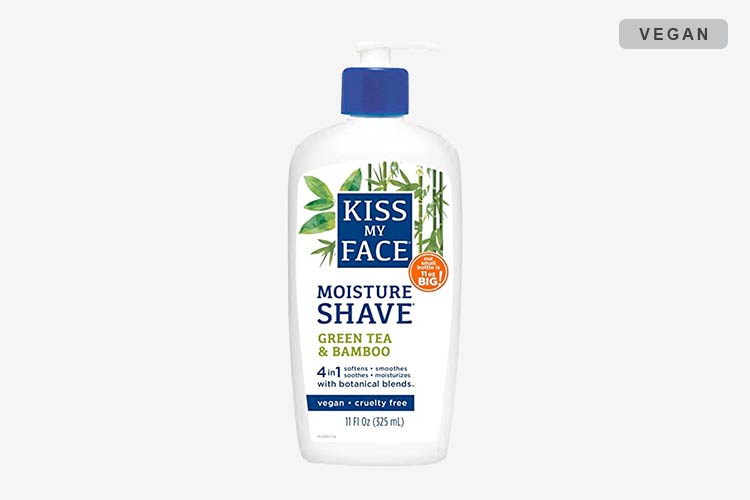 Kiss My Face 4-in-1 Moisture Shave Cream – a fave among vegans and non-vegans! Their shaving creams are super affordable and you can find Kiss My Face at most drugstores across the US and Canada. Kiss My Face vegan shaving cream is a 4-in-1 formula that soothes, smooths, hydrates, and softens skin for a smooth and close shave.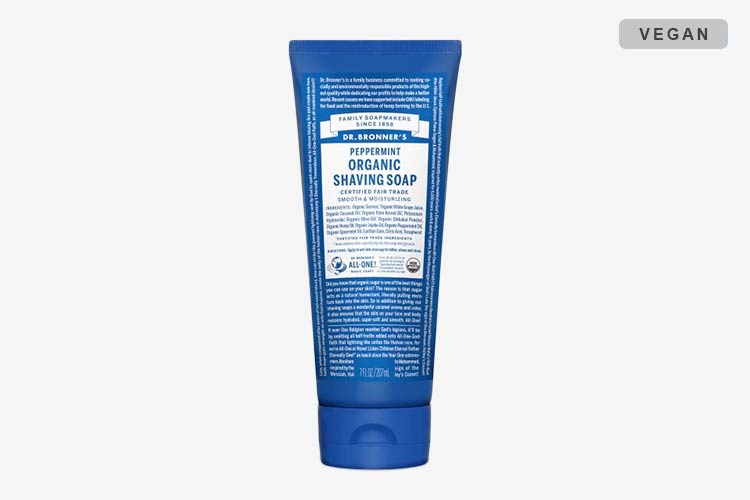 Dr. Bronner's Organic Shaving Soaps – Dr. Bronner's has perfected a vegan and organic shaving soap like no other. Carefully blended with Dr. Bronner's coconut-olive-hemp castile soap base to provide a close and comfortable shave while nourishing and cleansing your skin. Made with certified fair-trade, organic, and vegan ingredients.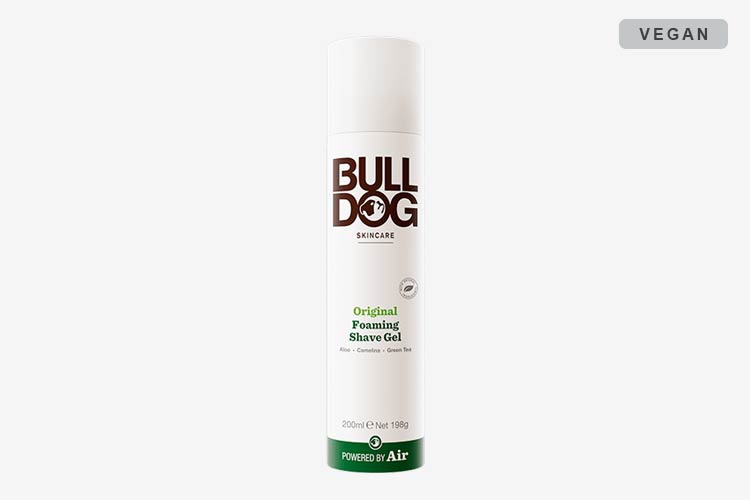 Bulldog Original Foaming Shave Gel – if you want a foaming vegan shaving cream but without the aerosol can, then this one is your best bet! Its innovative canister is powered by air and Bulldog Original Shave Gel is specially formulated to deliver a smooth and close shave with all-natural ingredients including aloe vera, camelina oil, and green tea. Bulldog Skincare is a UK-based cruelty-free company, they also have vegan shave soaps, gels, and creams available.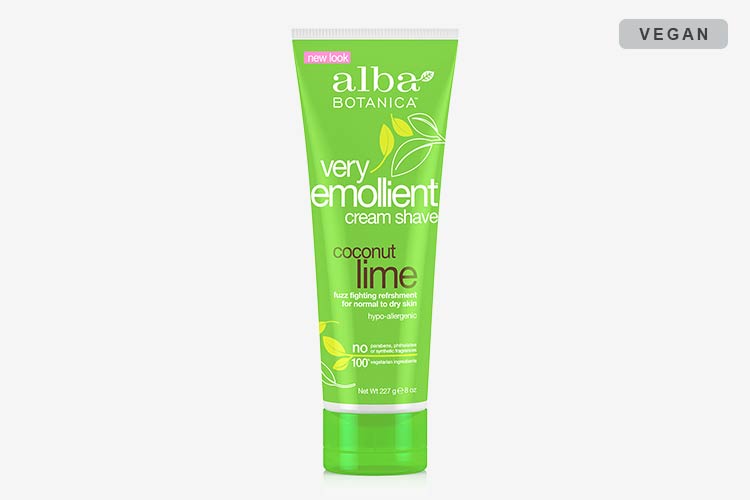 Alba Botanica Very Emollient Shave Creams – available in three varieties, all of which are vegan. Alba Botanica's soap-free cream shave is formulated with no synthetic fragrances, no harsh sulfates, no artificial colors, and no plastic microbeads. A blend of aloe vera and vitamin E for a smooth and close shave.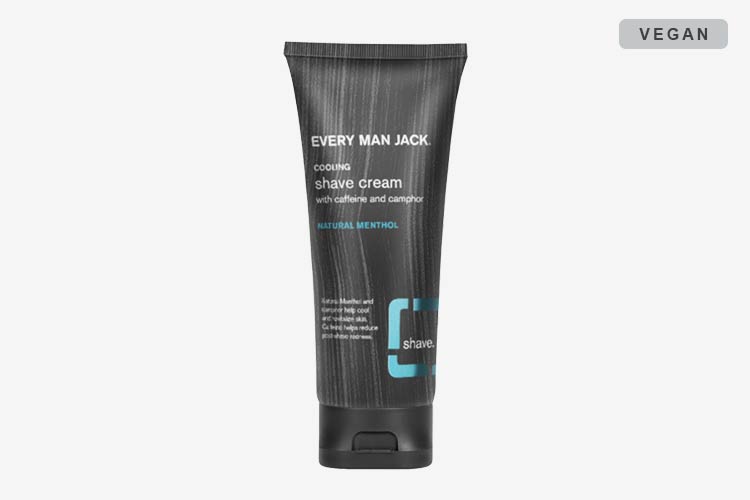 Every Man Jack Shave Cream – This cruelty-free shaving cream is available at Target! An affordable low foam shave cream formula that softens and preps your skin and beard for a close, comfortable shave. Made with naturally-derived ingredients. Every Man Jack has a range of vegan shave creams and gels in different scents, as well as, a fragrance-free option.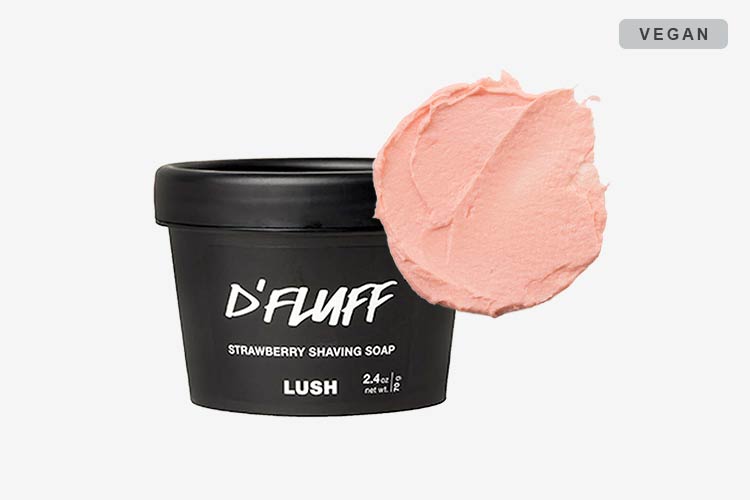 Lush D'Fluff Strawberry Shaving Soap – Too bad Lush's shaving creams aren't vegan as they contain lanolin, but their strawberry shaving soap is vegan! Note that this is a soap and not a shaving cream so don't expect the same lather but lots of users have experienced great shaving results with this deliciously smelling vegan shaving soap.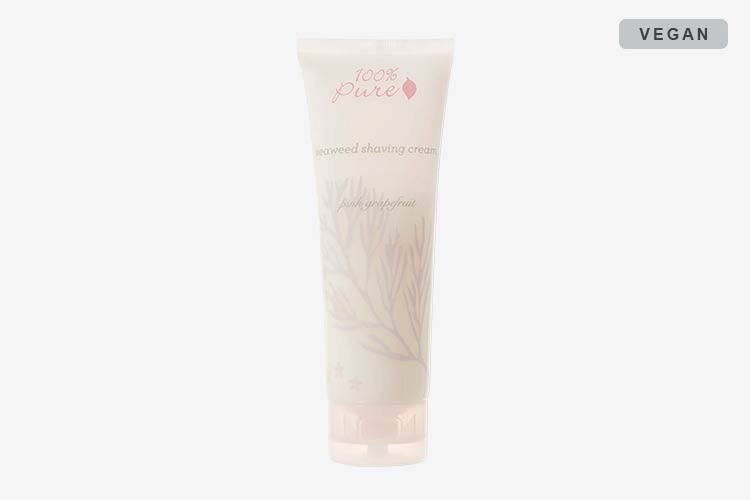 100% Pure Pink Grapefruit Seaweed Shaving Cream – an ultra-hydrating vegan shaving cream that contains only the good stuff! All-natural ingredients like seaweed collagen, sea buckthorn oil, and green tea to help nourish and protect your skin while shaving. The refreshing citrus essential oil help to energize and uplift for an at-home spa experience.
---
I hope this list of vegan shaving cream helped you find one that works best for you and that maybe you discovered more cruelty-free brands to support because together, we can help end animal testing for cosmetics once and for all!
---