This post may contain affiliate links.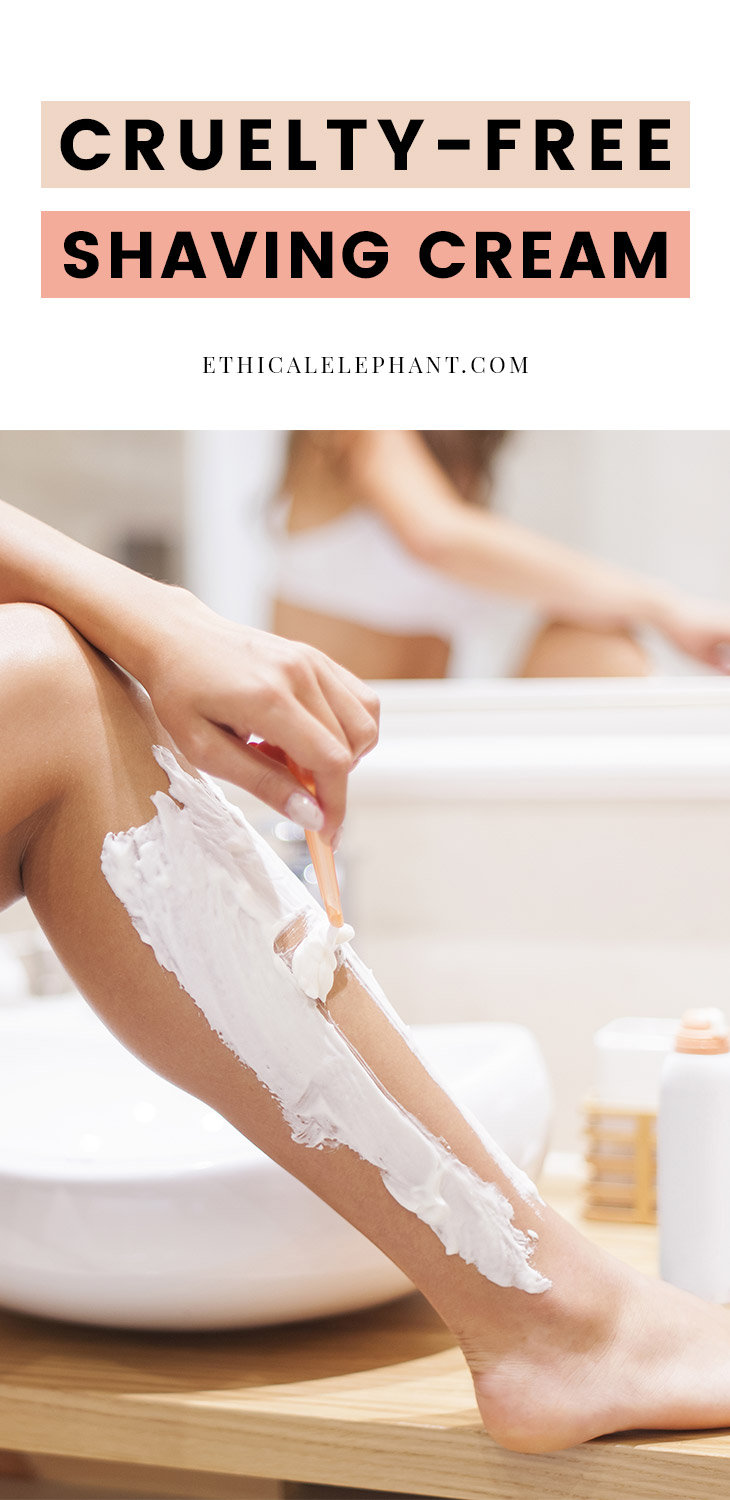 Finding a vegan shaving cream that works best for your skin type may seem like a daunting task, you don't want to run the risk of getting stuck with a full bottle of shaving cream that isn't doing the job. Of course, some people choose not to shave and let their hair grow freely whereas others may choose to get laser hair removal at Ethos Spa. It's all down to personal preference. However, if you do shave, finding a cruelty-free shaving cream can be a difficult task. On top of that, most brands of shaving cream like Venus, Nivea, and Gillette are tested on animals.
The good news is that there are several cruelty-free and vegan shaving cream and lotions on the market and we're seeing an increasing selection of vegan shaving creams available today!
Here's a list of the top recommended cruelty-free and vegan shaving cream suitable for most skin types and at all different price points.
Vegan Shaving Cream
Acure Organics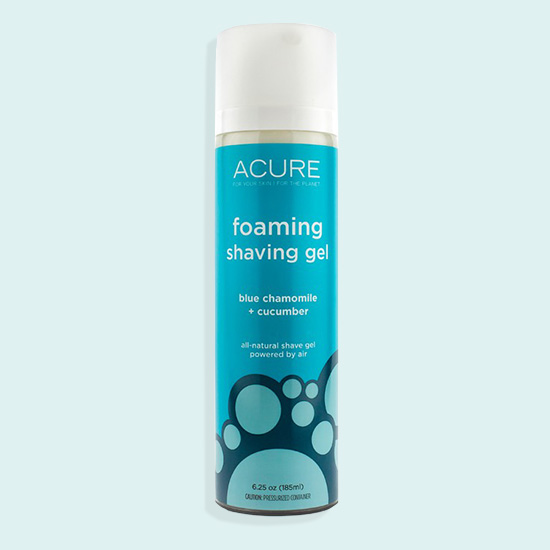 Acure Organics' foaming shaving gel is the closest thing I could find to a traditional shaving cream that we're all used to, but this one is not tested on animals and totally vegan! The air compression dispenses the shaving gel and once lather, it'll turn into a light airy foam texture!
Where to buy? You can find it at Target, iHerb or Amazon.
Giovanni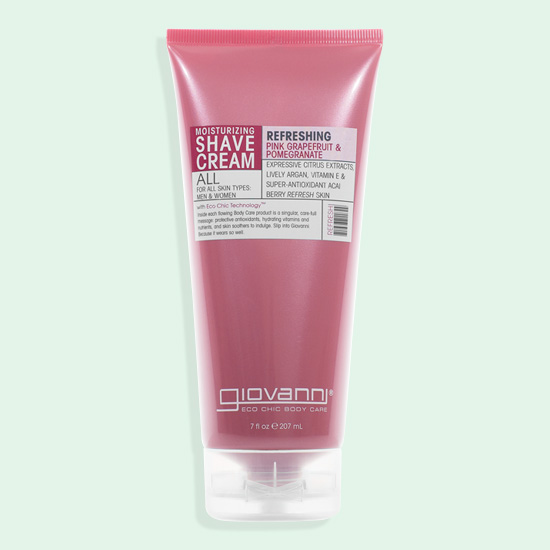 Giovanni's moisturizing shave cream comes in 2 invigorating scent, but their Refreshing Pink Grapefruit & Pomegranate is my personal fave! Giovanni's shaving cream is suitable for all skin types, this rich cream helps to soften skin and minimize nicks and cuts but still delivers a close shave.
Where to buy? Get it at most drugstores, iHerb or Amazon.
Kiss My Face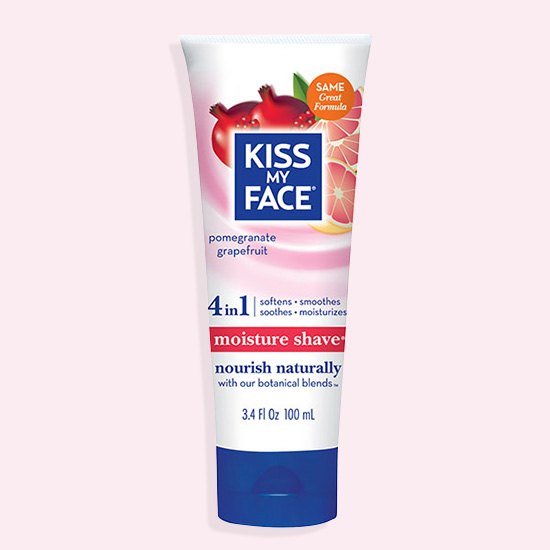 Kiss My Face's 4-in-1 Moisture Shave Cream is a fave among vegans and non-vegans! Their shaving creams are super affordable and you can find Kiss My Face at just about every store across the US and Canada! Kiss My Face shaving cream contains vitamin E and oils to help soften skin and their cream formula provides a smooth, close shave!
Where to buy? Most stores, iHerb or Amazon.
Dr. Bronner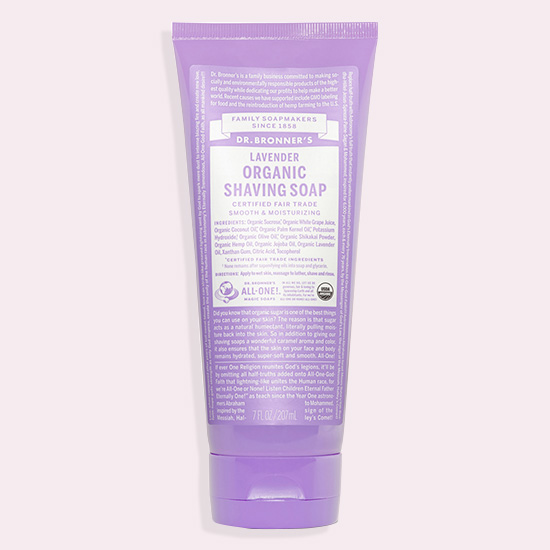 If you're looking for a vegan and organic shaving soap, look no further! Dr. Bronner's has perfected an organic shaving soap like no other. Blended carefully with Dr. Bronner's coconut-olive-hemp castile soap base to provide a close and comfortable shave while nourishing and cleansing your skin!
100% Pure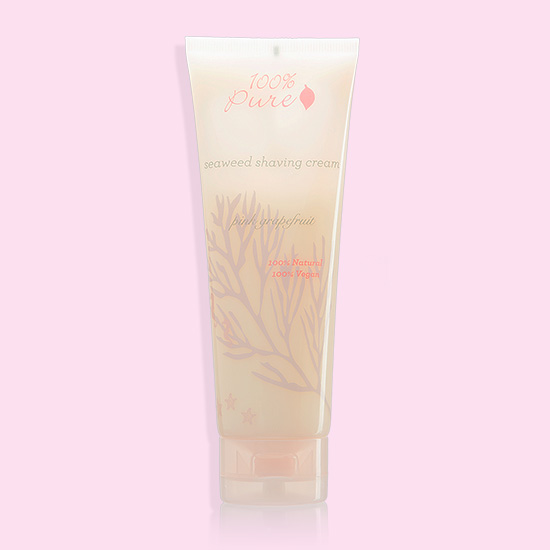 100% Pure's Pink Grapefruit Seaweed vegan shaving cream contains only the good stuff, all-natural ingredients to help nourish and protect your skin while shaving. Refreshing citrus essential oil helps energize and uplift!
Avalon Organics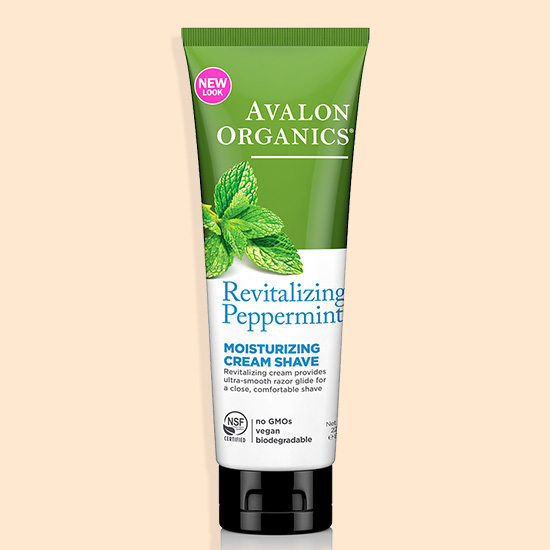 Avalon Organics Revitalizing Peppermint moisturizing vegan cream shave spreads easily over skin providing a smooth shave. Organic Pepperment Essential Oil and rich oat nutrition of Beta-Glucan helps refresh and hydrate skin while speeding the repair of nicks and skin irriration!
Where to buy? Most drugstores, iHerb or Amazon.
JASON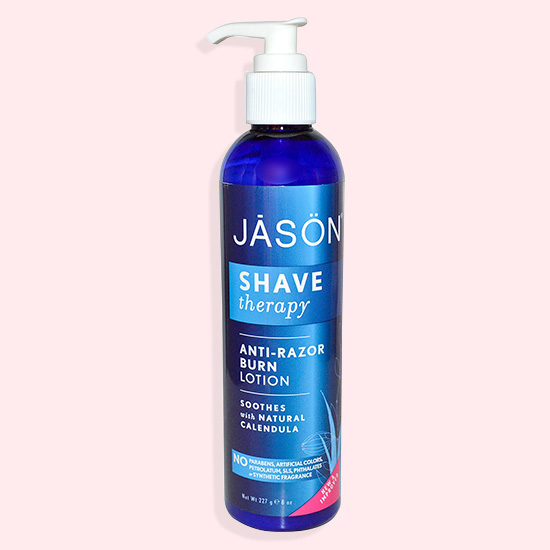 If you suffer from skin irritation, JASON's Shave Therapy Anti-Razor Burn Lotion may be the perfect solution! This vegan shaving lotion contains soothing properties like Calendula, Chamomile and Primrose Oil to help calm and lessen skin irritation.
Where to buy? Most drugstores, iHerb or Amazon.
I'd love to know, have you tried any of these cruelty-free and vegan shaving cream? or which vegan brand are you using now?
---
Disclaimer: This post contains affiliate links.