This post may contain affiliate links that at no additional cost to you, I may earn a small commission.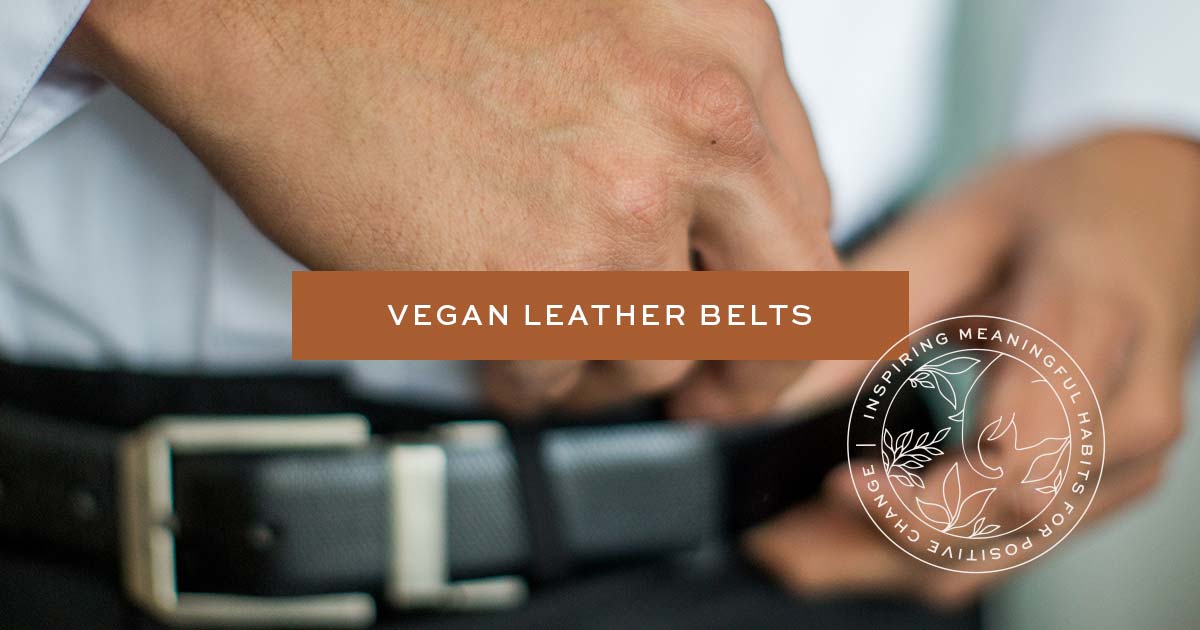 When transitioning to a cruelty-free closet, you'll want to pay attention to your accessories too. That's because some of those little accessories that add the final touches to your attire may contain animal materials. And that includes your leather or suede belt made from animal skins.
Thankfully, there are vegan leather belts that are just as stylish and durable as genuine leather belts, and some are even more sustainable and better for the planet too!
If it's time to switch out that old leather belt you have to a cruelty-free version then you may find this post helpful as I share some of my favorite vegan belts.
Whether you need a vegan leather belt for a fancy occasion or for everyday wear, there are many options sans animal cruelty.
List of Vegan Belts
I've rounded up some of the best vegan fashion brands with a variety of vegan belts. From functional to fashionable finds, there's something for you here in this list!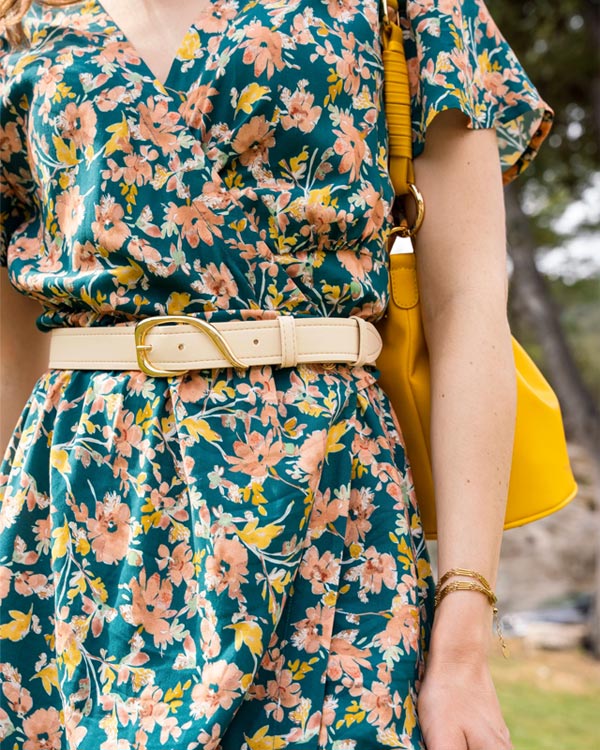 Minuit sur Terre
Vegan fashion and accessories brand, Minuit sur Terre makes some of the most gorgeous vegan leather belts for women. From timeless sleek belts to exquisite braided belts, and trendy pastel faux-crocodile belts. They have a large selection of styles and colors to choose from.
Ethically made in Portugal, Minsuit sur Terre's vegan belts are made from eco-friendly, recycled, and plant-based materials (including apple leather!).
---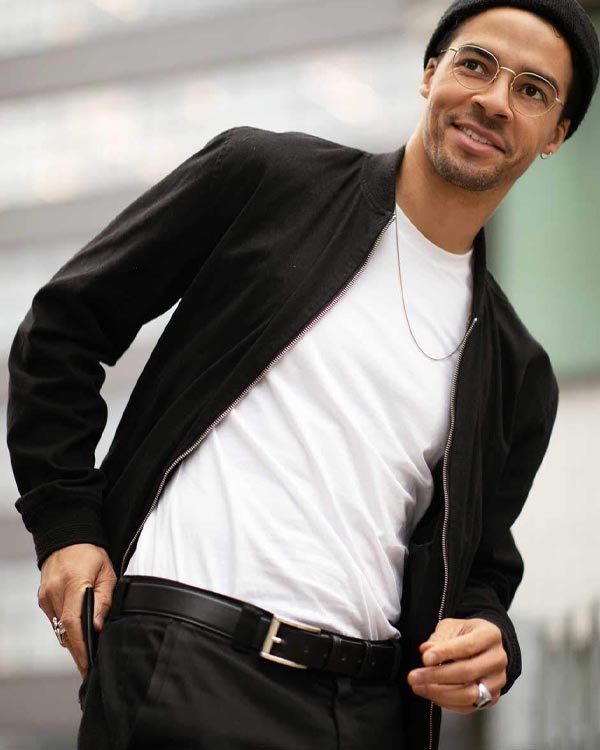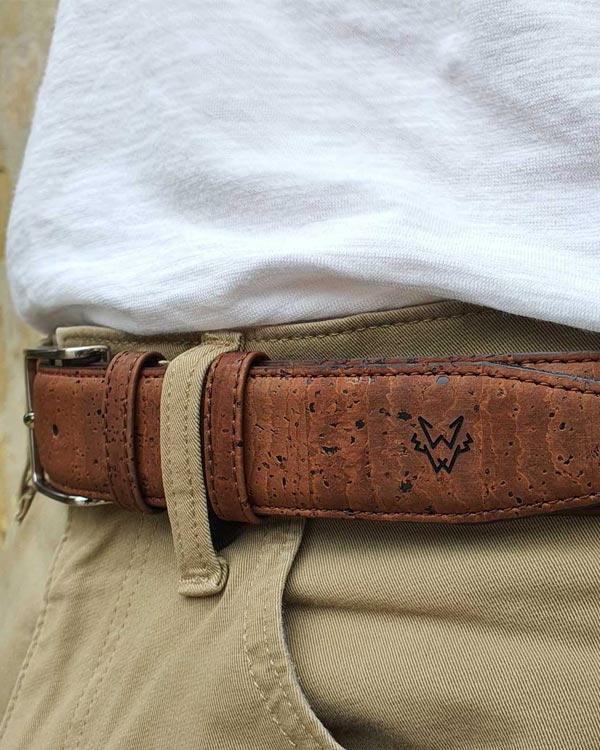 Watson & Wolfe – Vegan Belts for Men
Watson & Wolfe is a British vegan accessories brand with a collection of traditionally crafted belts handmade with high-quality vegan materials. All of their belts are made in small factories in Europe, with ethical working conditions.
Watson & Wolfe's offers a selection of everyday black and brown non-leather belts, as well as, a couple of casual sustainable cork belts.
---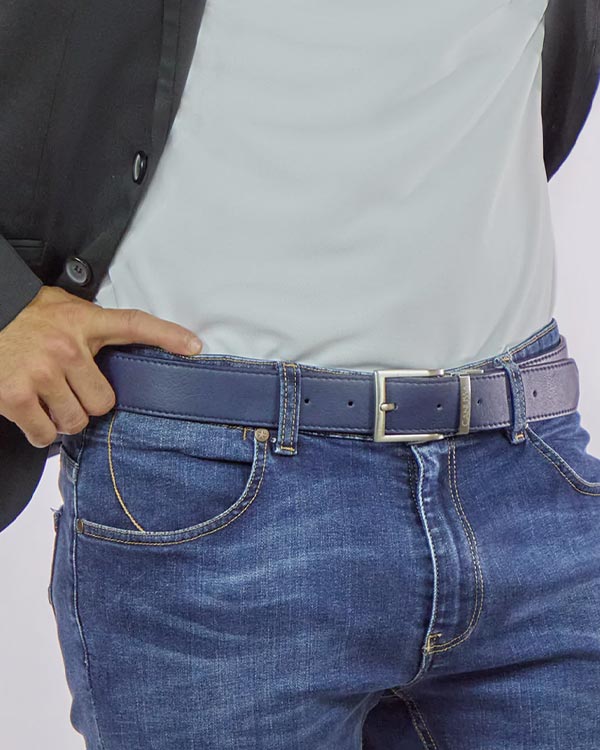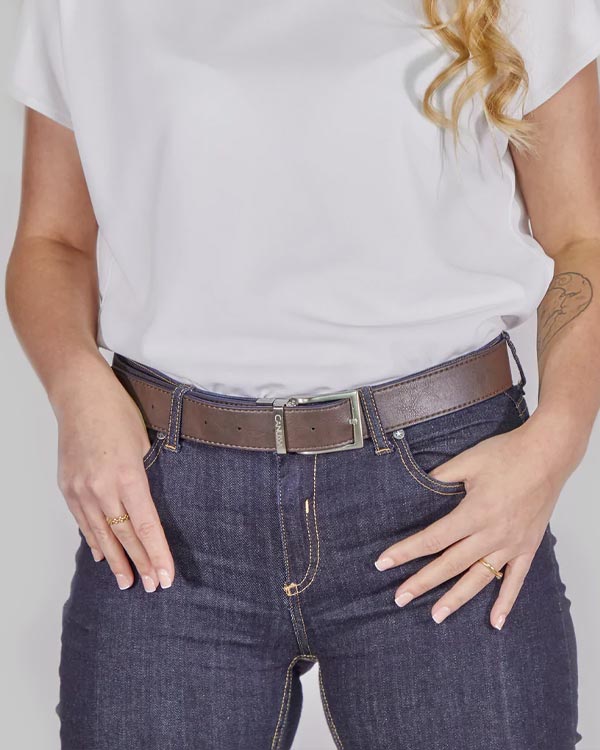 Canussa – Vegan Reversible Belts
Can you believe the photos above are the same belt!? Made in Spain, Canussa's unisex belts are vegan and reversible, allowing you to pair a single belt with however many outfits as you wish! Canussa's vegan leather belts feature a reversible buckle that is easy, yet durable, for you to switch between the two side of colors.
---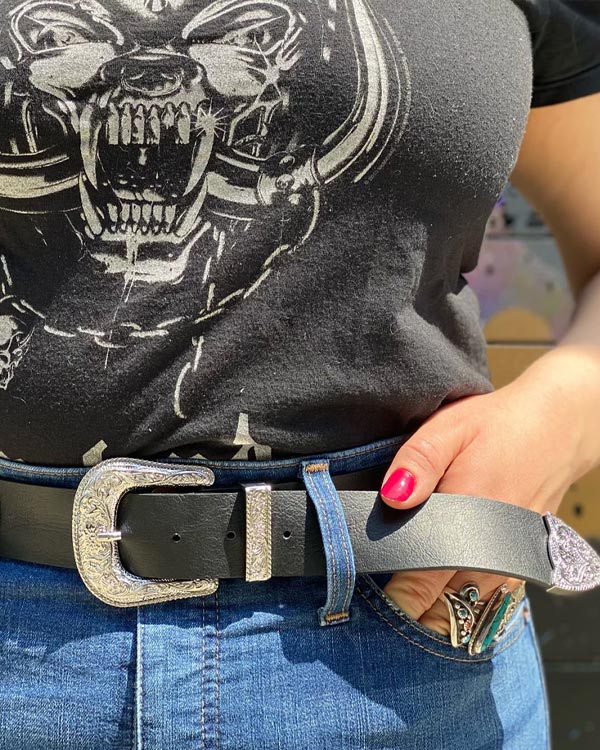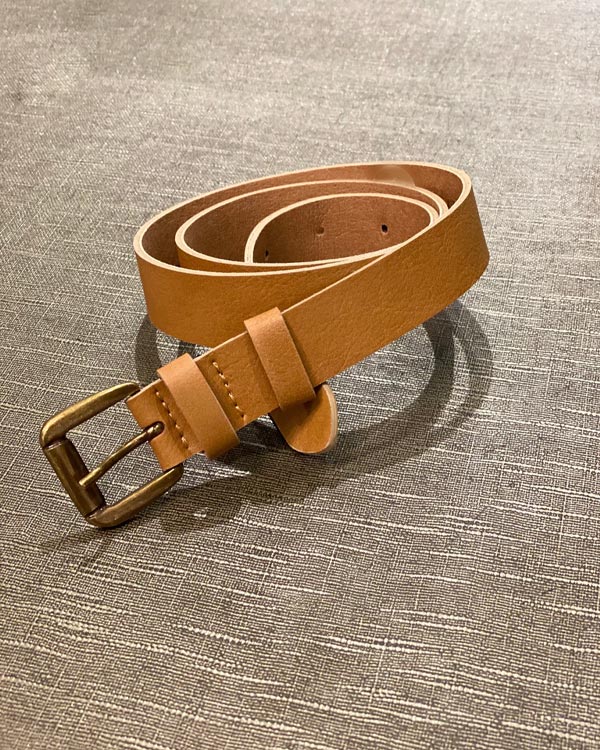 Novacas – Vegan Leather Belts
Novacas has a range of classic non-leather belts for men and women. My favourite is this western-inspired vegan belt that's ethically handmade in Portugal with EU Ecolabel certified sustainable materials. Novacas is the house brand of Moo Shoes, a vegan-owned store on Lower East Side of Manhattan. Moo Shoes carries a collection of 100% vegan belts from other brands that are also listed here!
---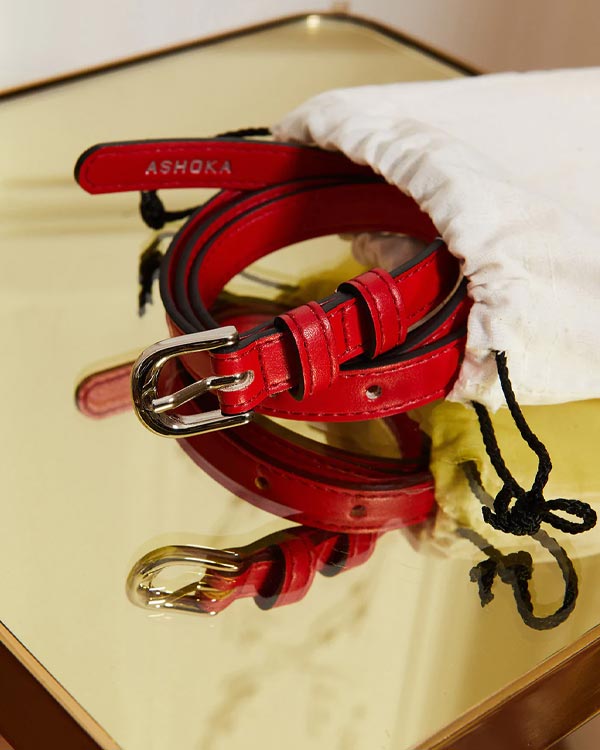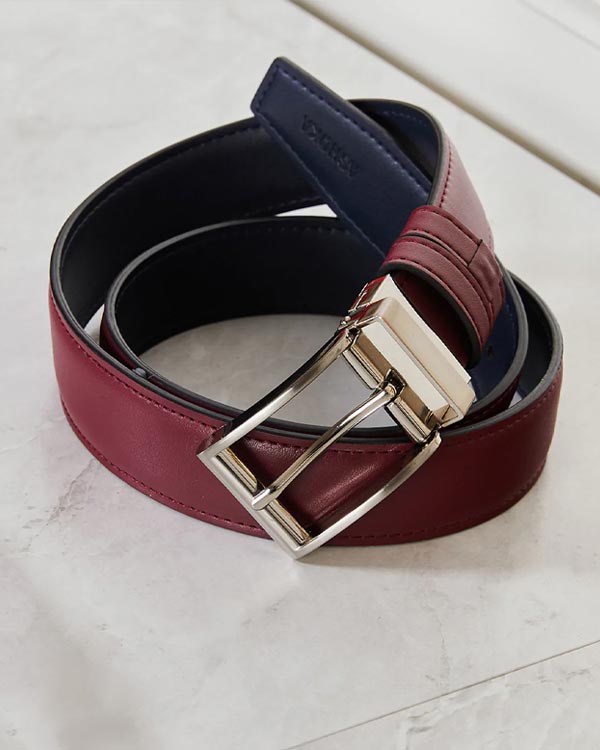 Ashoka – Apple Skin Belts
If you're looking for vegan leather belts where sustainability meets luxury then Ashoka is where you'll find it. The French luxury vegan accessories brand has a selection of apple leather belts for women in a variety of colors.
---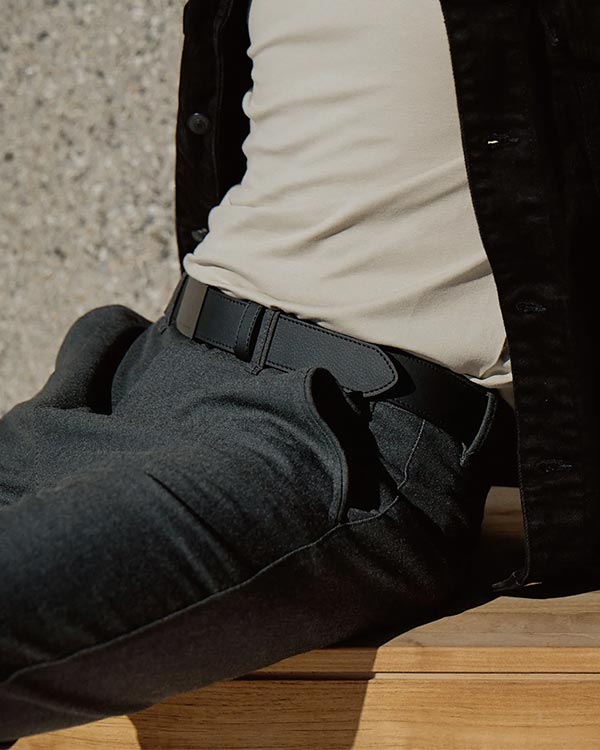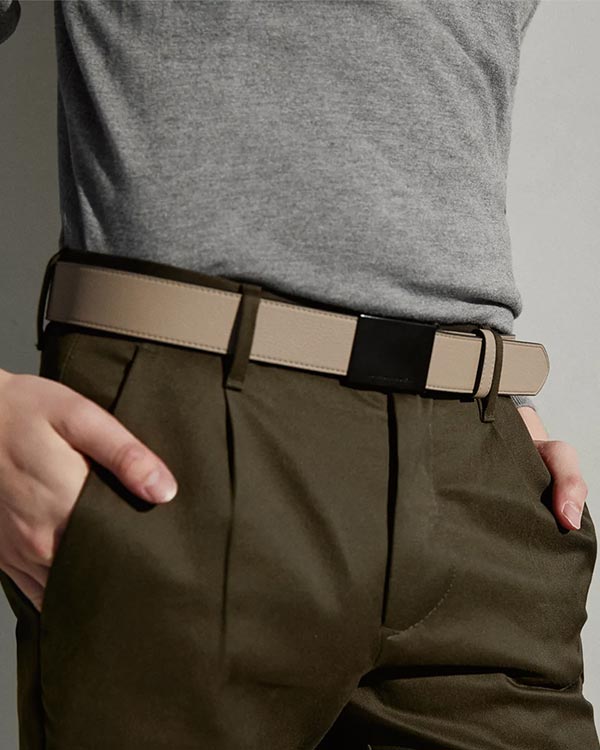 von Holzhausen
von Holzhausen makes vegan belts for the modern minimalist. Their simple and high-quality non-leather belts are made from recycled plastic called Technik-Leather which they claim to be a 100% vegan and sustainably-made performance fabric designed to capture the essence of leather.
---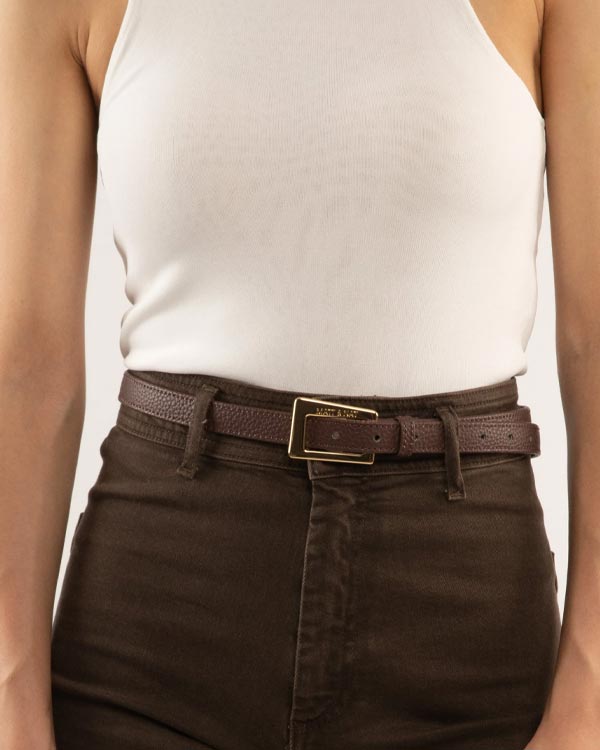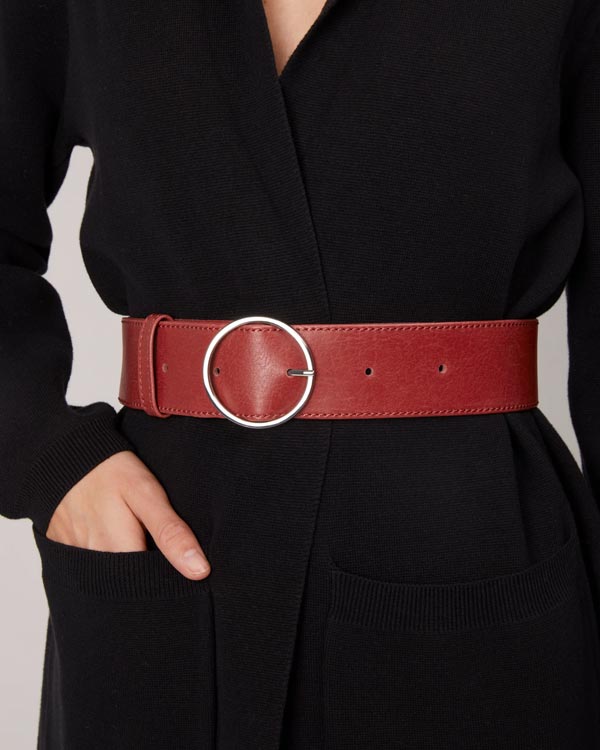 Matt & Nat – Vegan Leather Belts for Women
Canadian vegan fashion brand, Matt & Nat carries a line of women's belts in various colors and styles. I own a couple of their belts and they've held up quite well from my experience. But note that Matt & Nat doesn't disclose on their website what type of vegan material they use to make their belts or where their vegan belts are made from, the label on my belts from the brand says "Made in China" and "100% Polyvinyl Chloride" (PVC).
---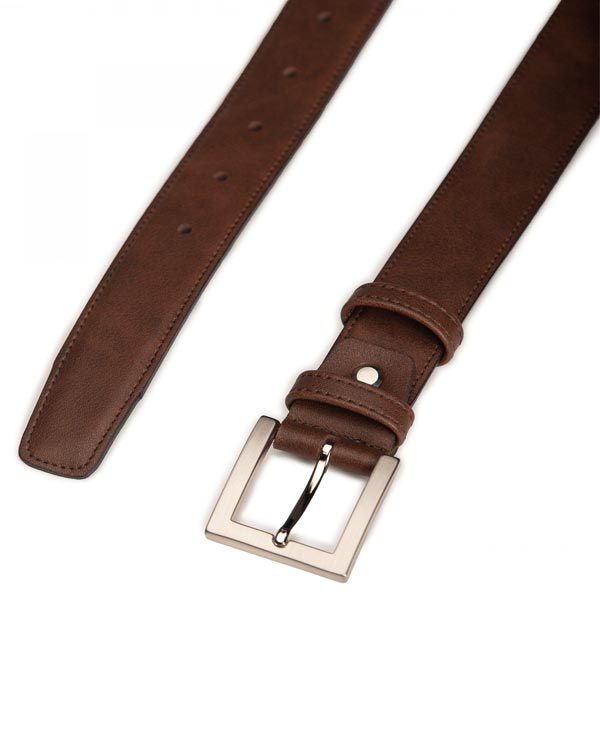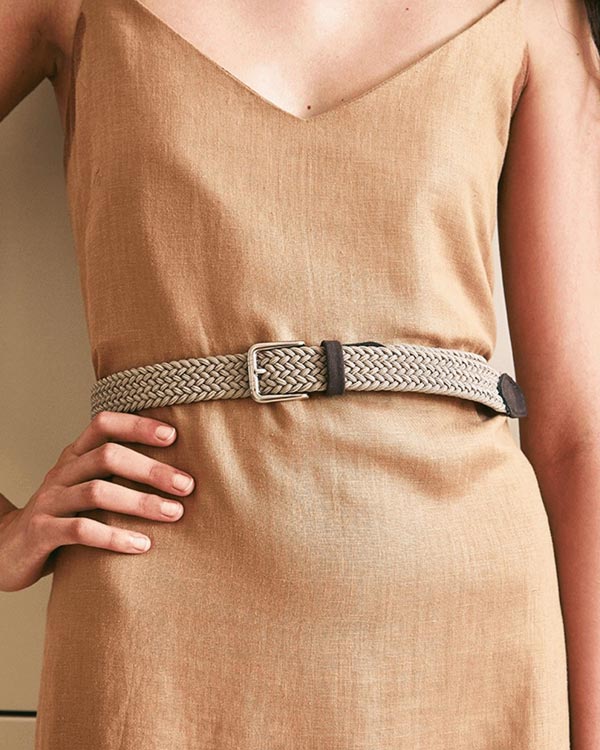 nae – Vegan Belts
Whether you're looking for a vegan leather belt, vegan suede belt, or a braided vegan belt, nae has a great selection to choose from! Many color and style options to shop from. They're all beautifully hand-made in Spain with ecological and resistant microfiber, in a system free of CO2 emissions.
---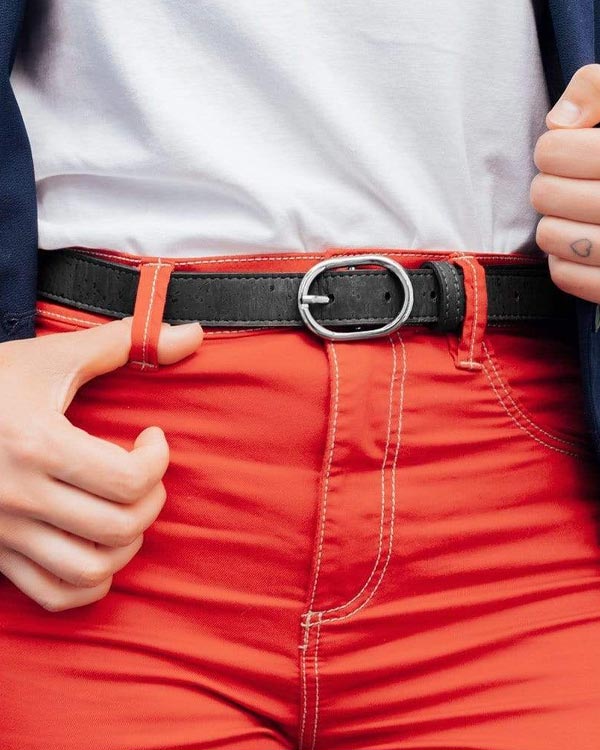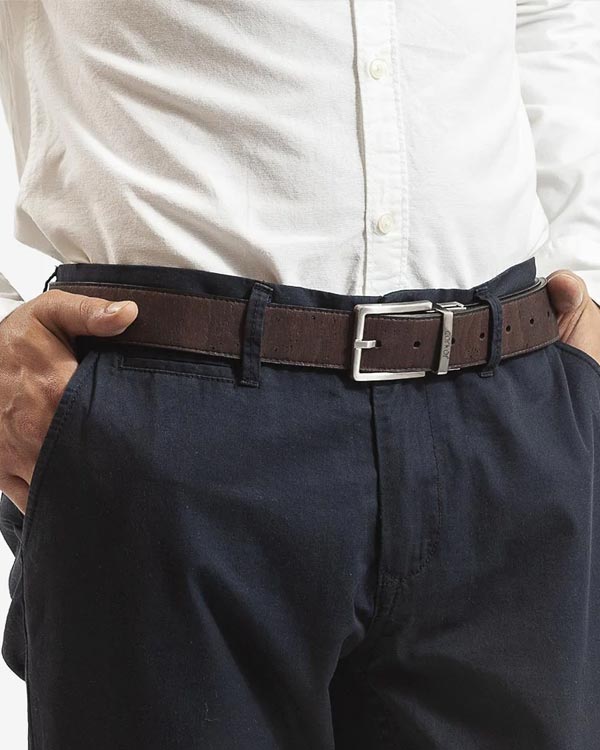 Corkor – Cork Belts
Handmade in Portugal, Corkor's beautiful sustainable vegan belts are made with genuine cork and the company offers a 2-year warranty ensuring the durable and resistant material and craftsmanship. Corkor has styles for both men and women and they all come in classic black, brown, and light brown.
---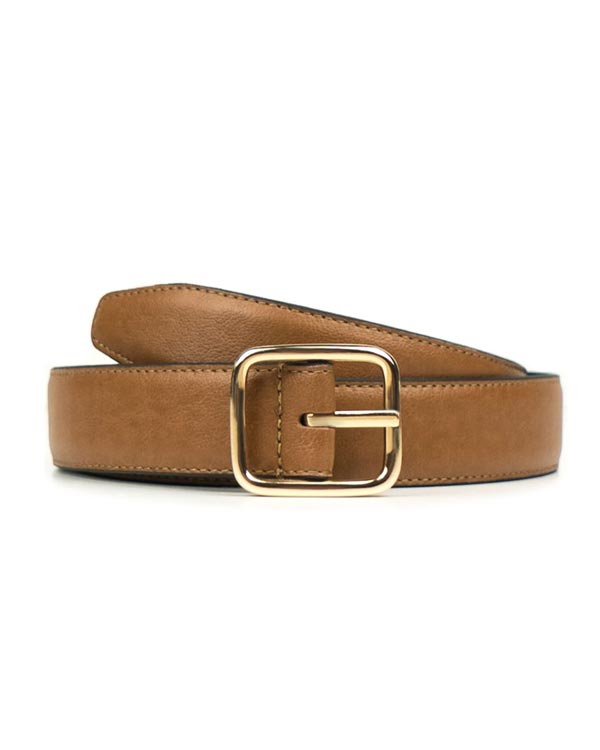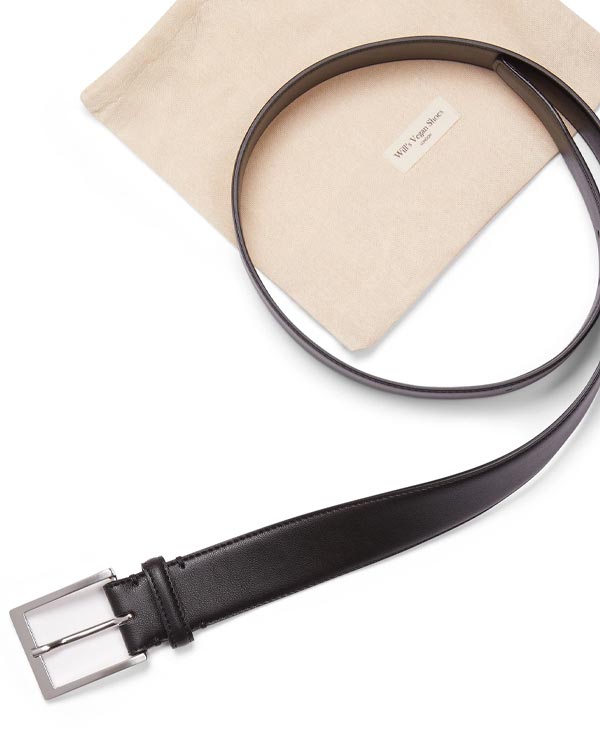 Will's Vegan Store
Will's offers a variety of vegan casual and dress belts for men and women. Their belts are ethically handcrafted in Portugal, with Italian vegan leather made with plants created with bio oil sourced from organic cereal crops grown in Northern Europe in a carbon neutral process.
---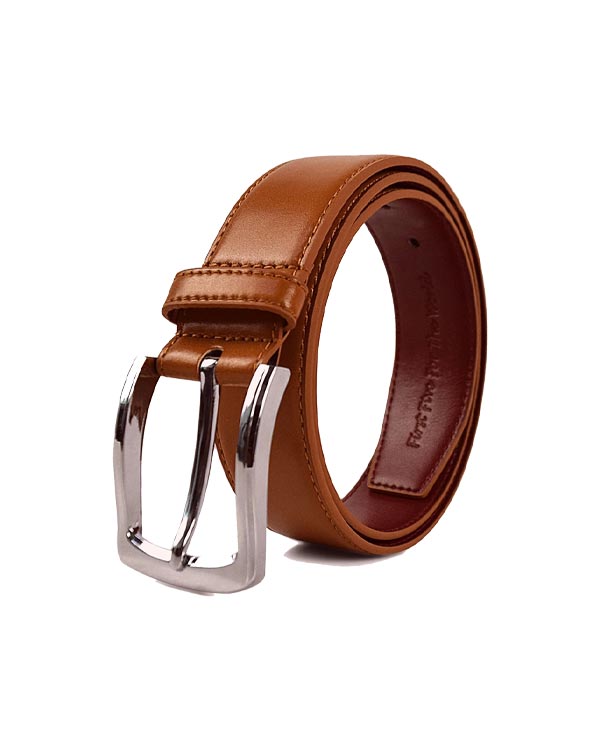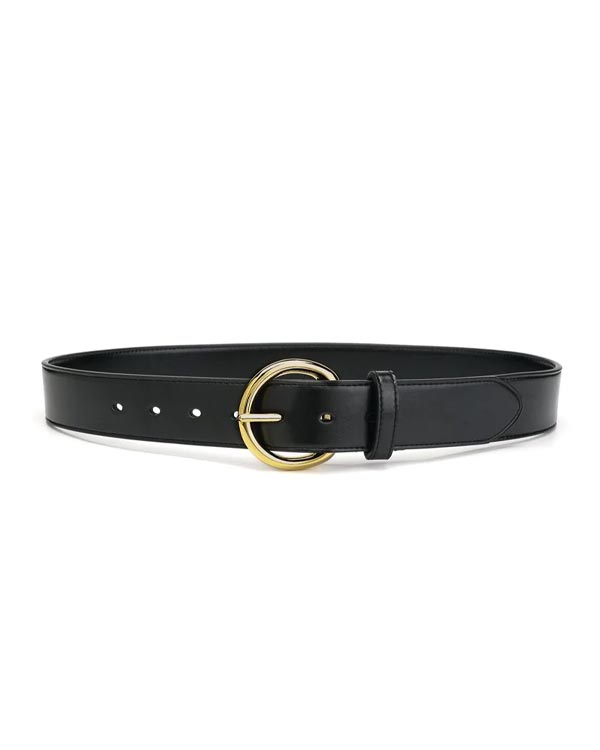 Doshi Vegan Belts
For best vegan dress belts, I would recommend checking out Doshi! They have lots of great styles and colors to shop from. This modern polished professional vegan belt would look great paired with a suit or dress pants. I also got to try Doshi's pink reversible vegan leather belt!
(Receive 10% OFF on orders over $50. Code: ETHICALELEPHANT10)