This post may contain affiliate links that at no additional cost to you, I may earn a small commission.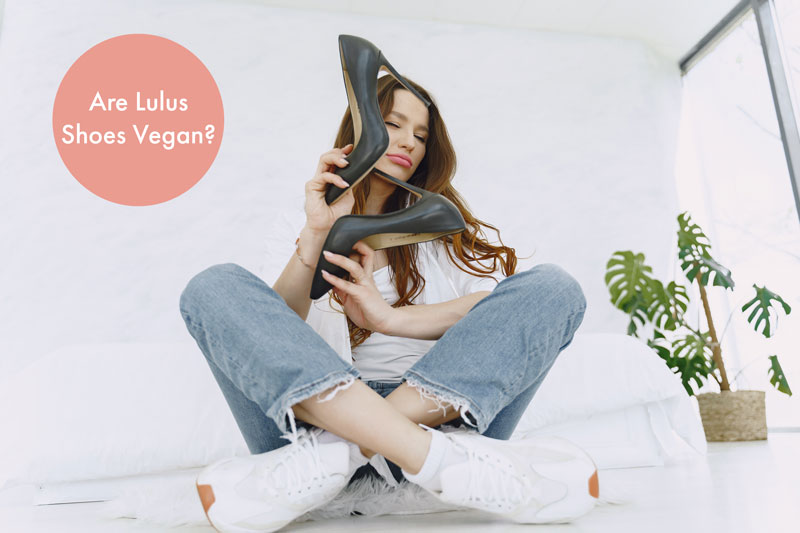 I've been a fan of Lulus for years. In fact, I bought the dress and shoes I wore to my brother's wedding in 2016 from Lulus. And since the start of my blog, I've promoted and recommended countless Lulus vegan shoes, vegan leather jackets, and their stylish handbags in several of my shopping guides.
I really loved that Lulus offered a great range of fashionable yet affordable vegan options made without animal materials.
However, a couple of readers have messaged me asking whether the glues in Lulus so-called "vegan" shoes were made with animal-based glues. This was something I never really thought about before.
It turns out that although most shoe glues used today are made from synthetic and non-animal sources, but there's no guarantee that all shoe manufacturers are currently using the synthetic option instead of animal-based glues.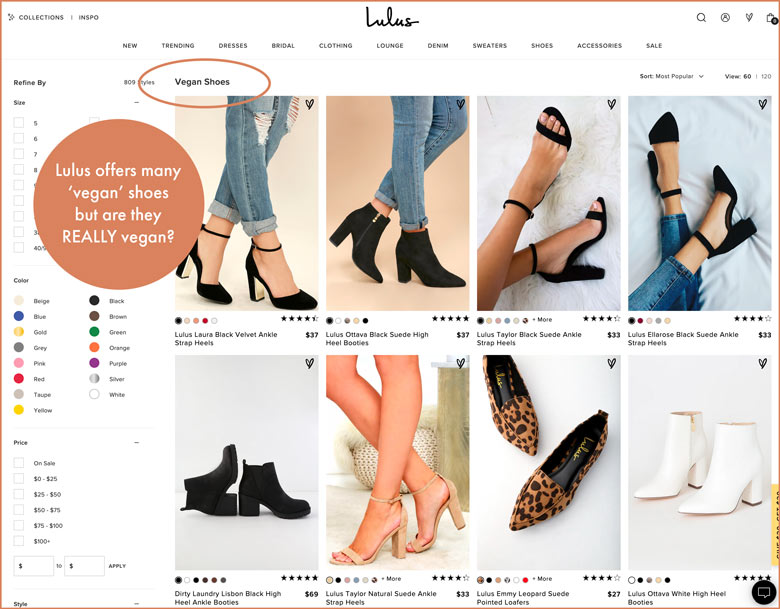 Is Lulus Vegan?
So, this led me to ask whether Lulus uses non-animal-based glues in their "vegan" shoes. I asked the brand and they responded by saying,
"Many of our items are made specially for Lulus by private label manufacturers, so we don't have an ingredient list to share for the shoe glues being used. However, I do want to reassure you that we take care in ensuring our products are vegan before we label them as having "All vegan friendly, man made materials." Additionally, it's now common practice in the industry to use synthetic shoe glues."
Based on Lulus response, it doesn't seem like Lulus has gone through the process of verifying or making sure the glues used to make their "'vegan shoes" are non-animal-based and actually vegan.
They state that they take care of ensuring the products they label as vegan are made from all vegan-friendly, man-made materials. But this only implies the materials and fabrics used are vegan, such as non-animal-derived leather, suede, fur, wool, silk, etc.
I have emailed over 100 mainstream shoe brands (so far) and some of them were able to confidently and reassuringly respond back to me stating their glues are not animal-based.
So, it's disappointing that Lulus is unable to guarantee or claim the glues used in their "vegan shoes" are non-animal-based.
Since Lulus is unable to confirm its glues are vegan, this alone may be a deal-breaker for many vegans. And for others, the glue may be a non-issue as some consumers are only concerned with whether shoes are made with vegan leather and fabrics.
It's up to you whether or not you would consider Lulus products to be vegan or not, but I wanted to share the information and response that was provided to me.
Is Lulus Ethical?
It should also be noted that Lulus scored very poorly on the Good On You app and was rated as 'We Avoid'. The reason being, "Lulus provides insufficient relevant information about how it reduces its impact on people, the planet or animals."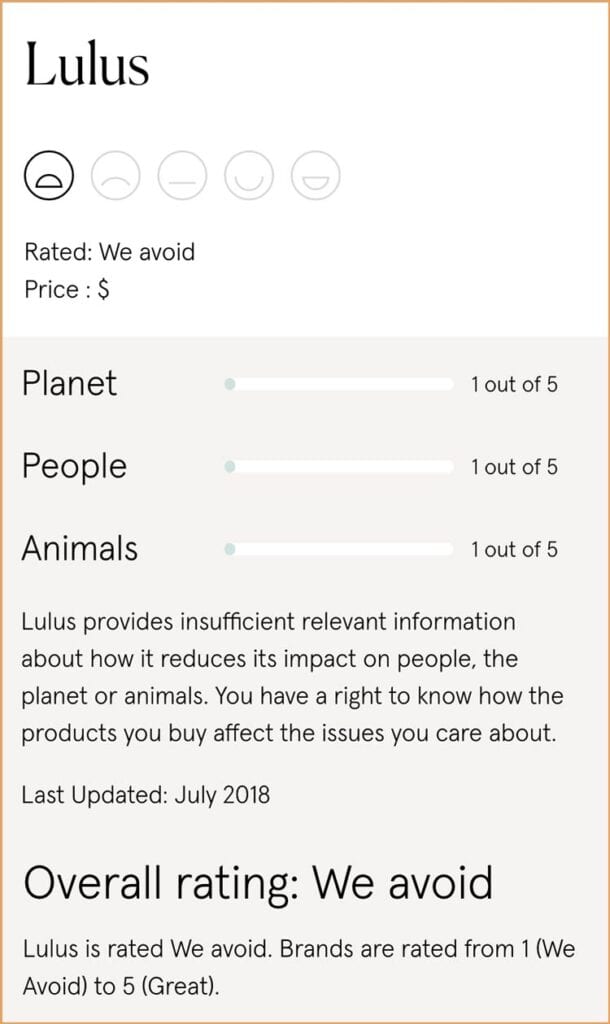 In addition, I wasn't able to find any information on Lulus' sustainability or social practices. Although I think it's great to see the company offering a range of vegan products, but due to their lack of transparency and information on their ethical practices, I have chosen to no longer promote or recommend Lulus on my blog. (Note: you may see Lulus mentioned in my older posts)
I think there are so many other amazing ethical and vegan alternatives available on the market today that there's no reason to continue to support or buy from companies that refuse to address these important issues.
Vegan Alternatives to Lulus:
I would recommend the following affordable and fashionable vegan footwear brands to Lulus:
---