This post may contain affiliate links that at no additional cost to you, I may earn a small commission.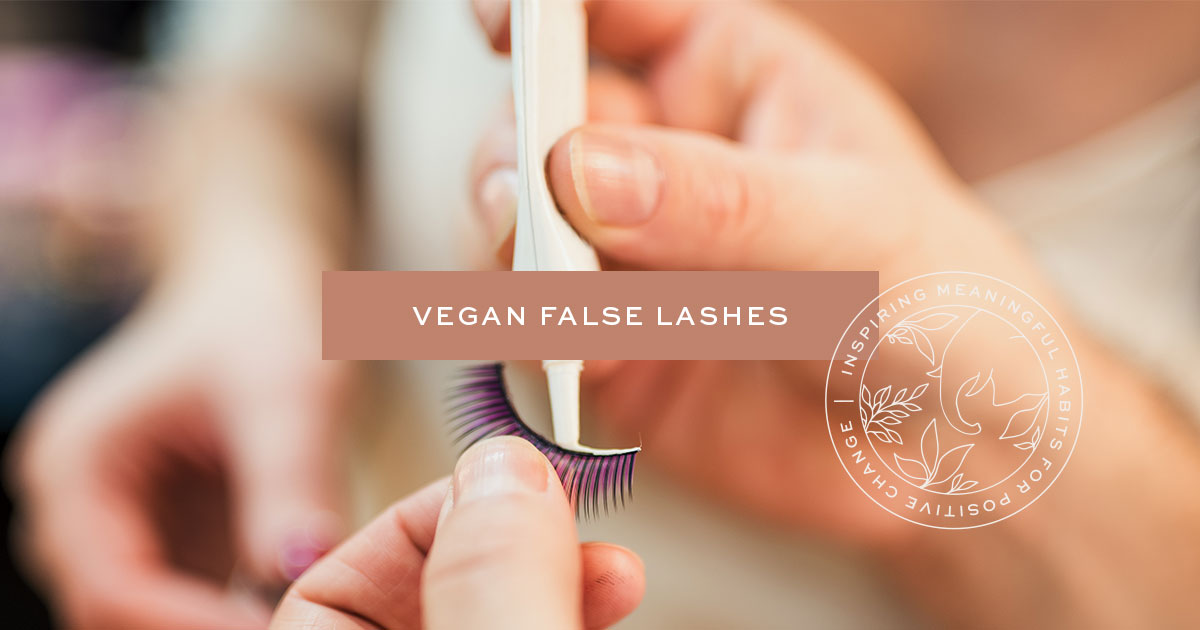 Elevate your glam game guilt-free with vegan lashes that are as ethical as they are fabulous.
Whether you're a makeup aficionado or a newbie to the cruelty-free beauty scene, this guide will empower you to make informed choices while embracing the art of vegan lash perfection.
Note: Mink lashes are NOT cruelty-free. If you want truly cruelty-free lashes where no animals are ever harmed in the process, then opt for synthetic or faux mink lashes instead.
Cruelty-Free & Vegan False Eyelashes
From luxurious lengthening to dramatic volume, embrace the allure of vegan lashes that make a statement while aligning with your values. Gone are the days of compromising ethics for glamour. With our carefully curated list of the leading cruelty-free false eyelash brands and recommendations, you'll navigate the realm of vegan lashes effortlessly, unlocking the secret to lush, guilt-free flutter.
I also have a list of 10 best vegan lash glue that you can use with any of these cruelty-free and vegan false eyelashes.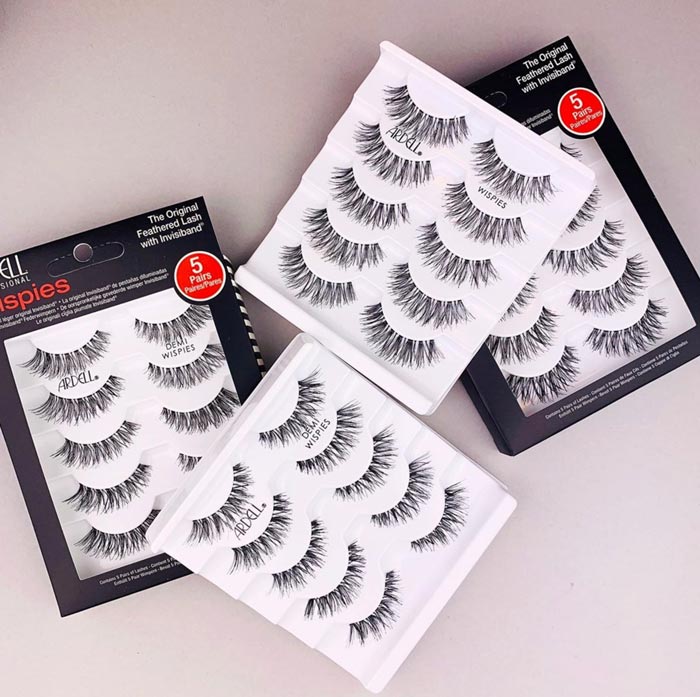 Ardell is my go-to brand for false lashes because they're super affordable, and they come in a variety of different styles. You can find Ardell at just about any drugstore, and they're also readily available on Amazon too. All of Ardell's lashes are 100% animal-free, so you can choose from their different styles without having to worry about animals being harmed for your falsies.
I love Ardell multi-packs, get four of their lashes at a sweet price and their Demi Whispies are my absolute fave.
Price: around $5/each
Where to buy? Most drugstores and on Amazon
---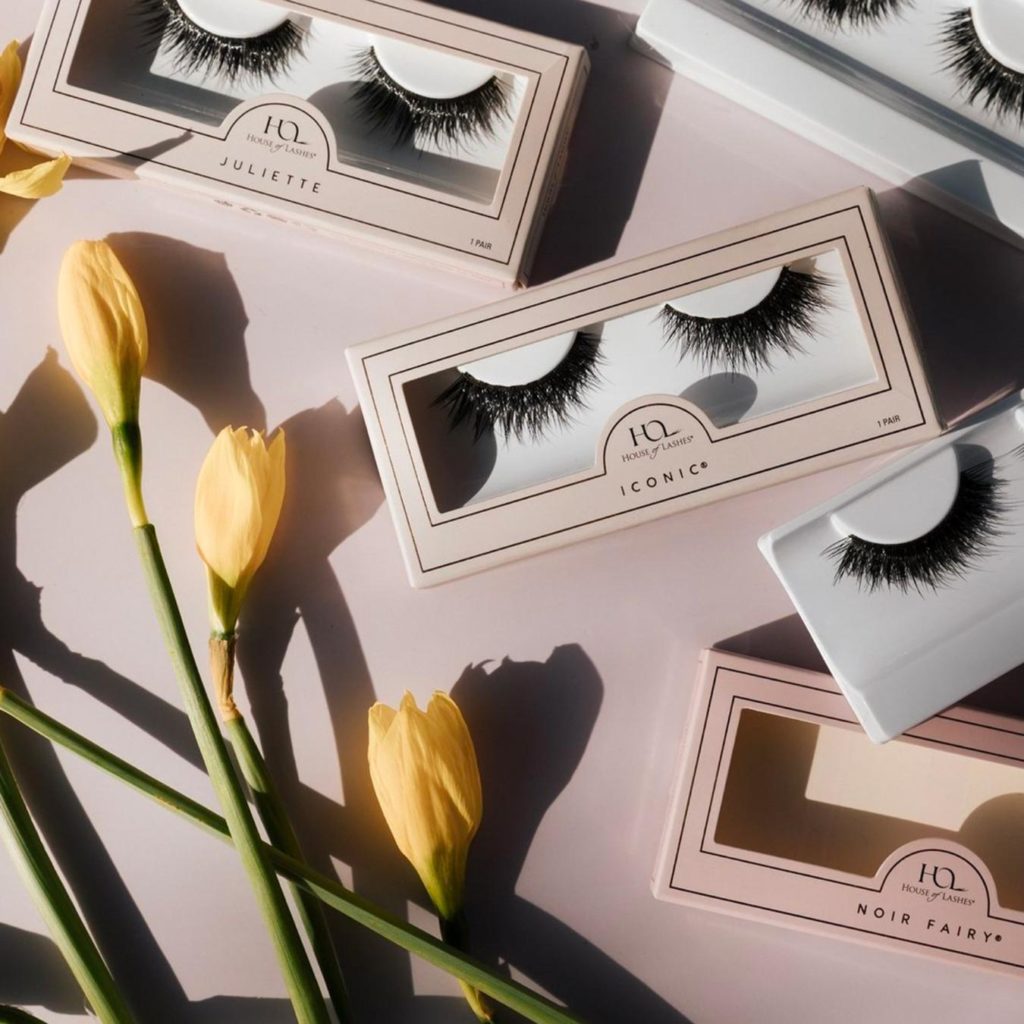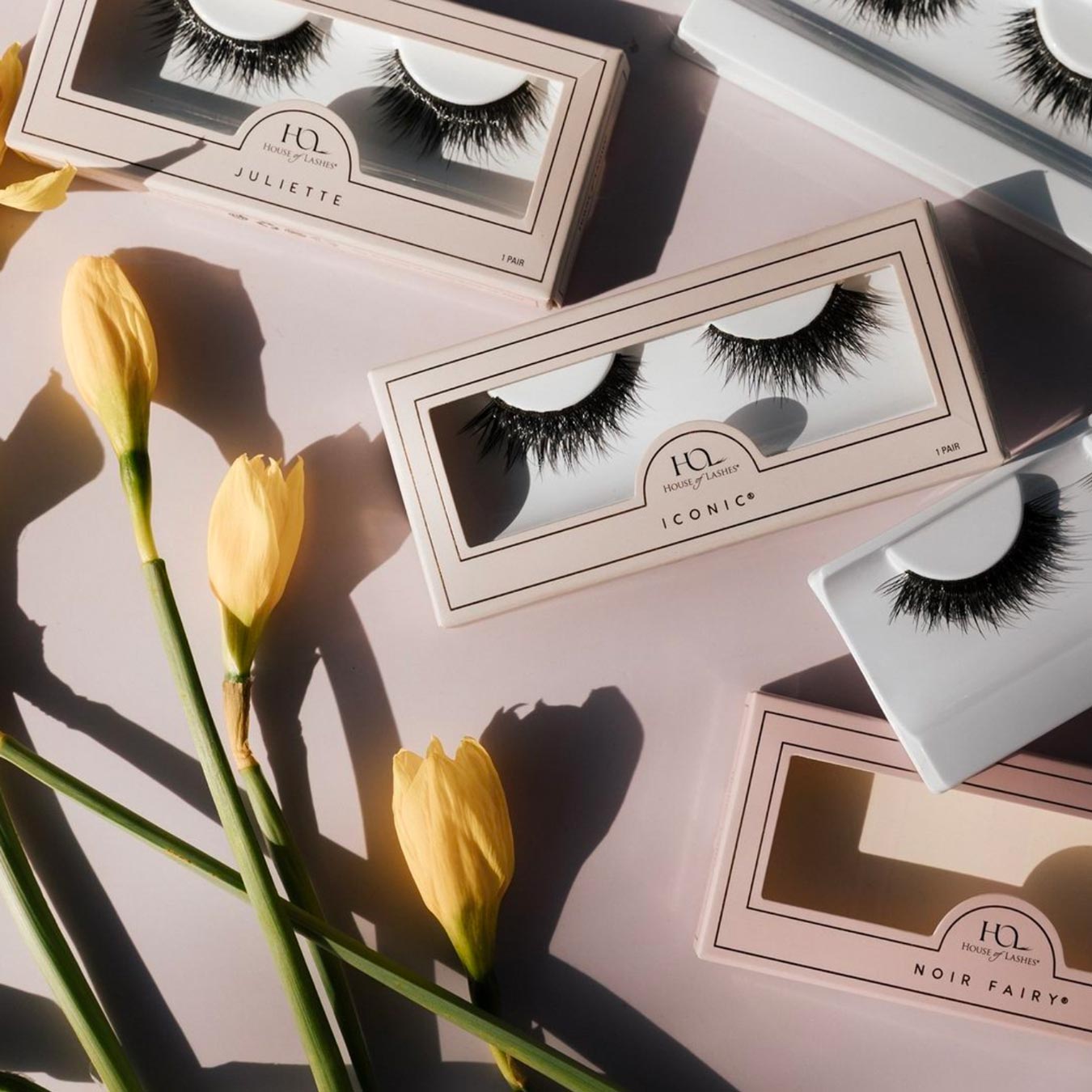 House of Lashes is 100% cruelty-free. All of their false eyelashes are handcrafted using 100% sterilized premium human hair and cruelty-free synthetic fibers. I especially love how House of Lashes are beautifully packaged in recyclable packaging!
Price: $7-$14
Where to buy? houseoflashes.com, Ulta and Sephora
---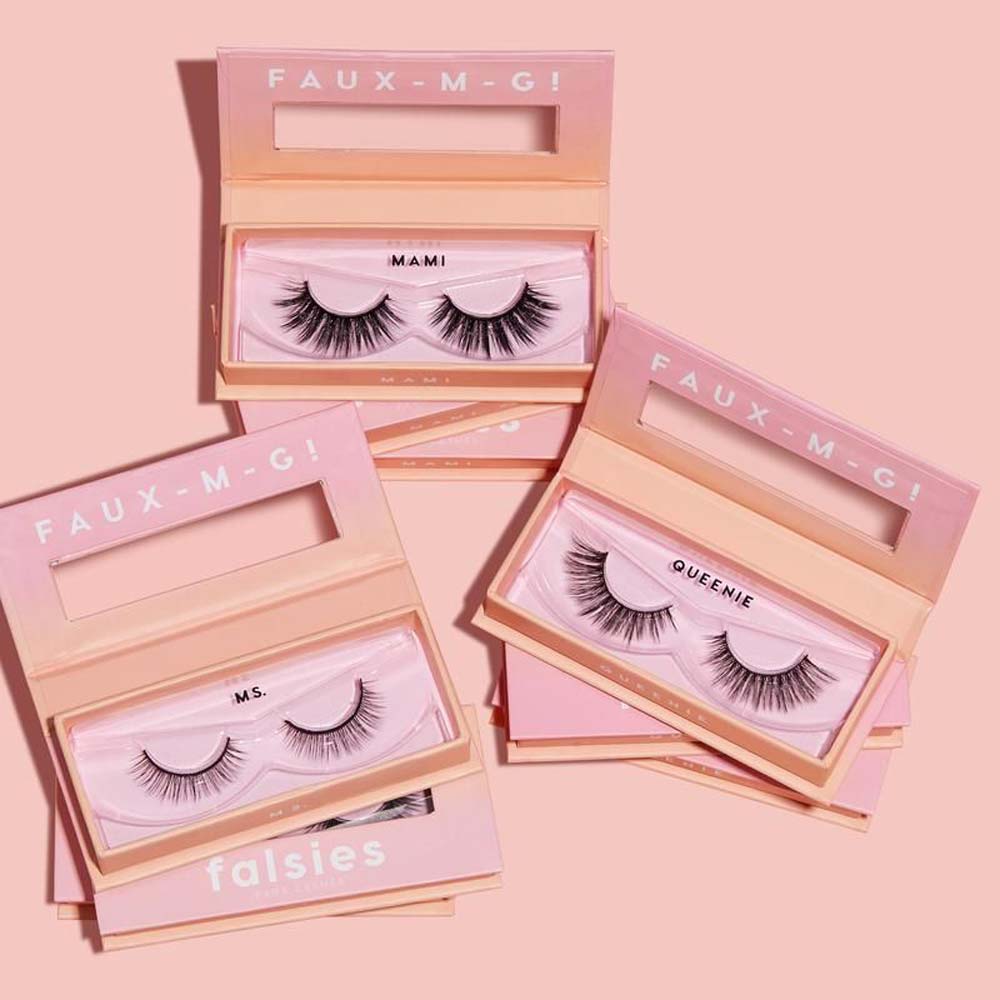 ColourPop Faux Lashes
Complete your cruelty-free makeup look with ColourPop's faux mink false lashes. Made with the softest 100% synthetic fibers that are lightweight, effortless, and add the perfect finishing touch to your look.
Price: $4-8
Where to buy? colourpop.com
---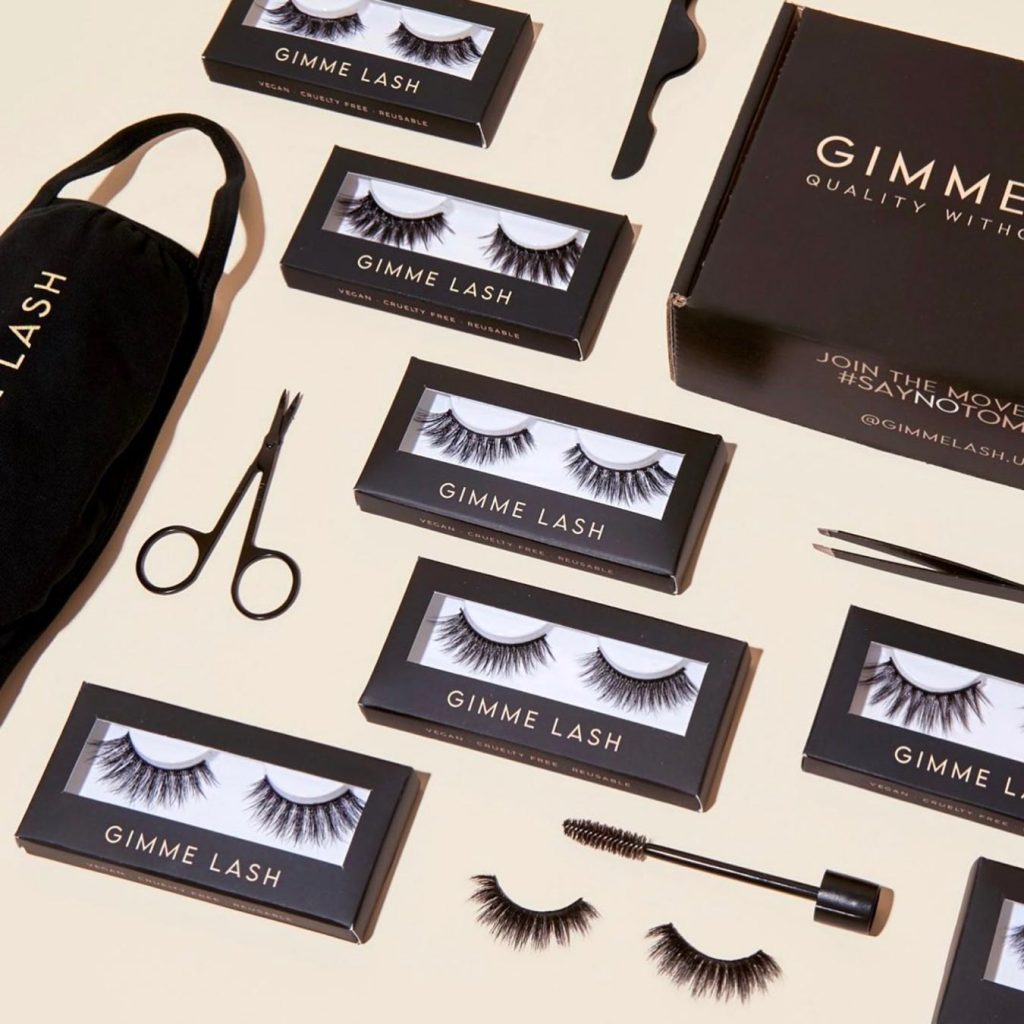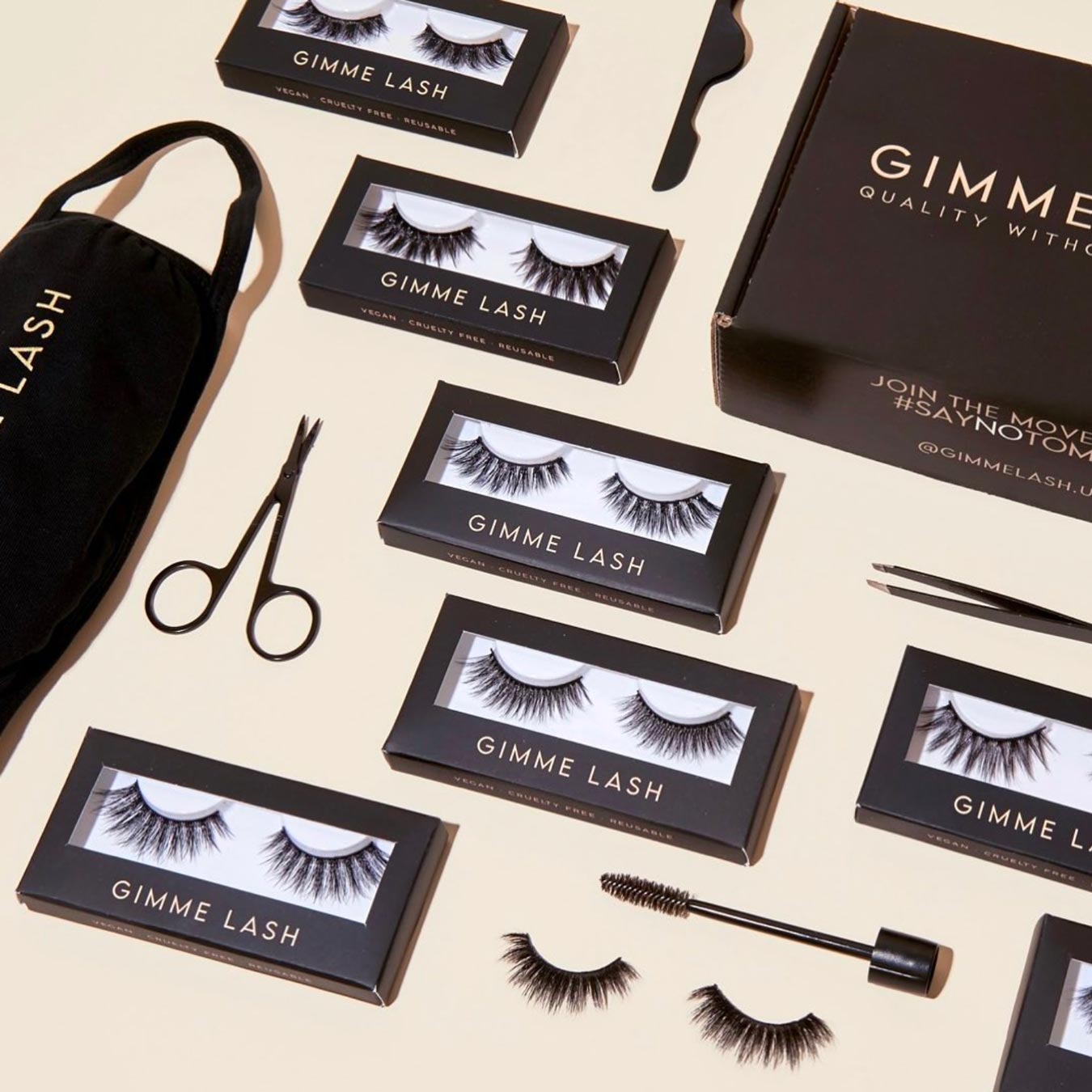 Gimme Lash
Gimme Lash offers mink-free and 100% vegan false lashes in an assortment of styles for every eye shape and for every desired look. Their lashes are hand-crafted from synthetic fibers that look and feel like real hair without animal cruelty. Additionally, Gimme Lash is designed with the perfect curl to blend in with your natural lashes and is durable enough to be reusable.
Price: $10-$19
Where to buy? gimmelash.com
---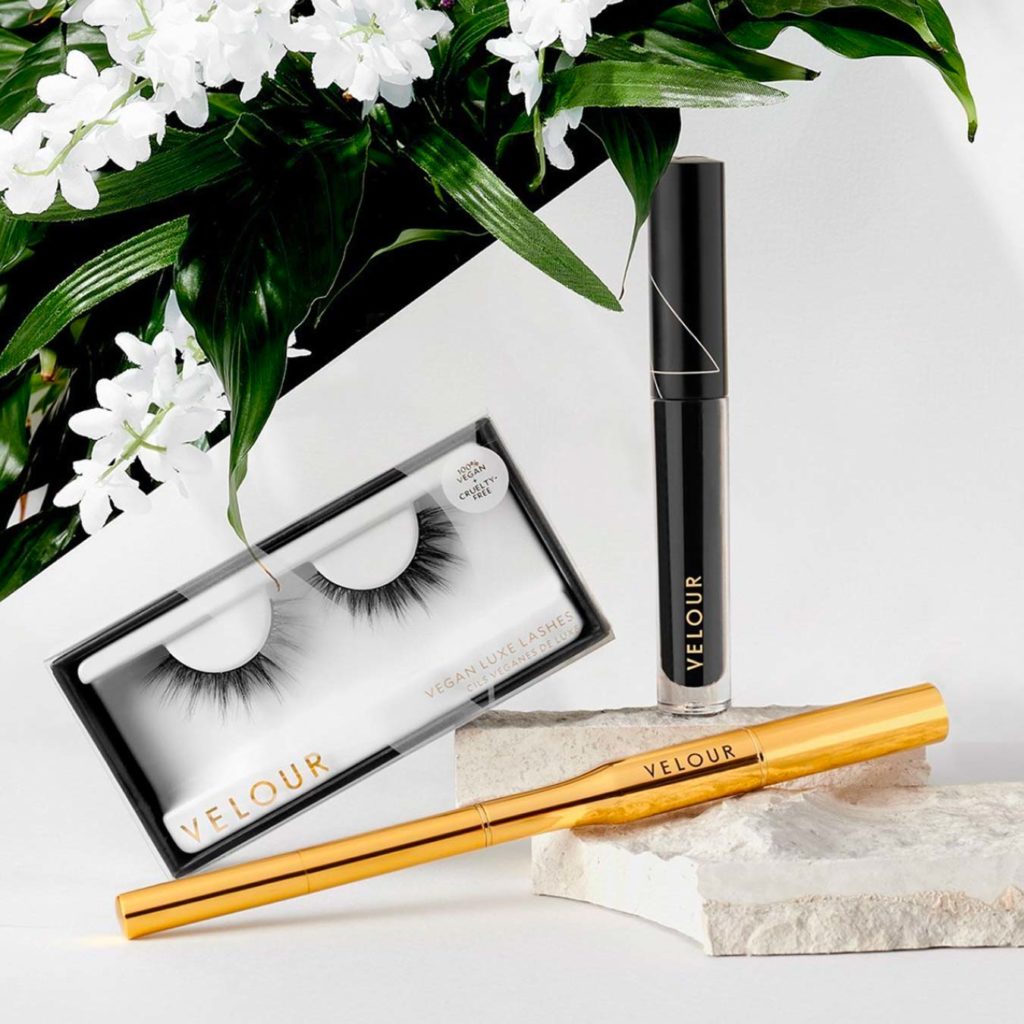 Velour Lashes
In 2020, Velour Beauty stopped producing mink lashes and switch over to making all their false lashes out of premium, innovative, vegan lash fibres. Now all of their lashes are 100% vegan and truly cruelty-free. Velour has a range of hand-made silk and faux vegan mink lashes from whispies, effortless, and dramatic styles to choose from. Every pair of Velour lashes can be worn on average 25+ applications.
Price: $26-27
Where to buy? velourbeauty.com
---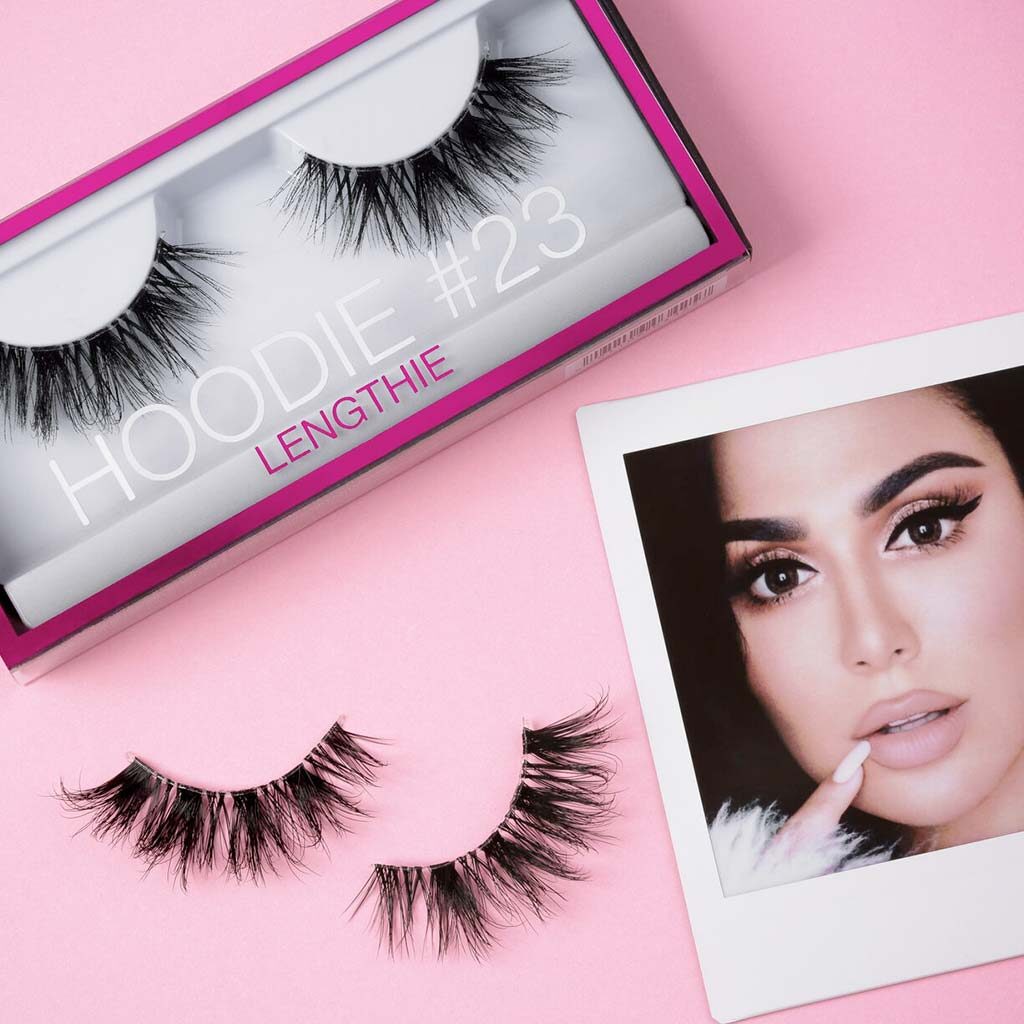 Huda Beauty
Make a dramatic statement with Huda Beauty's faux mink eyelashes! Browse their collection of luxurious, long, & full false lashes that look like lash extensions. Huda Beauty offers a huge selection of Faux Mink lashes in a variety of lengths, shapes, and sizes.
Price: $18-$23
Where to buy? hudabeauty.com
---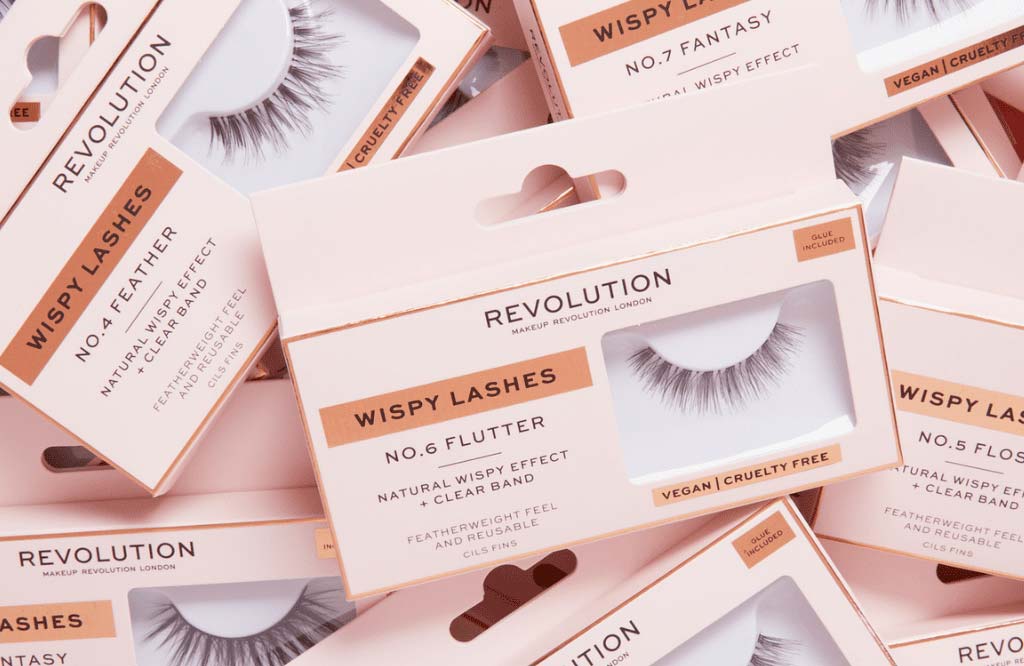 Revolution
Take your glam to the next level with Revolution's False Eyelashes. Choose Minky or Wispy Lashes for a bold look or Doll or Fluffy Lashes for a more natural look. Revolution also offers magnetic lash kits and reusable faux mink eyelashes that can be reused up to 15 times.
Price: £3-£8
Where to buy? revolutionbeauty.com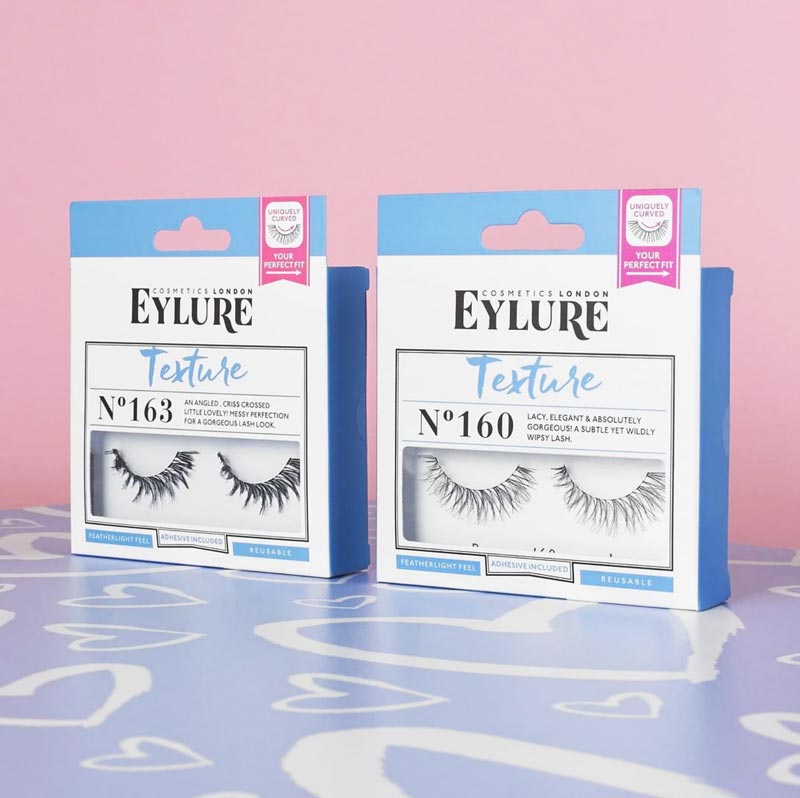 Eylure False Lashes
Eylure has an impressive range of cruelty-free lashes including natural, volume, dramatic, luxe, and even magnetic lashes! Eylure lashes are made with premium synthetic fibres that look and feel like animal hair but without the cruelty!
Price: $5-20
---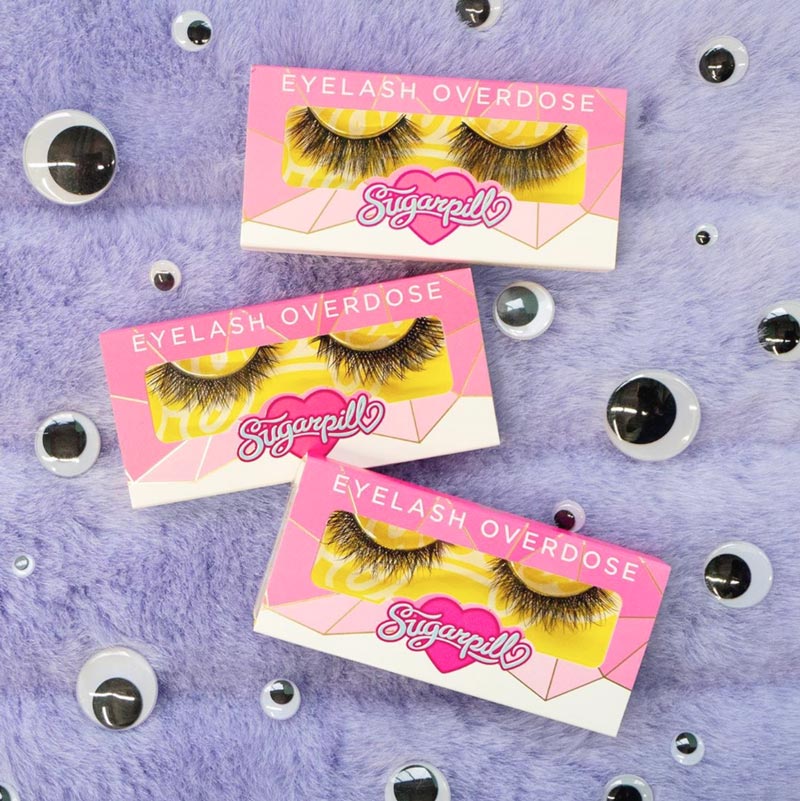 Sugarpill Lashes
Sugarpill lashes offer a beautiful range of luxurious and dramatic false eyelashes, all of Sugarpill's cruelty-free and vegan lashes are made with synthetic hair or natural human hair. My fave is Halo!
Price: $13/each
Where to buy? Amazon and Beautylish
---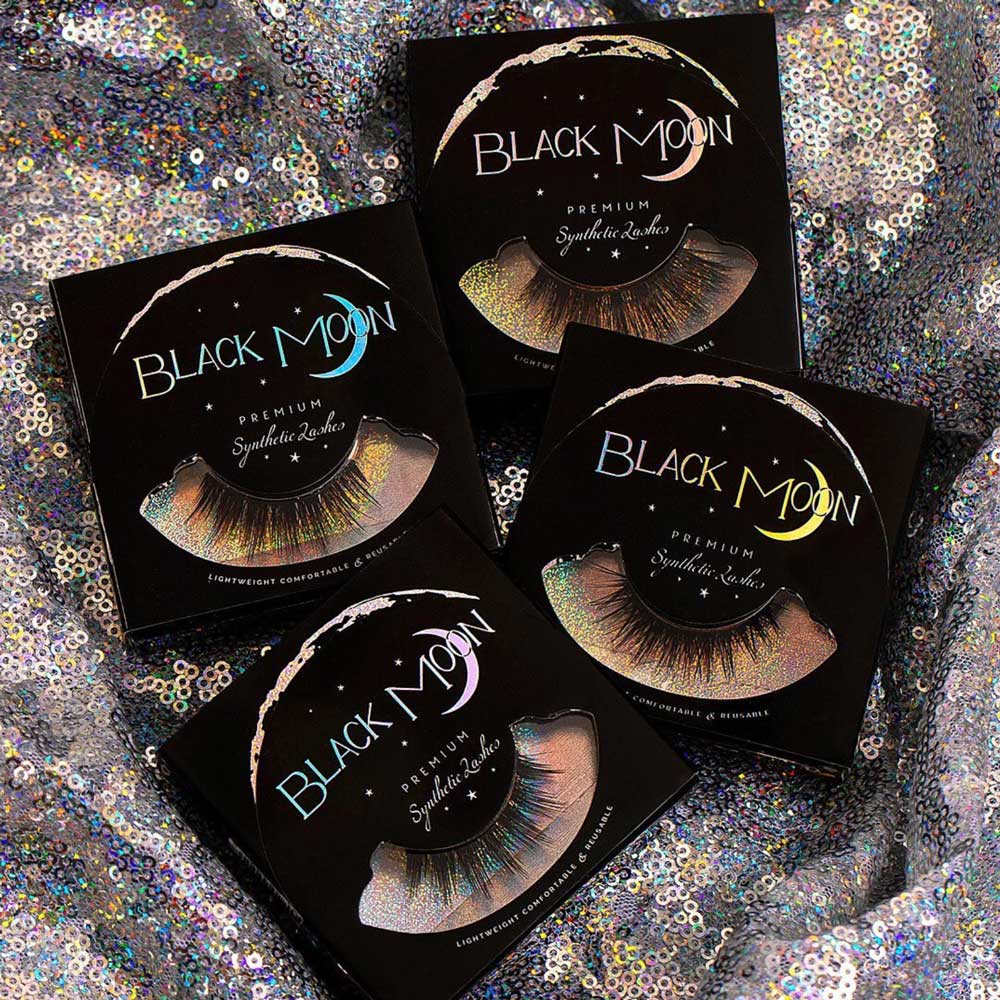 Black Moon Cosmetics
Black Moon Cosmetics are known for their gothic cruelty-free and vegan makeup products, but did you know they also have vegan lashes? Black Moon Cosmetics' Fur Free Collection of vegan lashes are made with poly-synthetic fibers that mimic the "mink" look and feel without the cruelty. They claim their cruelty-free lashes are comfortable, reusable, and lightweight. They come in a variety of lash styles named after each zodiac sign.
Price: $12-14
Where to buy? blackmooncosmetics.com
---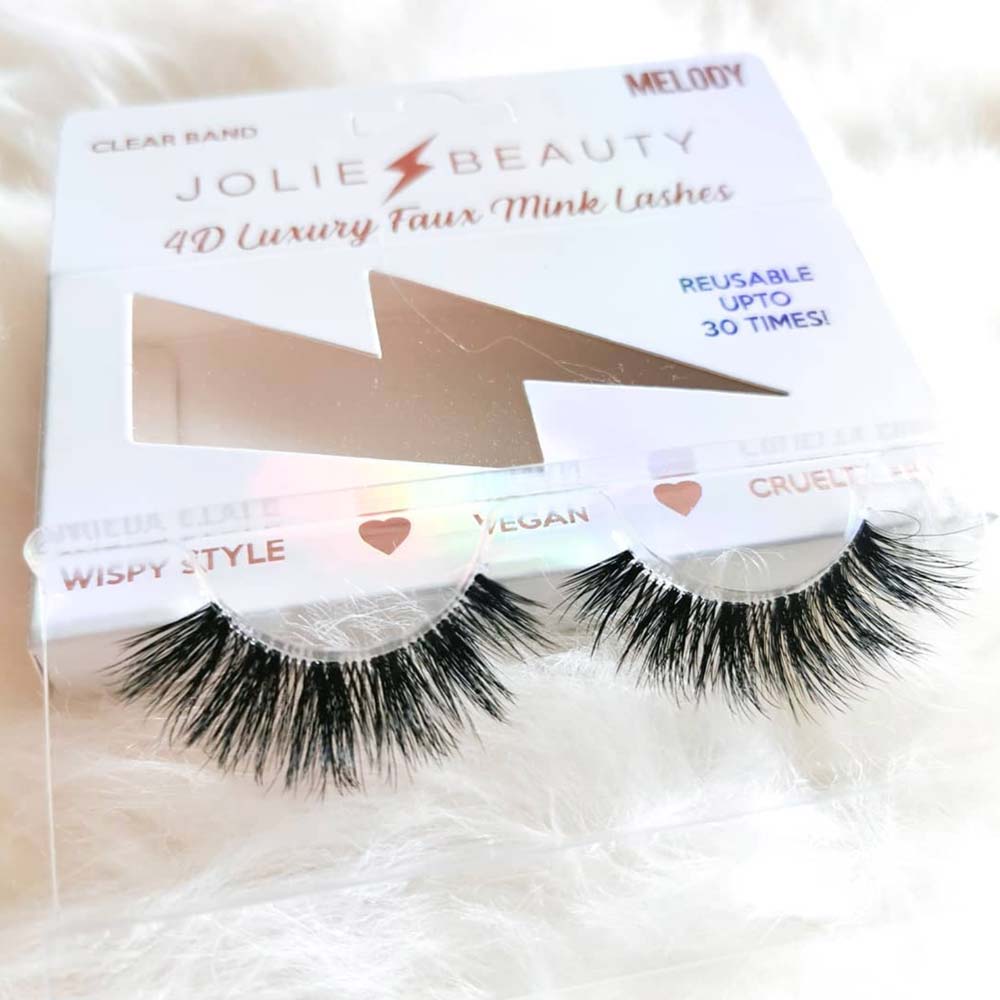 Jolie Beauty Cruelty-Free Lashes
Jolie Beauty has a variety of soft & luxurious, cruelty-free lashes that are handcrafted and made from the highest quality faux mink: a synthetic material that they describe as comparable to silk but without the worms. Jolie's lashes come in different styles from a natural finish to dramatic and vampy effects.
Price: £7.99-10.99
Where to buy? joliebeauty.co.uk
---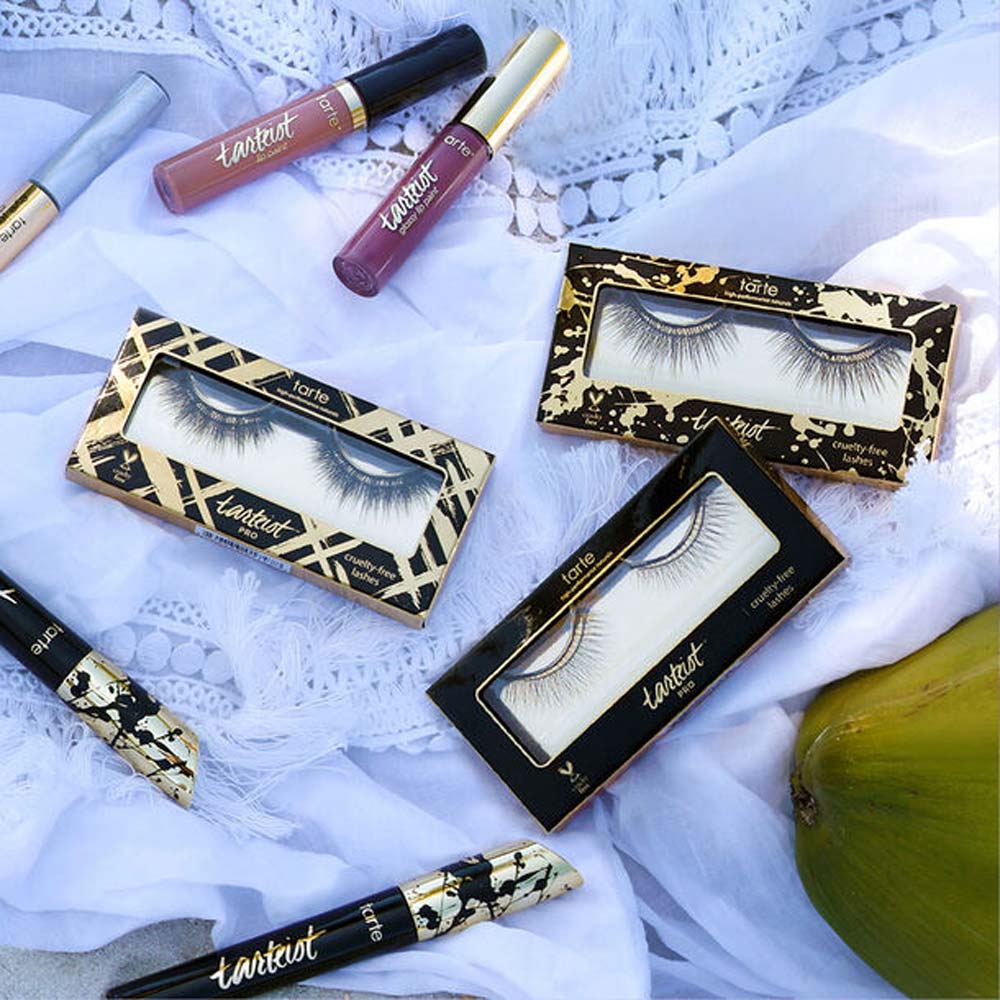 Tarte (Kose)
Up your lash game with Tarte Cosmetics' vegan, latex-free falsies that are full, fluttery & bold yet feel comfortable and gentle on the eyes. Designed with a clear flexi-band so the lashes adhere perfectly to your natural lash line.
Price: $10-14
Where to buy? tartecosmetics.com
---
Why Mink Lashes are Not Cruelty-Free
I want to believe as much as anyone else that adorable minks are getting haircuts and whatever falls to the ground is washed and then used to make our falsies. Or that there's some mink spa where the animals get massaged, shampooed, brushed, and the hair that sheds off is used to make our eyelashes. But let's be honest, that's not how it happens.
There's a reason why there aren't any images of these "cruelty-free mink farms."
If you ever Google "mink eyelashes," you'll find images of eyelashes. But if you Google "mink farms," you'll see the brutal truth behind how those mink eyelashes came to be.
And any mink eyelash brand claiming their products are "cruelty-free" is a blatant lie. Here are some deceiving claims made from mink lash brands trying to paint a pretty picture of an unrealistic mink farm:
SJ Lashes claims, "Our real animal fur lashes are totally cruelty free, obtained by gently brushing live animals, without harming them. This gentle, meticulous procedure ensures that no animals are harmed during the entire harvesting process, while preserving the quality of the harvested fur. " – SJ Lashes (NOT Cruelty-Free Brand)
Lotus Lashes claims, "you can rest assured that the minks aren't harmed in the process of collecting the hairs for our beautiful lashes! The manufacturers simply get the hairs from brushing and collecting the hairs from the animals." – Lotus Lashes (NOT Cruelty-Free Brand)
Sadly, no organizations or third parties audit or regulate the claims "cruelty-free mink farms" and "cruelty-free mink lashes." So it can mean whatever the sellers want it to mean.
---