This post may contain affiliate links.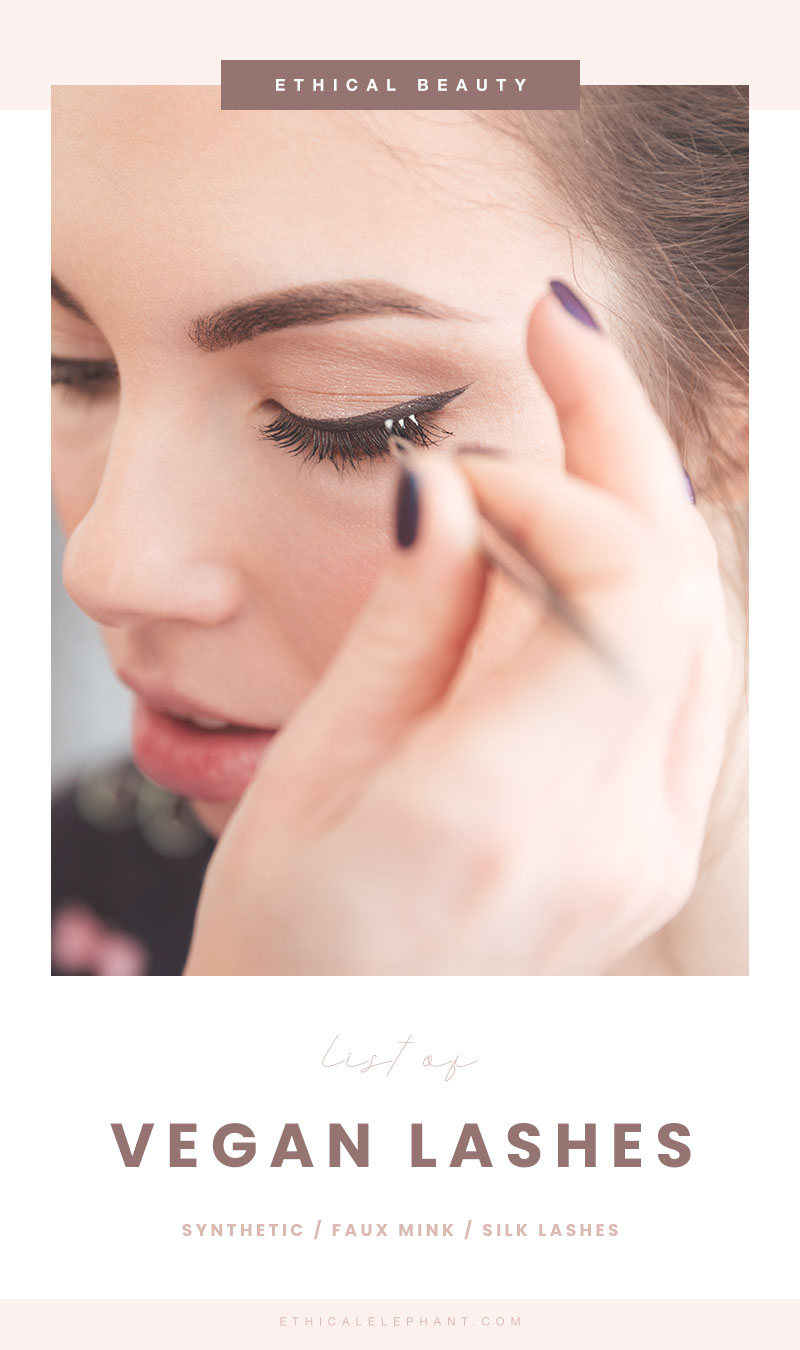 I want to believe as much as you all do that adorable minks are getting fresh fades, trims, and haircuts and whatever falls to the ground is washed and then used to make our falsies. Or that there's some sort of mink spa where the animals get massaged, shampooed, brushed and the hair that sheds off is used to make our eyelashes. But let's be real, that's not how it happens.
There's a reason why there isn't any images of these "cruelty-free mink farms"
When manufacturers are proud and transparent of how they source their ingredients or how they make their products, they'll often proudly show us with images of organic lavender fields or assembly lines of people smiling while packing their products.
If you Google "mink eyelashes", it's just images of eyelashes. But if you Google "mink farms" you'll see the inhumane truth behind how those mink eyelashes came to be.
Mink Eyelashes are Not Cruelty-Free
And any mink eyelash brand claiming their products are "cruelty-free" is a blatant lie. Here are some deceiving claims made from mink lash brands trying to paint a pretty picture of an unrealistic mink farm:
SJ Lashes claims,"Our real animal fur lashes are totally cruelty free, obtained by gently brushing live animals, without harming them. This gentle, meticulous procedure ensures that no animals are harmed during the entire harvesting process, while preserving the quality of the harvested fur. " – SJ Lashes (NOT Cruelty-Free Brand)
Lotus Lashes claims, "you can rest assured that the minks aren't harmed in the process of collecting the hairs for our beautiful lashes! The manufacturers simply get the hairs from brushing and collecting the hairs from the animals." – Lotus Lashes (NOT Cruelty-Free Brand)
Sadly, there are no organizations or third parties that audit or regulate such claims of "cruelty-free mink farms" and "cruelty-free mink lashes", so we're left to trust and believe the words of the people who are trying to sell us their products. Don't fall for these deceiving claims.
Let's get real here. Mink lashes are not cruelty-free. If you want truly cruelty-free lashes where absolutely no animals are ever harmed in the process, then opt for synthetic or human hair lashes instead. This is the only way to guarantee no animals were harmed or killed for our falsies.
Here are a few cruelty-free and vegan false eyelashes available today!
Cruelty-Free & Vegan False Eyelashes
I'm a huge fan and user of MOTD vegan makeup brushes and on May 1, 2019, MOTD launched their collection of vegan lashes!! This 100% vegan brand released 3 faux mink silk lash collections that include a range of lash styles from Natural, Full, to Extra!
Price: $15/each
Where to buy? motdcosmetics.com and Use coupon code: 'VICKY' to receive 15% OFF your order.
Ardell is my go-to brand for false lashes because they're super affordable and they come in a variety of different styles! You can find Ardell at just about any drugstore and they're also readily available on Amazon too. All of Ardell lashes are 100% animal-free so you can choose from their different styles without having to worry about animals being harmed for your falsies!
I love Ardell multi-packs, get four of their lashes at a sweet price and their Demi Whispies are my absolute fave 👌🏻
Price: around $5/each
Where to buy? Most drugstores and on Amazon
ELF – Cruelty-Free Fake Eyelashes
ELF seems to make just about everything! and super affordable vegan false eyelashes is another product ELF has mastered! You can grab a pair of ELF false eyelashes for under $5 in a variety of styles from individual false lashes, natural, to dramatic and full glam lashes. Glam on a budget? ELF's got your back.
Price: $4 – $5 /each
Where to buy? elfcosmetics.com, Ulta, or some drugstores.
House of Lashes
House of Lashes are 100% cruelty-free, all of their false eyelashes are hand crafted using 100% sterilized premium human hair and cruelty-free synthetic fibers. I especially love how House of Lashes are beautifully packaged in recyclable packaging!
Price: $12/each
Where to buy? Ulta
Sugarpill Lashes
Sugarpill lashes offer a beautiful range of luxurious and dramatic false eyelashes, all of Sugarpill's cruelty-free and vegan lashes are made with synthetic hair or natural human hair. My fave is Halo!
Price: $9
Where to buy? Amazon and Beautylish
Eylure False Lashes
Eylure has an impressive range of cruelty-free lashes including natural, volume, dramatic, luxe, and even magnetic lashes! Eylure lashes are made with premium synthetic fibres that look and feel like animal hair but without the cruelty!
Price: $5-20
SocialEyes Lashes
SocialEyes was created by animal-lover and popular Youtube vlogger, Karissa Pukas. Her premium cruelty-free and vegan eyelashes are handcrafted and made with a perfect blend of synthetic and human hair.
Price: $5-15
Where to buy? Amazon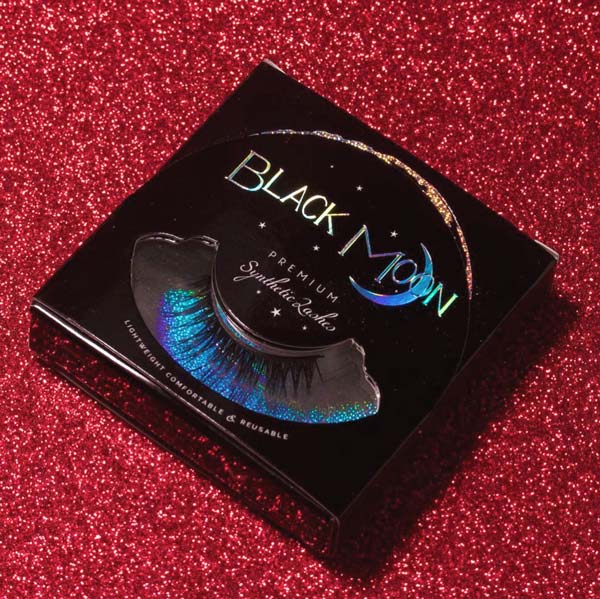 Black Moon Cosmetics
Black Moon Cosmetics are known for their gothic cruelty-free and vegan makeup products, but did you know they also have vegan lashes? Black Moon Cosmetics' Fur Free Collection of vegan lashes are made with poly-synthetic fibers that mimic the "mink" look and feel without the cruelty! They claim their cruelty-free lashes are comfortable, reusable, and lightweight, they come in a variety of lash styles named after each zodiac sign.
Price: $12-14
Where to buy? blackmooncosmetics.com and Riley Rose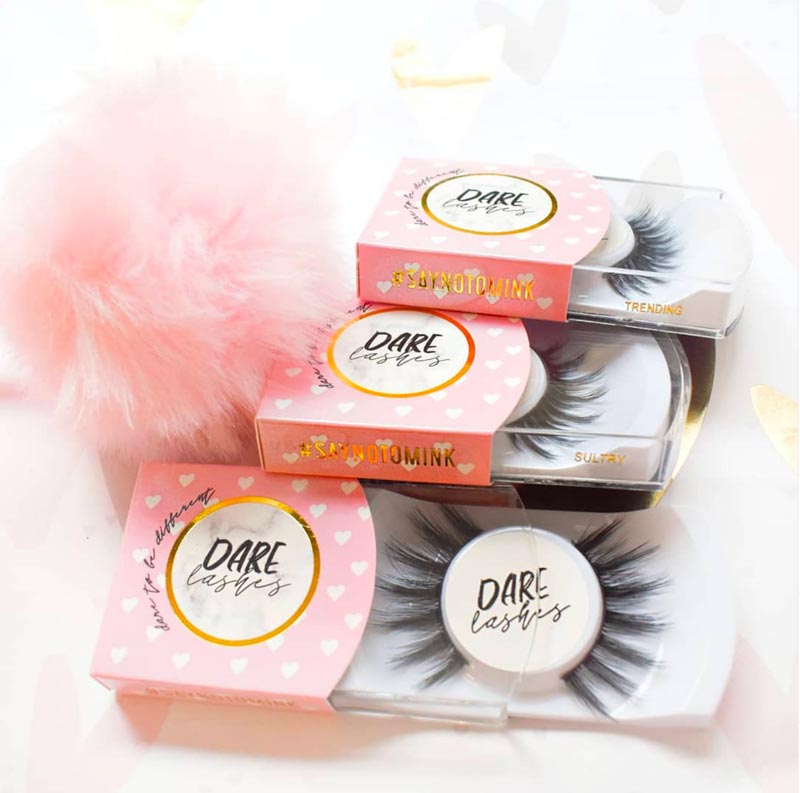 Dare Lashes
Dare Lashes offers high quality, affordable, cruelty-free eyelashes aimed at revolutionizing the eyelash game. "Like mink but better, eyelashes no longer need to abuse animals for our beauty. With 5% of each purchase of Dare Lashes is donated to WWF to help eradicate the cruel fur trade. Together, we will make a difference."
Price: £7-8
Where to buy? darelashes.com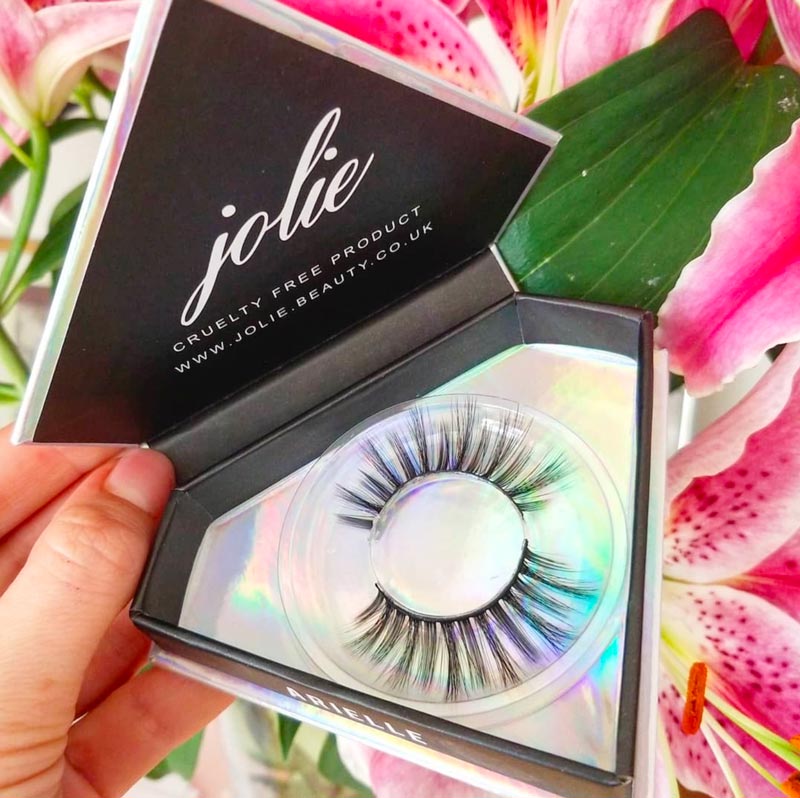 Jolie Beauty Cruelty-Free Lashes
"Slayin Lashes by Jolie Beauty are luxurious & cruelty free lashes that are completely handcrafted and made from Faux Mink. There are soft and luxurious styles with a natural finish. Yet also lashes for dramatic, vampy effects. Made from the highest quality faux mink: a synthetic material that is comparable to silk – without the worms! Our cruelty-free, vegan eyelashes are so well made, they can be worn up to 20 times. Keep it ethical and say no to mink, with these vegan eyelashes."
Price: £9.99
Where to buy? joliebeauty.co.uk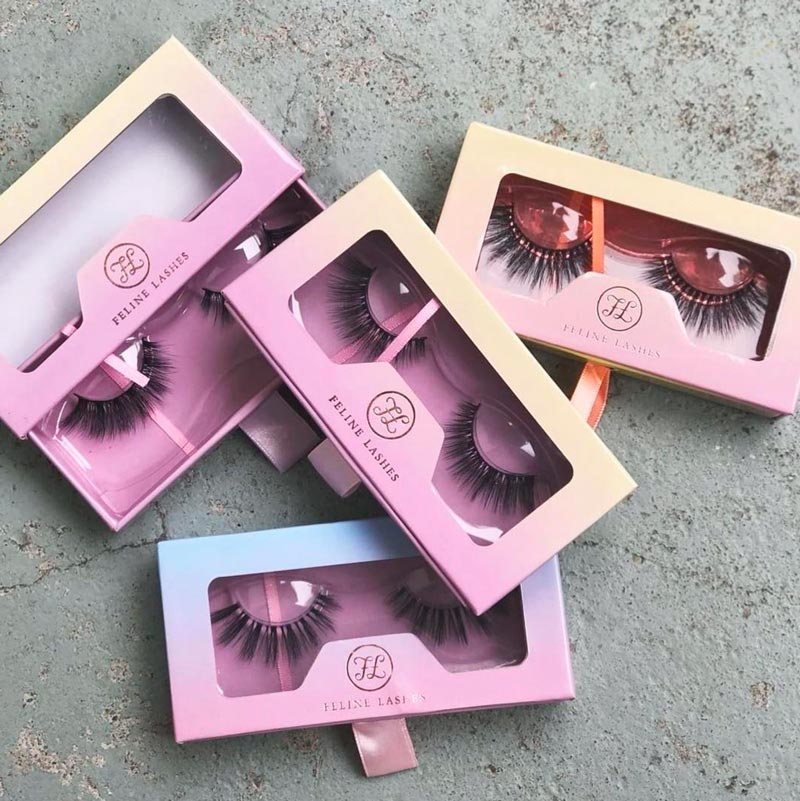 Feline Lashes
Feline Lashes are hand-made to perfection where each pair is truly unique! Their eyelashes are made out of vegan and cruelty-free synthetic silk. Feline Lashes come in a range of flirty, full, or dramatic lash styles.
Price: $27/each
Where to buy? felinelashes.com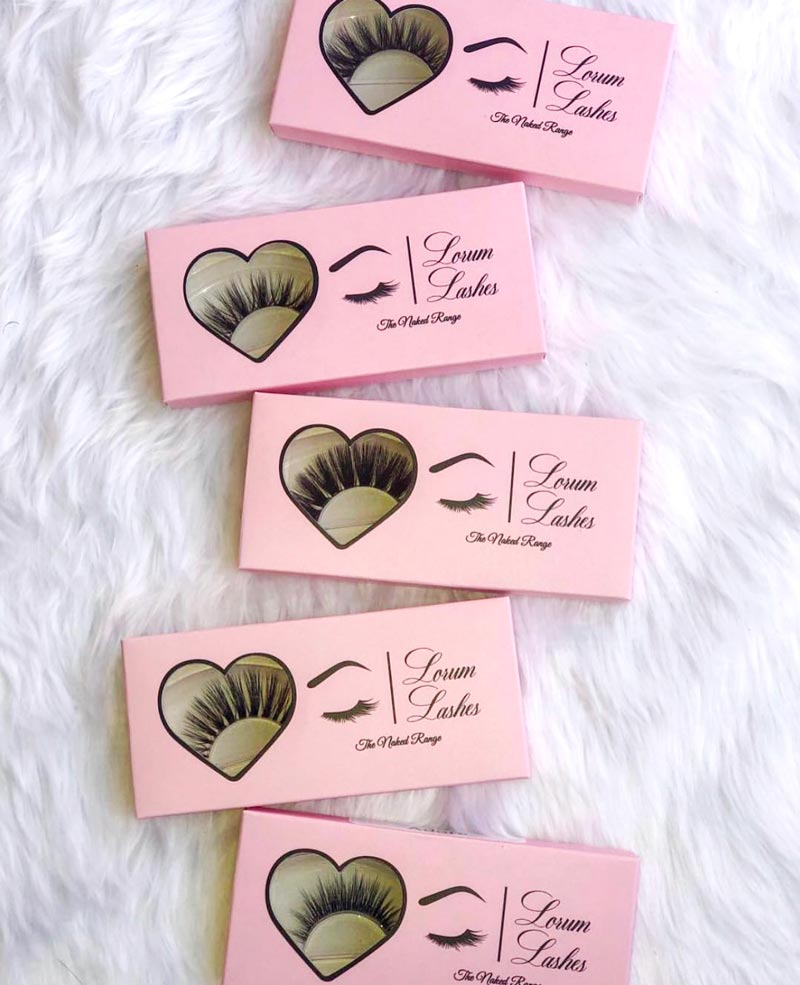 Lorum Lashes
"Lorum Lashes was started to bring customers luxury false lashes that are cruelty-free, super easy to apply and most importantly affordable. All of Lorum Lashes are made out of 3D Faux fur which is synthetic fibers that are made to look and feel like fur, but aren't. We do not use animal fur in any of our products and we never will, making us 100% cruelty-free and vegan. We aim to bring you the best quality lashes at the lowest prices."
Price: $10-15
Where to buy? lorumlashes.com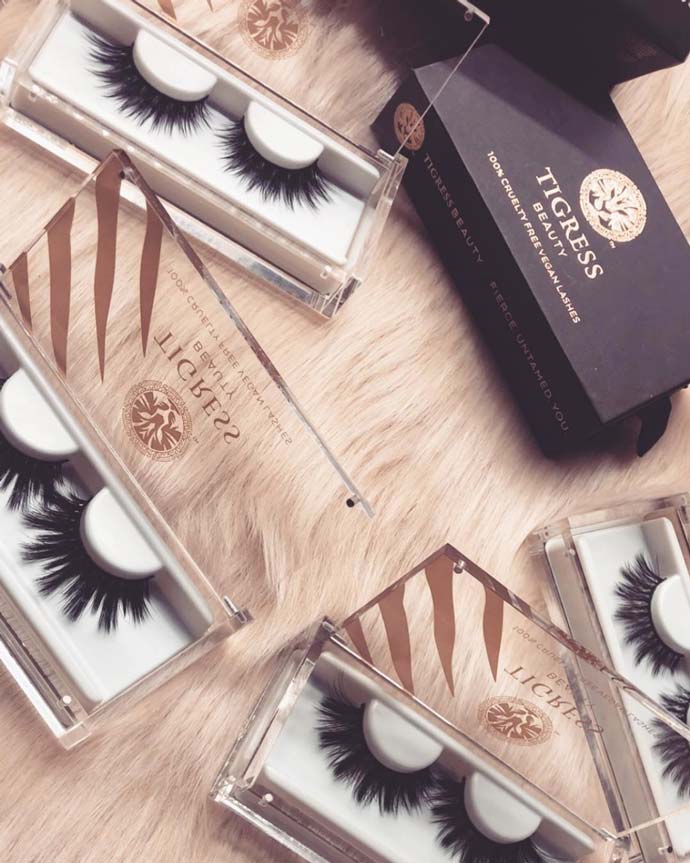 Tigress Beauty Lashes
"Tigress Beauty is committed to providing glam lovers all around the world 100% cruelty-free and vegan lashes. Tigress Beauty was created upon an undying passion felt towards beauty and cruelty-free practices towards all animals. Our lashes are individually designed to create a myriad of different looks and complementary finishes with our supreme quality synthetic silk. Experience the Tigress Beauty difference."
Price: $21-27
Where to buy? tigressbeauty.com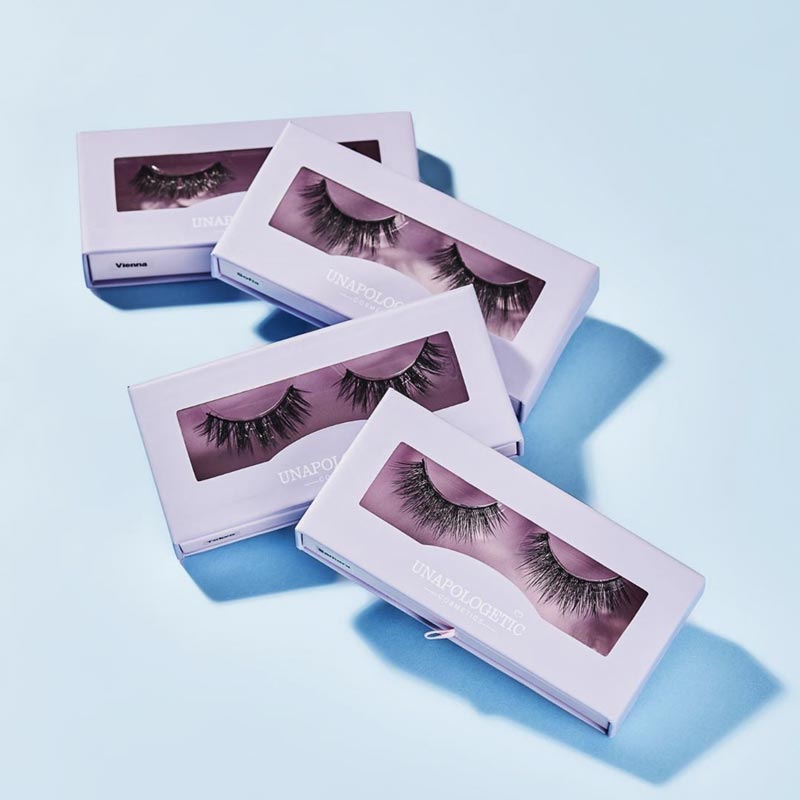 Unapologetic Cosmetics Lashes
Unapologetic Cosmetics' "aim is to provide the best quality vegan lashes made from advanced silk fibres that closely mimic the feel and look of mink eyelashes – without involving real mink fur. Extensive research and testing have gone into creating the perfect lashes. Unapologetic Cosmetics is proud to be the first brand to introduce 4D strip lashes into the beauty industry. 4D lashes are the latest advanced development in eyelash technology that provides ultimate volume and glamour whilst blending seamlessly with your natural lashes."
Price: £9.95/each
Where to buy? unapologeticcosmetics.co.uk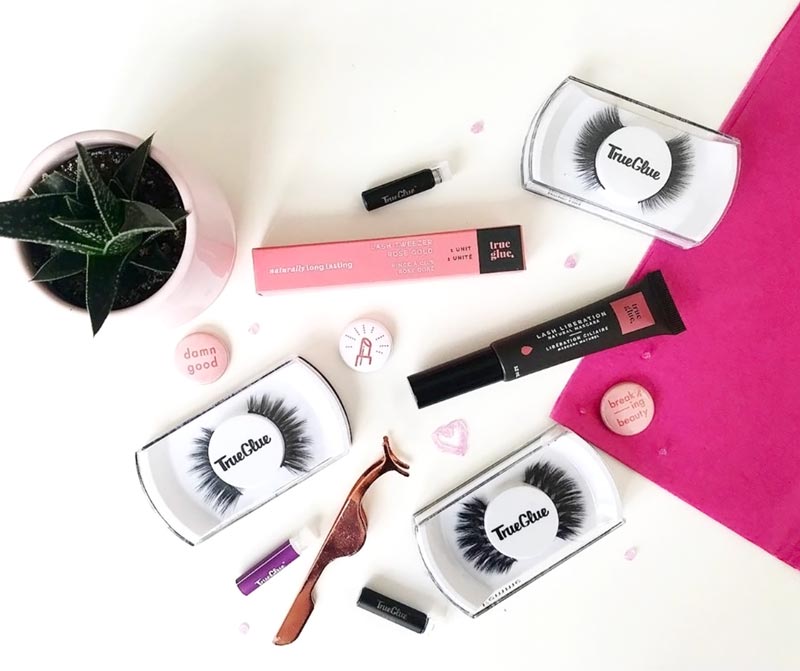 True Glue Natural False Lashes
"True Glue luxury lashes are eco-friendly, sustainable, vegetarian and cruelty-free! Our 100% silk lashes feature bands that are a handmade cotton thread for easy peasy application. Re-use up to 20 applications per lash." True Glue is also a Canadian brand based in Toronto!
Price: $7-25
Where to buy? true-glue.com and Amazon (CA) 🇨🇦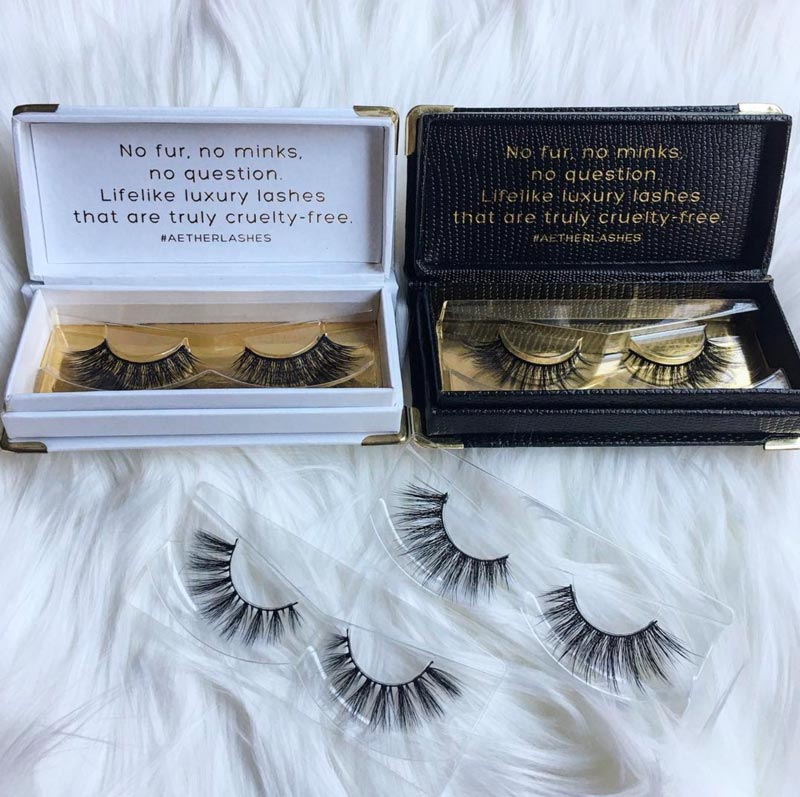 Aether Lashes
Aether Lashes are "made from cutting-edge, ultra-thin and soft signature synthetic fibers and are handcrafted in stunning, natural patterns." I especially love how they donate a portion of each sale in support of helping fur-bearing animals like minks!
Price: $18/each
Where to buy? Amazon
---
I'd love to know, have you tried any of these cruelty-free and vegan eyelashes before?