This post may contain affiliate links.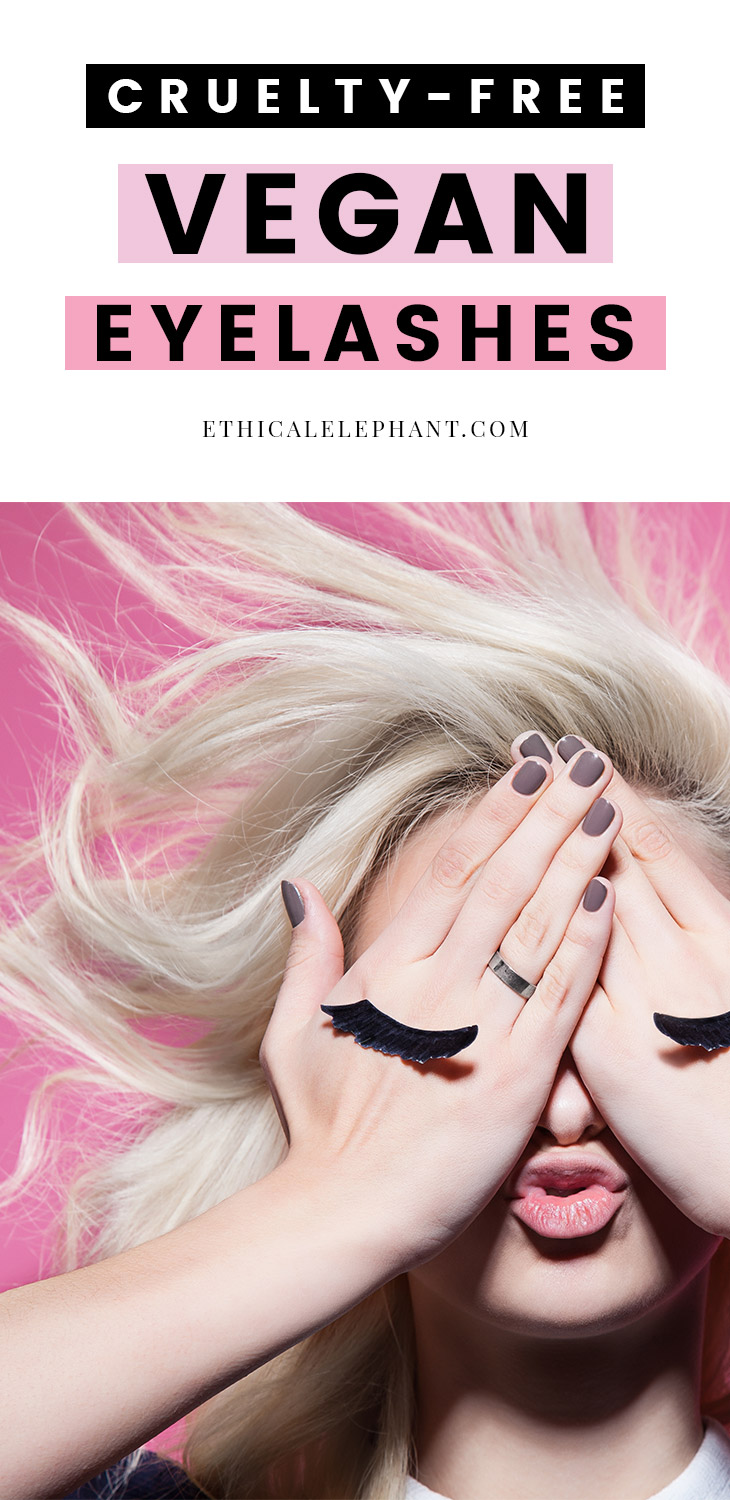 I want to believe as much as you all do that adorable minks are getting fresh fades, trims, and haircuts and whatever falls to the ground is washed and then used to make our falsies. Or that there's some sort of mink spa where the animals get massaged, shampooed, brushed and the hair that sheds off is used to make our eyelashes. But let's be real, that's not how it happens.
There's a reason why there isn't any images of these "cruelty-free mink farms"
When manufacturers are proud and transparent of how they source their ingredients or how they make their products, they'll often proudly show us with images of organic lavender fields or assembly lines of people smiling while packing their products.
If you Google "mink eyelashes", it's just images of eyelashes. But if you Google "mink farms" you'll see the inhumane truth behind how those mink eyelashes came to be.
Mink Eyelashes are Not Cruelty-Free
And any mink eyelash brand claiming their products are "cruelty-free" is a blatant lie.
"Our real animal fur lashes are totally cruelty free, obtained by gently brushing live animals, without harming them. This gentle, meticulous procedure ensures that no animals are harmed during the entire harvesting process, while preserving the quality of the harvested fur. " – SJ Lashes

"you can rest assured that the minks aren't harmed in the process of collecting the hairs for our beautiful lashes! The manufacturers simply get the hairs from brushing and collecting the hairs from the animals." – Lotus Lashes
Let's get real here. Mink eyelashes are not cruelty-free. If you want truly cruelty-free lashes where absolutely no animals are ever harmed in the process, then opt for synthetic or human hair lashes instead!
Here are a few cruelty-free and vegan false eyelashes available today!
Cruelty-Free & Vegan False Eyelashes
Ardell
Ardell has been my ultimate go-to brand for false eyelashes because they're super affordable and they come in a variety of different styles! You can find Ardell at just about any drugstore too! All of Ardell lashes are 100% animal-free so you can choose from their different styles without having to worry about animals being harmed for your falsies!
ELF Cosmetics
ELF seems to make just about everything! and super affordable vegan false eyelashes is another product ELF has mastered! You can grab a pair of ELF false eyelashes for only $2-$4.
House of Lashes
House of Lashes are 100% cruelty-free, all of their false eyelashes are hand crafted using 100% sterilized premium human hair and cruelty-free synthetic fibers. I especially love how House of Lashes are beautifully packaged in recyclable packaging!
Georgie Beauty
Georgie Beauty is revolutionizing and reinventing the false eyelash game! All of their eyelashes are certified cruelty-free and vegan. Best of all, their eyelash glue is free of formaldehyde, parabens, or phthalates!
Feline Lashes
Feline Lashes are hand-made to perfection where each pair is truly unique! Their eyelashes are made out of vegan and cruelty-free synthetic silk.
Haut Cosmetics
Haut Cosmetics is a Canadian indie cosmetic brand that their false eyelashes are handmade ethically from 100% sterilized human hair.
Dose of Colors
Dose of Colors eyelashes are made from 100% human hair and they're perfect for a dramatic and sexy look!
Aether Lashes
Aether Lashes are "made from cutting-edge, ultra-thin and soft signature synthetic fibers and are handcrafted in stunning, natural patterns." I especially love how they donate portion of each sale in support of helping fur-bearing animals like minks!
Lash Lingerie
Lash Lingerie was created by Juliet and her lashes are "handmade with love and are of cause faux mink fur. Meaning no baby animals were hurt in the process as the hair used is synthetic."

Social Eyes
Social Eyes was created by animal-lover and popular Youtube vlogger, Karissa Pukas. Her premium cruelty-free and vegan eyelashes are handcrafted and made with a perfect blend of synthetic and human hair.
---
I'd love to know, have you tried any of these cruelty-free and vegan eyelashes before?