This post may contain affiliate links that at no additional cost to you, I may earn a small commission.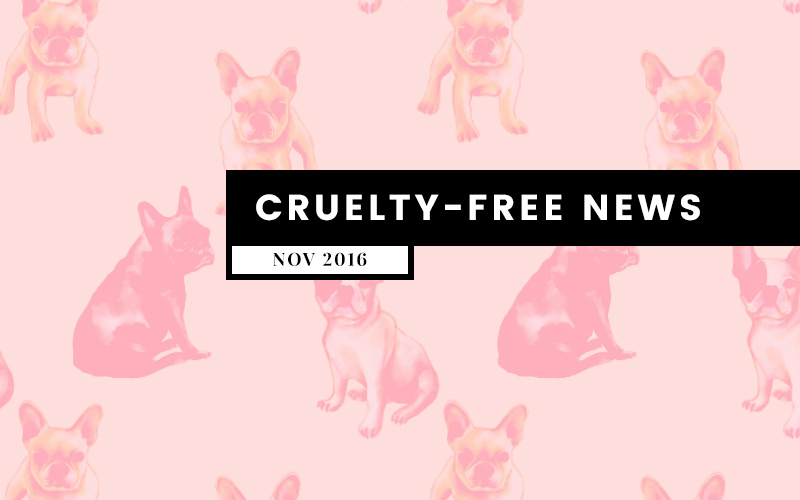 Estee Lauder Acquires Too Faced
I know what you're all thinking… WHY!? and no, please not Too Faced!! Ughs. Yet another beloved cruelty-free brand sold for a reportedly $1.45 billion to not-so-cruelty-free brand, Estee Lauder!
Estee Lauder has a bad track record of acquiring cruelty-free brands and then changing their animal testing policy to say they don't test on animals "unless required by law". Case in point with Smashbox and Aveda (this post here explains it all).
Although Too Faced says they'll remain cruelty-free and will not sell in China, lots of cruelty-free shoppers refuse to buy anymore products from the brand as they feel their money is indirectly funding and supporting more animal tests done by the parent company, Estee Lauder.
(Source: Business of Fashion)
---
China to Approve Non-animal Testing Methods
Careful what you read out there, China hasn't lifted their animal testing requirements just yet and as of right now, they still do require all imported cosmetics to be tested on animals before they're allowed to sell in their country.
But we're all about celebrating every victory here, big or small, so we're delighted to hear that China is taking the right steps by accepting, for the first time ever, data from a non-animal test method!!
"The government's acceptance of the 3T3 Phototoxicity assay means that cosmetic companies selling in China will be able to submit data on cosmetics for this particular test, involving exposure to light, without having to harm animals"
Way to go China! Keep it up and we'll be able to make animal testing for cosmetics a thing in the past!
(Source: PETA)
---
Philosophy is Not Cruelty-Free
The lovely Courtney from cruelty-free blog, Phyrra.net posted a rather disappointing response from a well-known skincare brand, Philosophy. When asked multiple times if the brand sells in countries that may require animal testing (ie. China), they couldn't give a straight answer and instead, they linked to their parent company, Coty Inc's corporate policy.
When a subsidiary brand that claims to be "cruelty-free" links to their non-cruelty-free parent company's animal testing policy, that usually never ends well for the brand.
Coty Inc is not cruelty-free and in their policy, it's implied that they sell in China where animal testing is required by law. Now it appears that Philosophy is following the same policy as Coty Inc.
Bummer.
(Source: Phyrra)
---
Kat Von D to Release New Vegan Palette
Vegan palettes are sometimes hard to come by as there always seems to be one or two shades that are not vegan. Thankfully, Kat Von D Beauty is delivering on their promise of producing more vegan makeup with their latest Alchemist Palette!
"Tucked inside the beautiful packaging are four beautiful iridescent pigments: [Green] Emerald, [Ultra-Violet] Amethyst, [Blue] Sapphire, and [Pink] Opal. Each shade is designed to be used alone as a highlighter or layered on top of your favorite lipsticks and eye shadows to transform their colors."
The Alchemist Palette will be available in stores at Sephora on Dec 24, 2016.
(Source: PopSugar)