This post may contain affiliate links that at no additional cost to you, I may earn a small commission.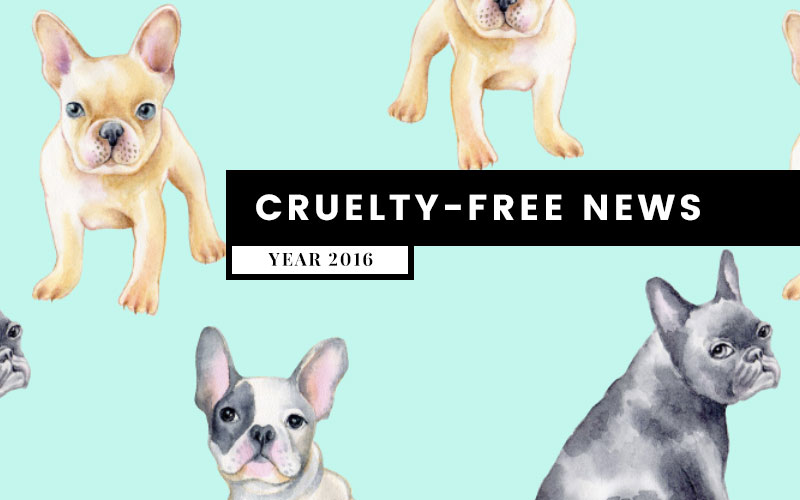 It's a surprise to many of us when we learn that testing cosmetics on animals is still happening in 2017. Although it's not legally required to test cosmetics and ingredients on animals to prove they're safe for human use, it's also not banned.
So it's ultimately up to companies and manufacturers to decide whether if they want to test their products and ingredients on animals or use non-animal (in-vitro) testing methods.
I wanted to take the time to highlight some of the achievements and most popular cruelty-free news stories in 2016 and hopefully one day we can look back at this and say "can you believe we used to test on animals?!"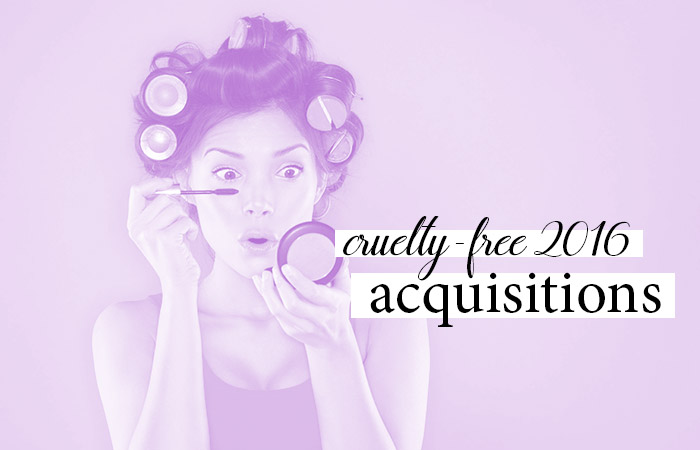 Acquisitions
Some of the biggest company acquisitions made headlines in 2016, namely Estee Lauder acquiring Too Faced for a reportedly $1.45 billion! When a popular cruelty-free brand gets acquired by a parent company that tests on animals, many cruelty-free shoppers choose to boycott such brands as they feel their money is indirectly funding animal tests done by the parent company.
In 2016, Estee Lauder acquired Too Faced and BECCA Cosmetics.
Unilever acquired Seventh Generation and is in talks to acquiring The Honest Company.
Laura Mercier is now owned by Shiseido.
It Cosmetics was bought by L'Oreal.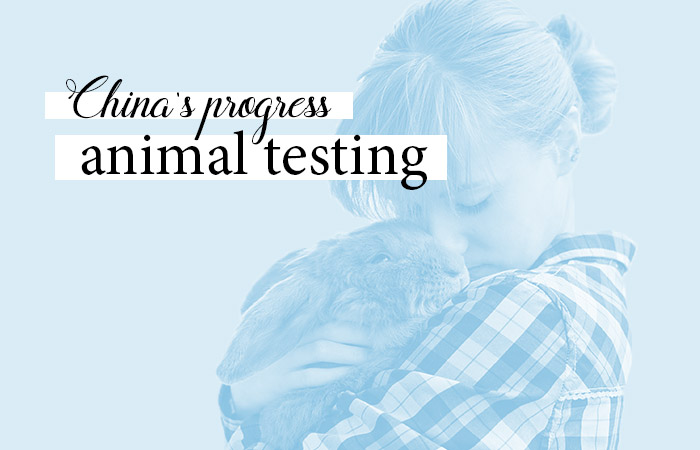 China's Progress to Ending Animal Testing
In 2017, China still require all imported cosmetics to be tested on animals before they're allowed to be sold within their country. Although this requirement remains unchanged, we were thrilled to hear in 2016 that China was beginning to accept some non-animal testing methods.
I'm very hopeful that this will lead China in the right direction to replacing all animal tests with in-vitro options in the future!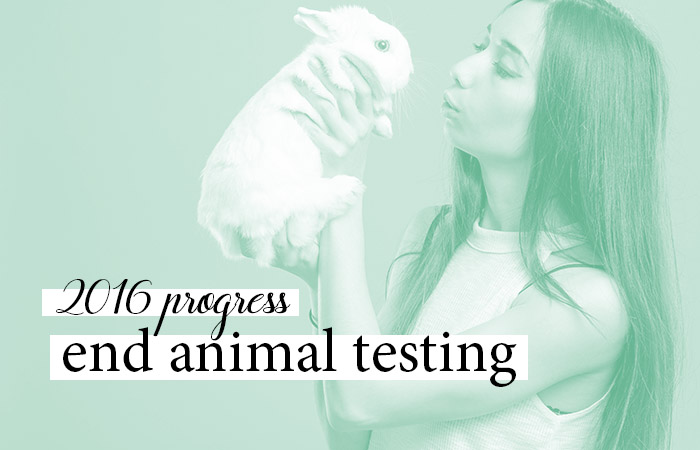 Progress to Ending Animal Testing Around the World
United States
Obama Signs Groundbreaking Animal Testing Law. President Barack Obama signed a new that will set unprecedented protections for animals by restricting animal testing and requiring regulators to develop new technology-based alternatives. (Source)
Canada
Canadian Cruelty-Free Cosmetics Act (Bill S-214) passed its second reading in the Senate. "The second reading of Bill S-214 comes on the one-year anniversary of its introduction. If enacted, the bill would prohibit cosmetic animal testing in Canada as well as the sale of cosmetic products and ingredients that have been newly animal tested elsewhere in the world." (Source)
Taiwan
Taiwan bans cosmetics animal testing! The bill, proposed by Legislators Wang YuMin and Zhuang Rui Xiong, amends Taiwan's Control for Cosmetic Hygiene Act and bans cosmetic animal testing for both finished products and cosmetic ingredients. The legislation will go into effect in 2019. (Source)
Australia
Australia to ban cosmetic testing and trade! Cosmetics cruelty will be banned in Australia by July next year, the Federal Government pledged today, following a two year campaign by #BeCrueltyFree, led by Humane Research Australia and Humane Society International (Global).
The animal welfare campaigners welcomed the announcement from Assistant Minister for Health Key Wyatt and Member for La Trobe Jason Wood that the Coalition will ban the testing of cosmetic ingredients on animals in Australia and the sale of cosmetic products and ingredients that have been tested on animals outside of Australia. (Source)
Brazil
Fourth Brazilian state to ban animal testing for cosmetics! A bill to ban cosmetic tests on animals officially became Pará's state law 8.361 following its signature by Governor Simão Jatene on 11 May. Deputy Jose Scaff authored Bill 148/2015, which provides a ban on testing both cosmetics products and ingredients on animals and had been approved last April by the State Assembly of Pará. (Source)
Switzerland
Switzerland Commits to End Sale of Cruel Cosmetics! The Swiss government announced it will ban the sale of cosmetics containing ingredients newly tested on animals. (Source)
Ending Animal Testing Once and For All!
All of these achievements couldn't have been possible without your support and for all of you choosing to take a stand against animal testing for cosmetics by simply choosing to buy cruelty-free options!
Ending animal testing for cosmetics is a campaign that I have been strongly advocating and supporting for years and throughout the past year of creating this blog, I've had the greatest pleasure of meeting and chatting with you all! The cruelty-free community is growing each day and I can't stress enough how important it is for us to use our consumer dollars as a voice for animals in need.
Maybe deciding which lipstick to buy is not a life or death decision for you, but it is to the millions of animals that are cruelly tested on each year.
And a huge thank you to Humane Society International (HSI) for all the amazing work you've done thus far!