This post may contain affiliate links that at no additional cost to you, I may earn a small commission.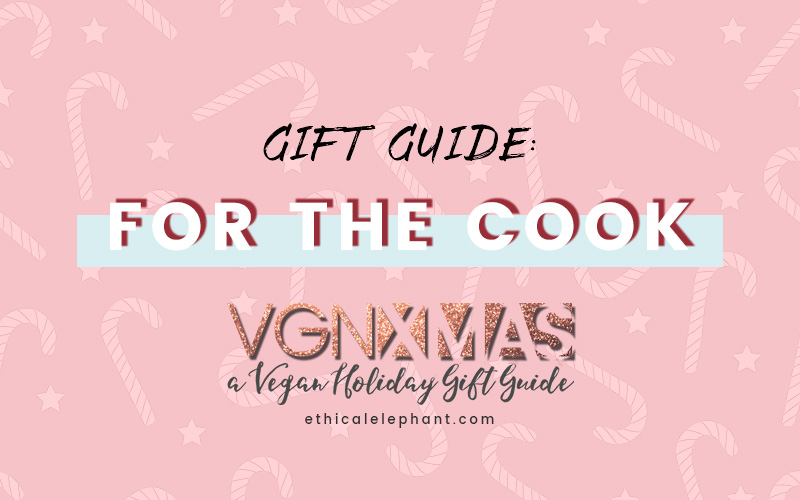 There's something that makes kitchen and cooking equipment/tools super personal. My best friend is a chef and when I try to find him a gift… I never know what to get him!
I think the key to finding something for a chef, home cook, or foodie is to get them something that they typically wouldn't buy themselves but it's still something they've always wanted to try! Case in point with this Dairy-Free Mozzarella and Ricotta Cheese Kit or this cool Veggie Drink Maker that lets you create your own milk alternative beverage.
Or how about a tofu presser?! A tofu presser is something I would never buy (because my old college textbooks do the job perfectly fine!) but I wouldn't turn down a tofu press if it was gifted! =)
Another gift idea is some awesome vegan cookbooks, I list 10 of the most popular vegan cookbooks of 2016 in this post here!
Here are some other gift ideas for the vegan cook in your life! Be sure to also keep up with all the other VGN XMAS Gift Guides I will be posting throughout this season! Have yourself a Merry Vegan Christmas, everyone!
Gift Ideas for the Vegan Cook
---
Disclaimer: This post contains affiliate links.