This post may contain affiliate links that at no additional cost to you, I may earn a small commission.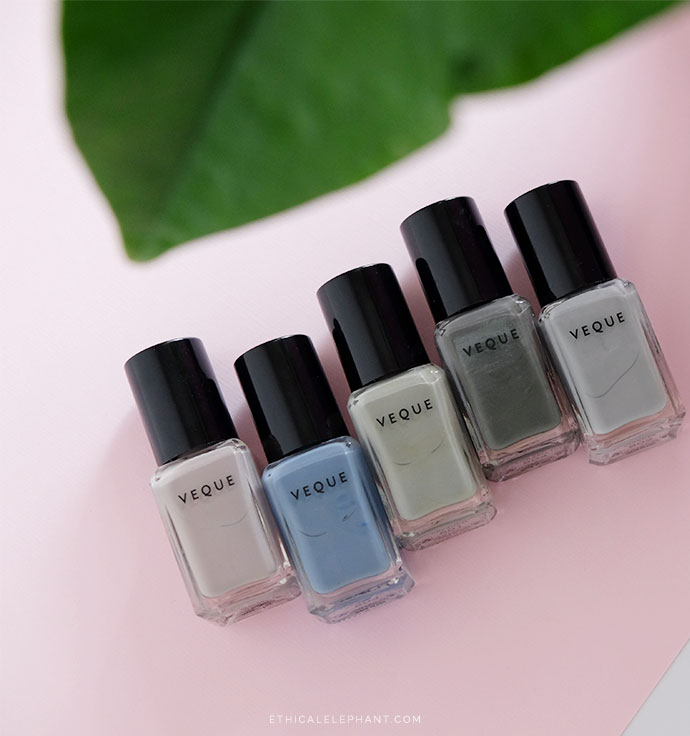 If you're looking for salon-quality nail polish that is cruelty-free, vegan, and doesn't contain harmful toxins then you need to hear all about VEQUE!
After confirming VEQUE's animal testing policy, I was kindly sent some of their beautiful vegan nail polish colors to try. Here's the full scoop about VEQUE:
About VEQUE Vegan Nail Polish
VEQUE is pronounced like vey-quay
All nail polish are cruelty-free, 100% vegan, and 9-free
Handcrafted in the USA
Seattle-based start-up
Founded by a family of nail artists with over 100 years of combined industry experience
Claims to be a Gel-like nail polish formula
Veque Nail Polish Collection
I am absolutely blown away with the application and how opaque VEQUE's nail polish are! Not to mention, the color options are so stunning and unique! My full review continues after I show some of the lovely colors I got to try!
The nail polish collection I received was inspired by the foggy greyness of San Francisco where each color is named after a neighborhood.
Subdued by an everlasting fog of grey inspired by #KarlTheFog.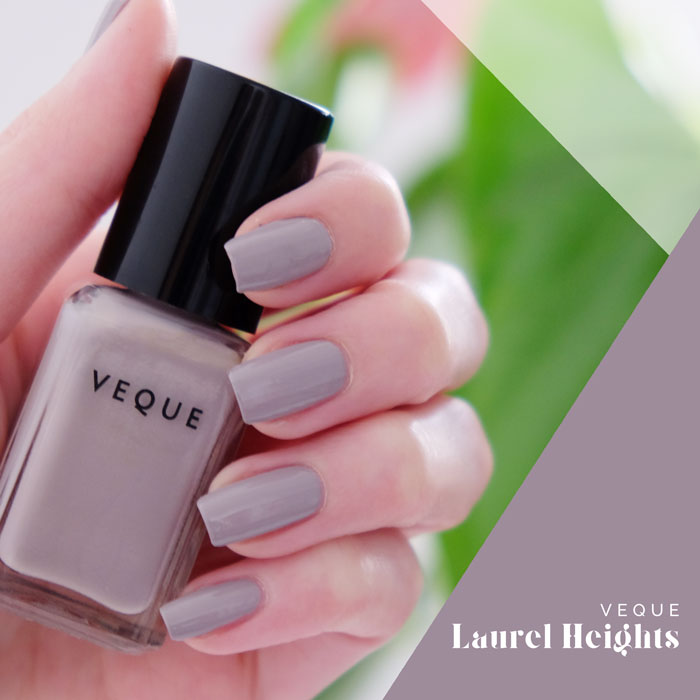 Laurel Heights is a full-coverage taupe grey with a creme finish.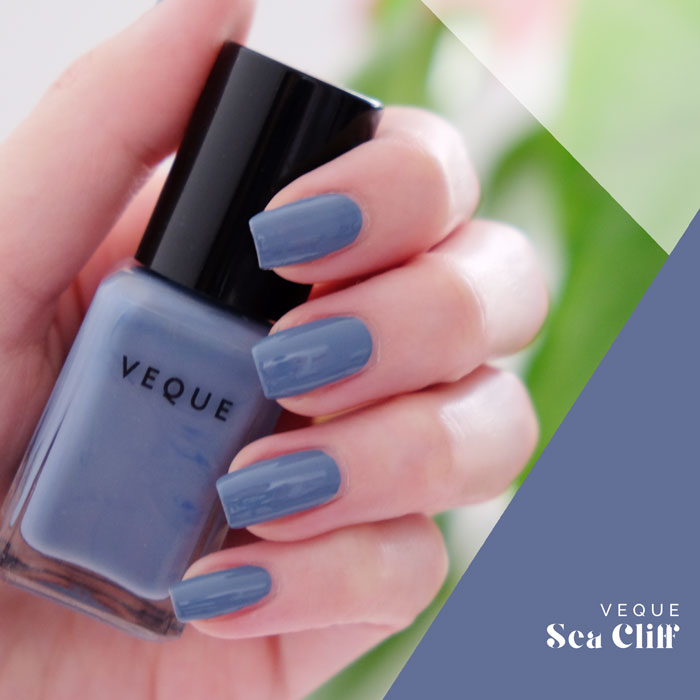 This is such a unique color!!! Sea Cliff is a full-coverage muted dark blue with a creme finish.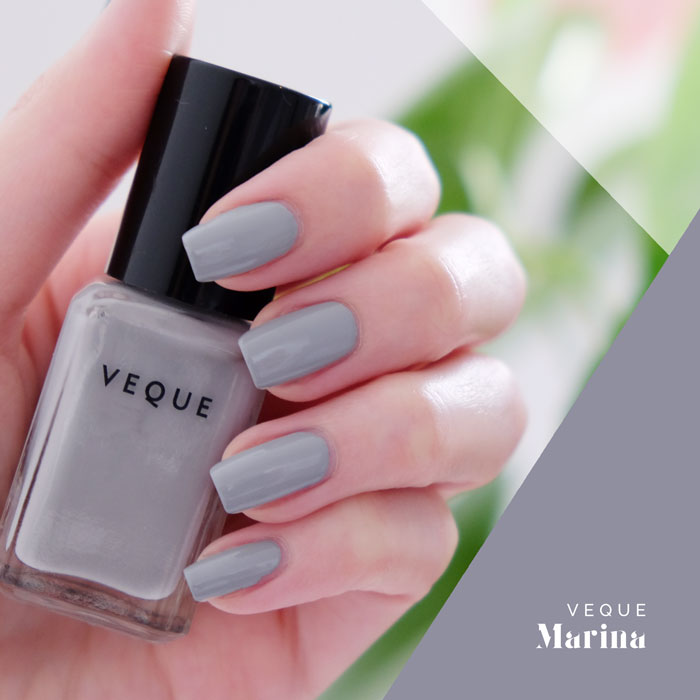 Marina is a full-coverage light grey in a creme finish.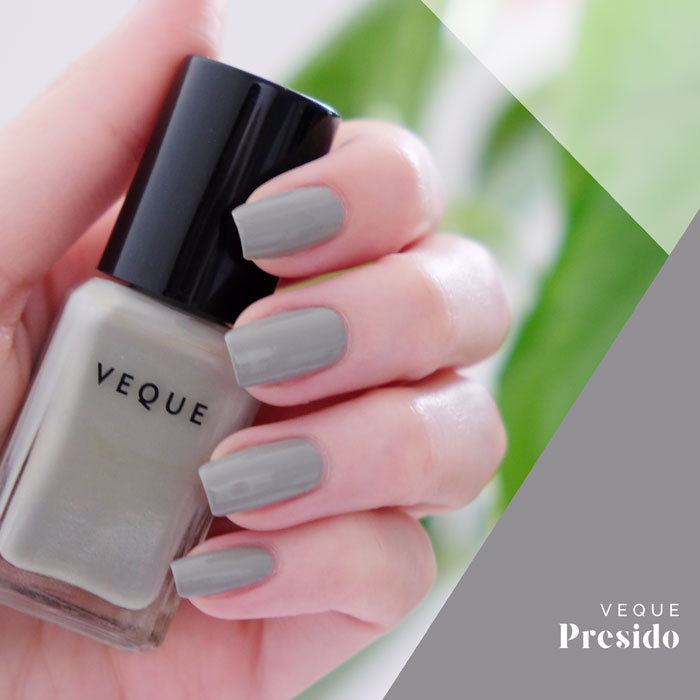 This is my favorite!! Presido is a full-coverage muted green with a touch of grey in a creme finish.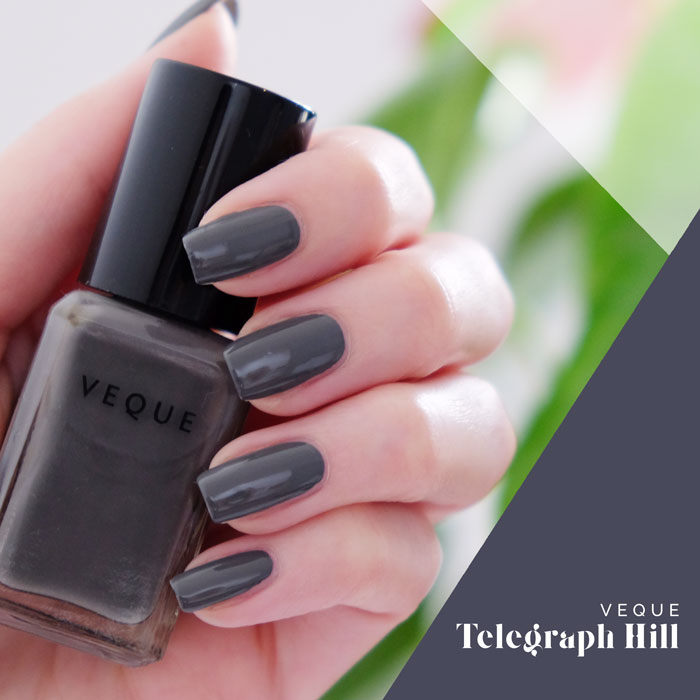 Telegraph Hill is a full-coverage dark grey with a cool undertone with a creme finish.
Veque Nail Polish Review
VEQUE nail polish brushes are bigger than most nail polish brands, it sort of reminds me of *hype nail's Big Brush. I love a bigger nail polish brush, even though my nails are small and super narrow, but it makes application so much easier and quicker.
With the bigger and tapered brush, the nail polish color applies evenly with just one stroke and all 5 of VEQUE's vegan nail polish were streak-free and incredibly opaque that I could honestly get away with just one coat!!
VEQUE's vegan and 9-free nail polish are $18 each, which is on the high-end but after personally trying them out myself… I have to say they are worth it, in my opinion. If you want a full-coverage nail polish with an easy applicator brush, then you'll definitely enjoy some of VEQUE's nail polish!
You can find VEQUE nail polish on their website or at J.Crew!
---