This post may contain affiliate links that at no additional cost to you, I may earn a small commission.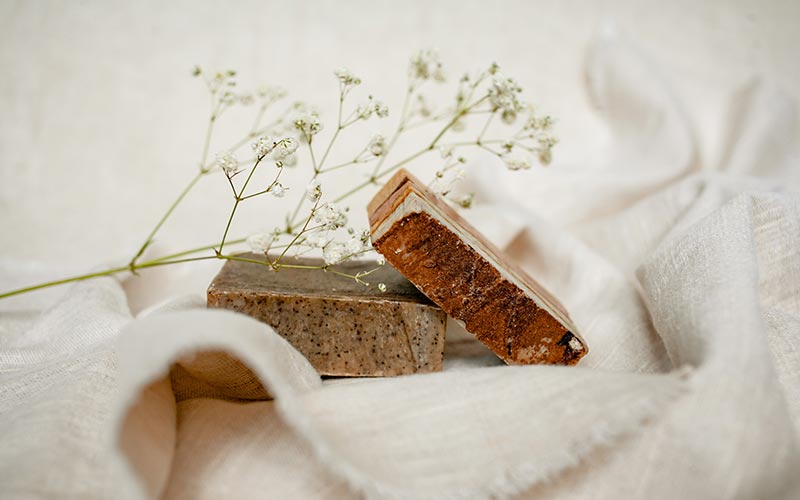 Looking for a moisturizing vegan and palm oil-free soap bar to cleanse your body, hands, face, or hair? By popular request, I've found 12 cruelty-free and vegan body & hand soaps that are formulated without a palm oil base.
So that you can cleanse peacefully knowing that your soap bar did not contribute to rapid deforestation, animal endangerment, displacement of indigenous people, or human rights violations caused by unregulated palm oil plantations. That's a lot to expect in a bar of soap, but it's all possible, thanks to all these amazing palm oil-free and vegan options!
Vegan & Palm-Free Soaps
Below is a list of brands that are cruelty-free (not tested on animals), that offer vegan soap bars (no animal-derived ingredients or by-products), and most importantly, that market their soap bars as palm oil-free!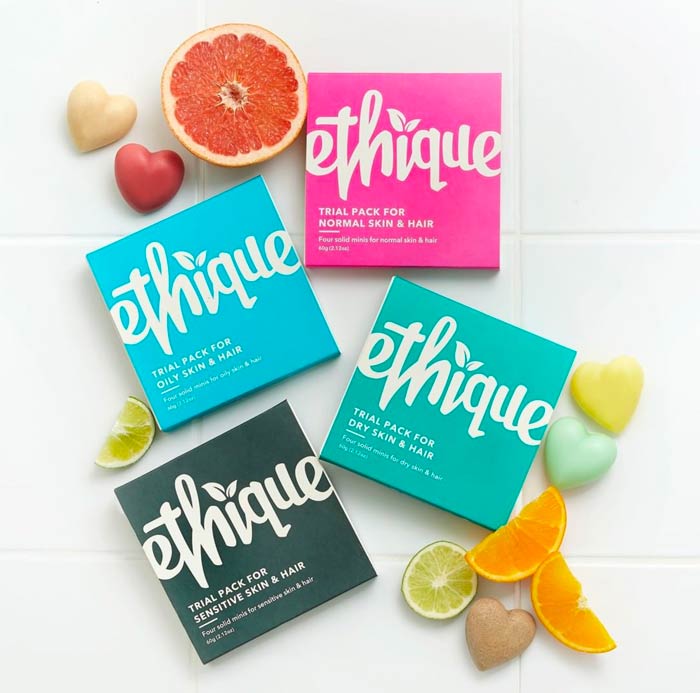 Ethique Solid Beauty Bars
All of Ethique's soaps are 100% vegan and certified palm oil-free. They offer a collection of bar soaps for body, hair, and face in a variety of scents like Lime & Ginger, Sweet Orange & Vanilla, and Lavender & Peppermint. Ethique is also 100% plastic-free, carbon-neutral, and certified cruelty-free.
---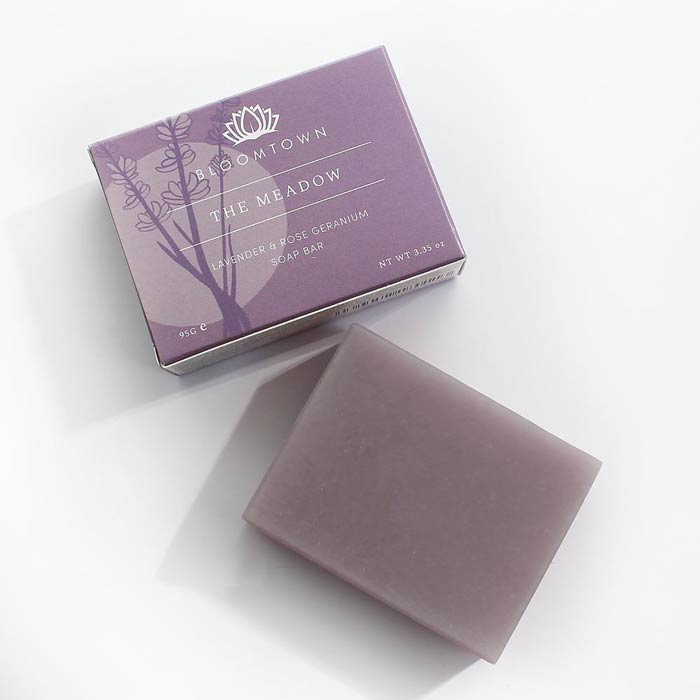 Bloomtown's Handcrafted Soap Bars
All of Bloomtown's soap bars are vegan and certified palm oil-free. They're formulated to be gentle yet effective to cleanse your body, face, and hands with their perfectly balanced formulation of plant oils and butter. All expertly handcrafted in small batches in Cornwall. In addition, Bloomtown confirmed their packaging does not contain any plastic.
---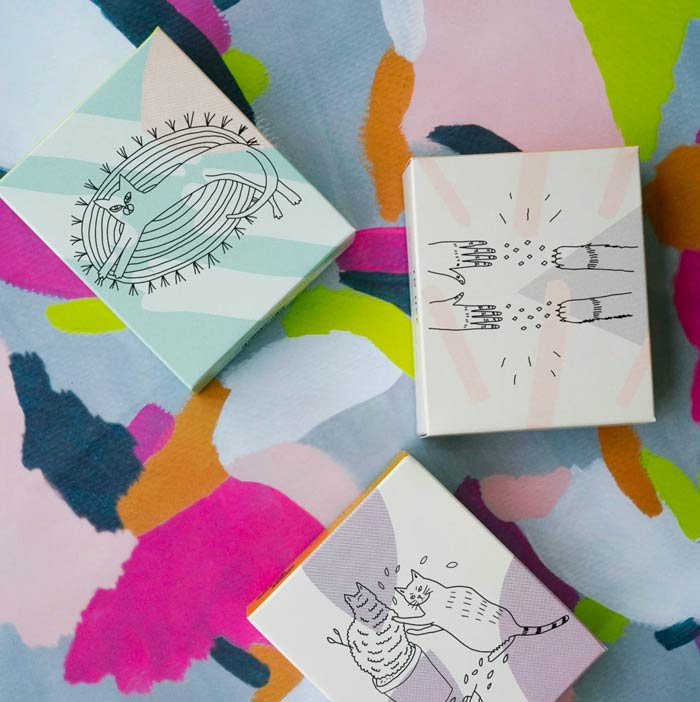 Meow Meow Tweet Handmade Vegan Soap
Meow Meow Tweet's palm oil-free and vegan soaps are all handmade. They have an assortment of soaps for face, body, and hair that are available in a range of refreshing scents like Grapefruit Mint, Lavender Lemon, and Tangerine Basil. Meow Meow Tweet's packaging is also plastic-free, their soap bars come in a paper box that you can repurpose, recycle, or compost.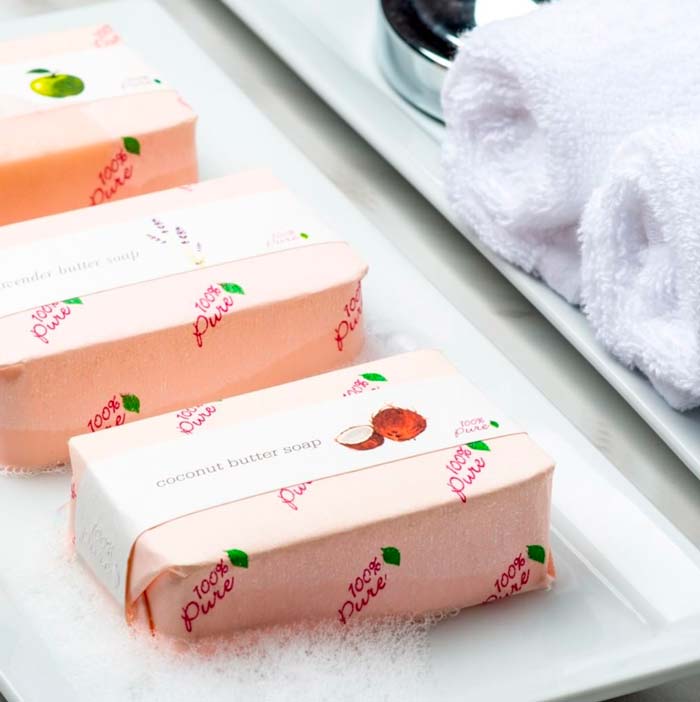 100% Pure's Soaps
Made in the USA, 100% Pure's vegetable soaps are made with shea butter, olive oil, and coconut oil to gently cleanse while deeply moisturizing your skin. 100% Pure currently offers three body soaps, all of which are vegan and palm-oil free. Choose from their Lavender Butter Soap, Mango Butter Soap, or Coconut Butter Soap.
Triple milled vegetable soap made with shea butter, olive oil, and coconut oil to gently cleanse while deeply moisturizing for soft, supple skin.
---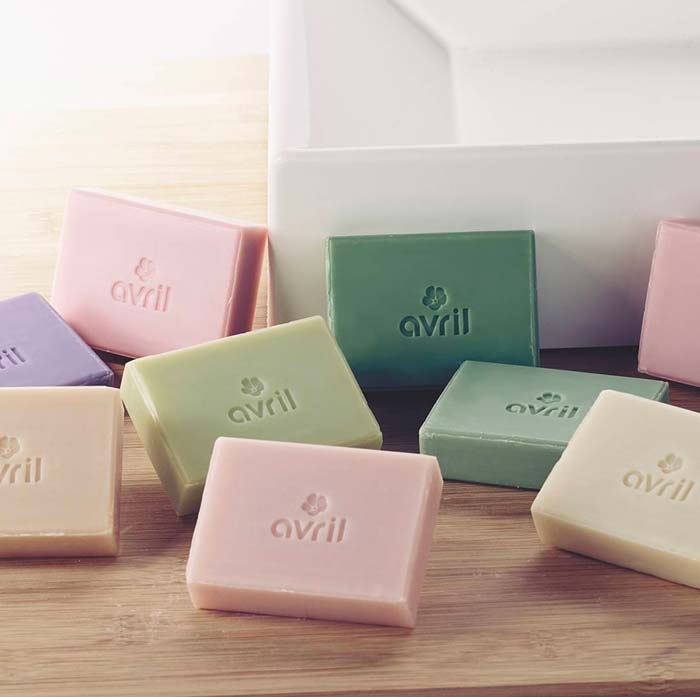 Avril Body & Hand Soaps
Made in France, Avril has a range of certified organic and vegan body soaps. Each of their bar soaps states they are made without palm oil and Avril's soaps also come in cardboard packaging.
Avril also confirmed to me in an email response, "we recently stopped old versions of our soaps and replaced them with a new formula without palm oil."
Note: Avril is not a 100% vegan brand but I checked their soap collection and they all say palm oil-free and vegan but check labels and ingredients before buying.
---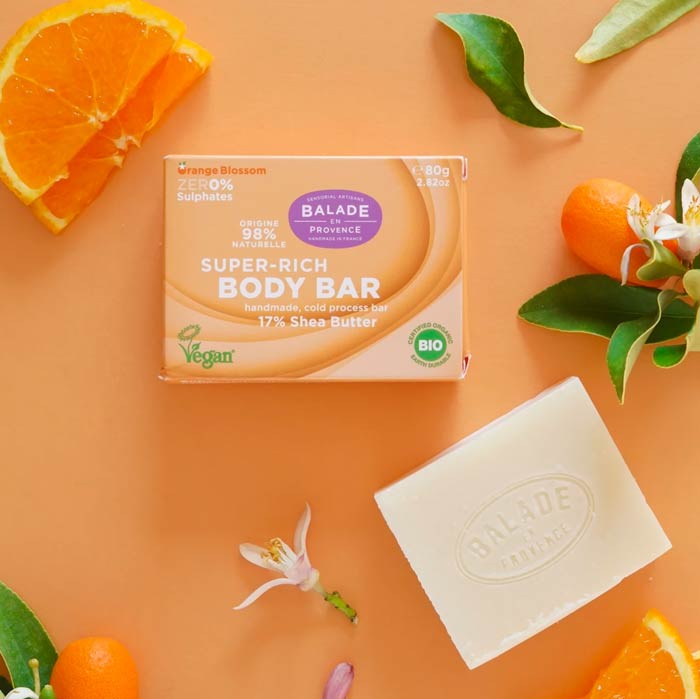 Balade en Provence – Body Bar Soaps
Balade en Provence offers vegan and palm oil-free soaps for body, face, hands, shaving, as well as, one formulated just for babies, pregnant women, and people with sensitive skin. They're all handmade and enriched with a blend of coconut oil, shea butter, and delicate scents of orange blossom. But if you prefer a fragrance-free soap bar, Balade en Provence has one suitable for the whole family!
---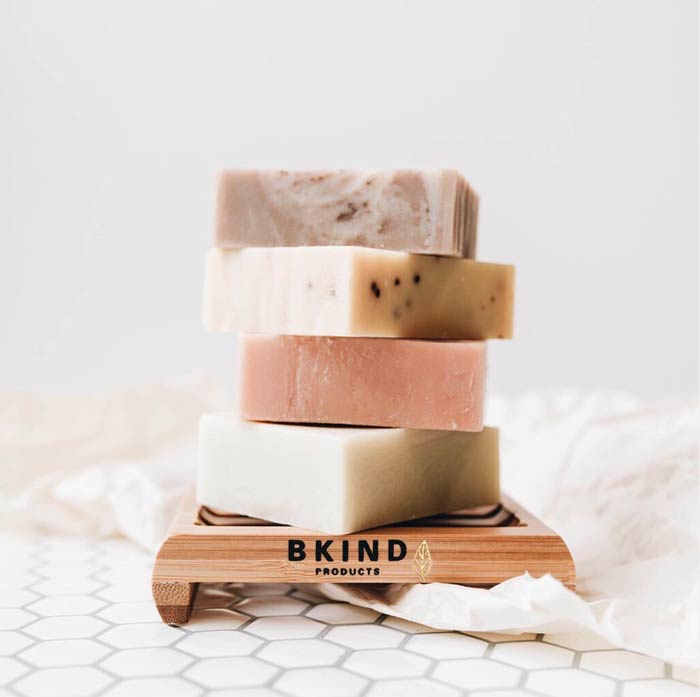 BKIND Body Soaps
Made in Montreal, BKIND's all-natural and moisturizing vegan body soaps are free from palm oil and come package-free. They currently have three scents available for their bar soaps: floral, herbal, and citrus.
---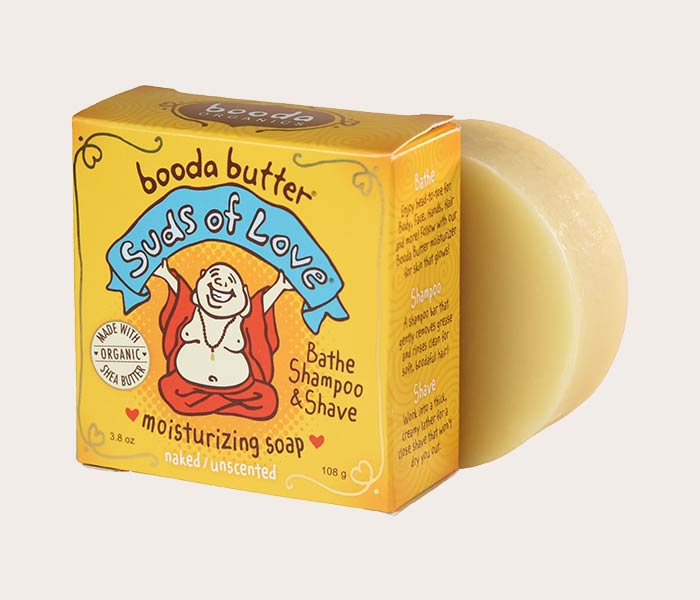 Booda Organics – Suds of Love Soap
Booda Organics' all-in-one moisturizing soap is handcrafted with certified organic and raw oils. This multi-tasking soap is vegan, cruelty-free, non-GMO, and palm oil-free. You can use it on the body or face, as well as a soothing shampoo and shaving cream.
---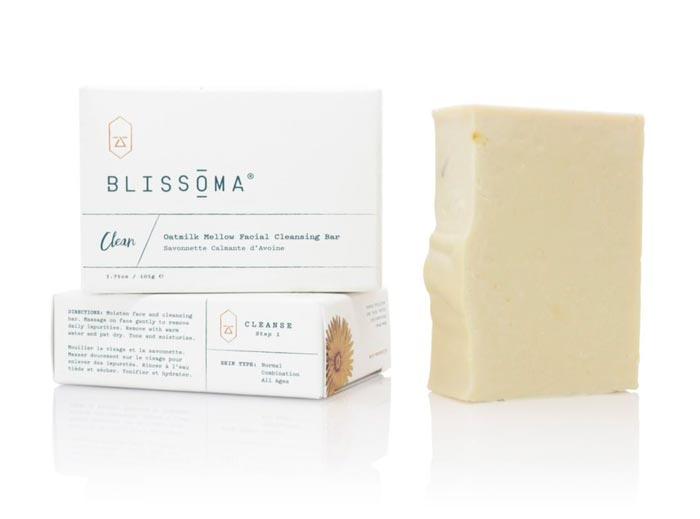 Blissoma – Facial Cleansing Bar
Blissoma has two facial cleansing bars, both of which are 100% vegan and now palm oil-free. Made with natural and organic ingredients like organic sunflower seed oil, organic shea butter, and organic castor oil, Blissoma's facial soap bars are formulated and suitable for sensitive skin. They can also be used for shaving or washing the whole body. Available in Oatmilk Mellow and Pomegranate Supreme.
---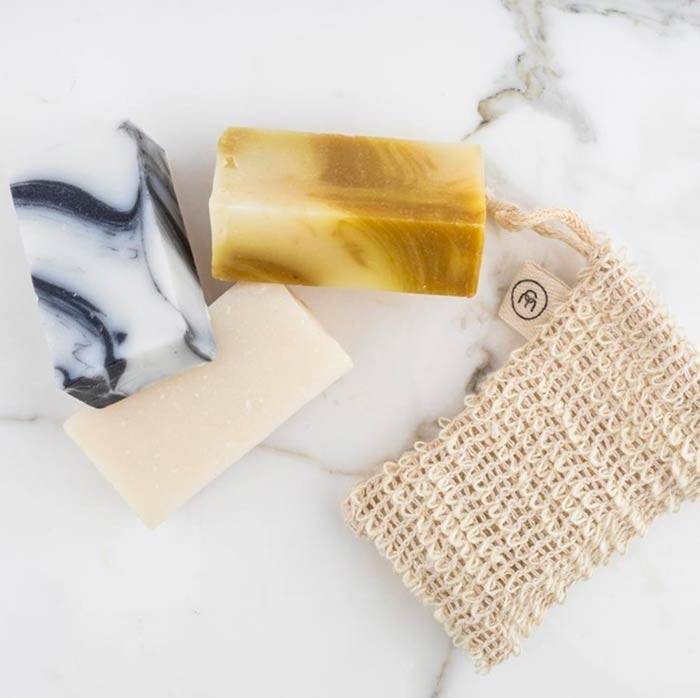 Coconut Matter – Coconut Oil Soap Scrub
Coconut Matter's soap scrubs smell like sweet coconut as they're made with wild coconut oil, coconut milk, and natural rainwater in the Solomon Islands. And they're 100% vegan and free from palm oil. Coconut Matter's soaps also come in a reusable soap bag made from sisal plant which you can use as a natural exfoliator.
---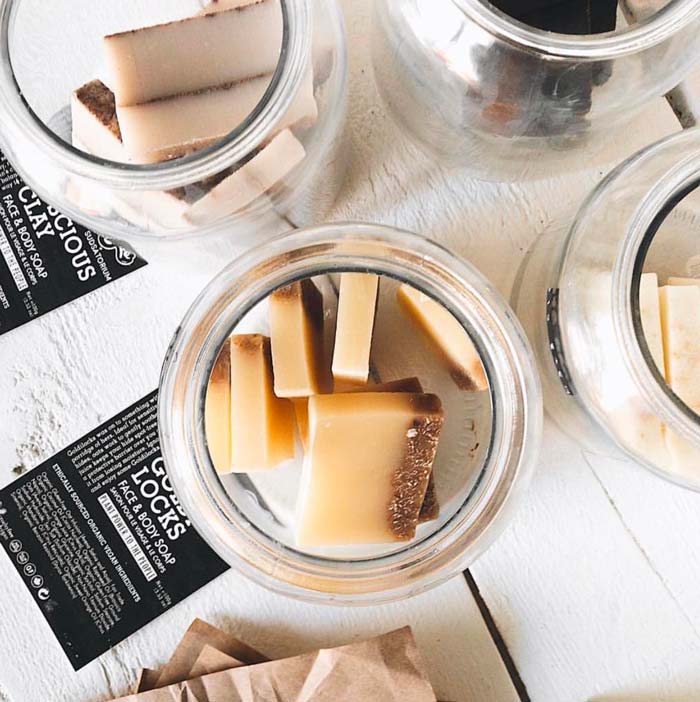 Sudsatorium – Vegan Soap Bars
Sudsatorium has an endless selection of vegan and palm oil-free soaps to shop from on Etsy! Made with fair-trade and organic ingredients, Sudsatorium body soap bars come in a variety of cool scents like exciting chai spice, baked pumpkin pie, French lavender, zippy peppermint, and lots more!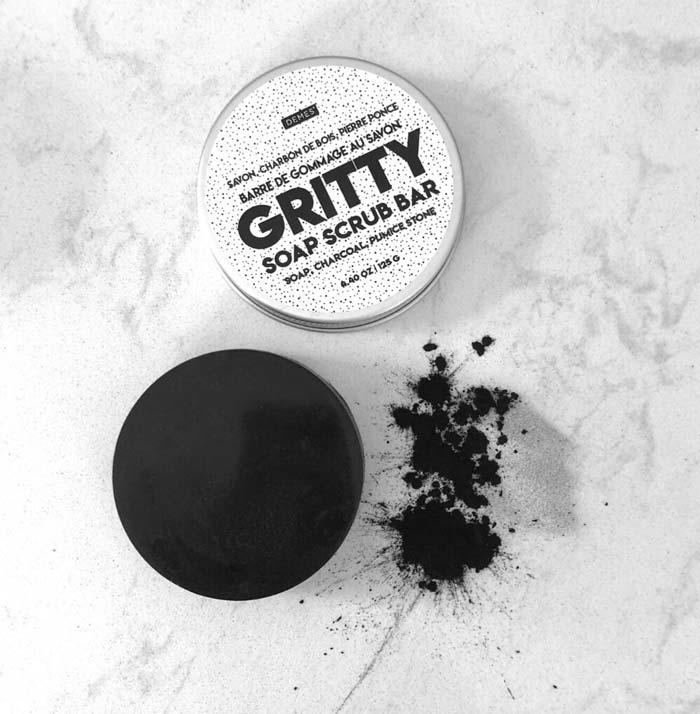 DEMES – Gritty Soap Scrub Bar
Demes's vegan and palm oil-free soap scrub is made with pumice stone and activated charcoal to naturally exfoliate you from head to toe. It comes in a zero-waste and travel-friendly aluminum container without any plastic packaging.
---
I will continue to add to this list as I find more vegan and palm-free soaps. Let me know in the comments below if you also have any suggestions or recommendations!