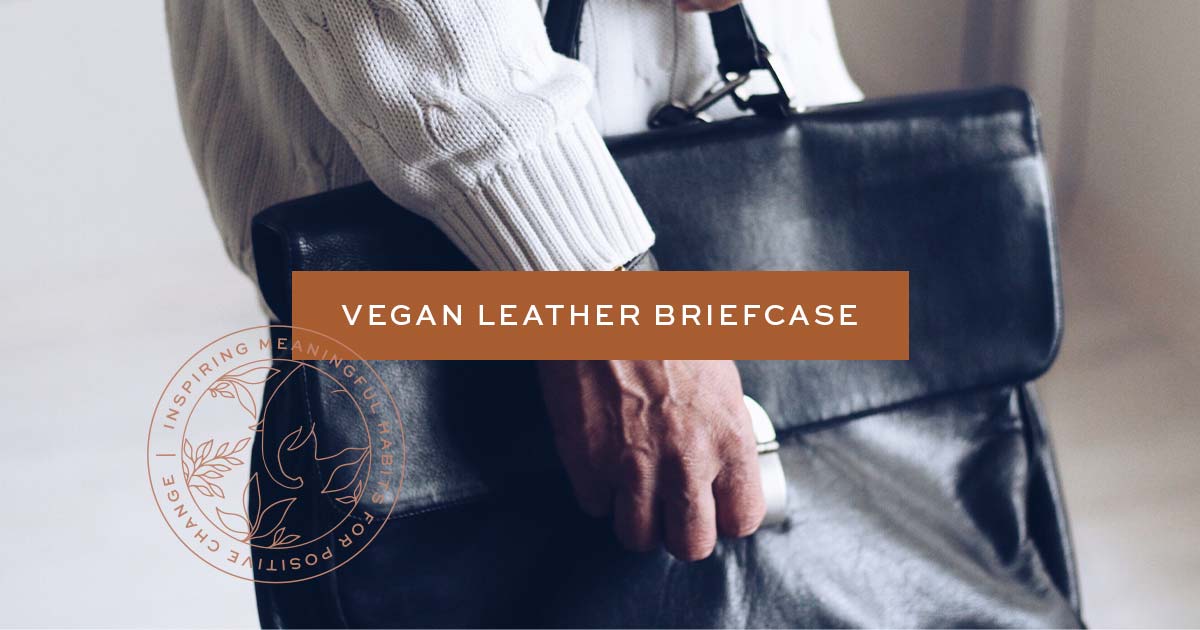 We all know that briefcases and laptop bags are the epitome of business, professionalism, and style. Some say you cannot call yourself a successful business person without bringing one to meetings.
And it is a shame that most briefcases and bags are made from animal hides and are not vegan-friendly.
Thankfully, there is some quality, functional, and stylish vegan leather briefcase bags that are made from man-made and synthetic materials, meaning no animals were harmed in the making of these bags!
Be careful of canvas and nylon bags that may include leather handles, buckles, and detailing, which are often overlooked when shopping for animal-free and vegan bags.
In this post, I share 19 of my fave vegan briefcase and laptop bags for men and women that will go with almost everything from your classic work attire to business casual to streetwear. These vegan leather briefcase bags will fit your laptop, wallet, umbrella, documents, lunch, and more!
Not only are these vegan laptop bags sleek but they also include interior compartments and exterior pockets to help keep your life together while some also include an adjustable/removable strap so you can switch it up on your commute and carry it like a messenger bag.
---
---
---
---
---
---
---
---
---
---
---
---
---
---
---
---
---
---
---
Brands With Vegan Leather Briefcase Bags
Here's a list of all of the vegan-friendly bag brands mentioned in this post. Browse their online catalog to find more styles, colors, and sizes of vegan leather briefcases and laptop bags!
Matt & Nat – lots of options
Doshi – lots of options
Lambert – lots of good options
Will's
Minuit sur Terre
VeganWear
Pixie Mood
Gunas
Corkor
Ashoka
Canussa
CoLab
Denise Roobol
LaBante
Lawful London
Ministry of Tomorrow
nae
Noah