This post may contain affiliate links that at no additional cost to you, I may earn a small commission.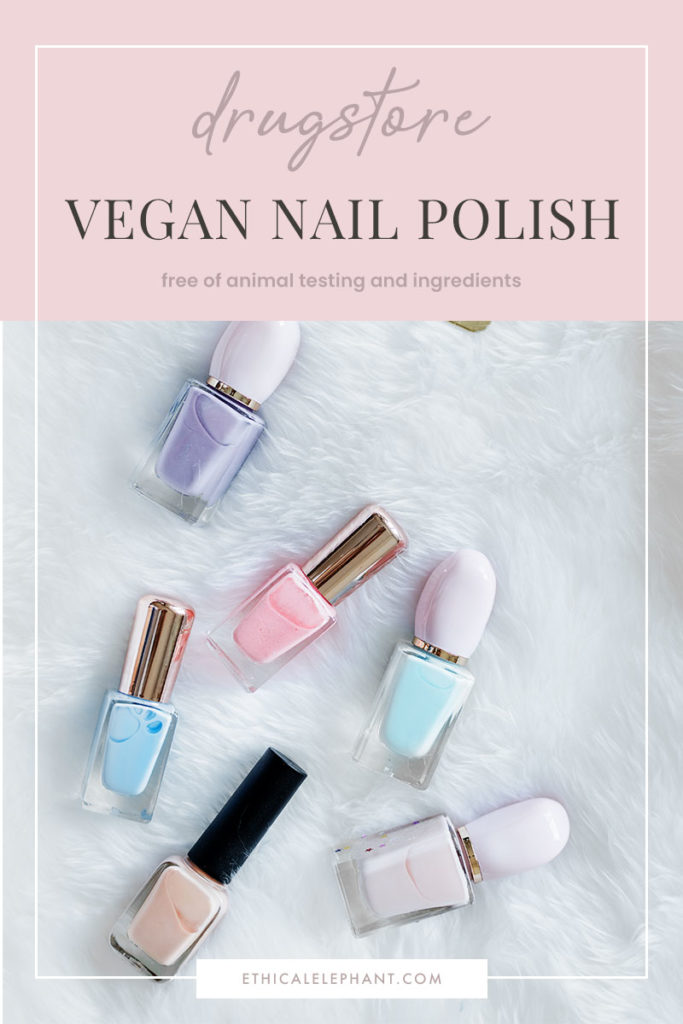 Looking for vegan nail polish at your local drugstore? Unfortunately, most of the nail polish sold at the drugstore are sadly not cruelty-free and from brands that continue to test on animals in 2019.
Some popular drugstore nail polish brands that are not cruelty-free include OPI, Sally Hansen, Revlon, and L'Oreal. Some other nail polishes may also contain animal ingredients like guanine, shellac, and keratin.
This has made shopping for cruelty-free and vegan nail polishes at the drugstore very difficult, but I have good news, there are a few vegan nail polish options that you can find and get at Target, Wal-mart, Ulta, London Drugs, Superdrug, CVS, and more! All of which are under $10!
Drugstore Vegan Nail Polish
In this list, you'll find 8 brands of nail polish that are both cruelty-free and vegan, meaning none of these brands test its products, ingredients, or formulations on animals, anywhere in the world and none of the nail polishes mentioned contain any animal-derived ingredients or by-products!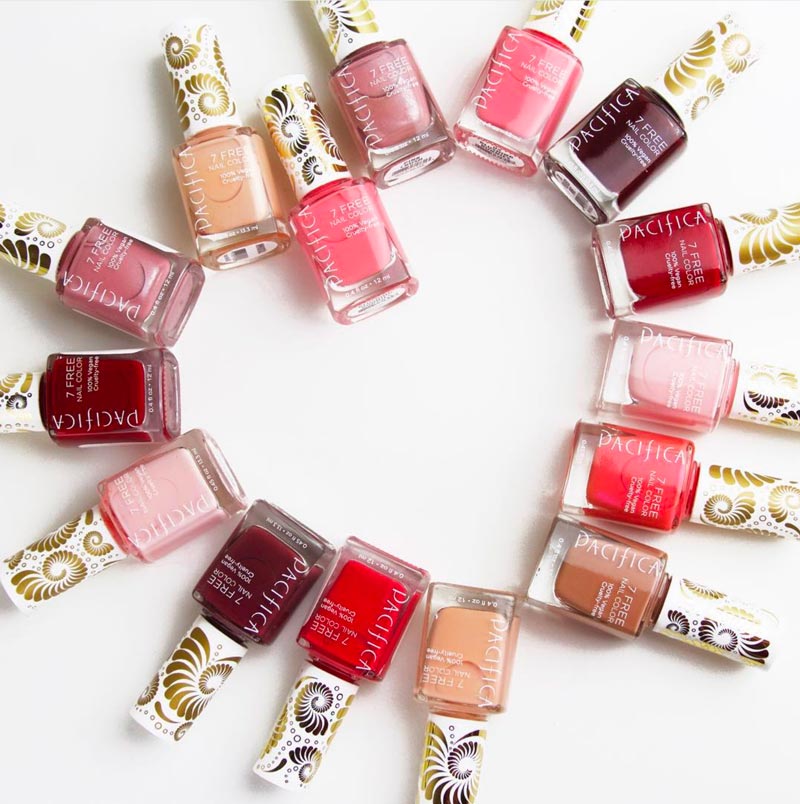 Pacifica Nail Polish ($9)
Pacifica is a 100% vegan and natural beauty brand. You can find Pacifica products at Target and Ulta. Pacifica's vegan nail polishes are 7-free, meaning they are formulated without parabens, phthalates (dibutyl phthalate), toluene, xylene, camphor, formaldehyde, resin, and animal products. With 50+ nail polish shades (including matte and shimmer) to choose from, Pacifica makes it so much easier to make the switch to a vegan and cruelty-free manicure!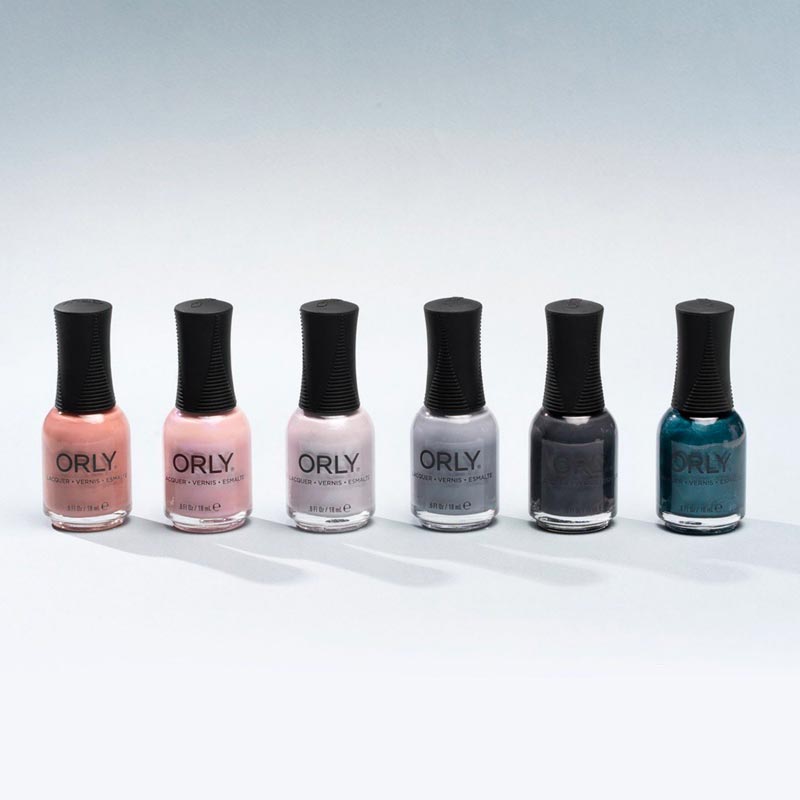 ORLY Nail Polish ($9)
ORLY is my go-to for drugstore vegan nail polish! They have an endless selection of colors and they're all reasonably affordable. All of ORLY nail polishes are cruelty-free, vegan, and 9-free, meaning they are free from Toluene, Formaldehyde, Dibutyl Phthalate (DBP), Formaldehyde Resin, Camphor, Ethyl Tosylamide, Xylene, MIT, Gluten, Parabens, Animal Derived Ingredients, MEHQ/HQ. You can find ORLY vegan nail polish at Wal-Mart, Target and Ulta.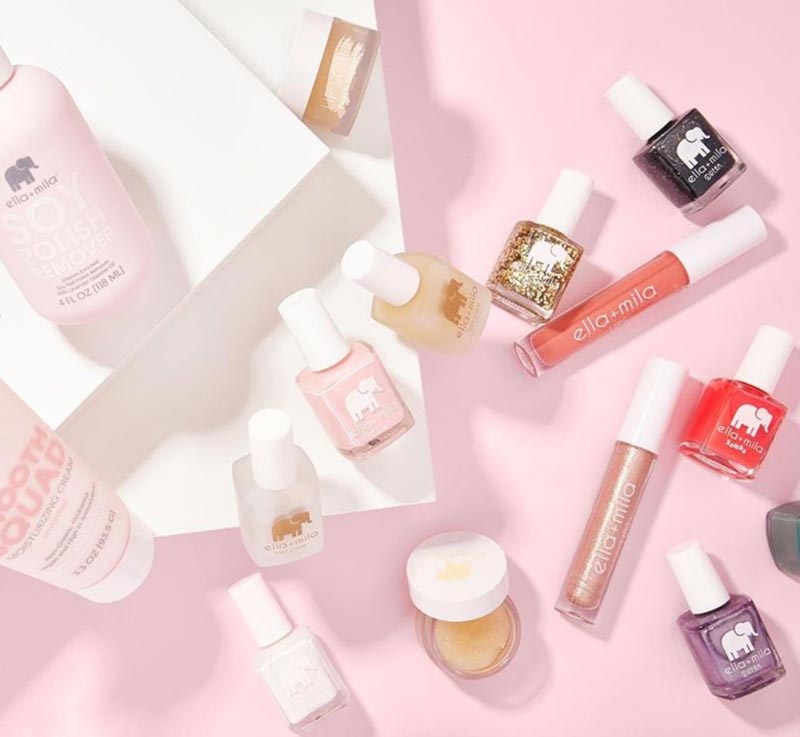 Ella + Mila Nail Polish ($10.49)
You can now get this adorable vegan nail polish brand, ella + mila at Ulta and Target! ella + mila nail polishes are chip-resistant, quick-dry, high-shine and 7-free; meaning they're formulated without Toluene, Dibutyl Phthalate (DBP), Formaldehyde, Formaldehyde Resin, Triphenyl Phosphate (TPHP), Xylene or Camphor. With over 150+ vegan nail colors to choose from, we promise you'll be able to find something from ella + mila that suits you!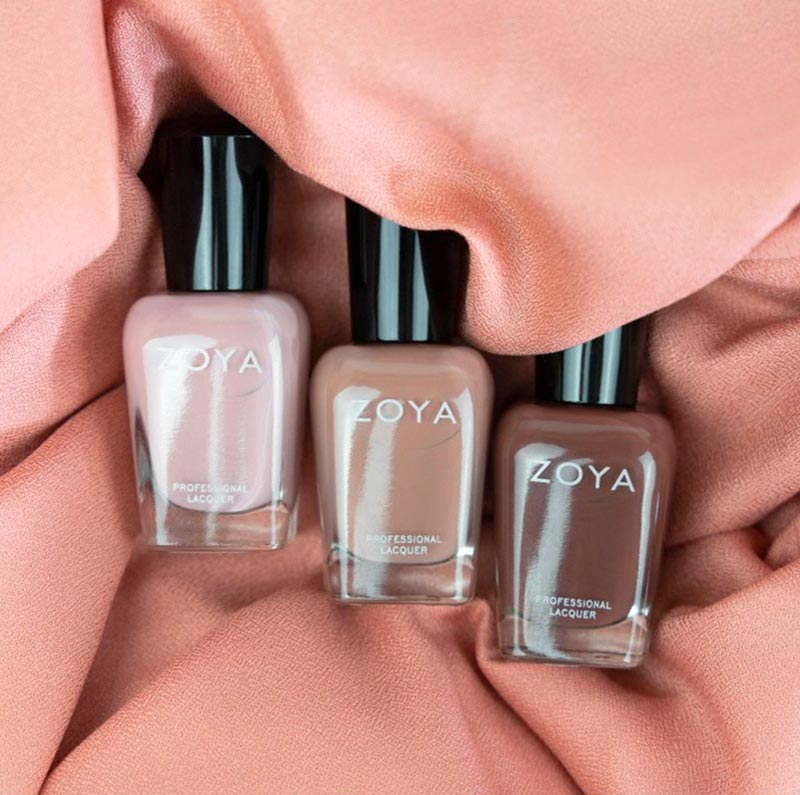 Zoya Nail Polish ($9-10)
If you've been looking for a cruelty-free alternative to OPI nail polish, then meet Zoya. This non-toxic, professional vegan nail polish brand is widely used in natural + eco-conscious salons and spas but you can get it at Ulta. Zoya formulas are free from toxic ingredients such as toluene, camphor, formaldehyde, formaldehyde resin and DBP (dibutyl phthalate). They also have the most impressive selection of colors, with over 400+ shades to choose from!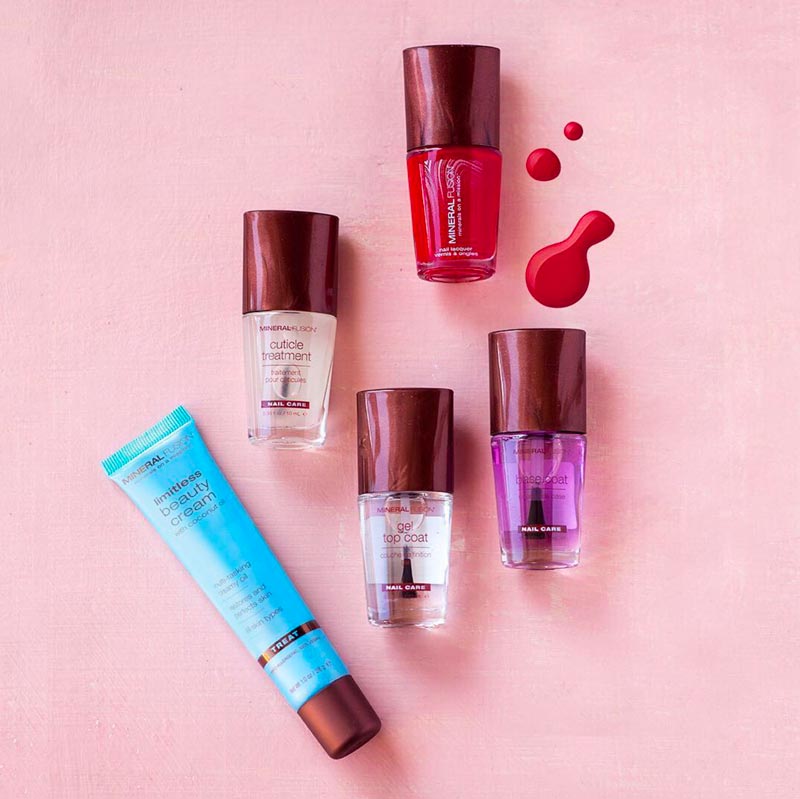 Mineral Fusion Nail Polish ($9)
Mineral Fusion's nail polishes are vegan and free of Toluene Free, Camphor Free, DBP Free, Formaldehyde Free, and animal ingredients, I have tried several of their polish before and love them all! I often find them on sale at London Drugs and also CVS just recently started carrying Mineral Fusion so definitely check a store near you to see if they have them in stock!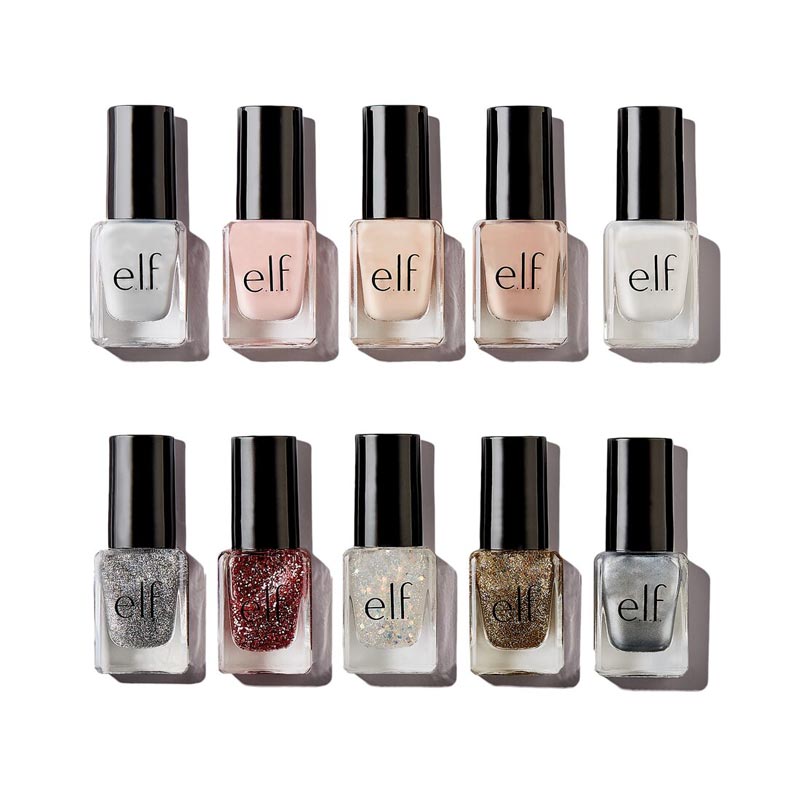 E.L.F. Nail Polish ($1)
ELF is a popular cruelty-free makeup brand that you can find at almost all drugstores including Target, CVS, London Drugs, and most recently Superdrug started carrying the brand! ELF's nail polishes are a little harder to find sold individually but I find you get the best bang for your buck when you purchase one of their nail polish sets, like ELF's Goody Gum Drop Nail Polish Set which includes 10 vegan nail polish for only $10!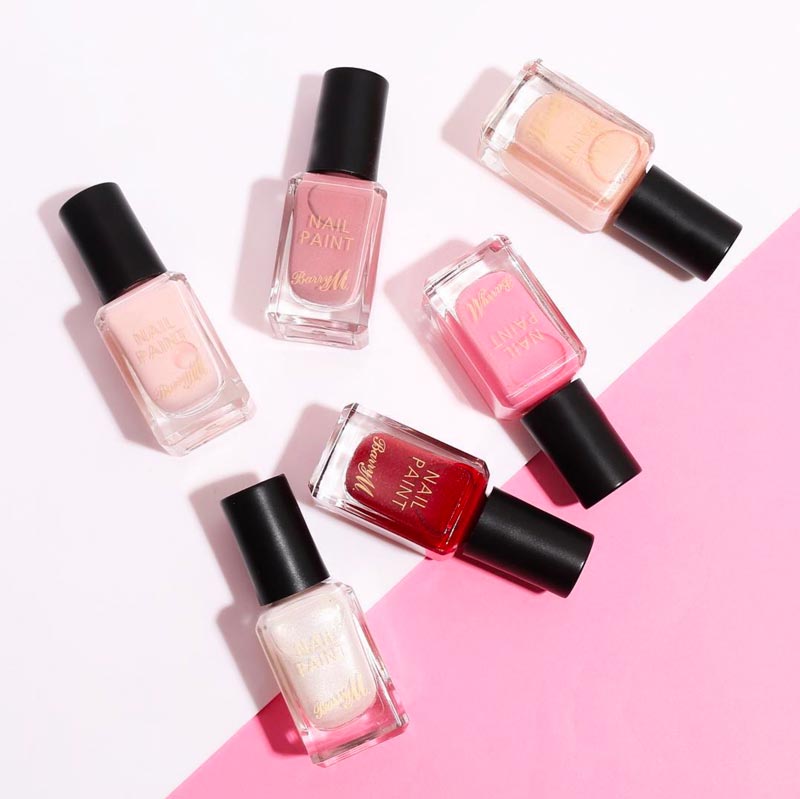 Barry M Nail Polish (£4)
Barry M has a bunch of nail polish options from coconut-infused, matte finish, quick-dry, and special limited edition colors! And the good news is that they're all vegan, long-lasting, and quick-drying. You can shop for Barry M vegan nail polish at Superdrug.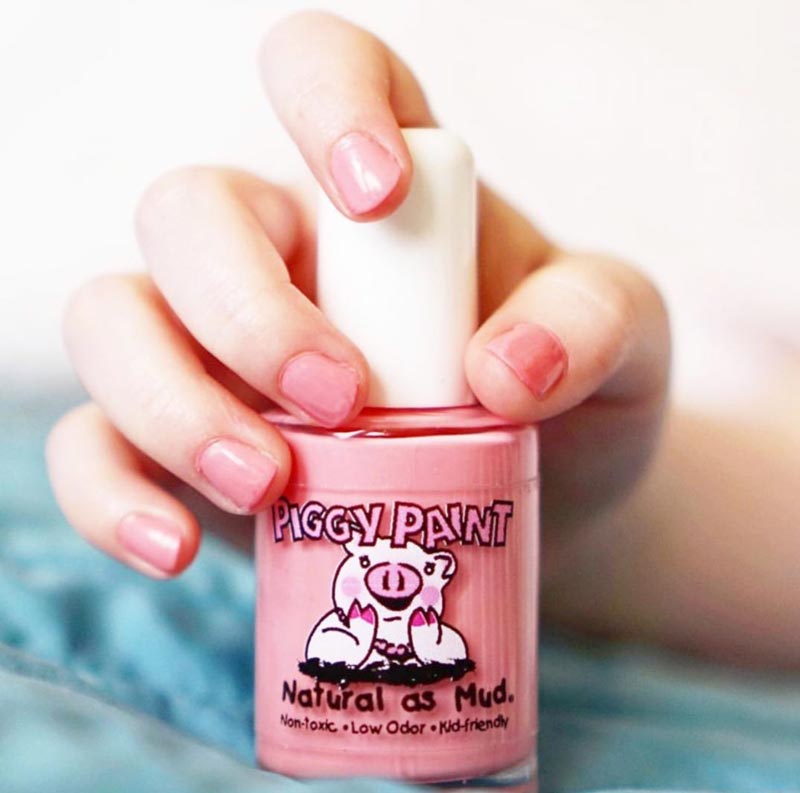 Piggy Paint Nail Polish ($8-10)
Finally, a non-toxic and odorless vegan nail polish that is safe enough for your kids to use! Piggy Paint's water-based nail polishes are free from all harsh chemicals including formaldehyde, toluene, phthalates, Bisphenol A, ethyl acetate and acetone. Find Piggy Paint polish at Wal-mart and Target. See my review of Piggy Paint polishes here.
---