This post may contain affiliate links that at no additional cost to you, I may earn a small commission.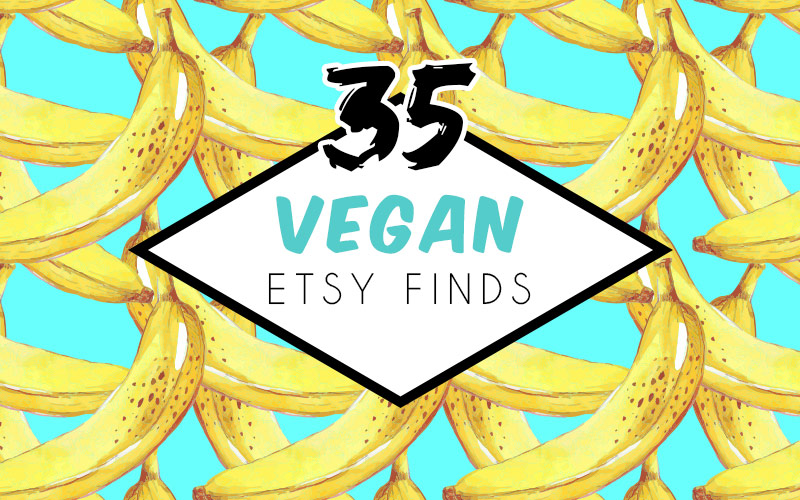 Shopping on Etsy can sometimes feel like you're shopping at a flea market. With thousands of new products added daily to the online marketplace, how can you make sure you're not missing out on anything good or worthwhile?
Well, my friends, I'm a HUGE fan of Etsy! Especially when it comes to finding vegan goods because most Etsy shop owners that offer vegan products are usually vegan themselves! They're just regular ol' peeps who thought, "hey, we need a vegan version of that!" So shopping on Etsy is a great way to support other vegans!
To help you get on the Etsy bandwagon, I've gathered my top 35 Etsy finds for vegans! This list is full of awesome vegan shirts, bags, stickers, skincare sets, and household items! They also make for some perfect and thoughtful gifts for vegans!
Vegan Etsy Finds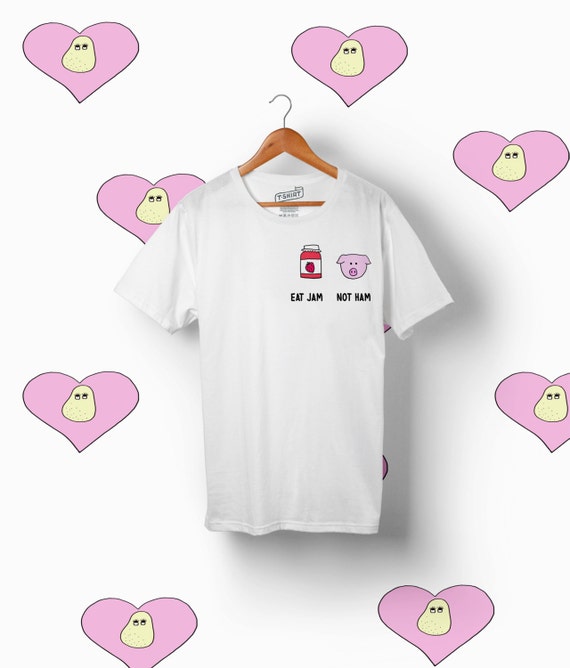 Couldn't have said it cuter myself! | Eat Jam, Not Ham Unisex T-shirt ($24.98)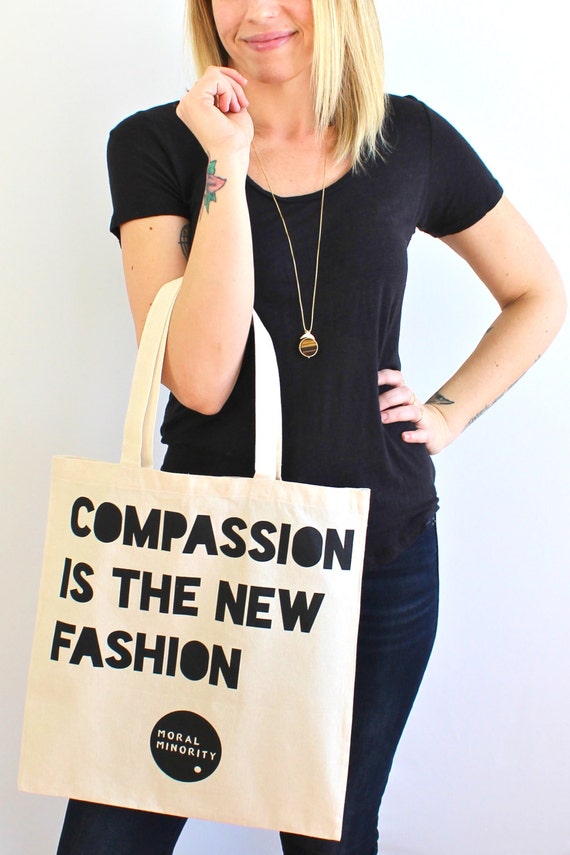 Bag all your compassionate goodies in this! | Compassion is the New Fashion Reusable Tote ($15)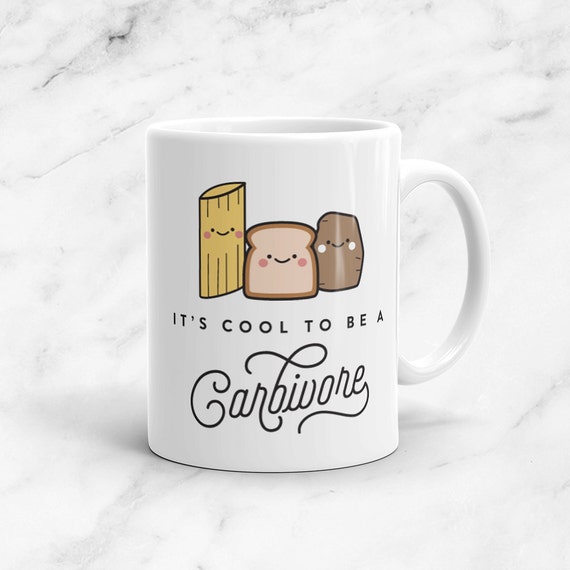 Always a nice reminder! | It's Cool to be a Carbivore ($19.99)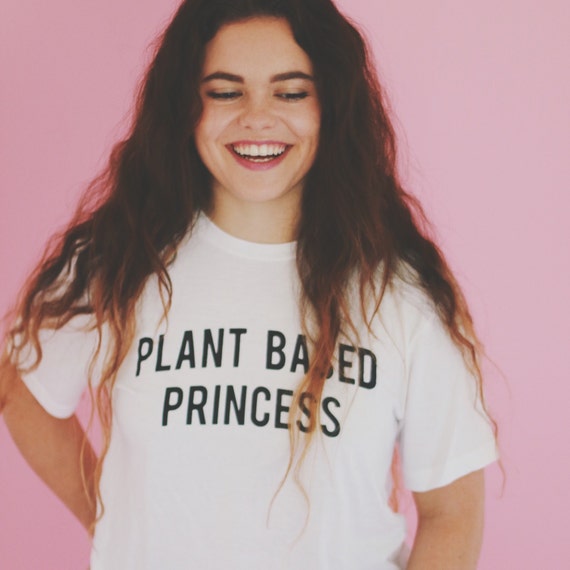 A thoughtful gift for the princess in your life! | Plant Based Princess Vegan Shirt ($28)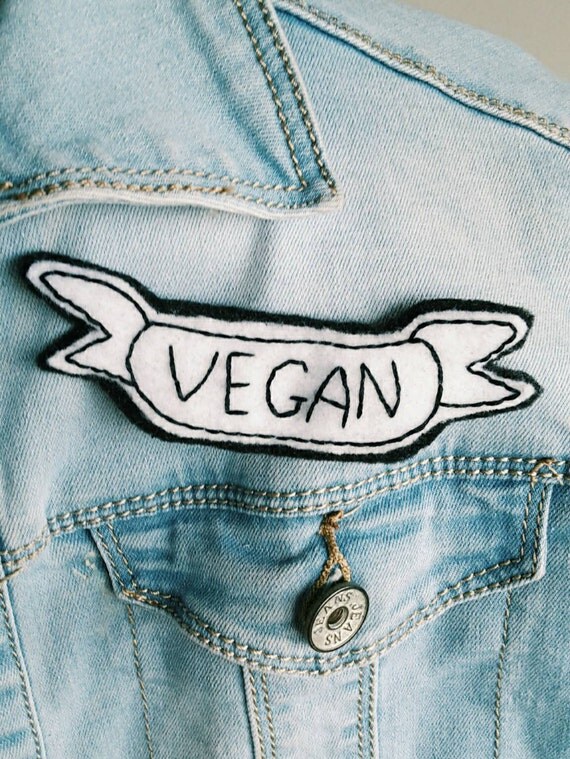 A great way to customize your clothes! | Hand Embroidered Vegan Patch ($5.87)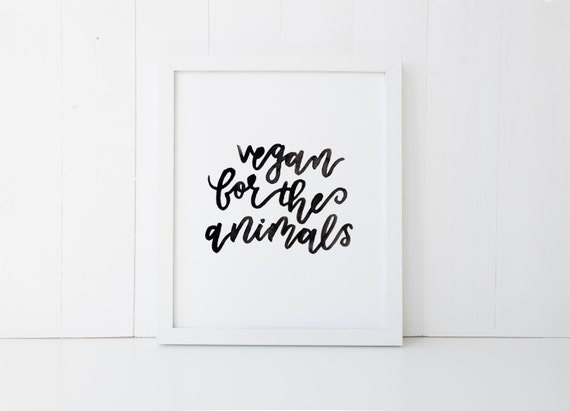 Great for putting in a frame or customizing your school/office supplies with!| Vegan for the Animals 8×10 Print ($5)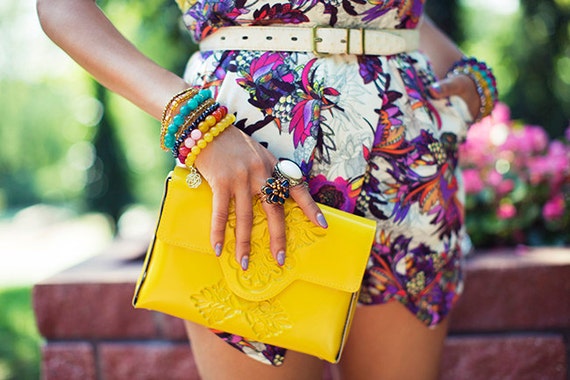 Stunning cruelty-free bags without having to hurt animals!| MeDusa Vegan Mini Clutch ($90)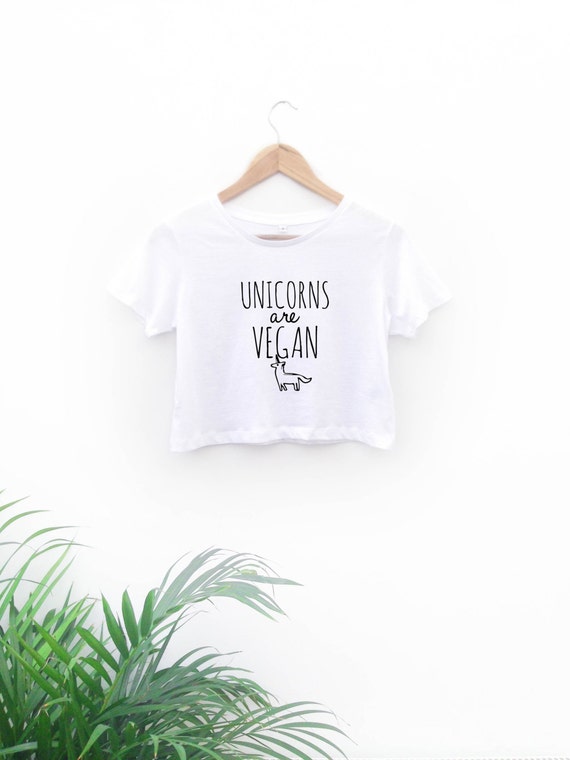 I believe it! | Unicorns are Vegan Cropped Top ($22.64)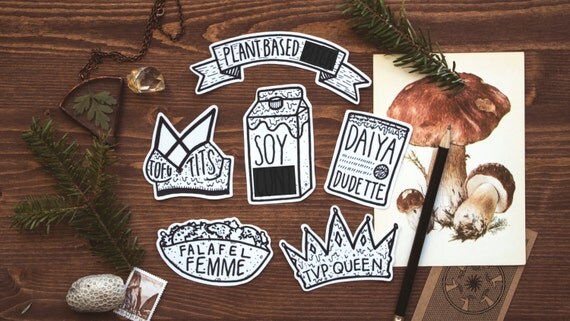 YAAAAAS. | Vegan Stickers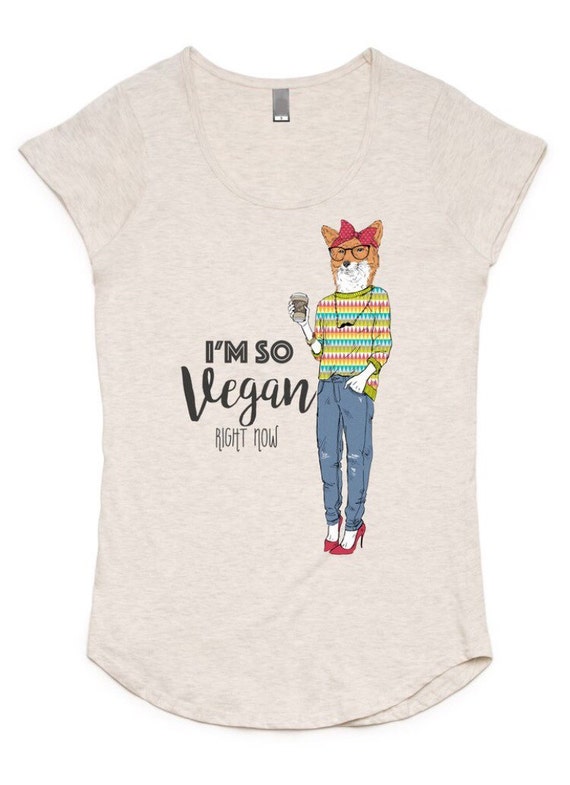 This shirt is like, totally trending right now. | I'm So Vegan Right Now T-Shirt ($38.56)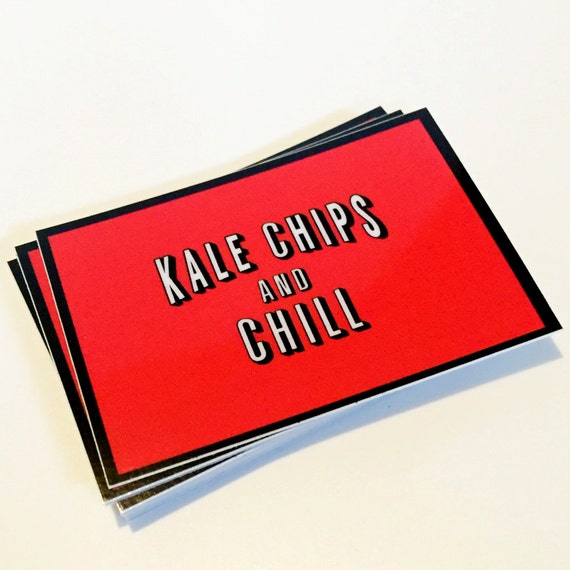 Netflix and Chill for Vegans. | Kale Chips & Chill Netflix Sticker/Laptop Decal ($1.99)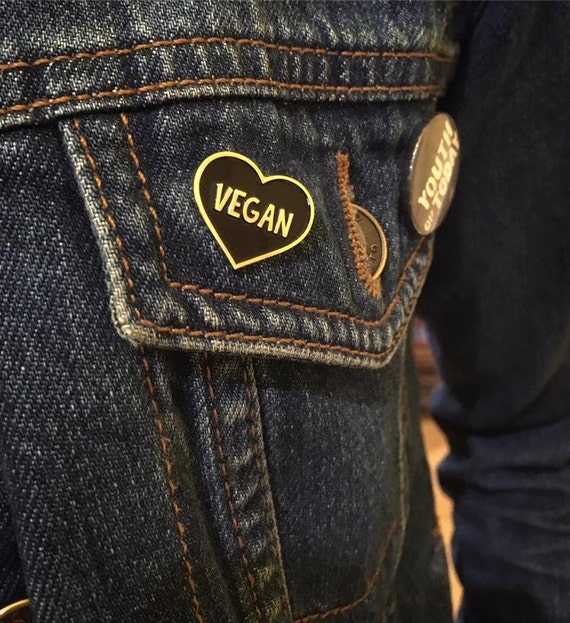 A noncommittal way to personalize your clothes!| Vegan Heart Enamel Pin ($5.64)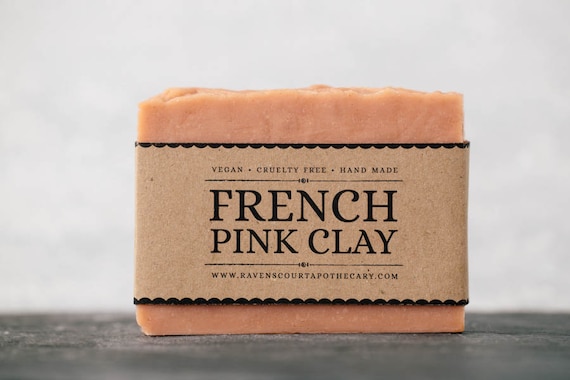 Yes, most bars of soap aren't vegan! | French Pink Clay Vegan Soap Bar ($6.29)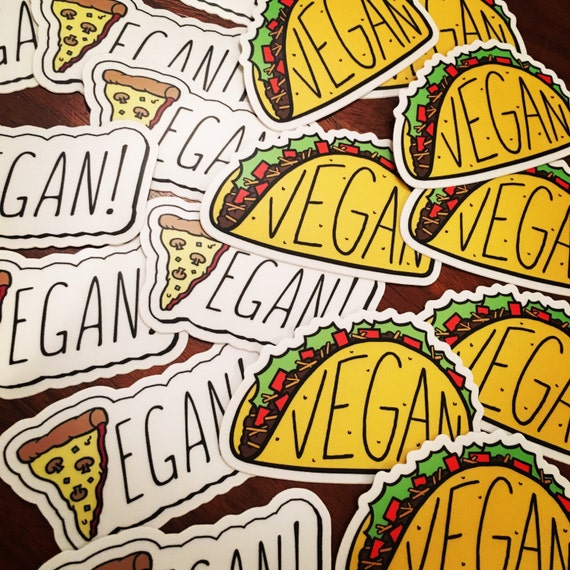 Let it be known, my two favorite things!| Vegan Pizza & Vegan Taco Stickers ($1)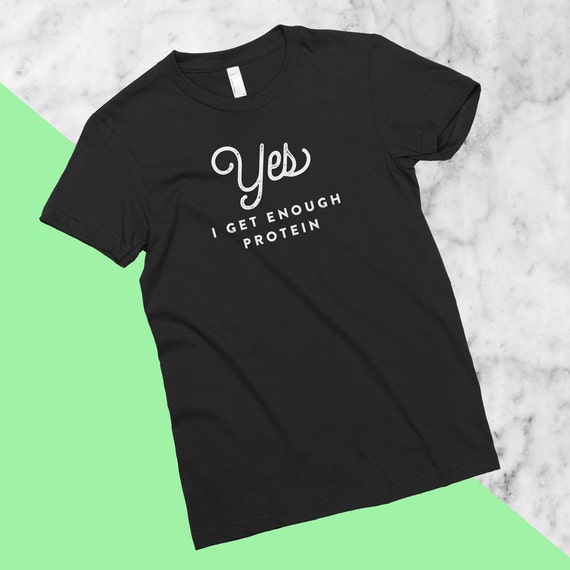 If I hear someone ask me again…| Yes, I Get Enough Protein T-Shirt ($29.99)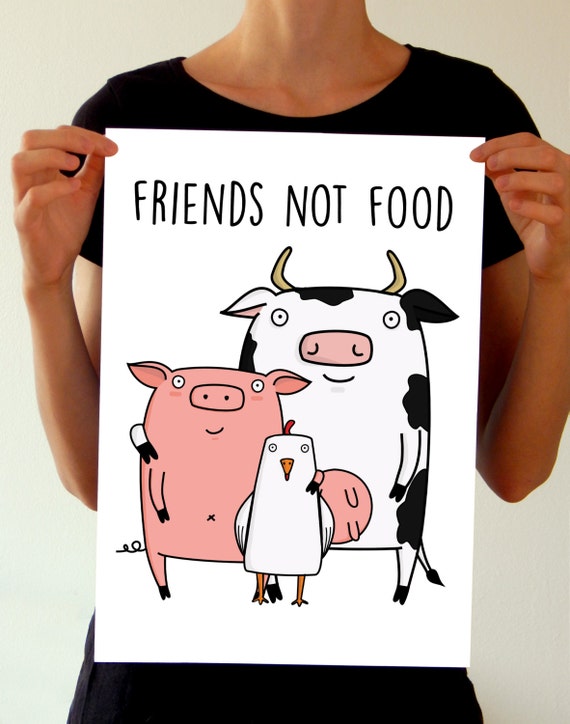 How can you eat them? They're so adorable!| Animals are Friends, Not Food Poster ($8+)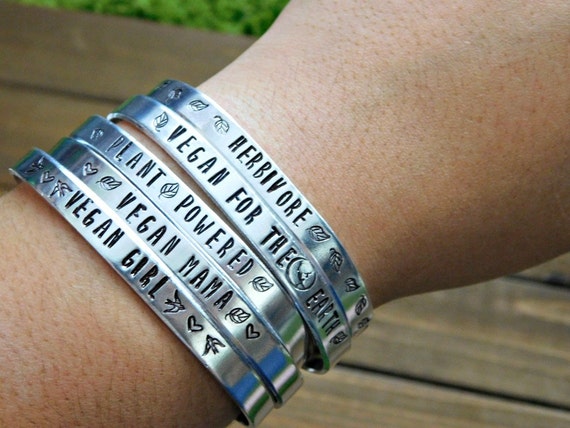 Fully customizable!| Plant-Powered Bracelet ($16)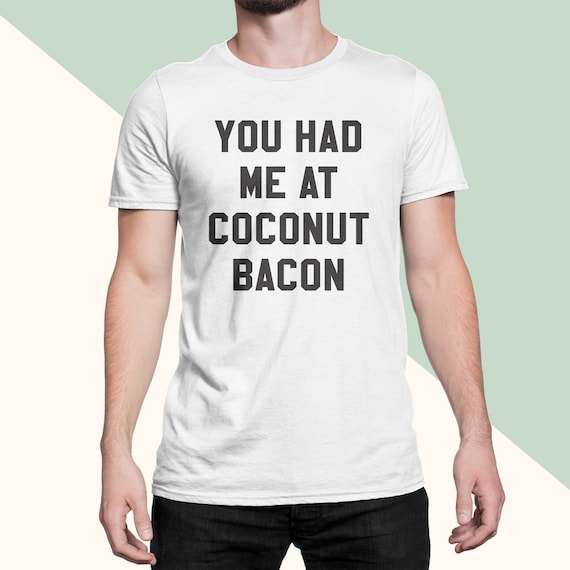 Say no more! | You Had Me at Coconut Bacon T-Shirt ($24.99)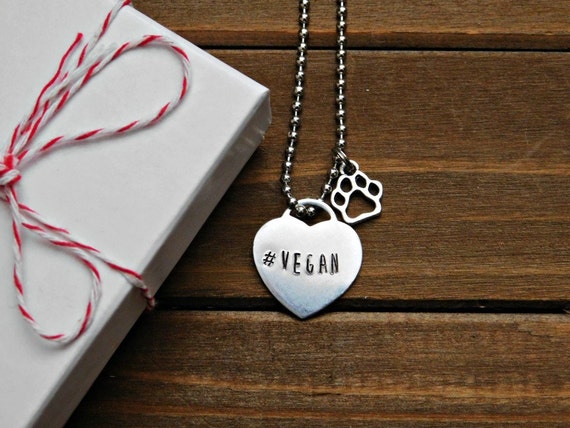 Join the hashtag vegan club! | #Vegan Heart Necklace with Paw Print ($23)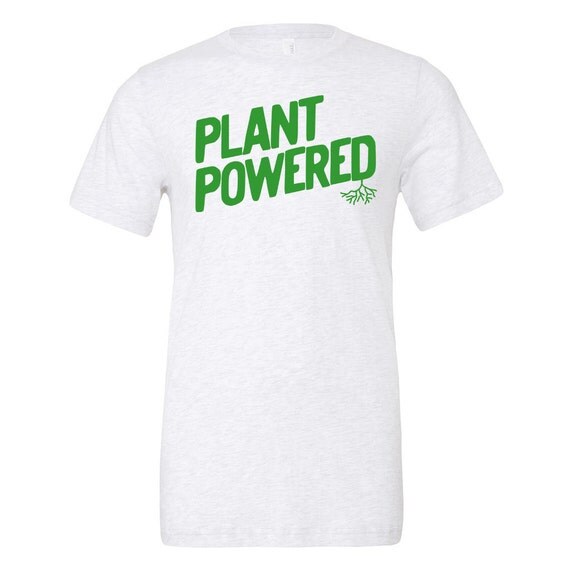 This shirt says it all! | Plant Powered Unisex T-Shirt by Dharma Store ($25.99)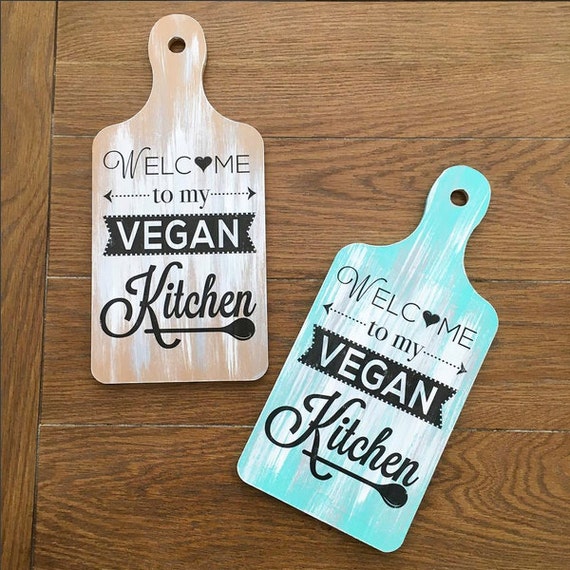 A place where no animals are harmed! | Welcome to my Vegan Kitchen Sign ($25)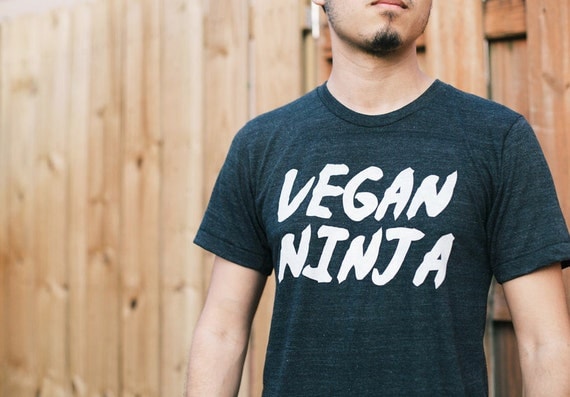 Bet you didn't know? | Vegan Ninja T-shirt($26)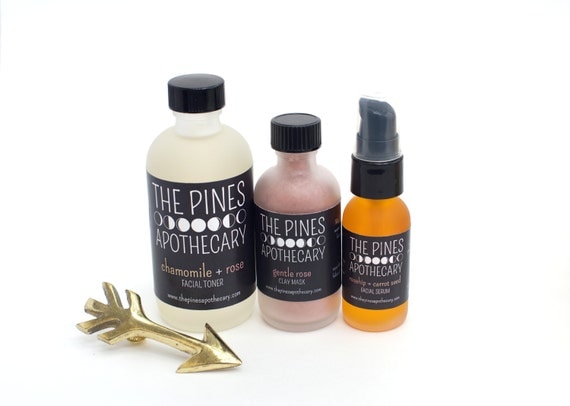 Being vegan made easier with this set! | Natural & Vegan Skincare Set ($42)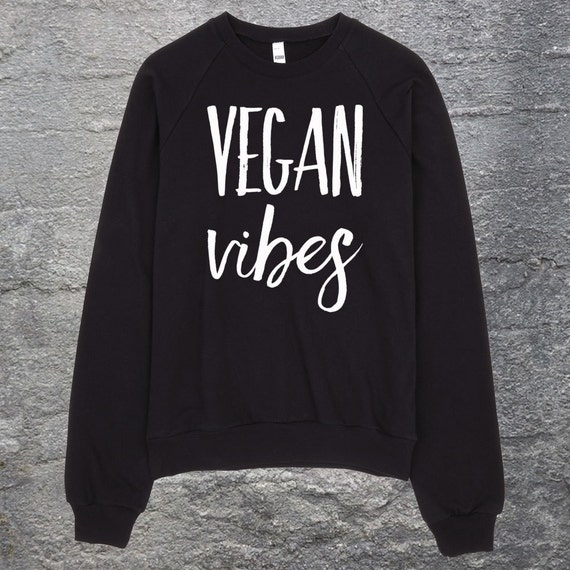 No bad vibes here! | Vegan Vibes Unisex Sweater ($45)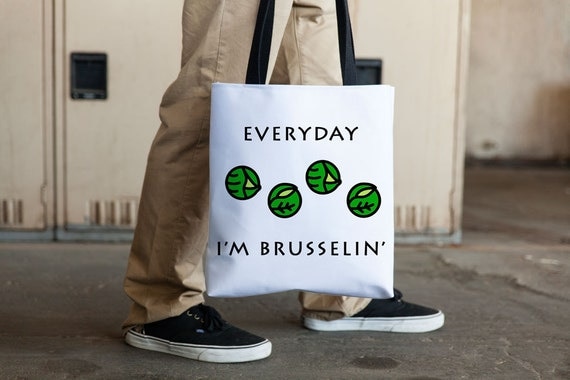 This is easily one of my favourite tote bags! | Everyday I'm Brusselin' Tote Bag ($26)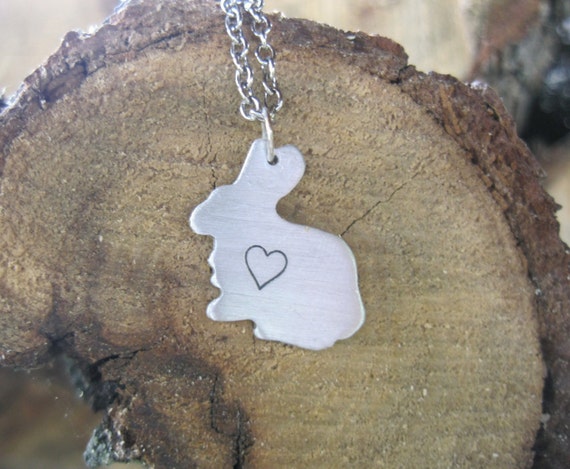 LOVE all animals!| Vegan Necklace ($16)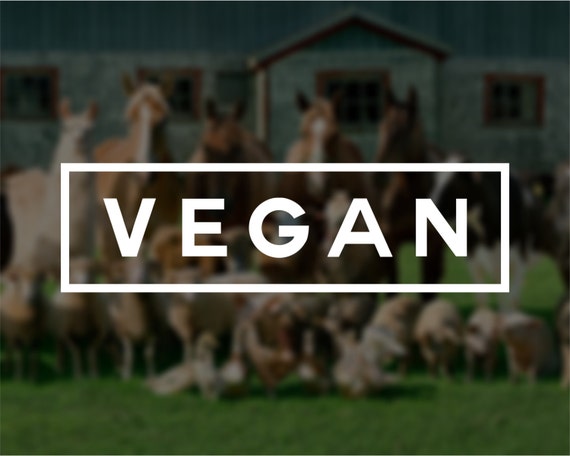 Stick this on your car or laptop!| Vegan Vinyl Window Decal ($7.99+)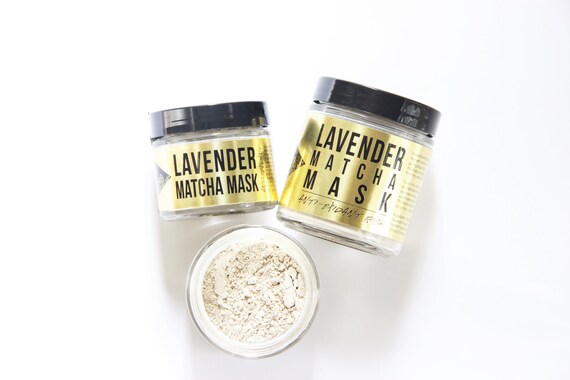 Nourish and cleanse your skin with this cruelty-free mask! | Vegan Lavender Matcha Face Mask ($14)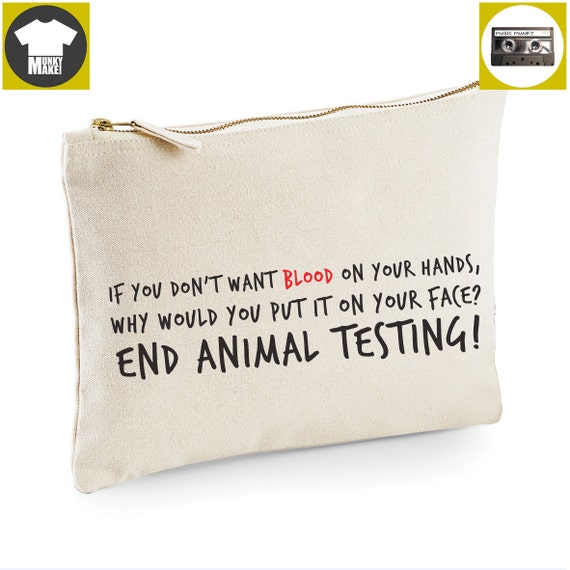 Now that's one way to help raise awareness! | End Animal Testing Makeup Bag ($11.32)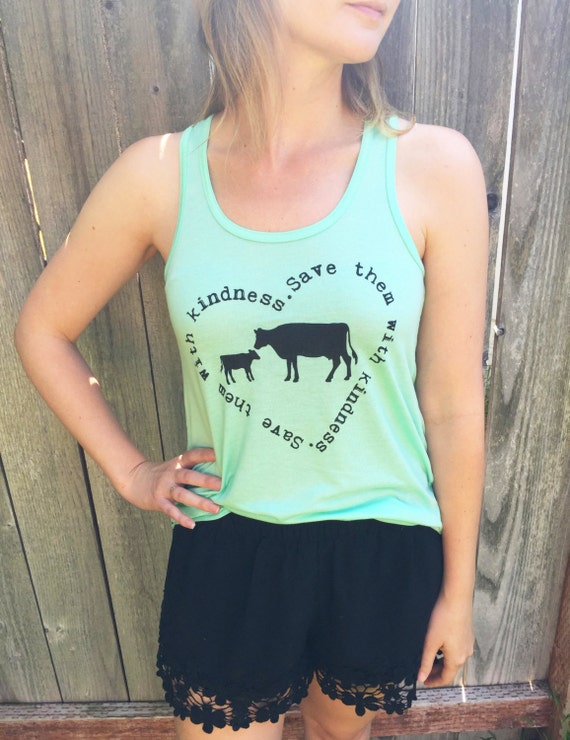 Kindness always wins. | Save Them With Kindness ($26)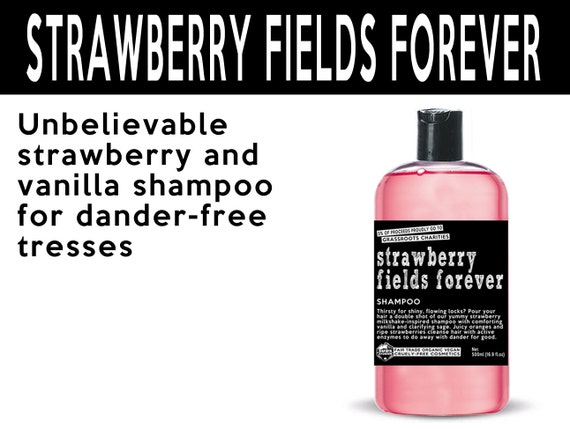 No animal ingredients in this shampoo! | Strawberry Fields Forever Vegan Shampoo ($10.69+)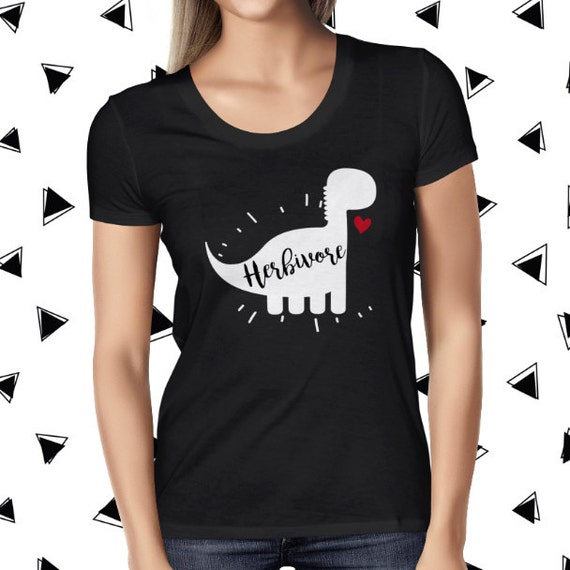 Herbivores, where you at!? | Herbivore Dino Shirt ($19.95)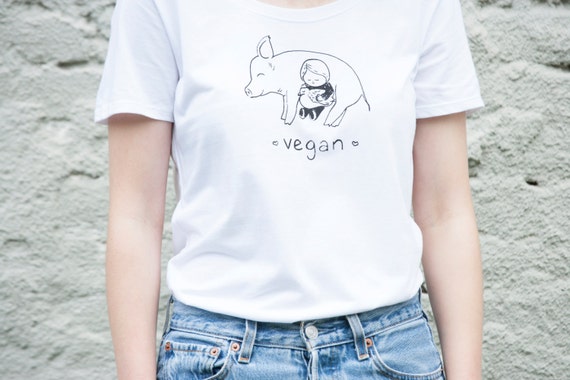 Animals make the best snuggle buddies! | Vegan Snuggle T-Shirt ($23)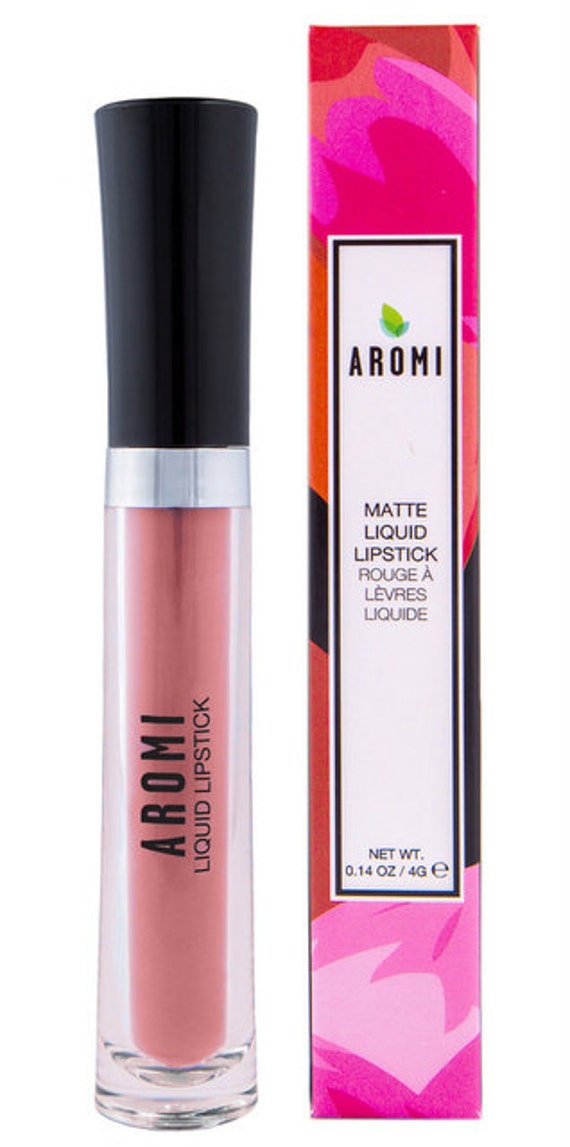 A carmine-Free lipstick!| Aromi Vegan Liquid Lipstick ($17)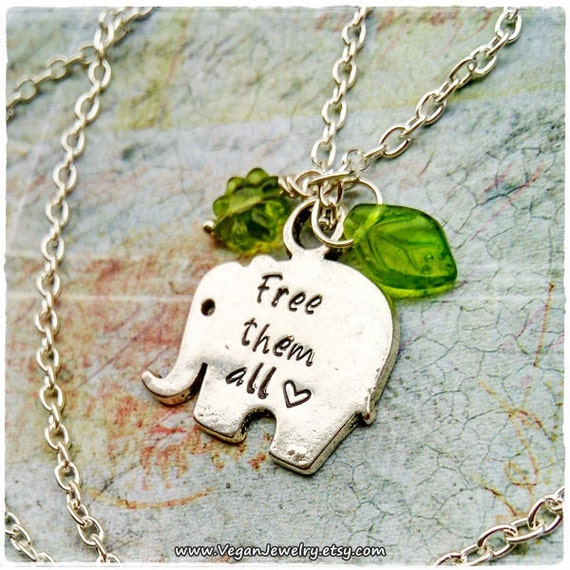 This says it all! | Free Them All Vegan Necklace ($15.80)
Which of these handmade vegan products did you love? Did I miss any? Be sure to leave some of your awesome vegan Etsy finds in the comments below! 
---
Disclaimer: This post contains affiliate links.