This post may contain affiliate links that at no additional cost to you, I may earn a small commission.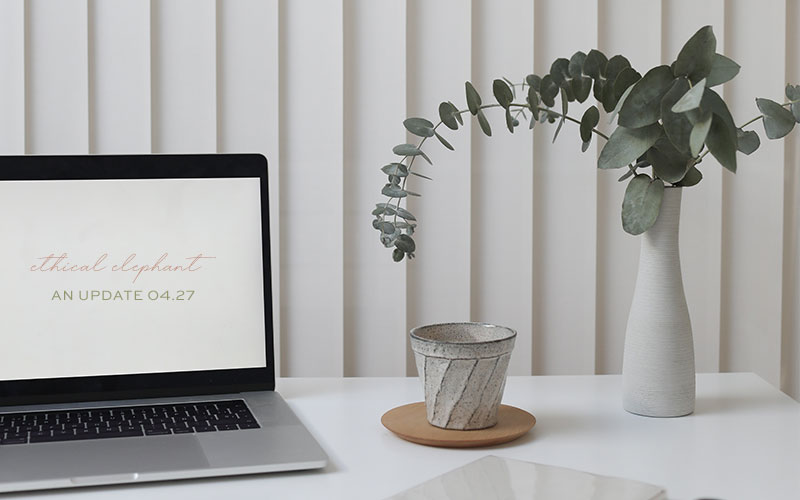 If you're new here, Hi! I'm so glad to have you here! I'm resuming with my regular updates to keep you in the loop with brands' cruelty-free & vegan status, as well as, some of the changes that are happening here at ethical elephant.
This week, I've decided to remove 11 makeup brands that sell animal hair brushes and announcing that I will no longer be regularly updating brand's vegan product lists on my site anymore.
Makeup Brushes Made With Animal Hair ≠ 'Cruelty-Free'
Last month, I asked on my Instagram if you would consider a brand to be 'cruelty-free' if they sell animal hair brushes?
I want to say 98% of the comments said it's a deal-breaker for them if they knew a 'cruelty-free' brand has makeup brushes made with animal fur.
I went through my entire list of makeup brands that offer makeup brushes. At the time, there were 105 and found 12 of them that carry animal hair brushes.
Anastasia Beverly Hills
BareMinerals *owned by Shiseido
Ben Nye
Gabriel Cosmetics
Inglot Cosmetics
jane iredale*
LA Girl
Mineral Fusion
Natasha Denona
StudioMakeup
Surratt Beauty
Zoeva
For a breakdown of what type of animal hair brushes the above brands carry, see this detailed post here.
June 2021 Update! I have now marked all of these brands as *CF – 'Cruelty-Free But…' in our Brand Directory.
The only exception I made was for Jane Iredale because they told me that they will be discontinuing their animal hair brushes and will only be selling their vegan brushes. It's to my knowledge that they are working on selling all current stock and discontinuing the production of them.
Also, while I was creating this list, I learned that BH Cosmetics stopped selling animal hair brushes! Now, all of their makeup brushes are synthetic and 100% vegan!!
Vegan Product Lists – No Longer Updated
Another update I wanted to share is that I will no longer be regularly updating all brand's vegan product lists published on my site anymore.
If a brand clearly marks and labels its vegan products, either on its website or product packaging, I will no longer be updating the post I have of their vegan product lists.
I've been creating and updating these vegan lists since 2015 as a resource to help consumers find and shop for vegan options more easily.
The good news is that more and more brands offer vegan options now and proudly state and label which of their products are vegan-friendly.
As a result, I feel like my job of creating these vegan lists to raise awareness and pressure brands to offer vegan options has been done.
Not to mention, these vegan lists are so time-consuming to keep updated and companies are constantly changing their formulations without telling us. So I think it's best to just reference the company's website or product packaging for the most up-to-date and accurate information.
I will now show you how to find if a product is vegan off the brand's website, see below for an example: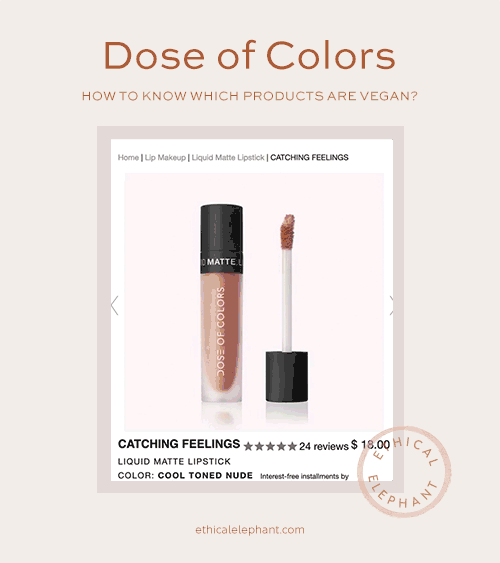 But I know some brands don't publicly list or label their vegan products. If that's the case, I will continue to be in contact with the brands and update only those vegan product lists.
And as always, I will continue to call out brands that mislabel their vegan products when they're not actually vegan.
And if you're ever unsure if a product is vegan or not, I recommend using DoubleCheckVegan, an amazing tool where you can insert an entire ingredient list and they'll tell you if there are any suspicious non-vegan ingredients.