This post may contain affiliate links that at no additional cost to you, I may earn a small commission.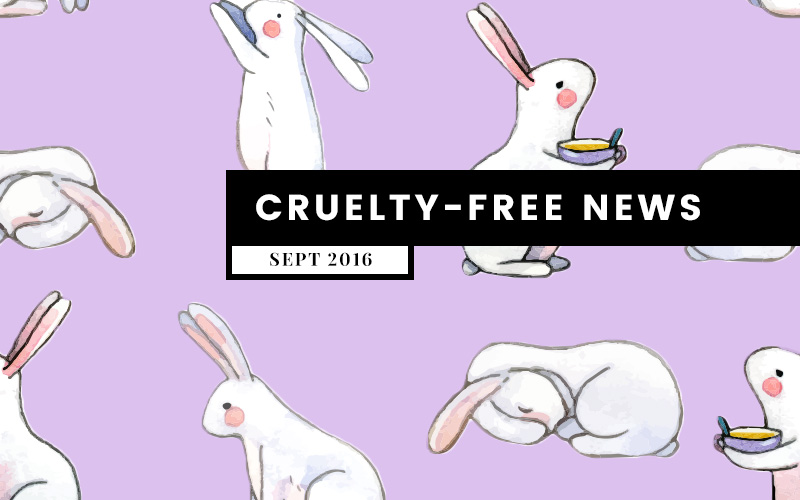 Keep up with all the latest cruelty-free news with ethical elephant's monthly news round-up!
Seventh Generation Soon to be Owned by Unilever
Last month, It was a sad sad day when we found out cruelty-free and vegan household cleaning brand, Method was testing on daphnia (water fleas).
Sadly, another cruelty-free and vegan-friendly household cleaning brand, Seventh Generation has been bought out by Unilever, a parent company that continues to test on animals till this day.
Although I'm confident that Seventh Generation will stay committed to their strict no animal testing policy after the Unilever acquisition but like most cruelty-free shoppers, I have personally decided to stop buying from subsidiary brands that are owned by a parent company that tests on animals.
(Source: Logical Harmony)
Unilever Looking to Buy The Honest Company
They weren't kidding when they said Unilever appears to be on a buying spree! There has been talk about The Honest Company being bought out by Unilever, a parent company that tests on animals.
This doesn't look so good for The Honest Company considering my prior investigation on their cruelty-free status. When I asked for details about their animal testing statement, I received dodgy and unclear responses.
(Source: Inc)
Burt's Bees Confirm Products are Sold in Mainland China
And another one bites the dust! Burt's Bees has been known to be a cruelty-free brand for years but they have confirmed that some of their products are sold in mainland China. If you're wondering why this matters? Animal testing is required by law in China.
Burt's Bees is reassuring consumers that the limited number of their products that are sold in China are not required to be tested on animals. But what Burt's Bees has failed to comment on is whether if their products are exempt from post-market animal tests and what are they doing to monitor or prevent Chinese authorities from randomly taking their products off store shelves and testing on animals.
*Update: Burt's Bees is no longer selling those "limited number of products" in-stores in China anymore. Learn more about what happened in this post here.
(Source: Cruelty-Free Kitty)
ColourPop Launches Vegan Lipstick Line
Cruelty-free cosmetic brand, ColourPop and in collaboration with model/designer, Karrueche Tran launches a line of vegan lipstick!
(Source: VegNews)