This post may contain affiliate links.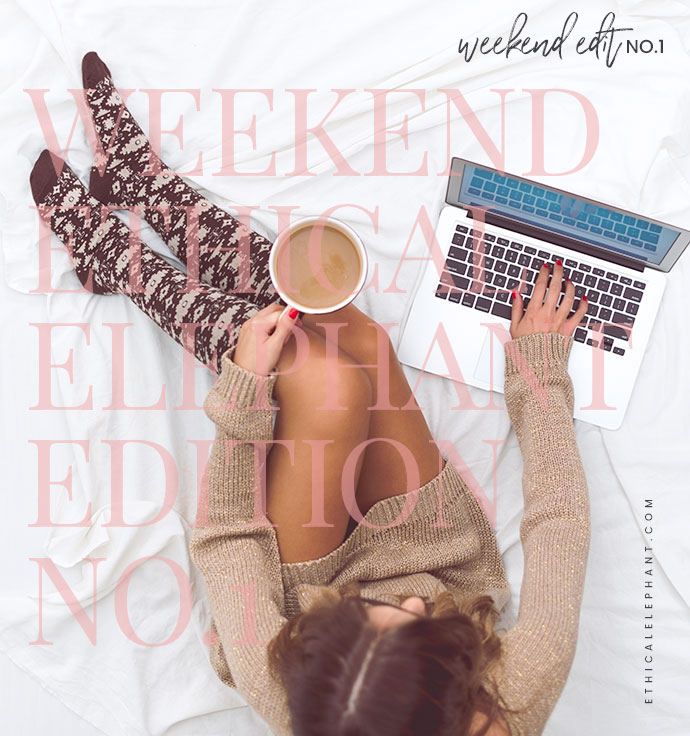 Welcome to the first edition of Weekends with ethical elephant!
I'm trying out something totally new here, one post a week to talk about whatever I want. Sort of like an uncensored edition.
I want to begin this series by addressing some of the emails and comments I've been receiving about the display ads on my blog.
If you weren't aware, this is a cruelty-free and vegan lifestyle blog where I exclusively write and feature only vegan products.
Some, but not all, of the banner ads you see on this website are displayed using Google Adsense. How does it work? I put a code on my website of where I want to display these ads from Google Adsense.
And then Google, not me, determines what ads users will see on my website. Typically, Google will show you an ad that is based on your browser search history, so every one who goes on my blog will see something different from each other.
That's why, some readers have been seeing ads on my blog from non-cruelty-free brands that test on animals, like L'Oreal, MAC Cosmetics, and Benefit.
I try my best to flag and remove these ads from ever displaying on my site, but I can only do this if I see the ad myself, which is often not the case.
Why use Google Adsense then?
I would LOVE to only show ads from 100% vegan, ethical, and cruelty-free brands on my blog and I'm slowly working towards that but I'm just not there yet, so using Google Adsense is the best option for me right now because:
It's Easy
It Saves Me Time after I managed to Find out how to automate Google Ads
My blog doesn't earn as much from displaying other banner ads
That last point is something I want to elaborate on some more.
Despite what other bloggers, websites, or online coaches are telling you, running a blog costs money.
How much? I'm glad you asked!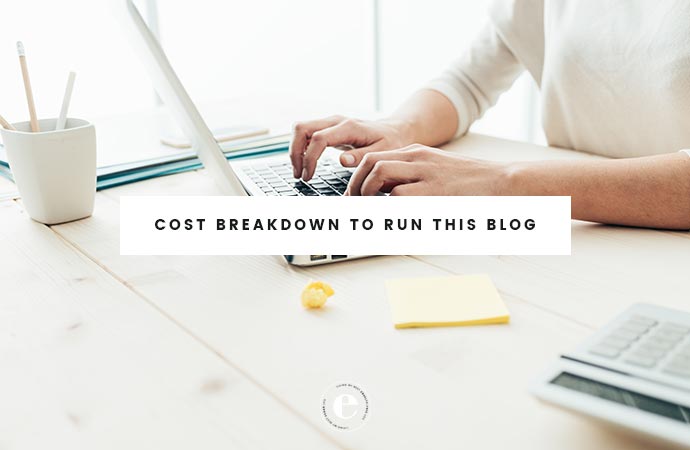 Cost to run this blog for a year:
Domain & privacy registrations – $95/year
Web hosting – $265/year
SSL certificate – $90/year
Email – $80/year
Web design/developer fees – $150+/year
Web graphics, elements, images, photos – $300+/year
Editing and Other Software – $1320/year
PO Box – $190/year
Total minimum cost to run this blog for a year: $2,490
What's not included? Camera equipment, props for styling photos, all of the products I buy to review, and most importantly, my time.
I spend countless hours on this blog to provide FREE resources to my lovely readers to help them find cruelty-free and vegan alternatives, answers, and information.
To help cover the cost of running this blog, I choose to display banner ads using Google Adsense, which consequently may lead you to see an ad on my site from an unethical company, and I'm sorry for that.
I'm doing the best I can with what I have. The small amount I make from Google Adsense helps to keep this website up and running, otherwise I would be paying $2,490+ out of my own pocket which isn't something I can afford to do given that I'm already dedicating 40+ hours a week on creating FREE content.
I know it seems hypocritical for an "ethical" blog to be making money from displaying banner ads from unethical companies but the point of this post is to hopefully explain to you that there is a real human (not a robot!) typing away on a keyboard behind this website, and she's doing the best she can.