This post may contain affiliate links.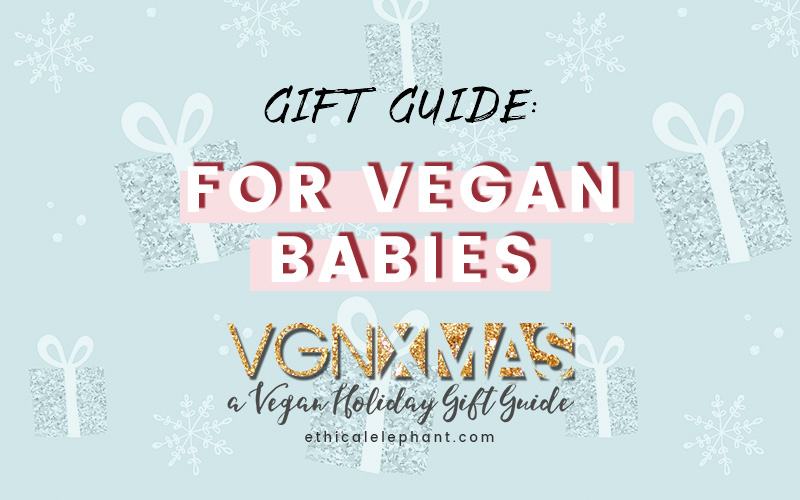 There is nothing more adorable than shopping for newborns and babies! I must have said "Awww, so cute!" a gazillion times when I shop for clothes in litto munchiken sizes and don't get me started on their itty bitty shoes!! Awww, they're so cute!
In this VGN XMAS Gift Guide, I wanted to share some gift ideas for the vegan babies and parents-to-be! When shopping for a vegan, you want to be sure to avoid any blends containing cashmere, silk, or animal fur products.
Beeswax is also a common ingredient in most baby skincare products, particularly balms, so be sure to read the ingredients!
Gift Ideas for Vegan Babies