This post may contain affiliate links that at no additional cost to you, I may earn a small commission.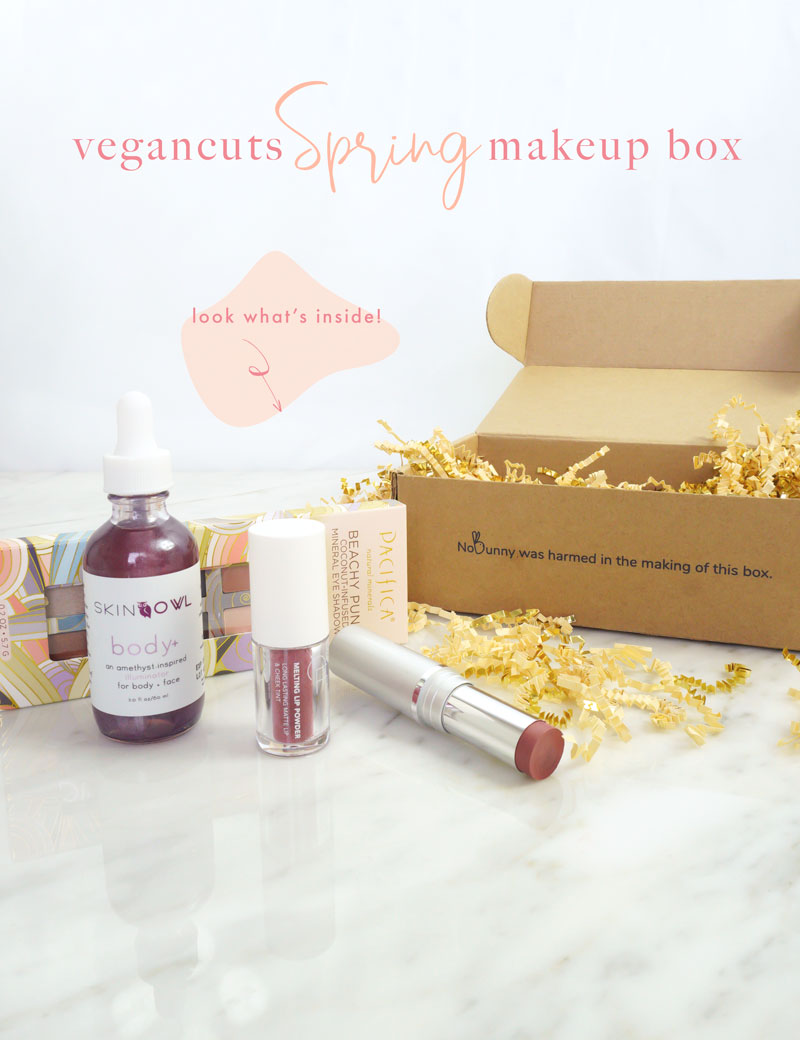 If you're new to vegan beauty or makeup, I highly recommend giving a seasonal subscription service, like Vegancuts Makeup Box, a try!
Every 3 months, you'll receive a box full of vegan makeup goodies delivered right to your doorstep.
you get to experiment and try new vegan products and brands!
it's cheaper than buying each product on their own — you get full-size products (not dinky samples), usually over $100+ in value but you only pay $37-$55. The price depends on where it's shipped to and the length of the subscription. Use Vegancuts Coupon Code: 'ETHICALELEPHANT' to receive $5 OFF.
in addition to all of the products being cruelty-free and vegan, they're also natural and non-toxic.
you get to customize the box and pick colors that suit you best!
it's a seasonal subscription so you'll be sent products that go with the change in season and weather.
do good while looking good — partial proceeds from each Vegancuts Makeup Box goes towards Wildlife Victoria rescue in Australia to help animals affected by the horrific bush fires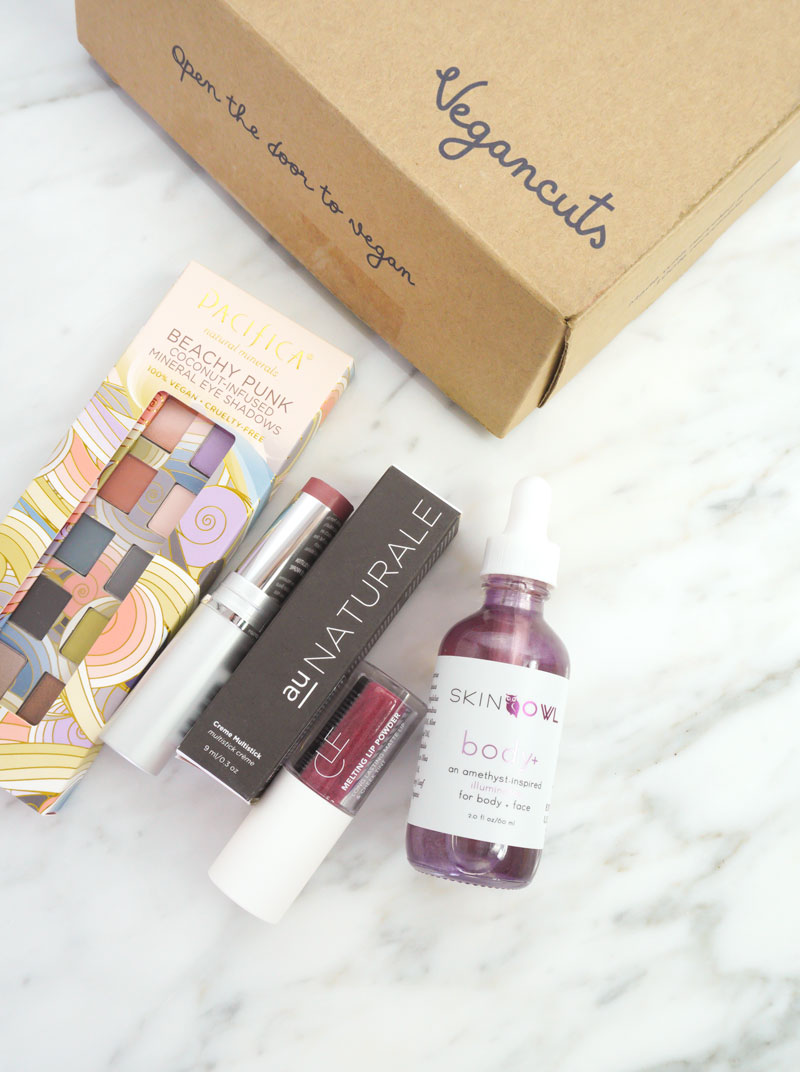 What's Inside: Vegancuts Spring Makeup Box
To give you an idea of what to expect when you subscribe to Vegancuts Makeup Box, check out what was included in their Spring 2020 Box.
Pacifica Beachy Punk Coconut-Infused Mineral Eye Shadow Palette ($18) – you get 10 gorgeously pigmented mineral eye shadows in a range of super wearable colors.
SkinOwl Body+ Amethyst-inspired Illuminator for Body + Face ($40) – an oil that can be worn under makeup or on its own for a subtle look of lilac luminescence.
Au Naturale Creme Multistick ($35) – I love multi-purpose makeup products and this one can be applied on the cheeks, lips, and lids. Made to wear anywhere, so you're free to play!
Cle Cosmetics Melting Lip Powder ($20) – This is quite a unique product, it looks like powder in the bottle but when you apply it… it transforms into a very blendable silky texture. I believe the primary use for this is on the lips, but it says it can also be worn as a blush or even eye shadow.
That's 4 full-size cruelty-free, vegan, and natural makeup products inside Vegancuts Spring Makeup Box, with a total value of $113 but when you subscribe, you only pay $39.95!
With a nice mix of vegan makeup products for eyes, lips, face, and even a multi-purpose product in their Spring Makeup Box, you get a great range of makeup to play around with!
Subscribe to Vegancuts Makeup Box and get $5 off your first box with Vegancuts coupon code: 'ETHICALELEPHANT'