This post may contain affiliate links that at no additional cost to you, I may earn a small commission.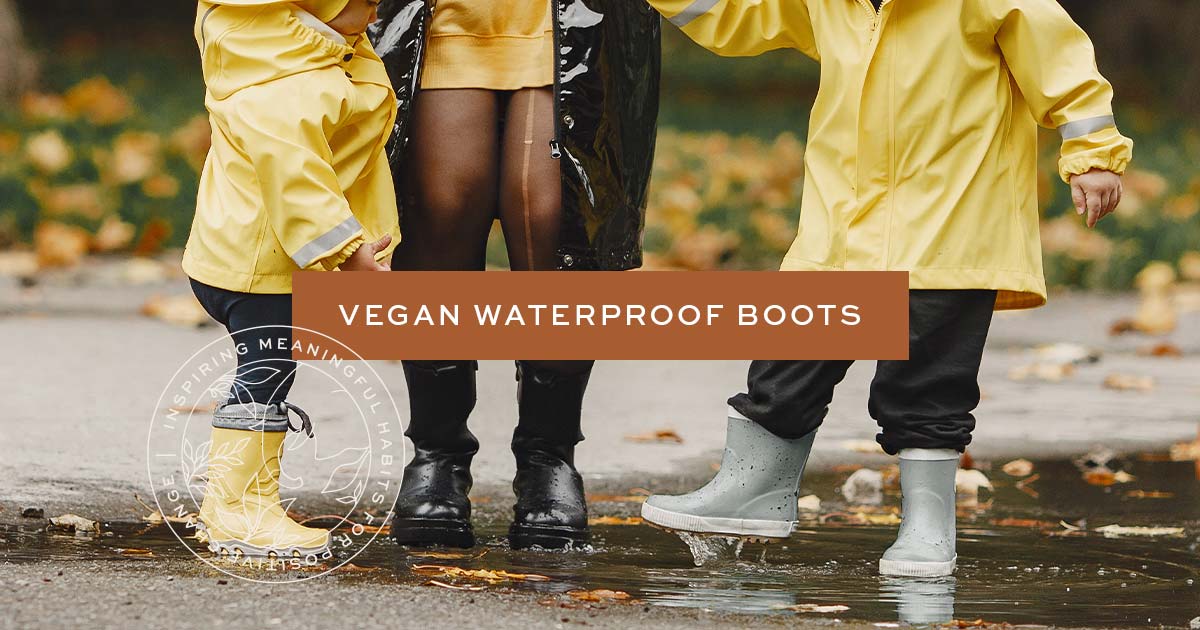 Stay dry and compassionate with the best vegan waterproof boots on the market.
Whether you're trekking through rain-soaked streets or braving muddy trails, these cruelty-free boots have got you covered.
With their advanced waterproof technology, you can say goodbye to wet feet and hello to superior protection. Made from high-quality synthetic materials, these vegan boots are not only durable but also environmentally friendly.
You can tread lightly on the planet while keeping your feet comfortably dry. Designed with style and functionality in mind, these boots offer a perfect blend of fashion and performance.
From sleek ankle boots to rugged hiking styles, there's a vegan waterproof boot to suit every taste and adventure.
Vegan Rain Boots
All of the waterproof rain boots mentioned in this post are made from vegan materials and don't contain any leather, suede, wool, shearling, fur, or other animal fibers.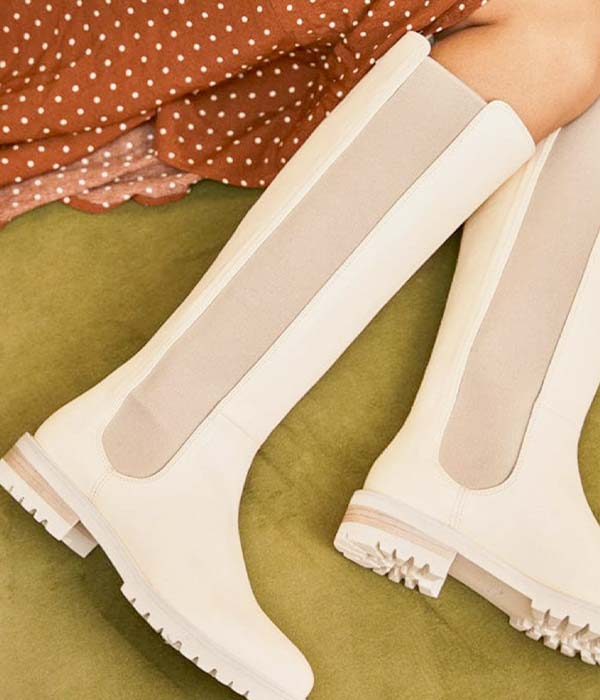 Minuit sur Terre's Manchester Recycled Grain Leather Vegan Boots ($221) – The Boots perfect for jumping into puddles! Canon and waterproof, they'll accompany all your city outings in the rain. And promise, even though they're made from cereal, water won't make them sprout.
---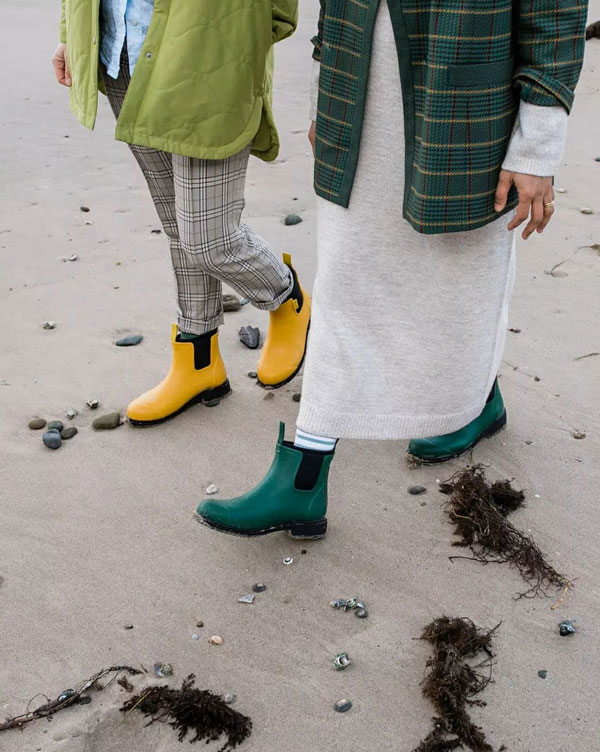 Vegan Rain Boots by Merry People ($132) – Kids size available! Also available in multiple colors including yellow, red, and black. Merry People makes the best eco-friendly, vegan waterproof boots for everyday wear. These rain boots are ethically-made with natural rubber and are super comfy with arch support. They have also been tested for sub-zero temperatures ensuring your toes stay dry and warm.
---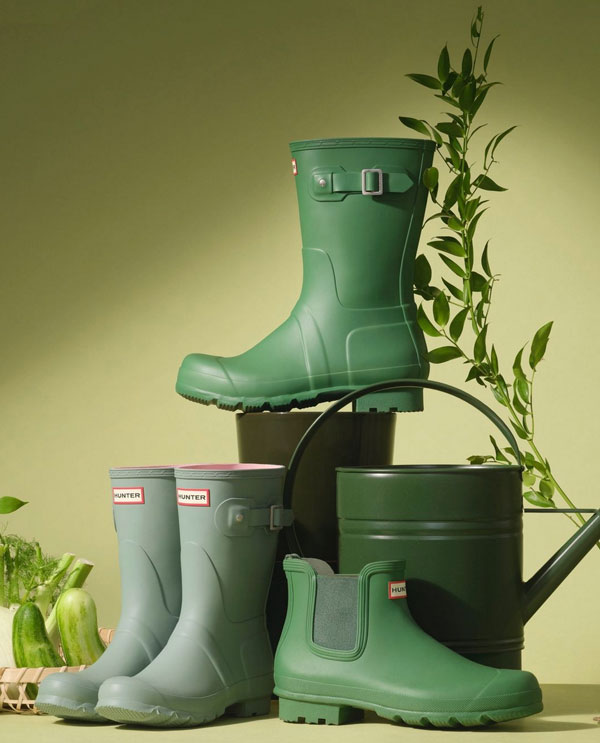 Hunter Vegan Rain Boots – Kids sizes available! Hunter offers a great selection of waterproof boots that also happen to be vegan! Just be sure to shop for ones that are labeled as Vegan in the product description. Hunter women's wellingtons are handcrafted from natural rubber, with a comfortable polyester lining and vulcanized to ensure they are waterproof from top to toe. Hunter tall winter boots will keep you dry and comfy on the rainiest of days and the frostiest of evenings.
---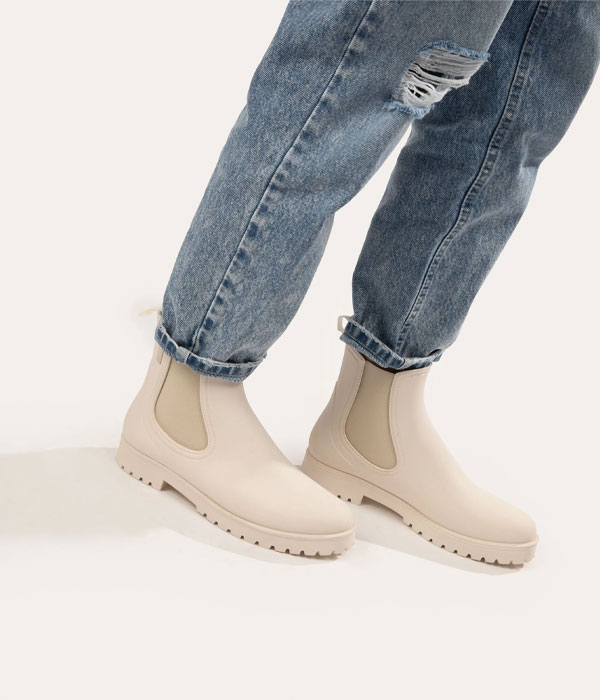 Vegan Chelsea Waterproof Boot by Matt & Nat ($135) – Matt & Nat offers various styles of waterproof vegan boots. Like these vegan rain boots that are made from recycled materials and PVC, while sporting the classic Chelsea elastic gore. Matt & Nat also has waterproof booties in matte and a rainbow of color options.
---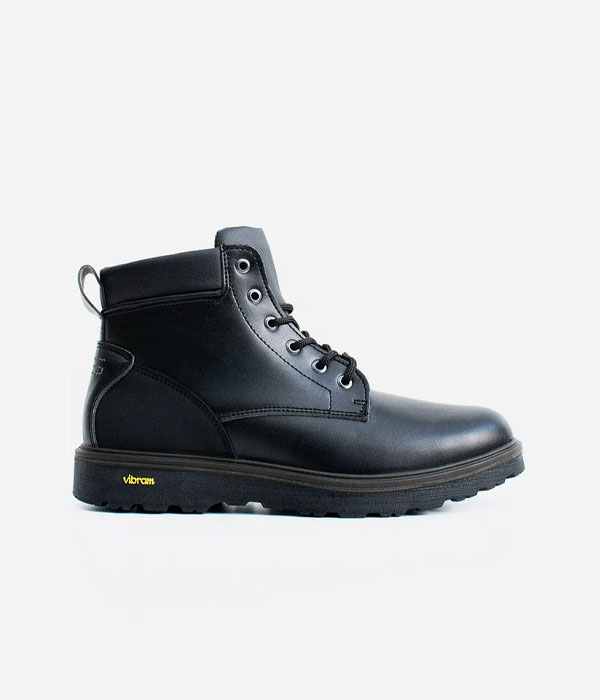 WVSport Waterproof Vegan Urban Boots by Will's ($139) – Will's built a carbon-neutral boot for the urban environment with WVSport active footwear specifications. Wear in all weather thanks to the certified waterproof construction up to the eyelets, so your feet stay dry in the rain, snow, and splashes.
---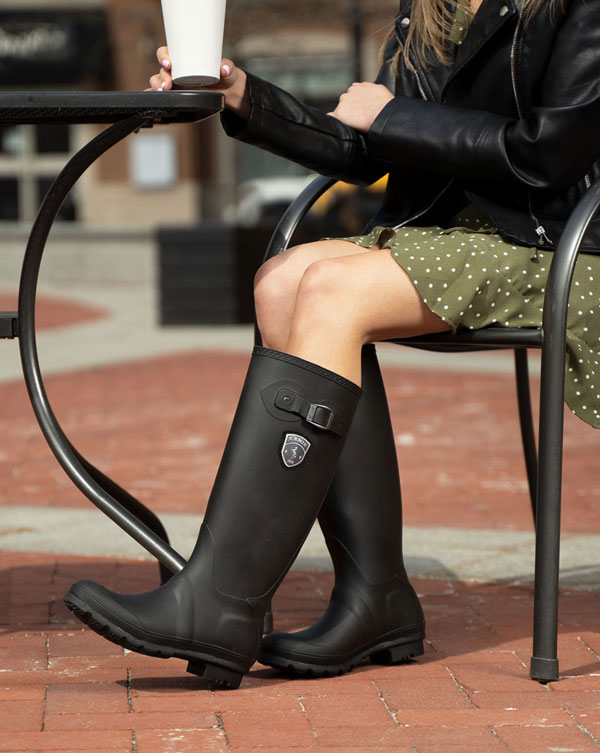 Recyclable Rubber Waterproof Rain Boots by Kamik ($90) – Kids sizes available! Proudly made in Canada and available in multiple colors. The Jennifer high rubber boots are practical enough for playing outside with the kids and stylish to impress at a girls' lunch out. These women's rain boots are made of lightweight RubberHe, and have built-in traction for slippery spring weather. The patch-and-buckle detailing completes these recyclable and waterproof boots.
---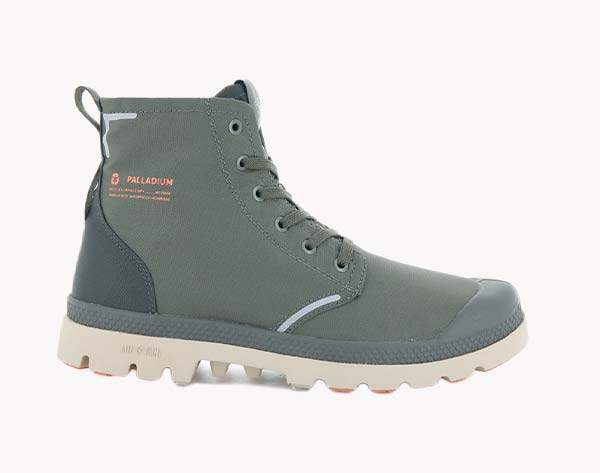 Palladium Pampa Lite+ Recycle WP+ ($190) – 100% Vegan with no animal product in the upper including the glue. This Pampa has been reimagined for a greener world through its recycled construction. From recycled PET plastic to create the upper to repurposed foam and polyester in the lining, the goal of this carefully designed piece is to reduce impact on the environment while raising its reputation on the street. Crafted for any environment, we made it waterproof to keep you comfortable all season long, so this refined Pampa is a no brainer.
---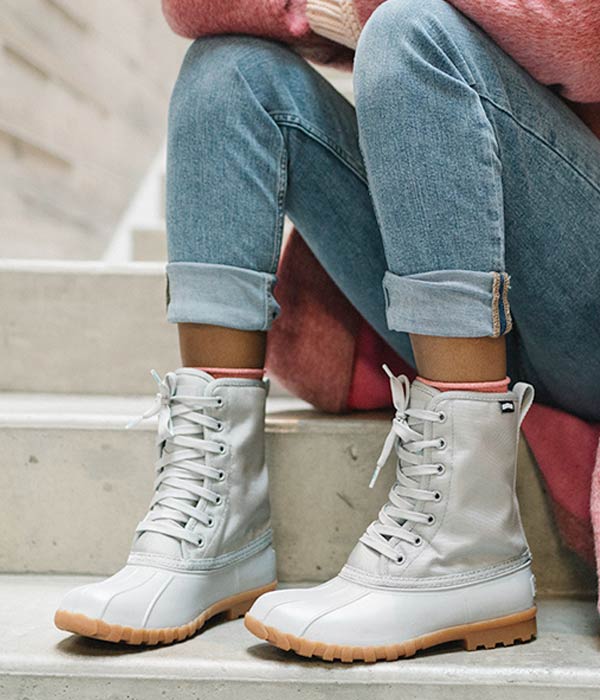 Light Vegan Waterproof Boots by Native ($145) – Native's Jimmy Citylite consist of an ultra-lightweight rubber outsole that provides enhanced grip and durability on slick city streets and Defender Repellent Systems with Scotchguard™ ensures ultimate water and abrasion resistance. A cozy microfleece lining and a gusseted tongue keep warmth in and moisture out. The EVA upper remains 100% waterproof, lightweight and flexible for all-day comfort.
---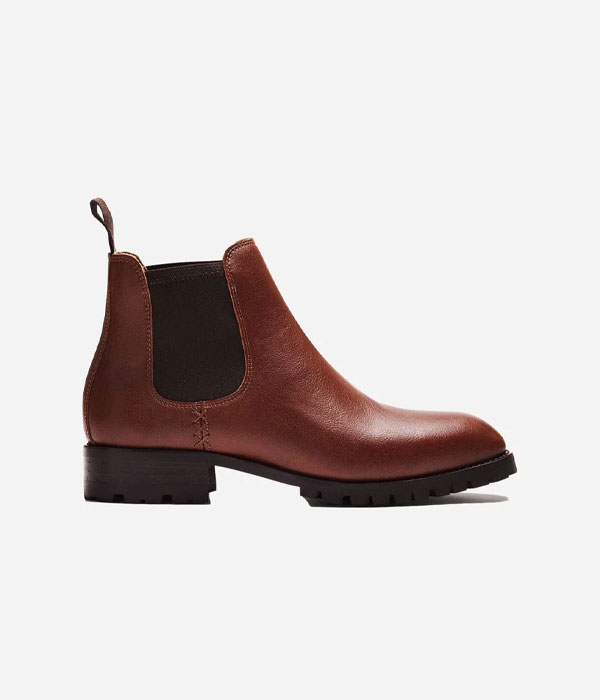 Waterproof Vegan Leather Insulated Chelsea Boots by Will's ($176) – These make great smart rain boots, as they will protect you from rain, puddles, and unexpected splashes. Available in Black and Brown and there are women's and men's sizing.
---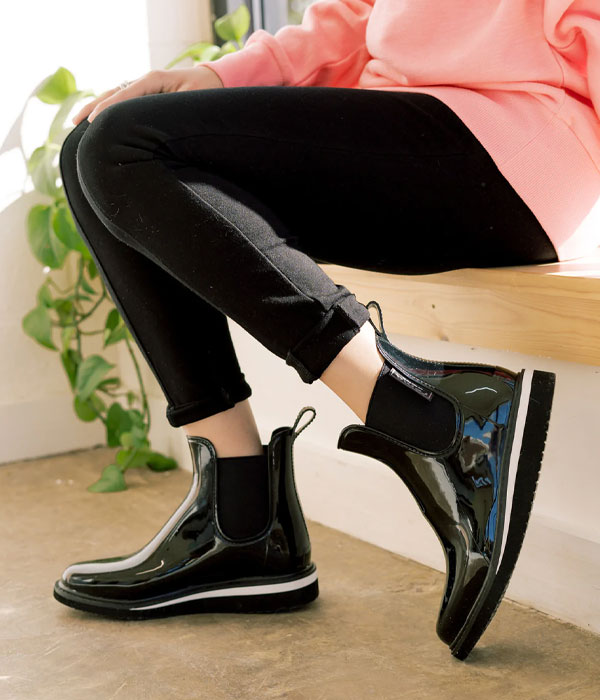 Ankle Platform Black Women's Vegan Rain Boots by Roma ($130) – Kids sizes available! The ROMA ANKLE PLATFORM rain boot in Glossy Black is fresh, fashionable & chic. The vegan waterproof boots are not only designed for rainy days, but you can also wear these boots with any outfit and in any weather. Throw them on when you are heading out of the house to run errands or pair them with your favorite jeans at work.
---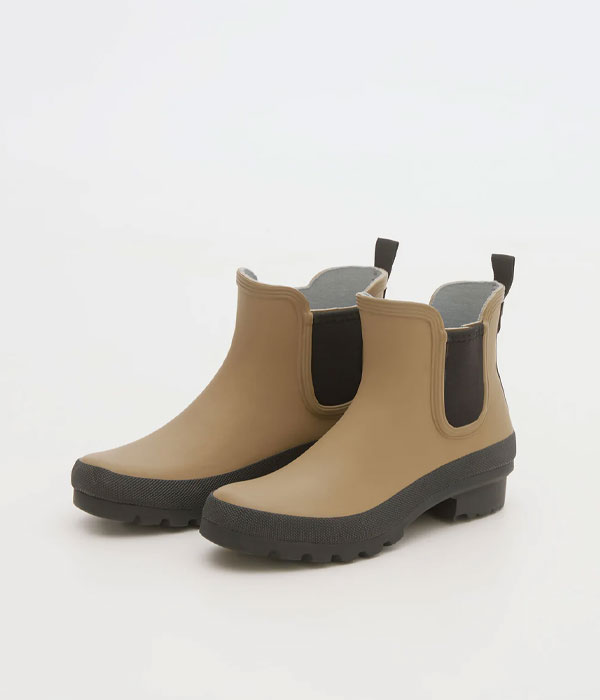 'Elly' Vegan Waterproof Rain Boots by NOIZE ($172) – The Elly rain boot will make you wish it's raining! Functional, classic, and waterproof footwear that can be sported with your favorite looks. Also available in Black.
---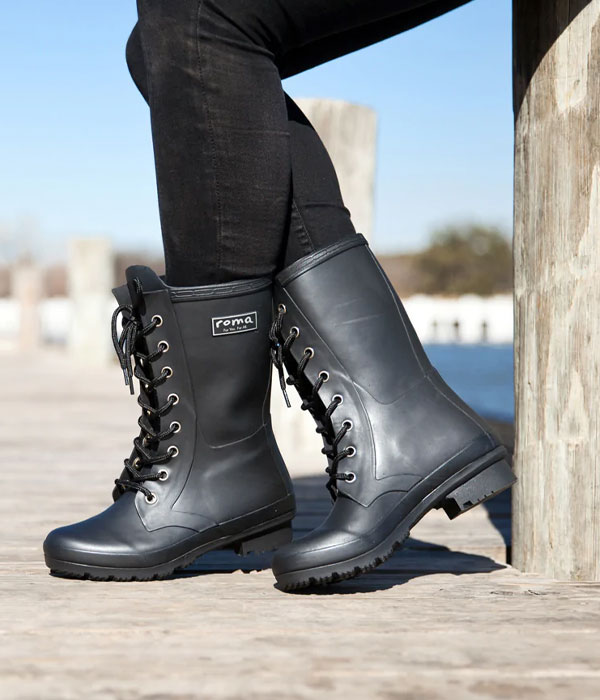 Epaga Matte Black Women's Rain Boots by Roma ($154) – Kids sizes available! The ROMA EPAGA Lace Up rain boot in Matte Black is absolutely perfect for adding an urban flair to an outfit while still remaining sleek and stylish. Rain or shine, you are sure to look fabulous! Laces are for decorative purposes only.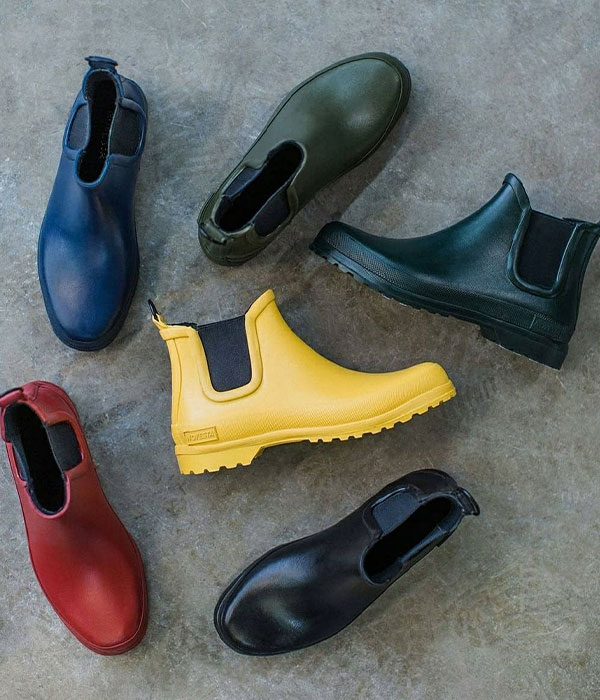 Chelsea Vegan Waterproof Boots by Novesta (€89) – Novesta's vegan rain boots are made from high-quality all-natural rubber. Every pair is tested by hand to ensure it is completely waterproof.
---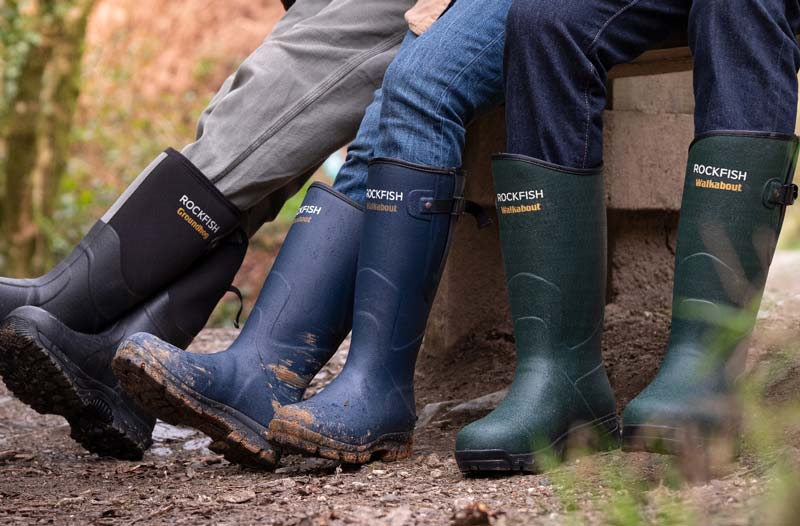 Walkabout Adjustable Insulated Wellington Boots by Rockfish (£115) – Rockfish's Walkabout boots are the UK's No. 1 Best Selling neoprene lined ROCKFISH country boots. The vegan-friendly boots are 100% waterproof to the top of the boot and have an outsole which is designed with hiking technology and a supported arch for comfortable all-day wear, delivering an anti-fatigue wellie for long walks.
---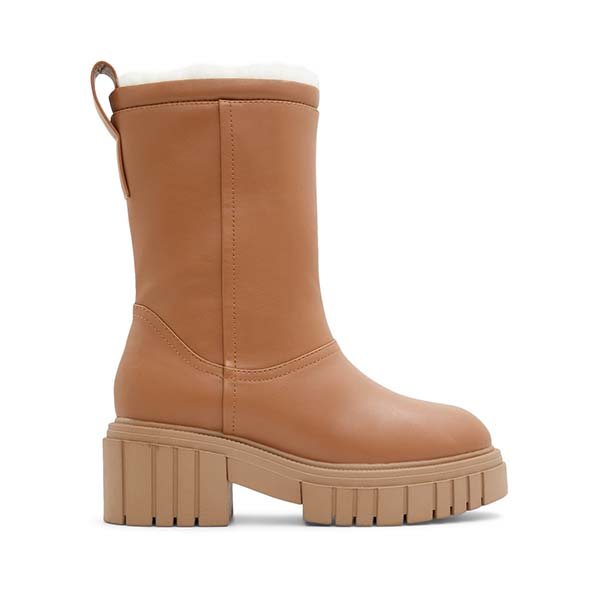 Call it Spring Lilyy ($110) – The Lily chunky mid-calf boots are a mindset, and we're here for it. Stay comfy and cozy in the cutest boots with a round toe and lug sole. Waterproof: Brave the storm in this style featuring its taped and sealed seam which prevent your feet from getting wet.