This post may contain affiliate links.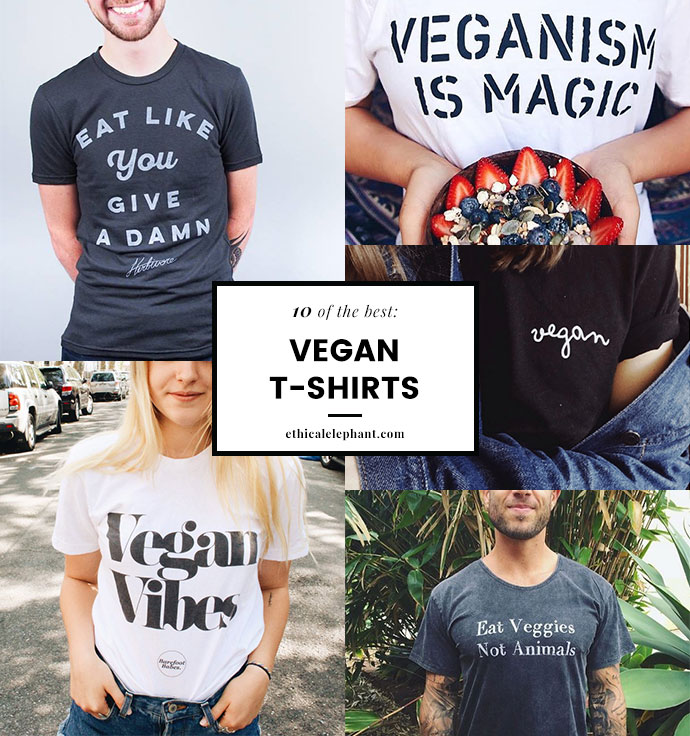 Regardless of your reasons for being vegan, I've compiled a list of my top 10 vegan t shirt brands that carry some kickass graphic tees with various different messages!
The cool thing about some of these vegan t shirt brands is that they donate partial or all profits from each sale to an animal rescue or protection organization.
So you'll be sure to win some karma points while looking fresh to death! I've also added 10 more badass vegan t-shirt and apparel brands in addition to this list in a separate post
I was wrong all along when I said there was no such thing as the Vegan Police! This Canadian vegan apparel brand is all about spreading kindness, compassion, and love for the earth! No arrest or search warrants here.
---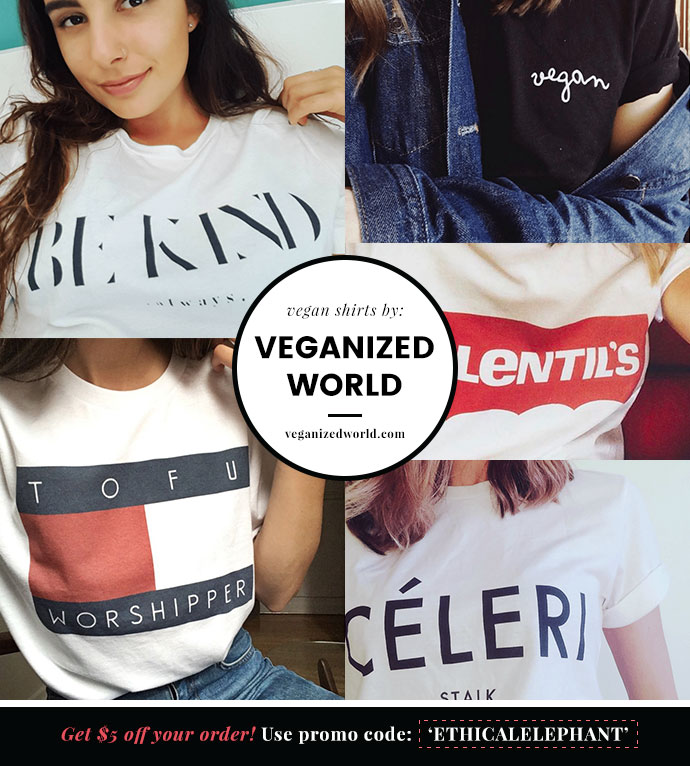 Get $5 off your order from Veganized World, use coupon code: ETHICALELEPHANT at checkout.
Who says vegan awareness shirts have to be boring? That's especially not the case with Veganized World's clever vegan designs that'll have others do a double-take! Veganized World is on a mission to build a tribe of compassionate world-savers who want to do good in this world, a veganized world that is! Join them by rocking out in one of their totally badass apparel!
---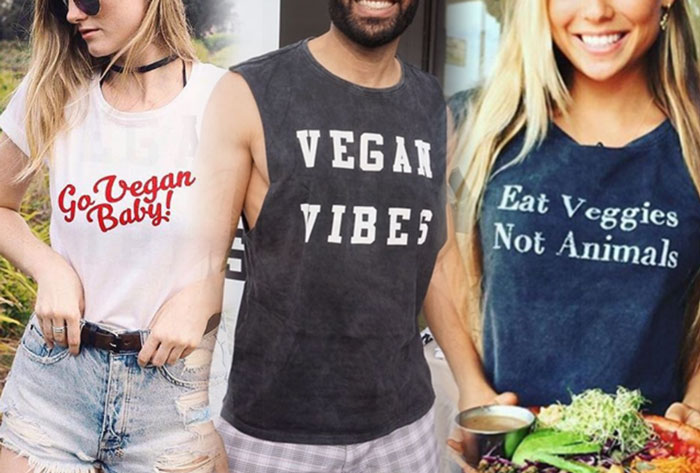 Sometimes we want more than just a beautifully designed vegan shirt, we also care about the workers who make our shirts! And that's exactly what In The Soulshine believes in too! Each of their shirts are sweatshop free and ethically made, stating on their website "Our tailors choose how much they want to get paid per item they sew so their salary ends up being 3 -5 times more than the average for a tailor in Bali." That makes every shirt, totally worth it!
---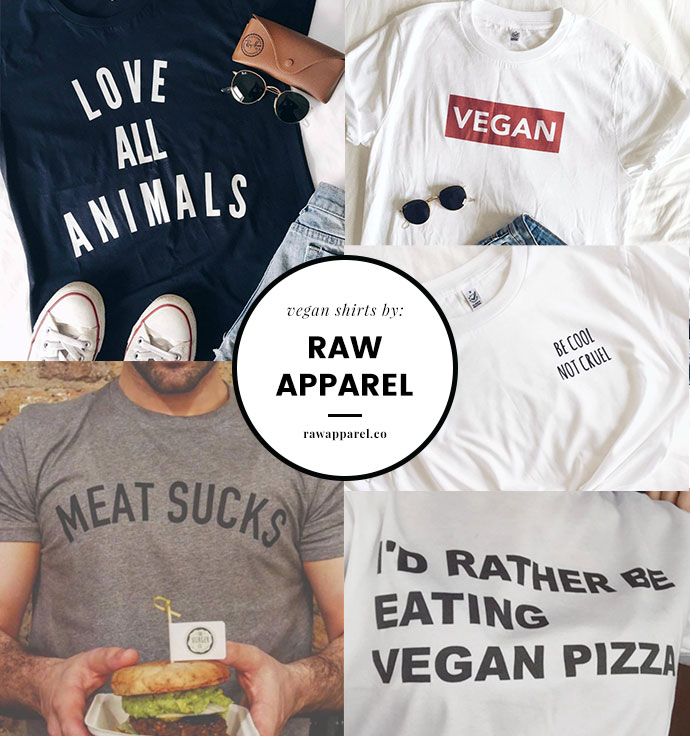 Looking for a t-shirt that's a conversation-starter, on-trend, minimal design, wearable, controversial yet fun?! — that's a lot to ask for in a t-shirt! but somehow the vegan babe who created Raw Apparel has mastered the art of designing some of the best vegan awareness apparel that'll check everything off your wishlist! Raw Apparel's vegan shirts will definitely turn a lot of heads and spark a conversation like their "Meat Sucks" shirt.
---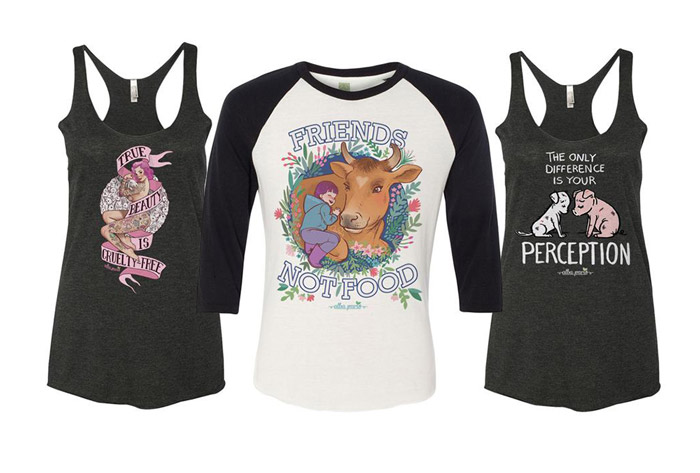 If beautiful illustrations gets you excited then Alba Paris Art's vegan awareness t-shirts and apparel will surely get you wired! Created by wife and husband duo, their mission is to create meaningful clothes for a good cause while raising awareness of animal cruelty! And as you can tell by their creative designs, they are doing just that! They also donate 10% of net profits to animal sanctuaries and vegan non-profit organizations.
---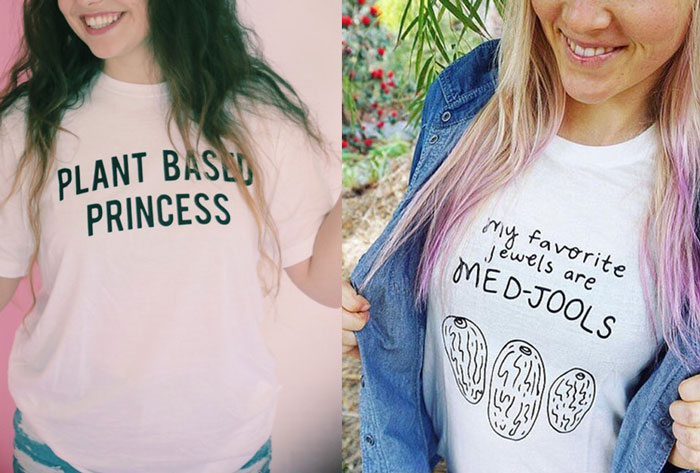 There's not much information about this Vegan Etsy Shop but all I know is that I love their vegan t-shirt designs, especially the Plant Based Princess tee! Each adorable vegan message is printed on an organic cotton/bamboo shirt and $1 from each sale goes to an animal or environment charity!
---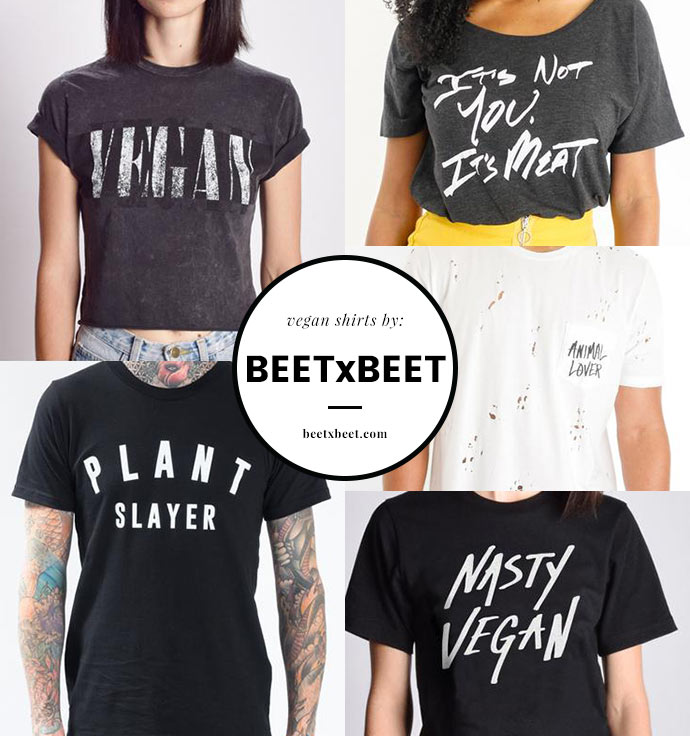 BEETxBEET
BEETxBEET is a modern vegan apparel brand that brings you a healthy dose of t-shirts with a purpose! Each shirt is screen printed by hand and designed to help spread awareness about conscious eating and environmental issues surrounding food. If you love your organic veggies, show them some love and rock a BEETxBEET tee!
---

Who doesn't want to support a good cause while looking fabulous?! Talk about #lifegoals!! and the peeps over at Meaningful Paws totally gets that. All of their adorable and chic vegan t shirts and accessories are all about spreading compassion in a positive and loving way. They also donate a portion of each sale to animal advocacy organizations.
---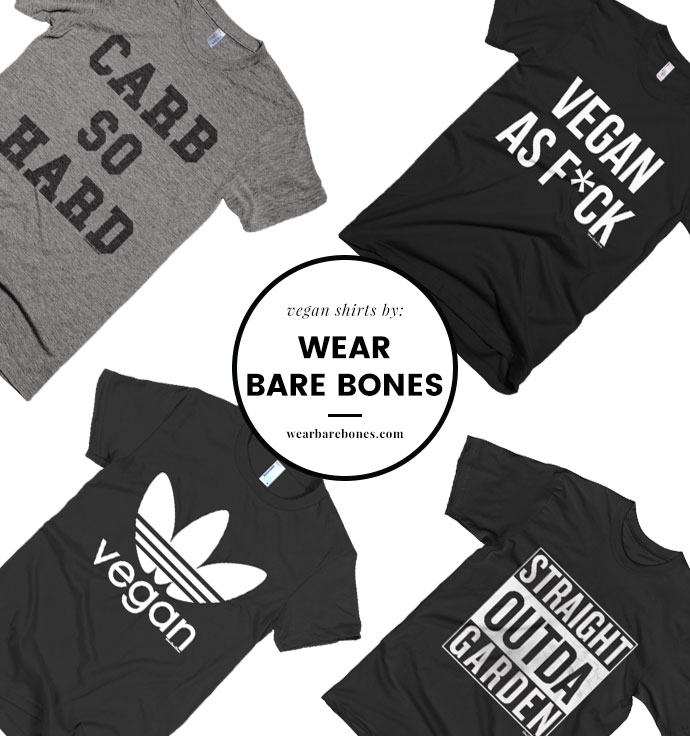 Wear Bare Bones
For the unapologetic vegan (sorry, not sorry!), Wear Bare Bones' vegan awareness shirts is pure badassary and proves you can be a little bad while doing good for the animals and the planet! Show them what's good in Wear Bare Bones' "Vegan As F*ck" and "Carb So Hard" tee because veganism is where it's at!
---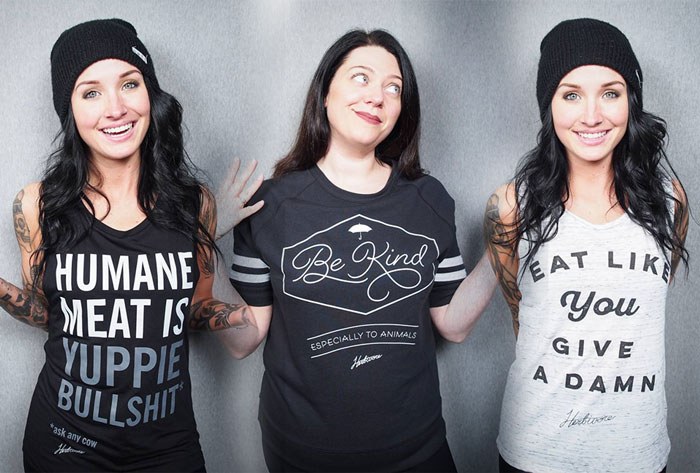 Finally, this list would not be complete if I didn't include Herbivore Clothing. Printed on organic cotton and hemp, their shirts have been seen on just about every vegan you know in Portland, Seattle, and Vancouver, Canada!
---
Editor's Note: this post has been updated to reflect updates and changes in the industry.
This post contains affiliate links which, while they don't change the cost for you, earn me a small commission.