This post may contain affiliate links that at no additional cost to you, I may earn a small commission.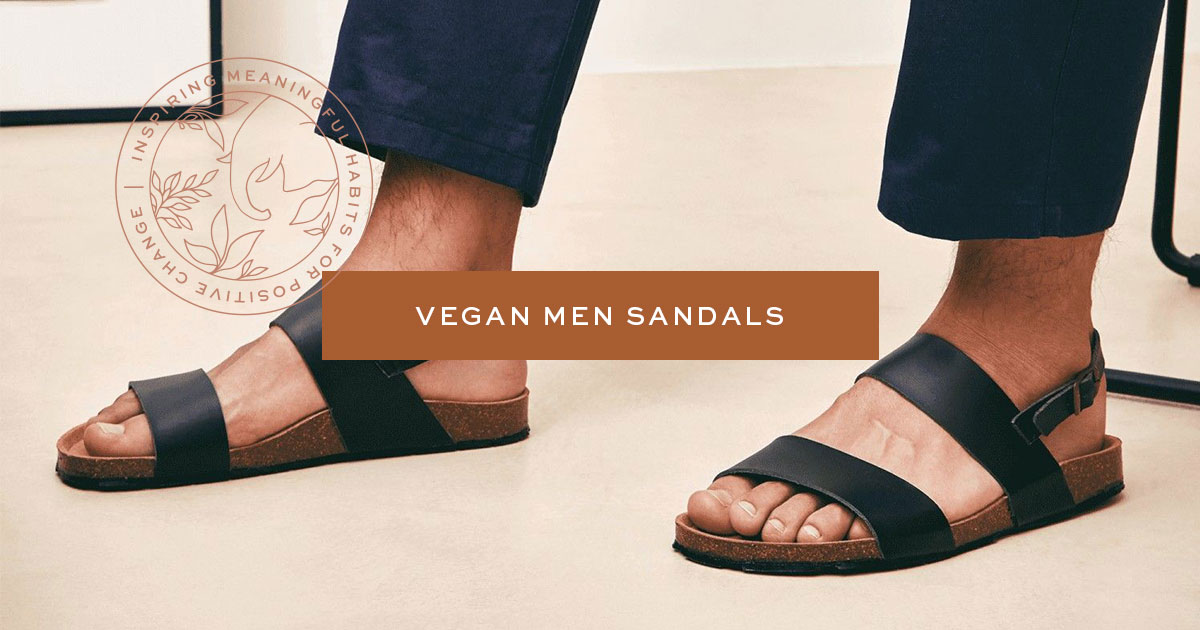 Looking for a pair of stylish vegan leather men's sandals that are comfortable yet durable? Whether it's for the boardwalk, poolside, or long walks, I'm sharing some of the best vegan sandals fit for a king.
Vegan Sandals
All of the sandals mentioned in this post are vegan, meaning they don't contain any animal materials like leather or suede. I also tried to include as many that were made from eco-friendly and sustainable materials like recycled tires, cork, natural rubber, and plant-based leathers.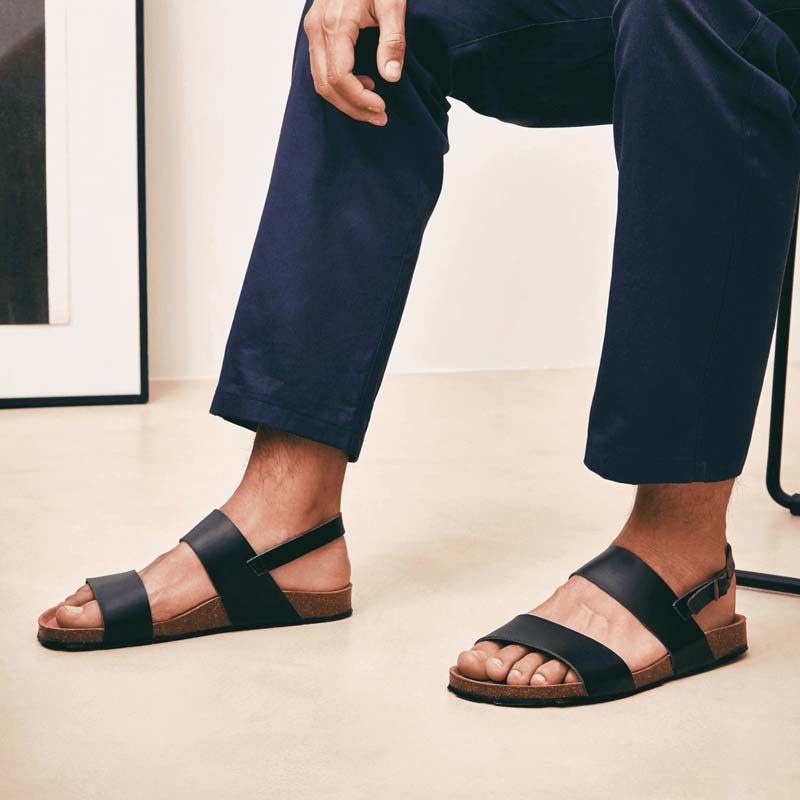 Zander 3-Strap Vegan Sandals
These unisex, minimalist 3-strap vegan sandals are made of OEKO-TEX certified microfiber, an eco-friendly material manufactured in a system free of CO2 emissions. Additionally, the footbed is made of cork and natural rubber, and the sole is made of recycled car tires.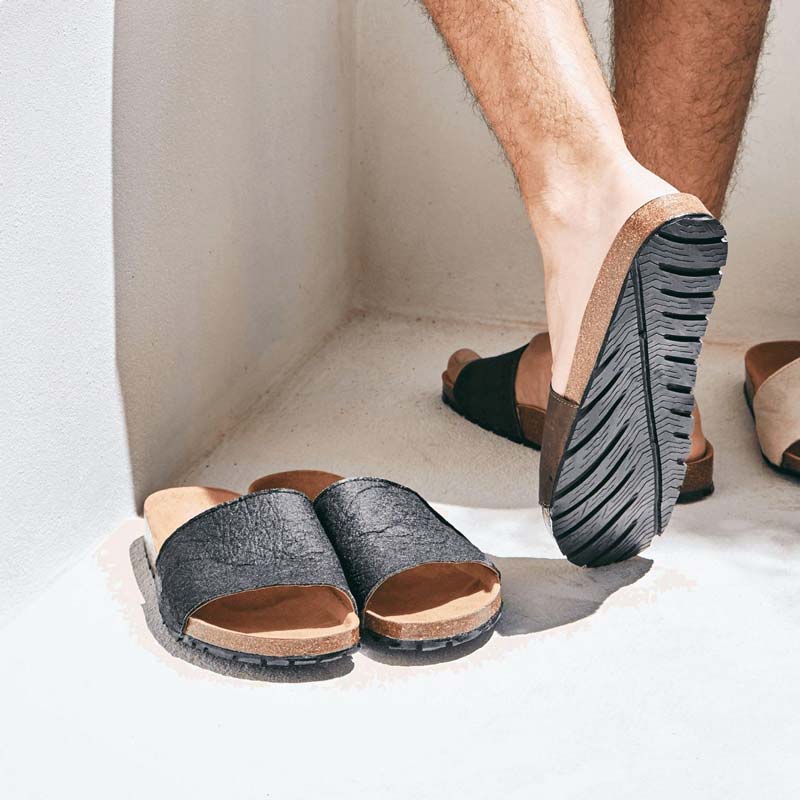 Piñatex Slip On Vegan Sandals
Made in Portugal, these unisex slider vegan sandals are made with piñatex, an eco-friendly material made of pineapple leaf fibers. The footbed of these sandals are made of cork and natural rubber that provides extra arch support. And the sole is made of recycled car tires. Available in black and off-white.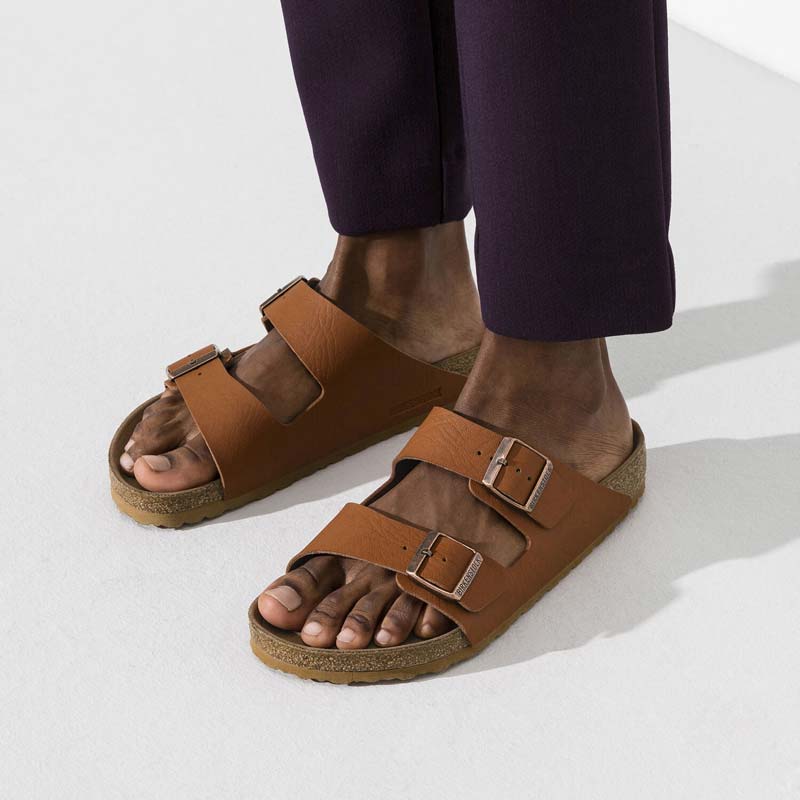 Birkenstock Arizona Vegan
Not all Birkenstock sandals are vegan but they do offer several styles that are animal-free and clearly label which ones are vegan on their website. Birkenstock's classic model, Arizona has a vegan version that is entirely free of animal products, as verified by independent testing laboratories. The upper is made from the skin-friendly, hard-wearing synthetic material Birko-Flor®.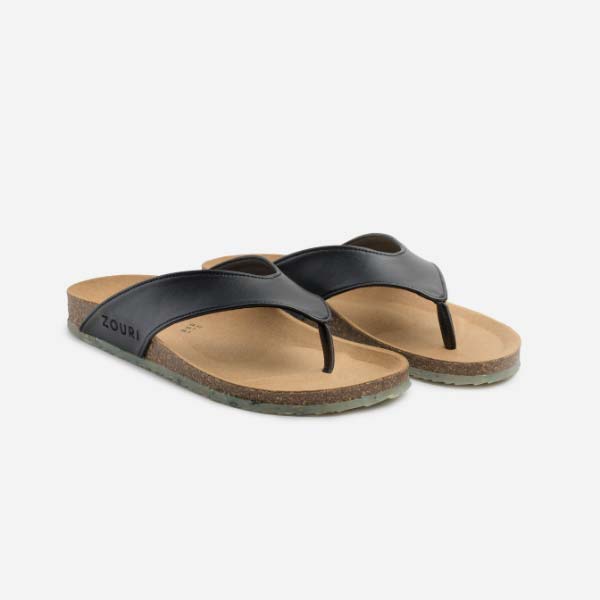 Ocean – Black Apple Leather
Handmade in Barcelos, Portugal, these unisex eco-vegan sandals are made with Apple Leather, natural rubber, and the outsole is partly made from ocean waste plastic which the company claims each pair reuses the equivalent to 8 bottles of plastic from the Ocean.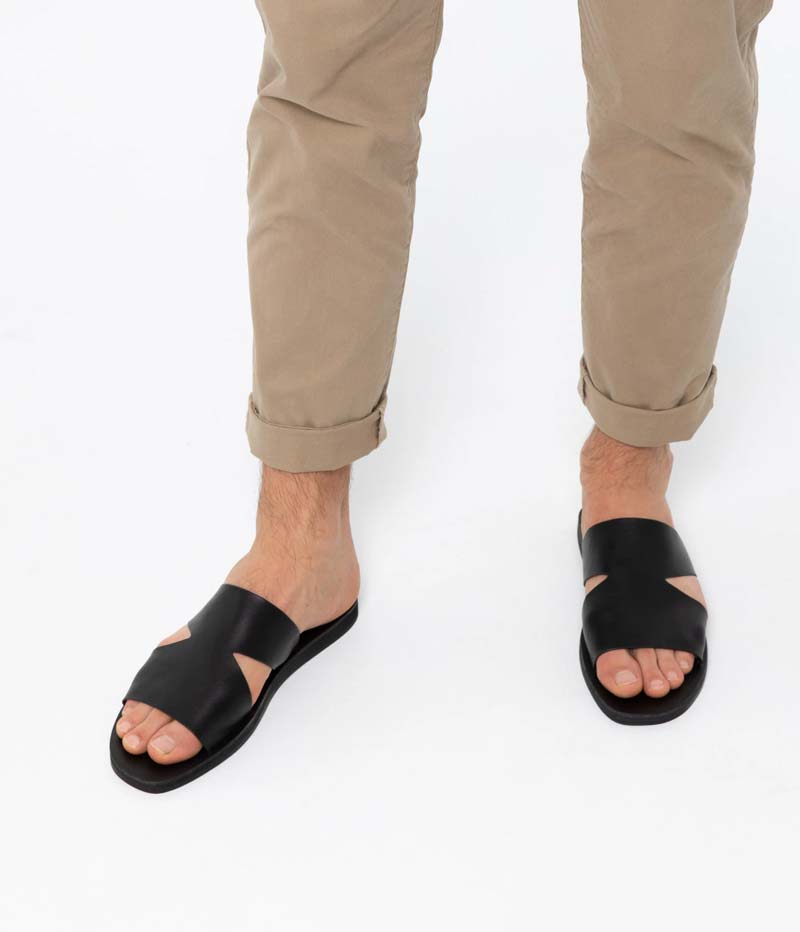 LEVOS Men's Vegan Slip On Sandals
Matt & Nat offers a modern style of men's easy-to-wear slip-on vegan leather sandals with a cut-out unlined upper. Made from PU materials.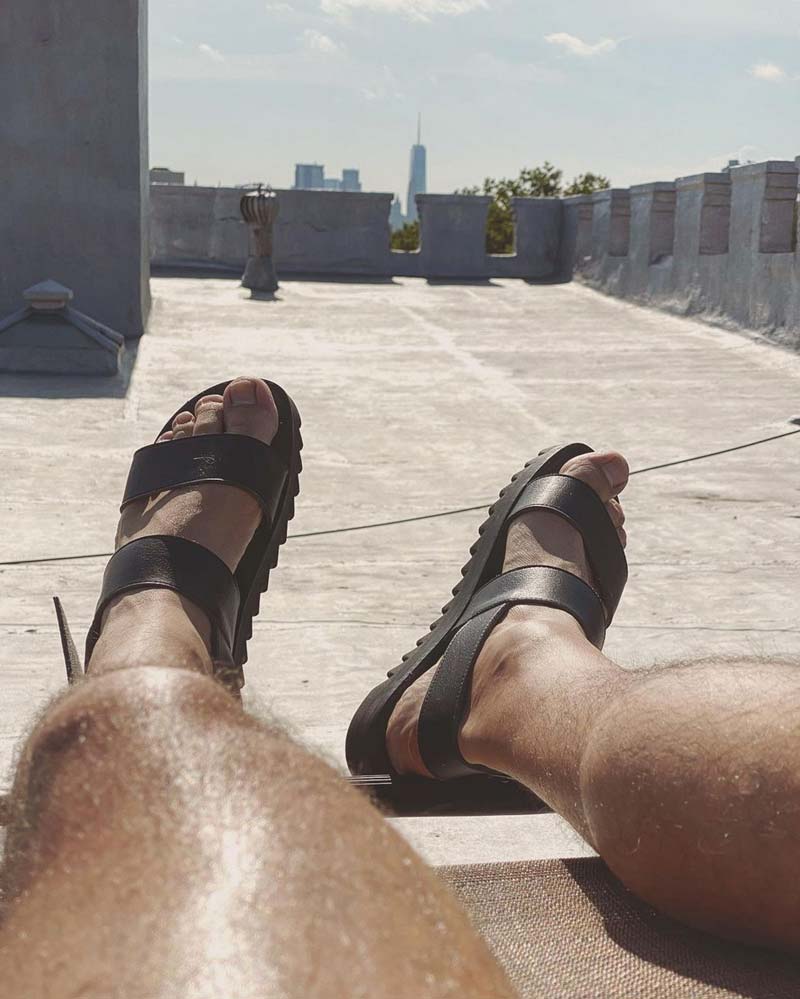 Structured Vegan Sandal
Made fairly in Brazil, Brave Gentleman's Structured Vegan Sandal features wide straps and a treaded outsole. Made using future-leather, a supple, durable, Italian milled, Oeko-Tex® Standard 100-certified hi-tech PU.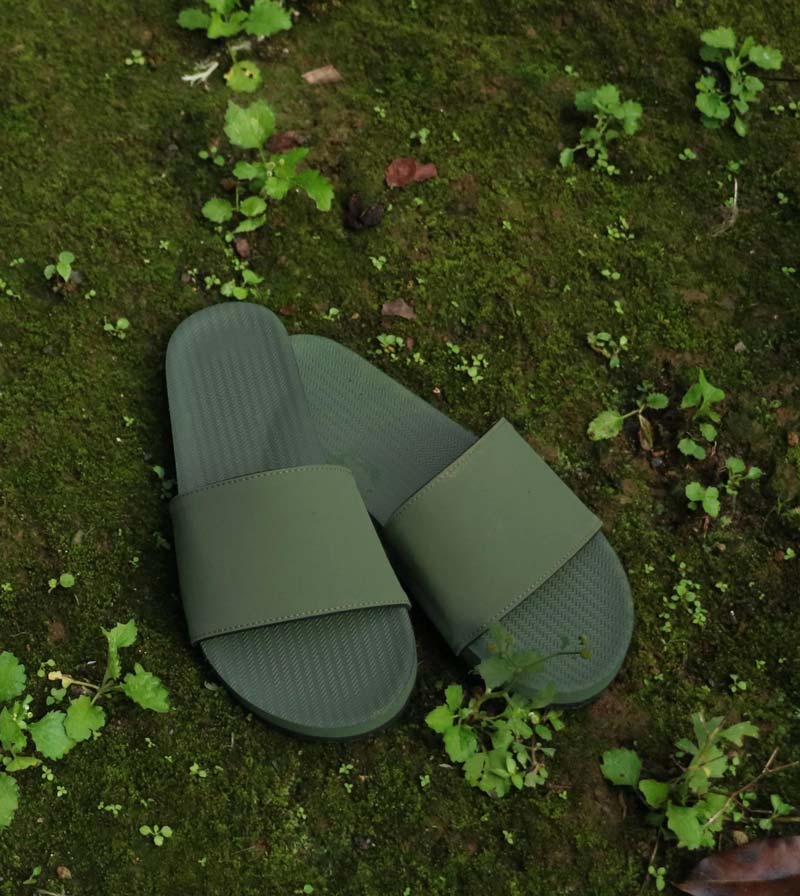 Indosole Men's Slides Sandals
Available in a range of colors, these waterproof vegan slide sandals from Indosole are made with their signature recycled tire sole technology and a comfortable ENVRO fiber strap lined with microfiber.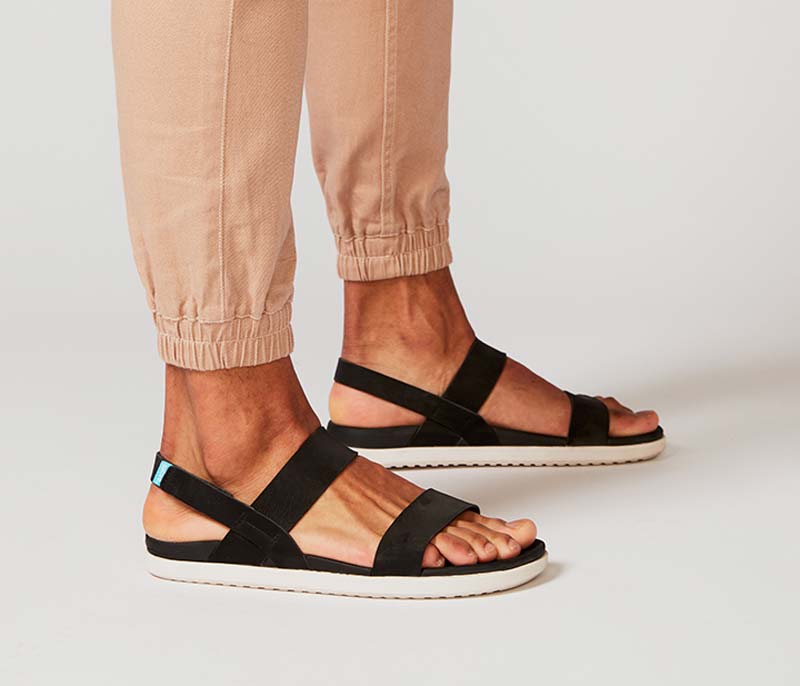 Native Shoes – Ellis
The Ellis sandal by Native Shoes is a modern and minimal take on a strappy Grecian sandal. Made from durable PU straps with EVA soles.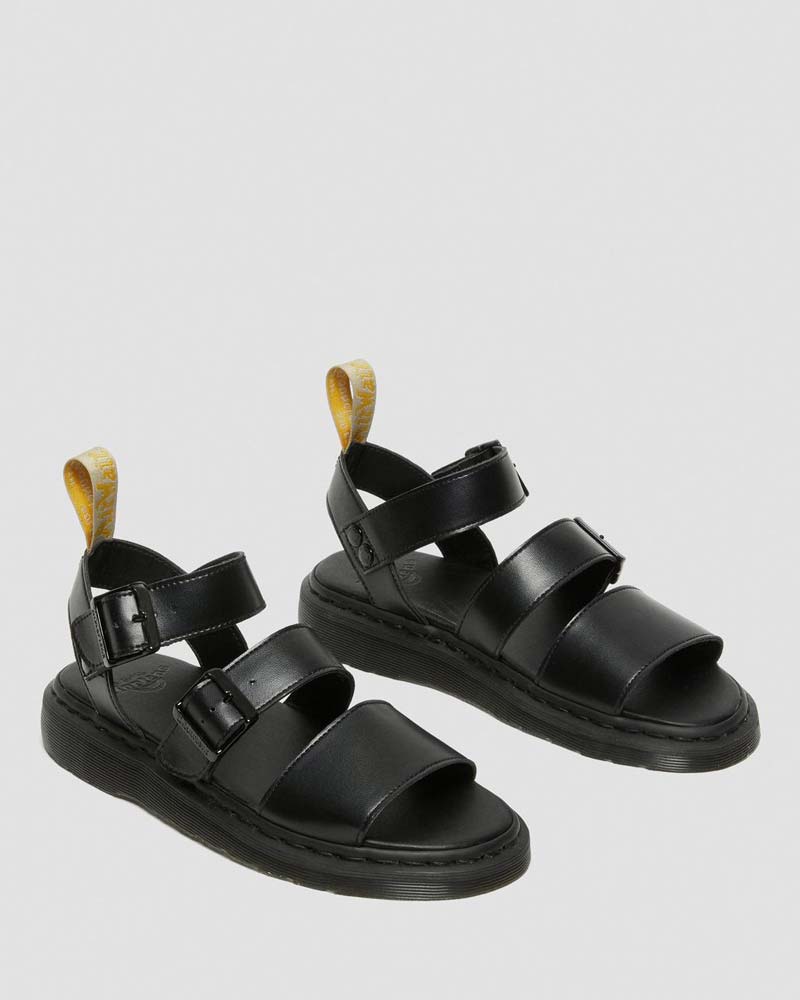 Dr. Martens Vegan Gryphon Gladiator Sandals
Not all of Dr. Martens sandals are vegan but their Gryphon Gladiator Sandals have been reworked to be made from 100% vegan synthetic materials. So you get the same look and style as their original but without the animal cruelty!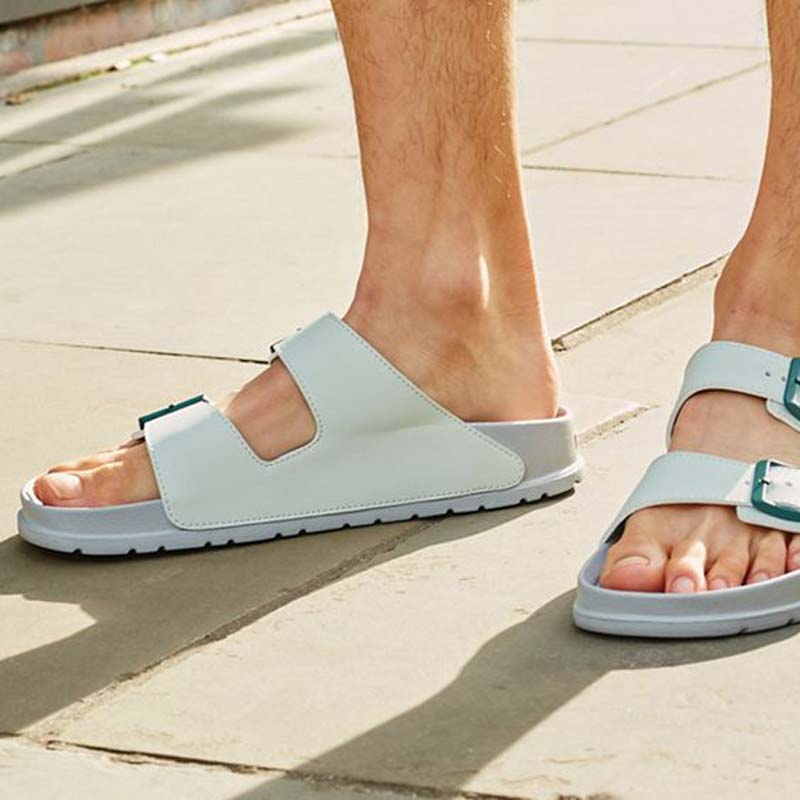 People – Lennon
These two-strap casual sandals are water-friendly, lightweight, and easy to clean. Made with PU nubuck straps and a single injection EVA foam with a boundless cushion. Available in a range of colors like Black, Mustard, Grey, and Brown.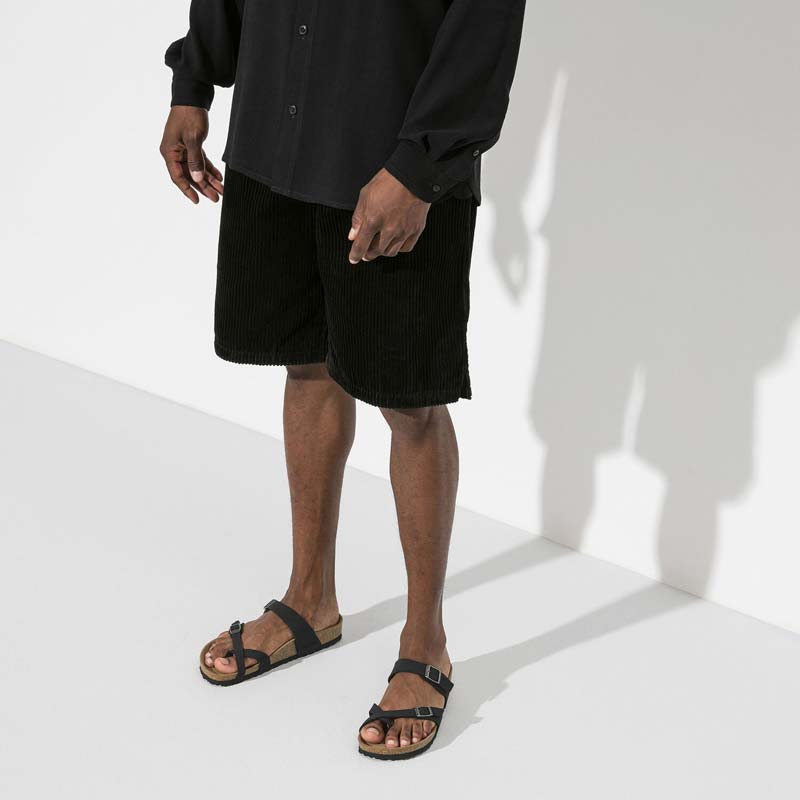 Birkenstock – Mayari Vegan
Made in Germany, Birkenstock's Mayari thong sandal has been given an update in a new vegan material. Featuring two straps made with synthetic material, Birko-Flor® nubuck and their signature cork-latex footbed.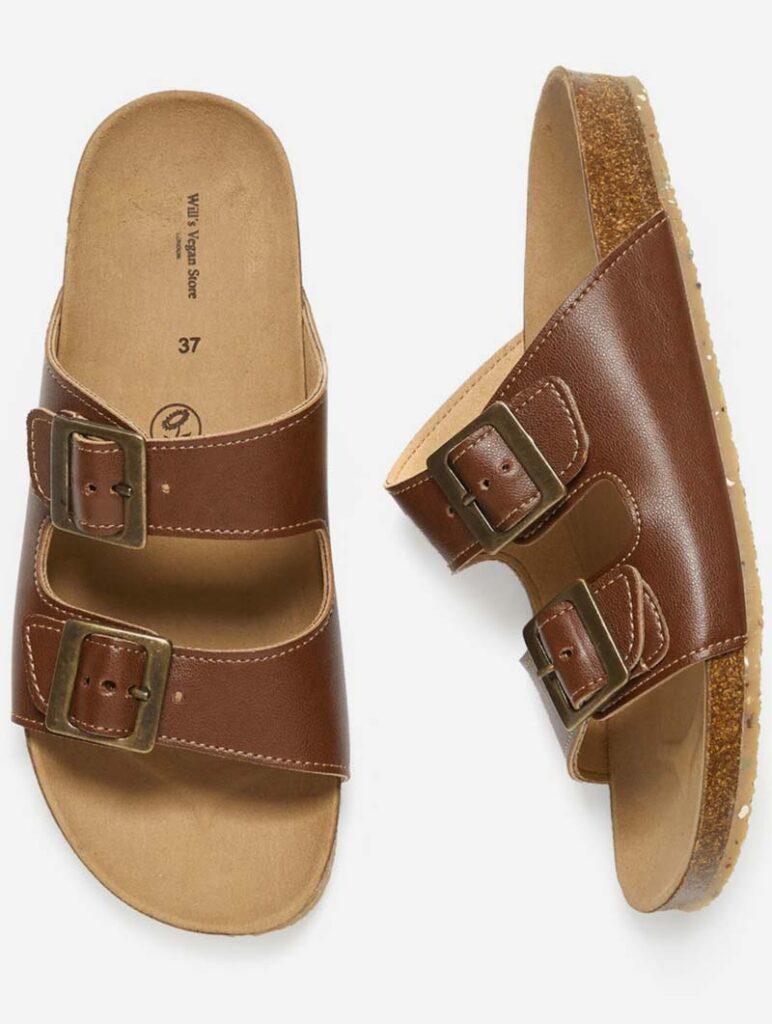 Will's Two Strap Footbed Sandals
Made in Portugal, these vegan leather men's sandals from Will's Vegan Store features a comfortable, cushioning cork footbed lined with vegan suede. The Italian vegan leather is made with plants using bio-oil sourced from organic cereal crops in a carbon neutral process.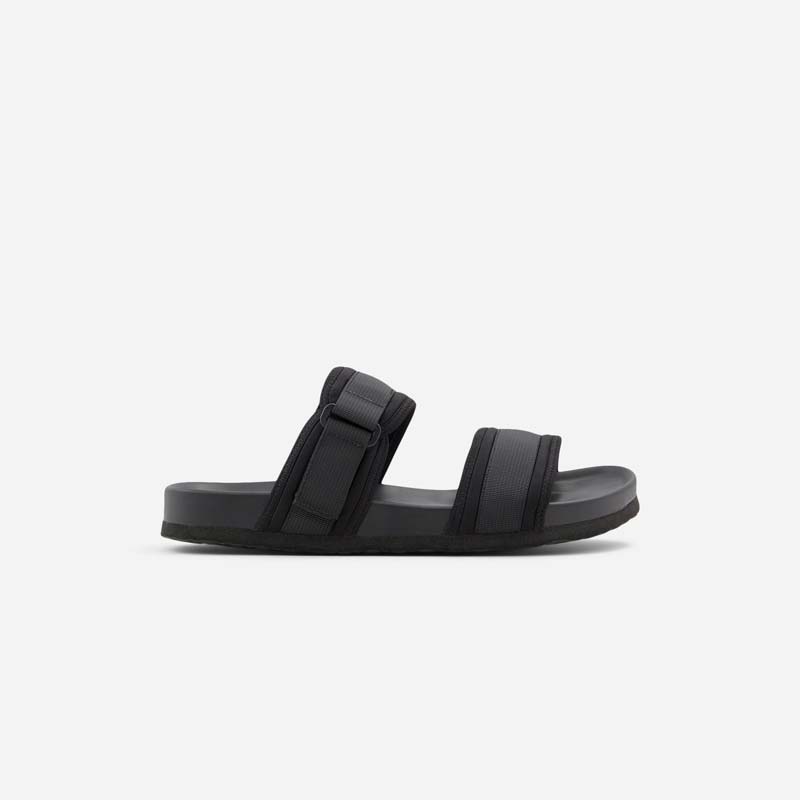 Call it Spring – Trumann
A classic yet comfortable must-have summer sandal made from all vegan materials. Available in all black or camo print.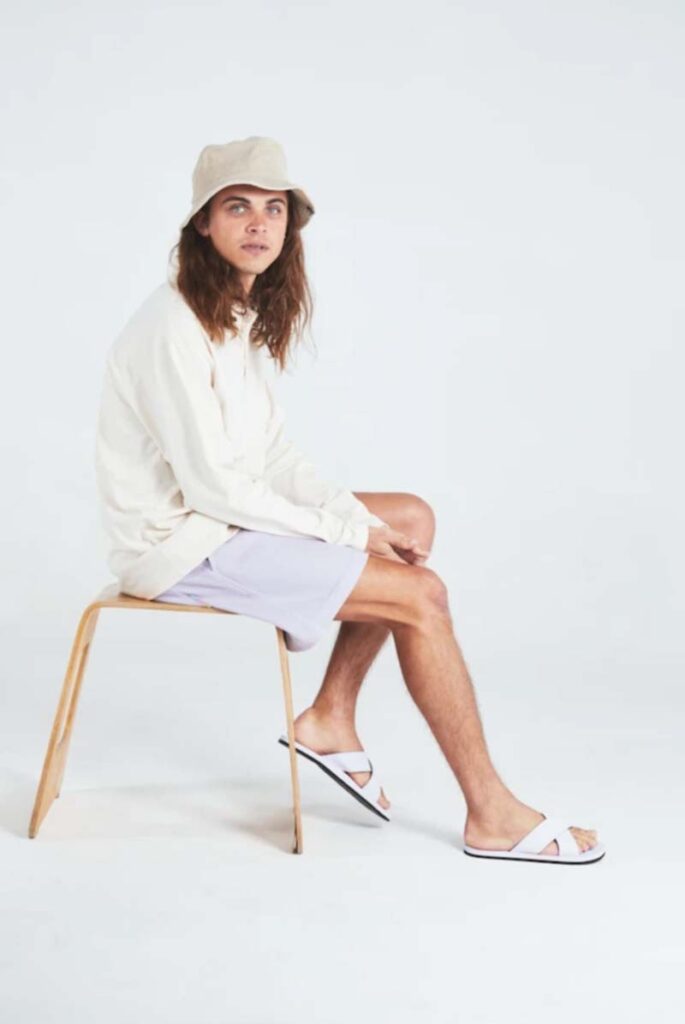 Indosole – The Cross
These durable yet stylish waterproof Indosole Cross Sandals were inspired by the traditional Greek and Roman sandal. Made from Indosole's signature recycled tire sole technology and a natural, vegan upper.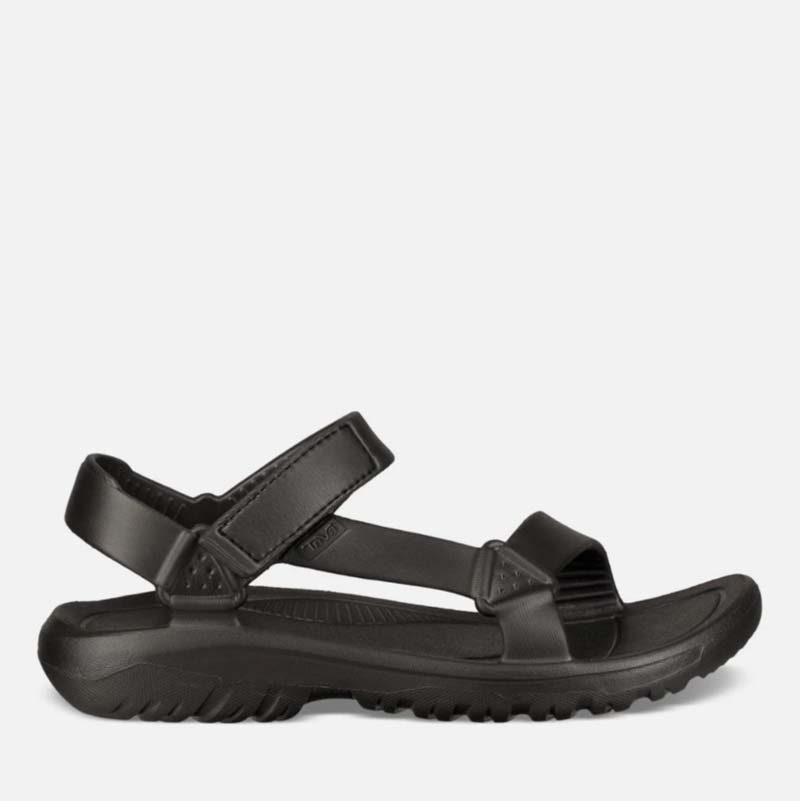 Teva – Hurricane Drift
Hurricane Drift by Teva is a vegan and water-friendly sandal and features an injection-molded silhouette designed to be comfortable yet durable. Available in multiple color options.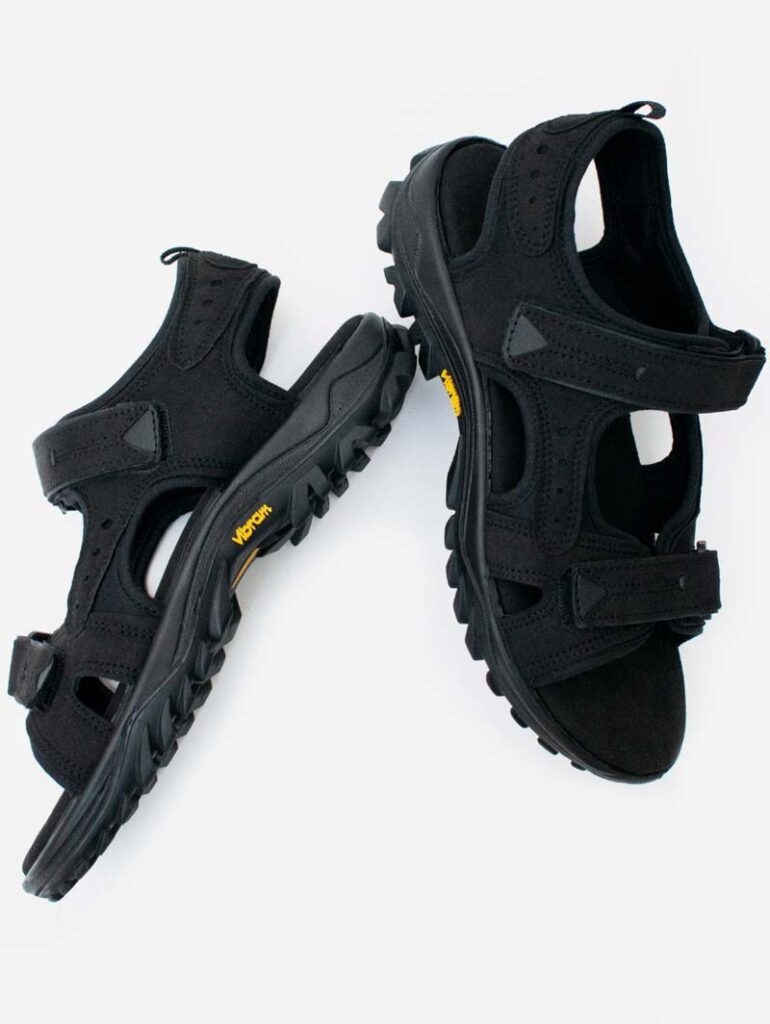 WVSport Active Sandals
Made in Italy, these vegan sandals were designed to be worn wherever life takes you! They're lightweight, comfortable, and flexible so you can get them wet, dirty, or sandy, and then toss them in your washing machine on a light spin.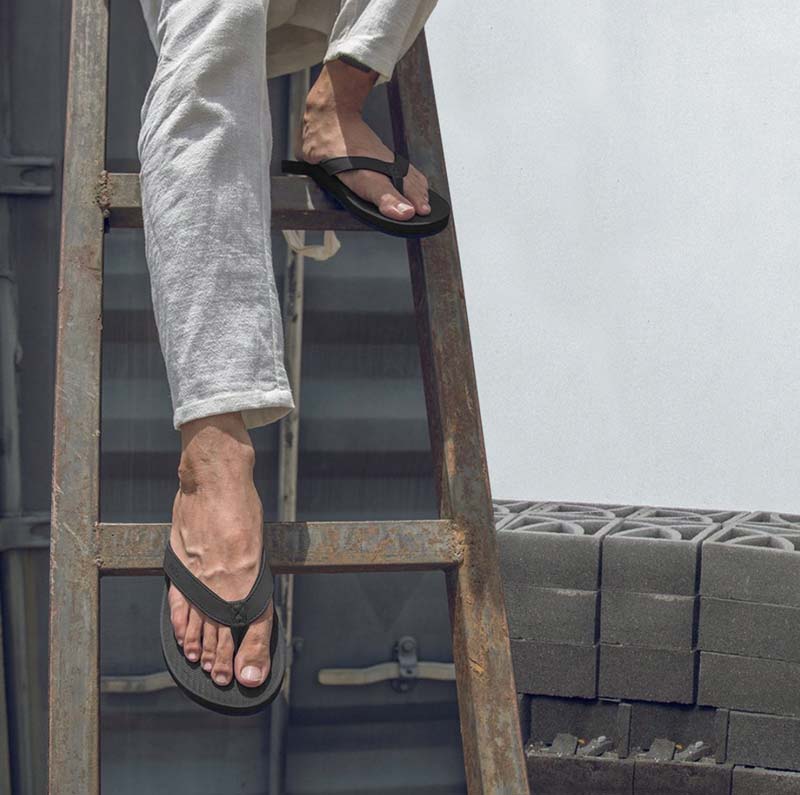 Indosole – Mens Flip Flops
These waterproof vegan flip flops features a natural rubber footbed, comfortable nylon toe thong, vegan uppers, and recycled tire soles. Indosole confirmed these sandals are made without animals or the use of fuel powered machinery.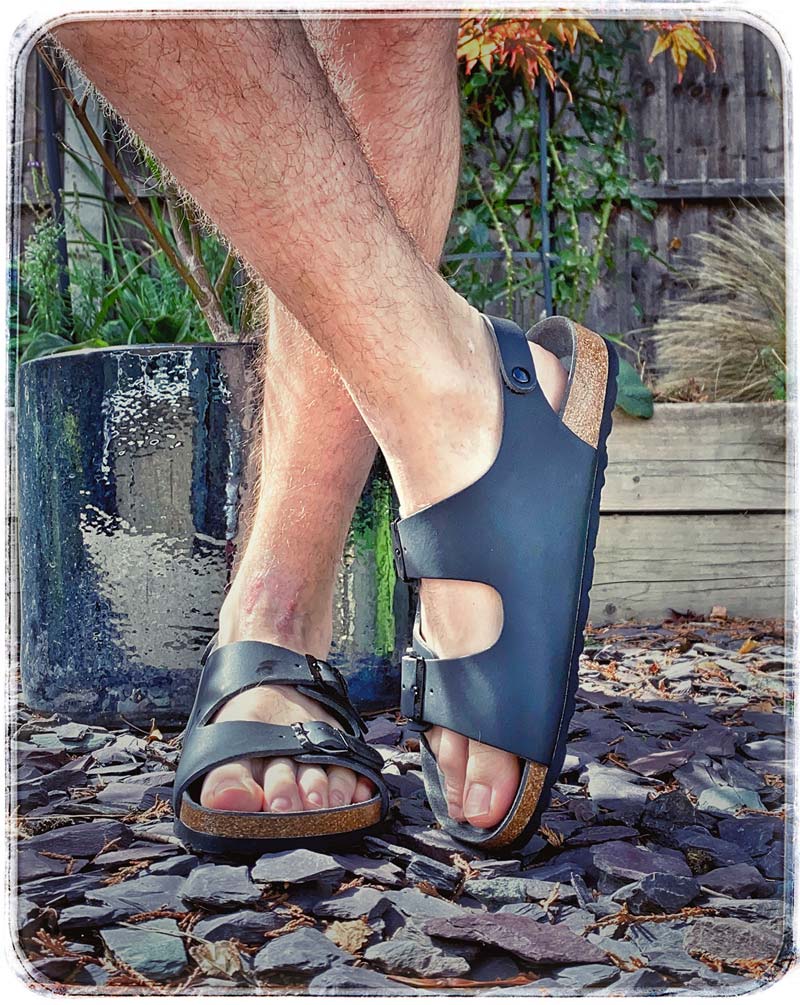 Vegetarian Shoes – 3-Strap Sandal
Made in Spain, Vegetarian Shoes' 3-strap vegan sandal is lightweight, comfortable, and designed to be quick to slip on and off. Made from their breathable Vegetan Mycro material with a faux suede footbed lining, cork and rubber midsoles, and a cushioned outsole.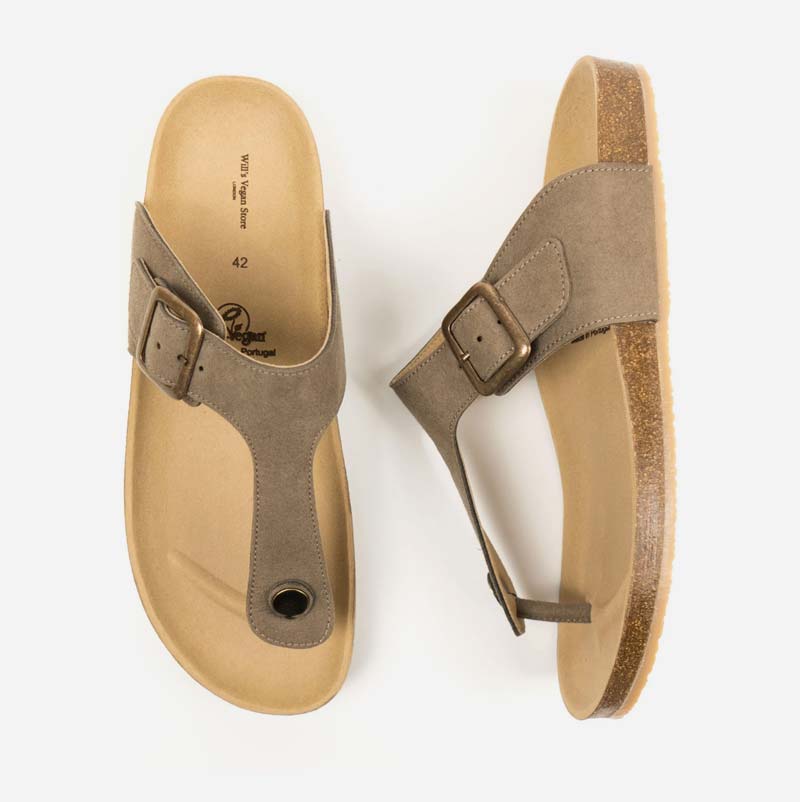 Will's Toe Peg Footbed Sandals
These stylish yet comfortable and durable vegan leather sandals are made with Ecolabel certified vegan suede that meets OEKO-TEX 100 and REACH regulations. Featuring arch support and adjustable straps for a perfect comfy fit.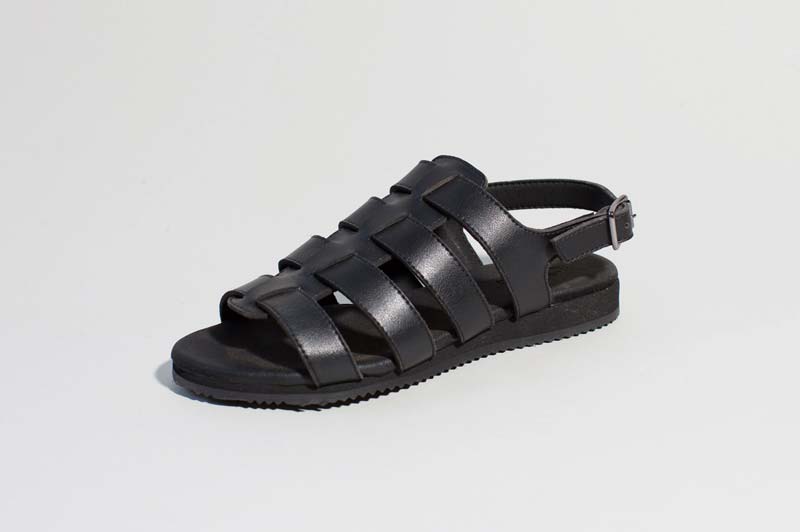 Spart Vegan Leather Spartiate Sandals
Good Guys Don't Wear Leather's Spartiate Sandals are made made from a soft and supple vegan leather using microfibres that are produced in an eco-friendly and sustainable manner, with minimum environmental impact.
With so many styles of vegan sandals to choose from, be sure to let us know which are your faves in the comments below and what other vegan fashion guides you'd like us to do next!