This post may contain affiliate links that at no additional cost to you, I may earn a small commission.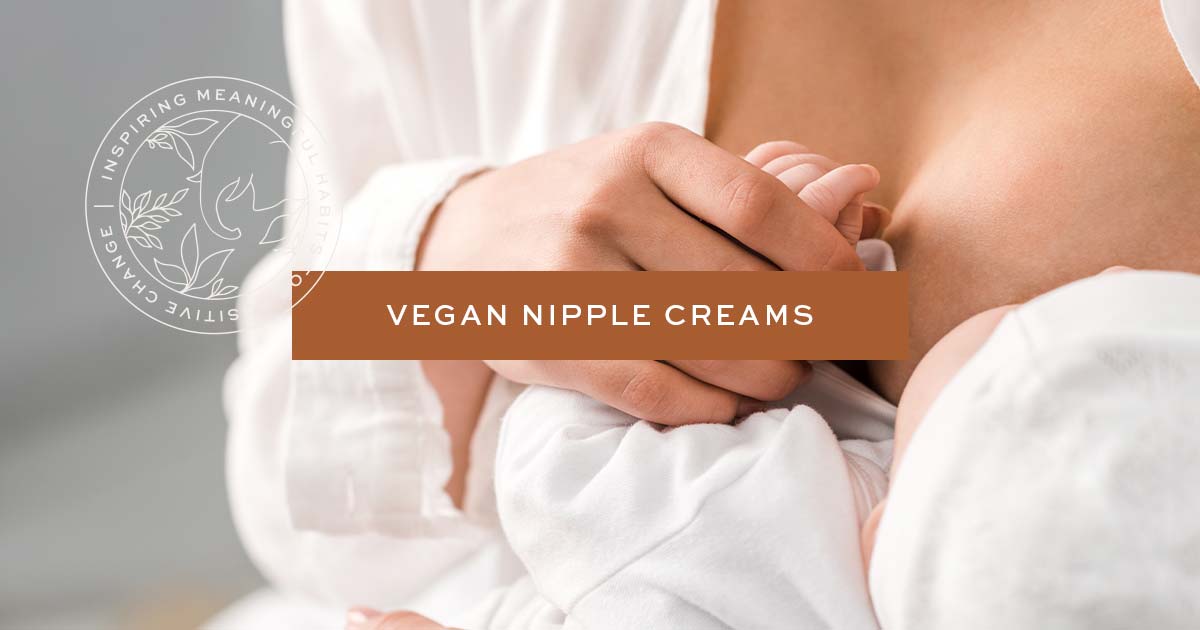 Most nursing and nipple creams on the market contain lanolin, a waxy substance derived from sheep's wool.
That means, most of the nipple balms advertised are, unfortunately, not vegan-friendly.
So this began my search for a lanolin-free and 100% vegan nipple cream to help heal dry, irritated, cracked, sore nipples while breastfeeding.
I managed to find four options for vegan nursing balms that are free from lanolin and other animal by-products (like beeswax).
These are all safe to use while nursing and will hopefully ease any discomfort while offering a cruelty-free and vegan solution!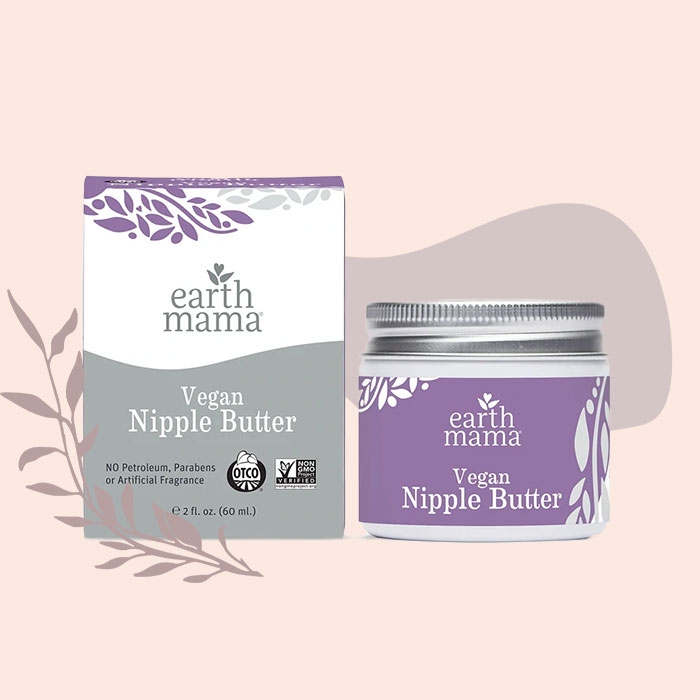 Earth Mama – Vegan Nipple Butter ($13.99)
The original Earth Mama nipple butter is one of the most loved and recommended organic nursing creams but it contains organic beeswax, making it not vegan. The good news is Earth Mama came out with a beeswax-free and 100% vegan nipple cream version! The vegan version comes in purple (not pink) packaging so make sure you get the right one! Earth Mama's vegan nipple cream contains organic ingredients and is Non-GMO Project Verified.
---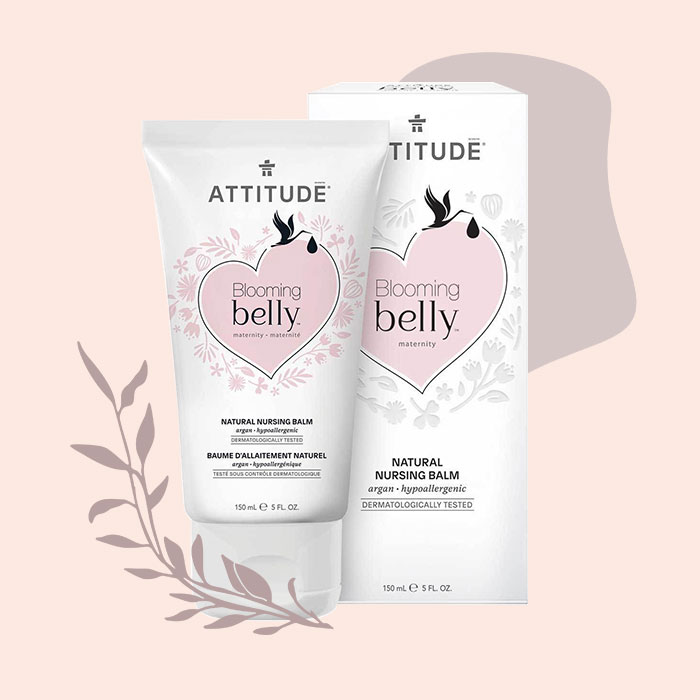 Attitude – Nipple Cream ($15)
Attitude has a great selection of vegan pregnancy and nursing products including a fragrance-free and 100% vegan nursing balm formulated with natural and plant-based ingredients.
---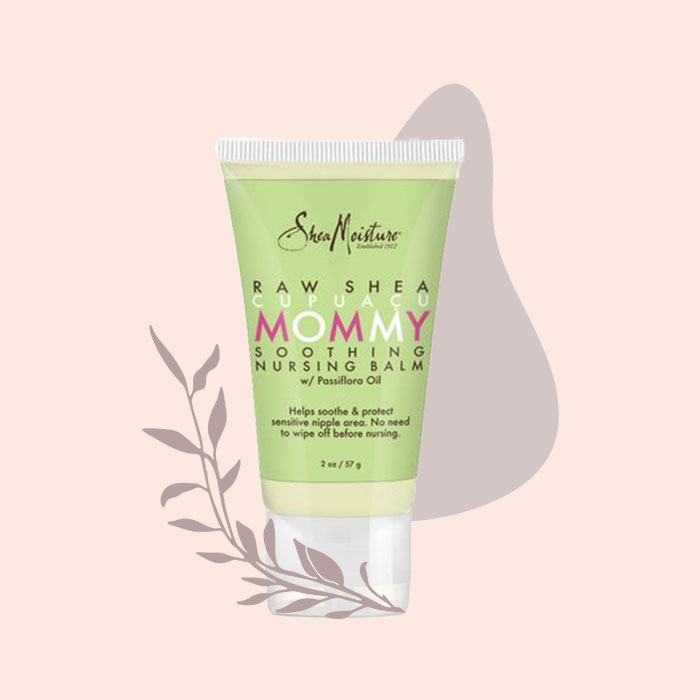 SheaMoisture – Raw Shea Cupuaçu Mommy Soothing Nursing Balm ($8)
SheaMoisture Mommy Soothing Nursing Balm is cruelty-free* and I checked the ingredients from their website and it appears it's also vegan! Free from beeswax and lanolin. The nipple cream contains Amazonian Cupuaçu, a plant-based Lanolin substitute.
*Note: SheaMoisture is cruelty-free but they're owned by Unilever, a parent corporation that is NOT cruelty-free.
---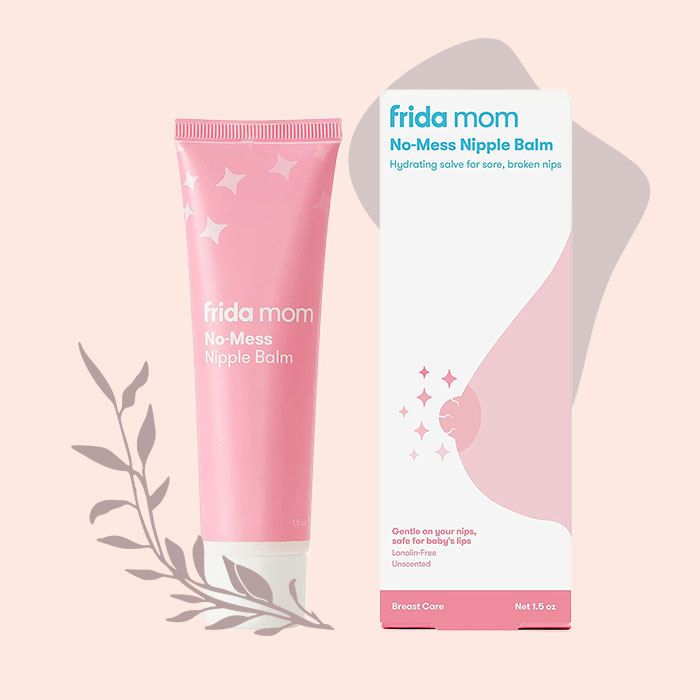 Frida Mom – Lanolin-Free No-Mess Nipple Balm ($13)
From the makers of some of the best labor and recovery must-haves, Frida Mom offers a lanolin-free, vegan nipple balm with a no-mess applicator. When confirming whether this product is vegan, the company told me, "we do not believe any animal products have been used in this product."
---
I hope to see more cruelty-free and vegan nipple creams available in the future, but until then, I hope you found this short list of options helpful!
More Vegan Maternity Guides to Check Out: