This post may contain affiliate links that at no additional cost to you, I may earn a small commission.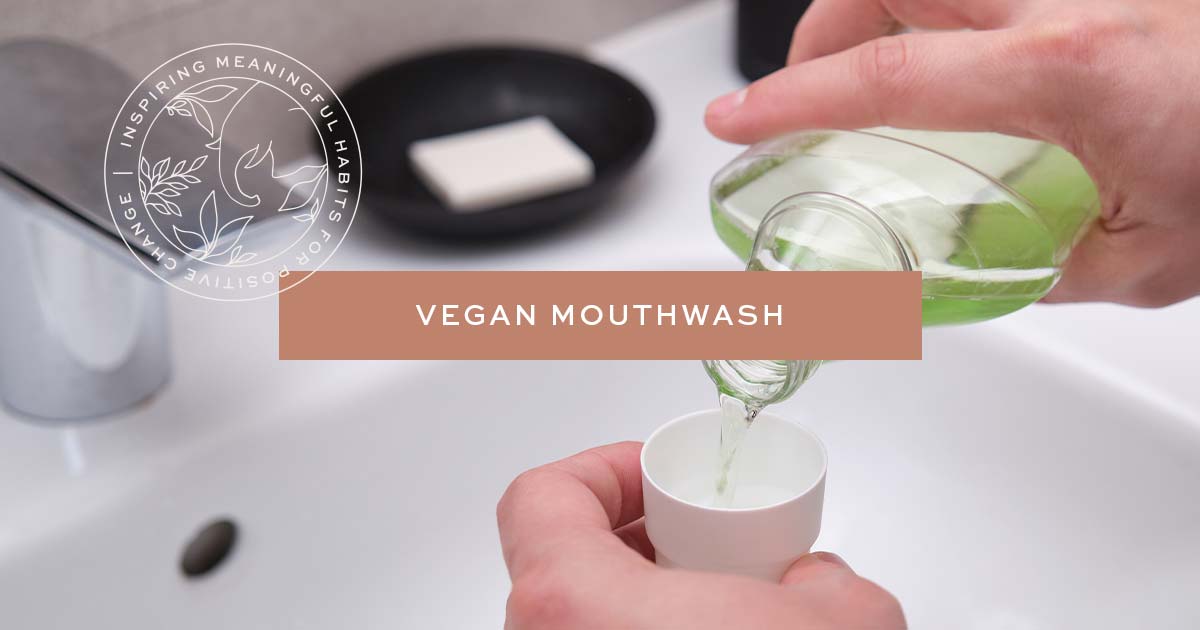 Looking for a cruelty-free & vegan mouthwash alternative to animal-tested Listerine or Crest?
In this cruelty-free mouthwash guide, I'm sharing the best vegan oral rinses; whether you prefer alcohol-free, with or without fluoride, or zero-waste packaging, there's something for you on this list!
What To Look For:
Let's first begin by asking, is mouthwash vegan? Some mouthwash and oral rinses contain animal-derived ingredients and by-products, including propolis or animal-based additives, flavorings, or coloring agents.
In addition, most drugstore mouthwashes are from brands that still test on animals like Listerine, Colgate, Crest, Scope, Sensodyne, ACT, Biotene, Oral B, and all should be avoided when looking for a cruelty-free and vegan mouthwash.
Best Vegan Mouthwashes in 2023
Below is a list of the best-rated and best-selling vegan, cruelty-free mouthwash and their product claims.
All of the oral rinses mentioned in this post are from brands that have been verified as being truly cruelty-free and don't test on animals. Note that I've included some options from cruelty-free brands that are owned by an animal-tested parent company. If you choose not to purchase from these oral care brands, avoid the ones marked with an * asterisk.
And all of the cruelty-free mouthwash have been verified as being vegan-friendly and don't contain any animal-derived ingredients. However, always check the manufacturer's website for the most up-to-date information as ingredients and formulations may change.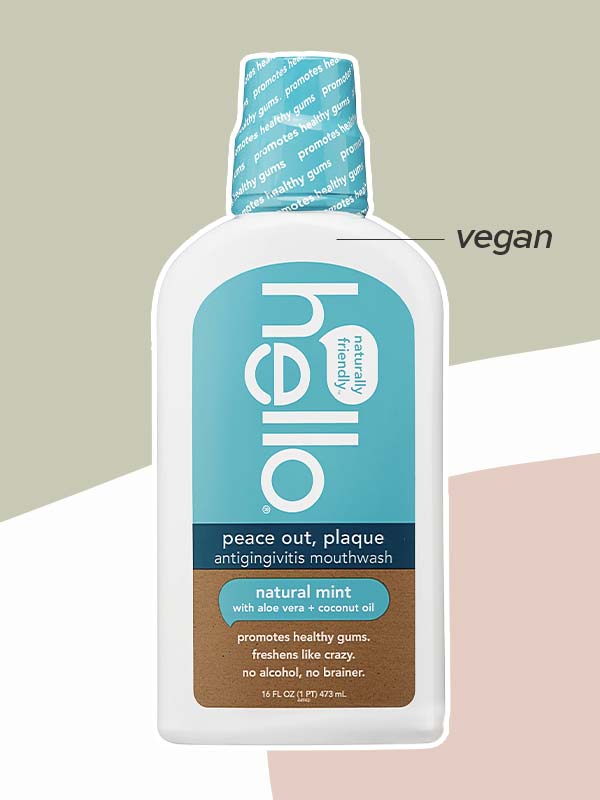 This super friendly vegan formula features aloe vera to protect gums, coconut oil to moisturize, mint to freshen, and natural sweetener xylitol. Hello's antigingivitis mouthwash is free of alcohol, synthetic dyes, and the burning and stinging that makes you cry out for your mama.
*Note: Hello is cruelty-free, but Hello is owned by Colgate, a parent company that is NOT cruelty-free.
---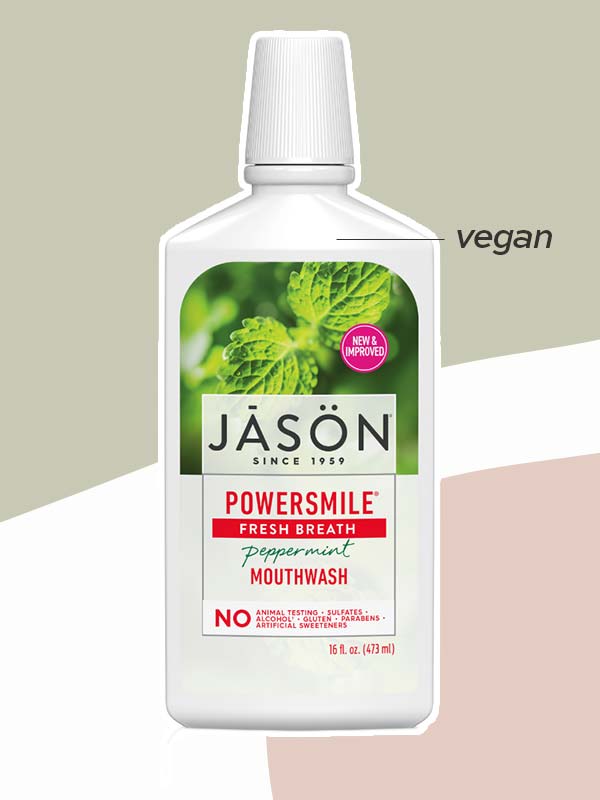 Perk up your smile and freshen your breath with JASON's Powersmile® Brightening Peppermint Mouthwash. Plant-powered with peppermint oil, aloe vera, and grapefruit extract to freshen your breath naturally.
---
Tom's Wicked Fresh!® mouthwash is clinically-proven to provide long-lasting fresh breath. It includes zinc, which neutralizes the odour caused by bad breath bacteria for long-lasting fresh breath without the burn.
*Note: Tom's of Maine is cruelty-free, but Tom's is owned by Colgate, a parent company that is NOT cruelty-free.
---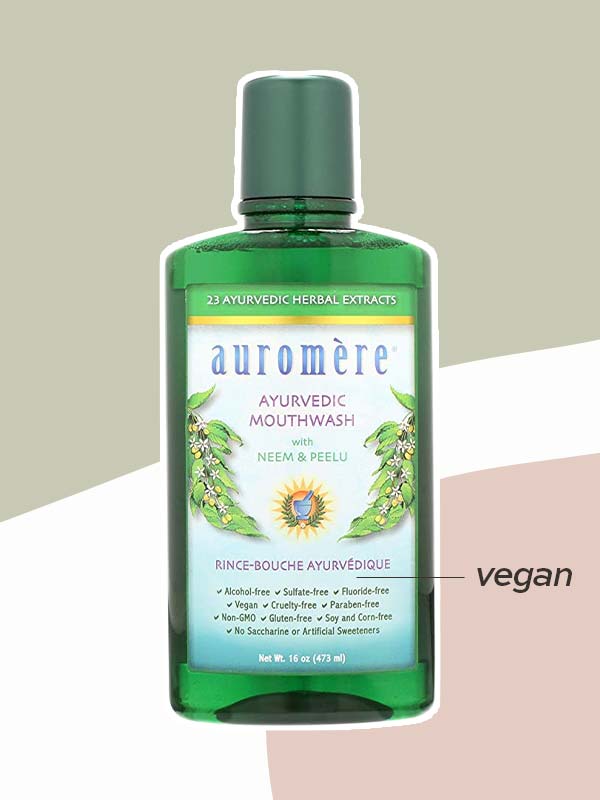 A gentle yet powerfully effective formula with a delicious flavor – rich with 23 botanical extracts and 9 essential oils including Neem & Peelu
---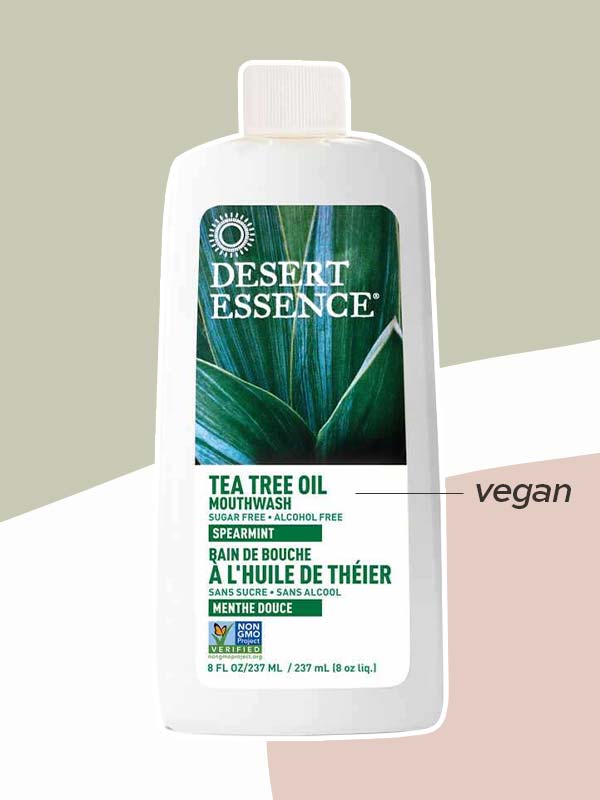 This sugar and alcohol-free vegan mouthwash helps keep your smile healthy and bright with the inherently cleansing power of botanicals. Aloe helps soothe minor gum problems, while Australian Eco-Harvest® Tea Tree Oil helps fight buildup and cavity-forming sugar acids. Sweet notes of Spearmint leave your breath extra fresh.
---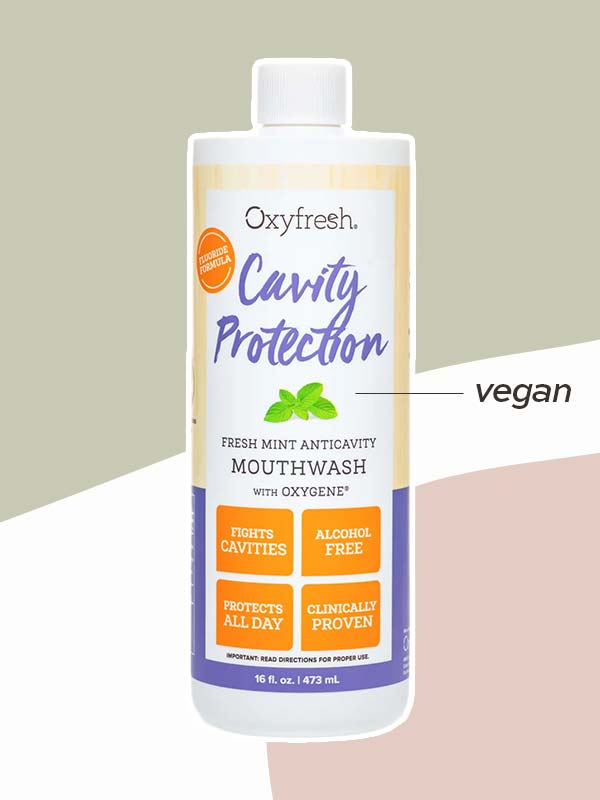 If you prefer a vegan mouthwash with fluoride, try Oxyfresh Cavity Protection. It's an alcohol-free formula and contains non-staining neutral sodium fluoride. This tried-and-true active ingredient is proven to strengthen enamel for a cavity-free smile.
---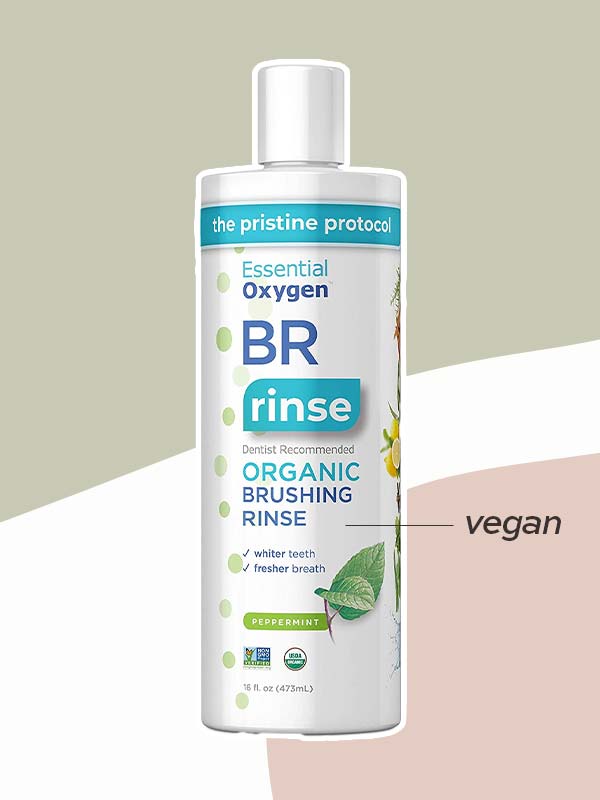 BR | Organic Mouthwash Peppermint is a super-powered, fluoride-free oral rinse that refreshingly cleans your whole mouth! With the cleaning power of food-grade hydrogen peroxide, BR | Organic Mouthwash works to effectively whiten your teeth, freshen your breath, and make your gums happier!
---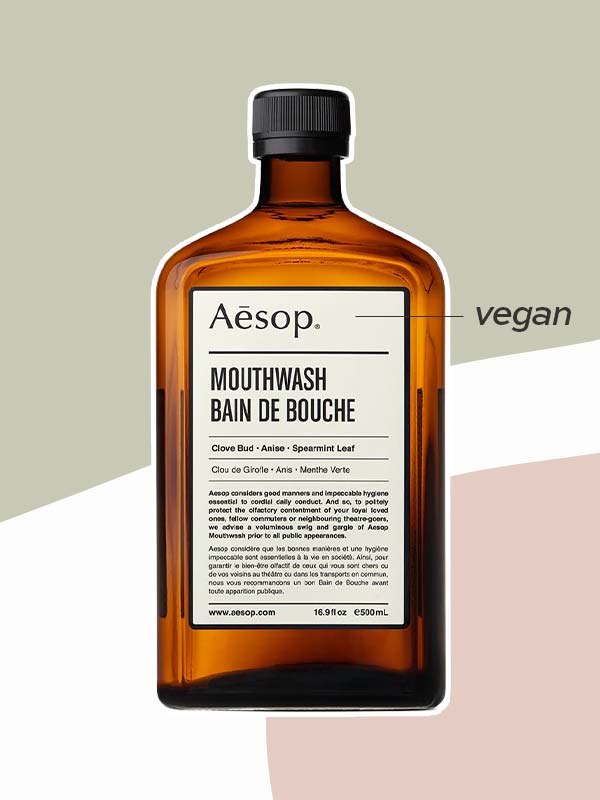 A breath-freshening, romance-enhancing, alcohol-free formulation to maintain impeccable oral hygiene, for the benefit of those in close proximity.
*Note: Aesop is cruelty-free, but Aesop is owned by L'Oreal, a parent company that is NOT cruelty-free.
---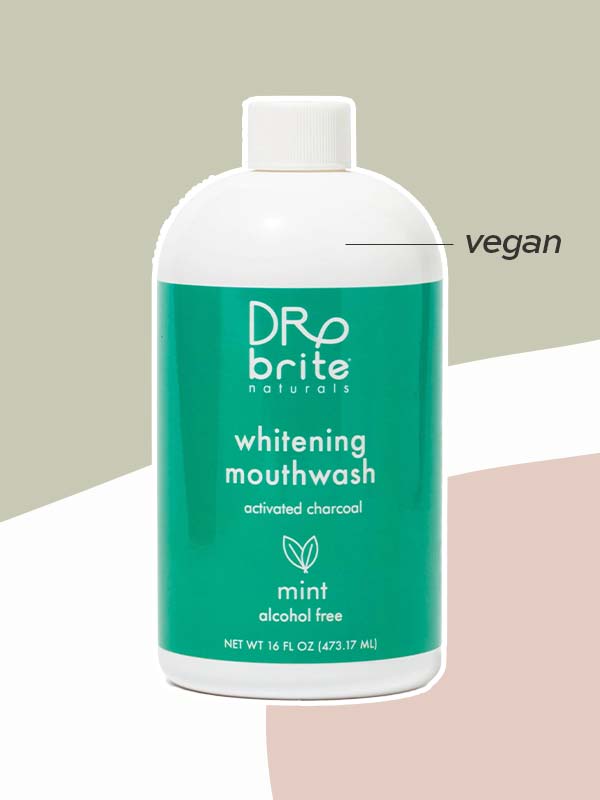 Dr. Brite's Whitening Mouthwash is specifically formulated to help you achieve your brightest smile yet. Enjoy the fresh mint flavor – leaving your breath smelling fresh after every use!
---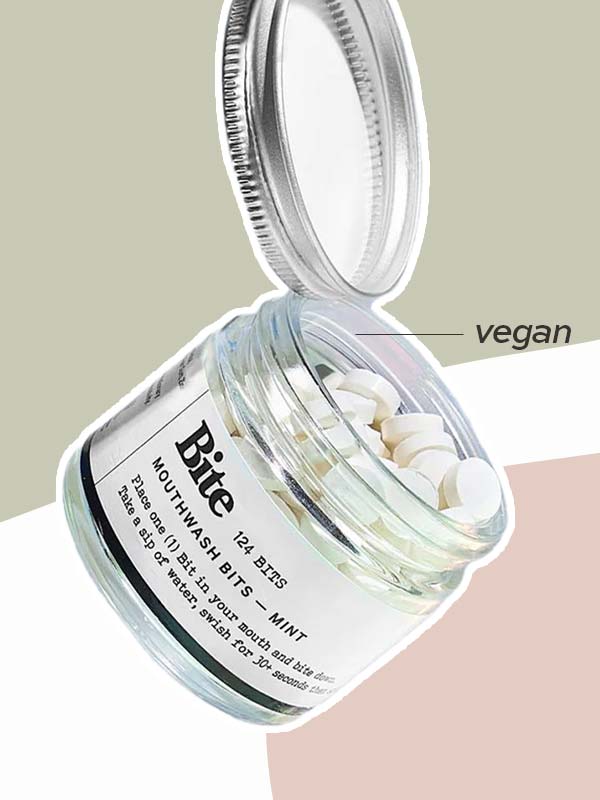 Minty Fresh & Ready to Go — Bite, sip, swish and get a minty fresh kick with Bite's Mouthwash Bits, the first-ever mouthwash tablets made with nHAp! Nano-hydroxyapatite is a mineral that's been proven to strengthen and restore our pearly whites.
---